As far back as 1911 at its founding, Fredericia has been known for exceptional quality and craftsmanship. The company hit its stride in the middle of the last century with members who shaped Modern Danish furniture and design as we know it and haven't slowed down since. Fredericia still produces the authentic, heirloom-quality, droolworthy works by the masters, Mogensen, Wegner, Ditzel, and Risom among them, and continues to propell the evolution of the modern design movement by developing new styles with a roster of today's most prominent talent.
Like an Hermès Picotin bucket bag for your butt, here's one way to elevate your dining game all the way up. Imagine sidling up to your table in the cradle of this saddle leather seat designed by the legend Børge Mogensen. Don't be afraid to sit there day after day and indulge to your heart's content - as the seat stretches and expands with age, you can tighten her up with the buckles on the underside. Like your favorite belt - but in reverse.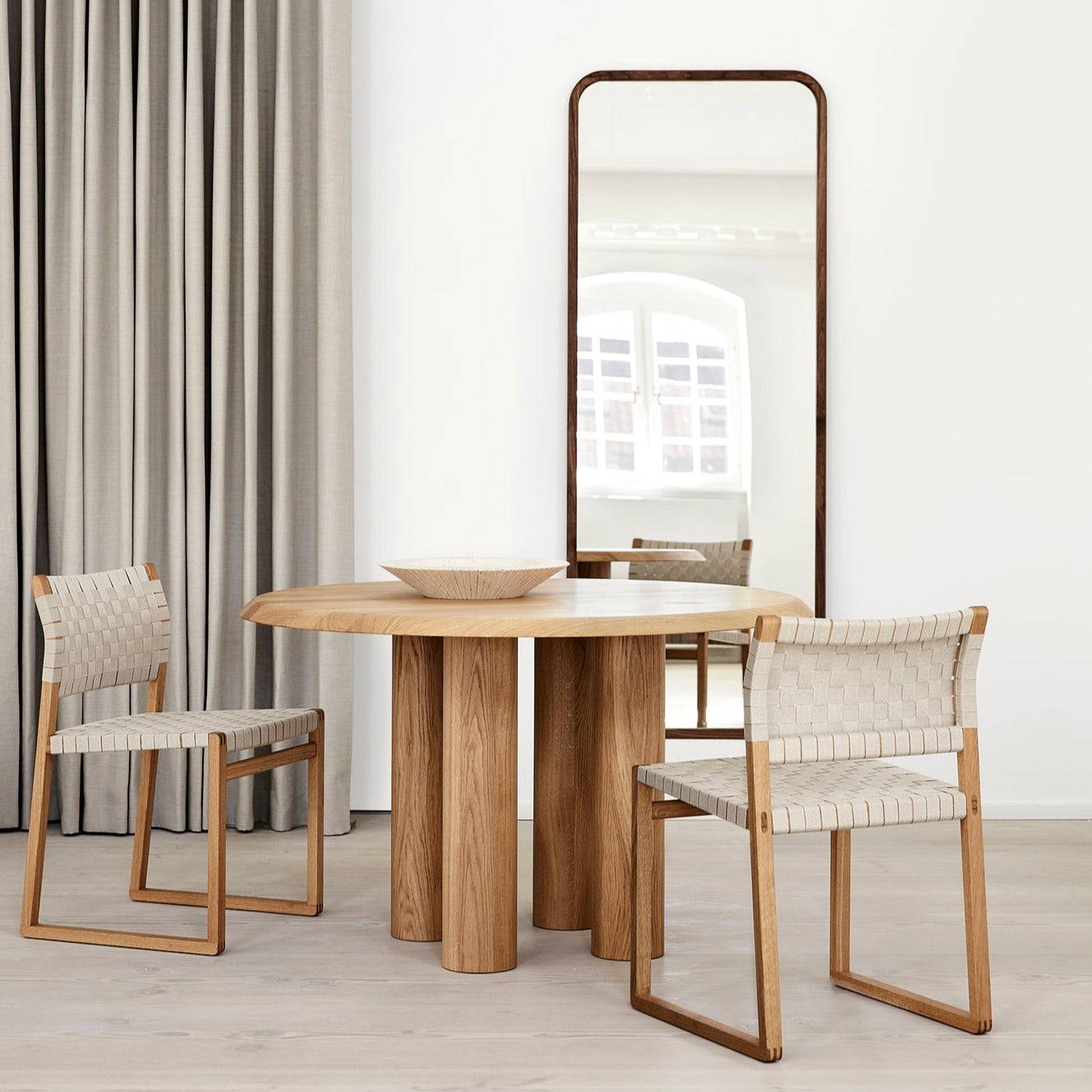 SILHOUETTE MIRROR
A timeless mirror available in a variety of shapes to suit your space, Silhouette is clean and chic.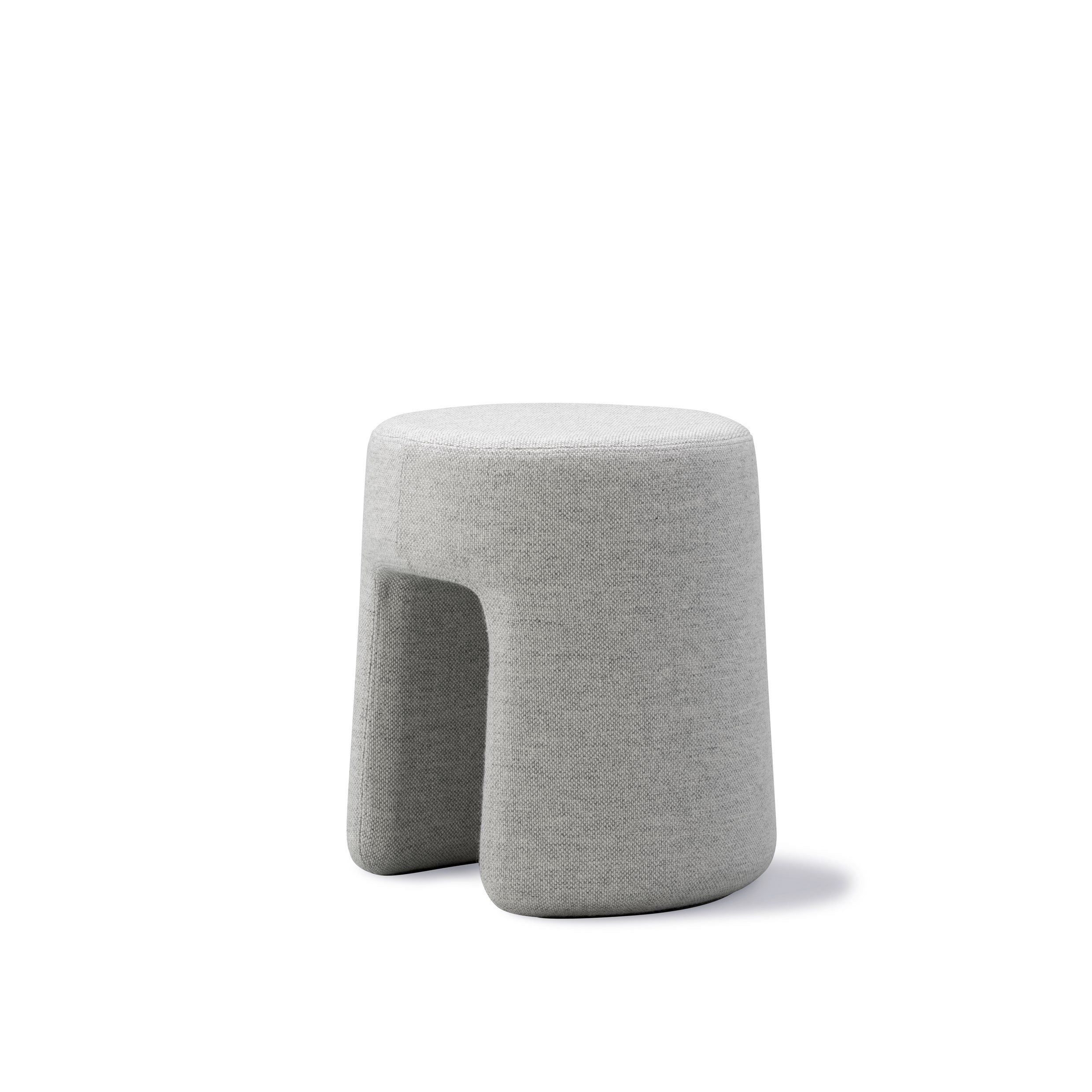 SEQUUOIA POUF
Inspired by the iconic Sequoia tunnel tree, this adorable pouf provides a nice perch or rest for legs to pair with your favorite sofa or lounge chair.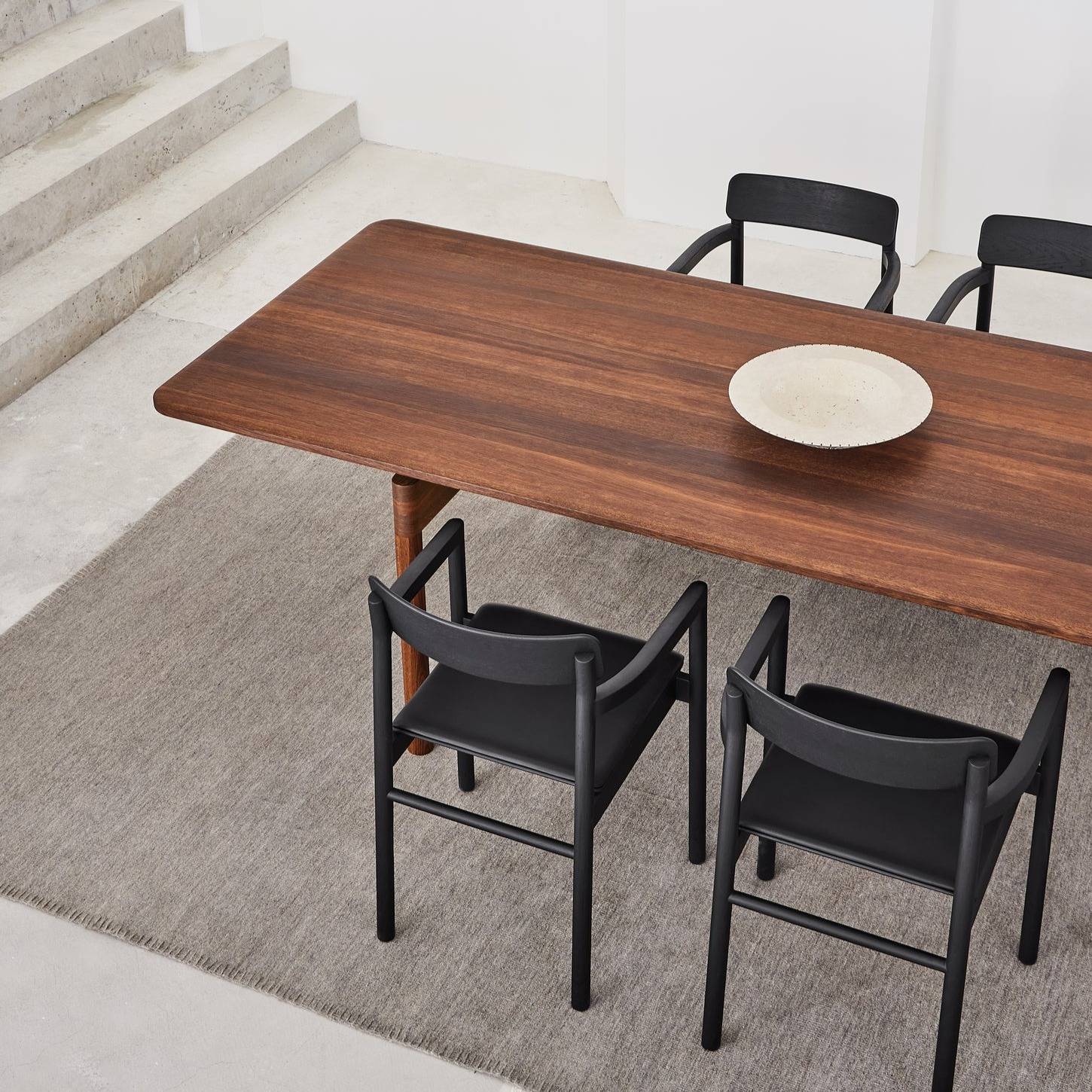 POST DINING TABLE
A traditional yet elevated dining table, Post showcases the beauty the solid oak. The robust extra long table top is made lighter by subtle edge detailing and soft corners that invite touch.