The Forge de Laguiole workshop opened its doors in the village of Laguiole, France in 1987 and represents the pinnacle of quality in the Laguiole cutlery business. Their reputation for integrity, ethics, and innovative designs has made this small company's instantly iconic products serious must-haves in stylish kitchens everywhere.
Since the 1800s, these knives, handmade in Lagioule France (pop 1300) have been the ultimate way to effortlessly slice through your petite filet or massive T-bone in style. The curve of the handle, the metalwork, the finishing...all combine to make our mouths water like a trip over the Williamsburg Bridge to Peter Luger.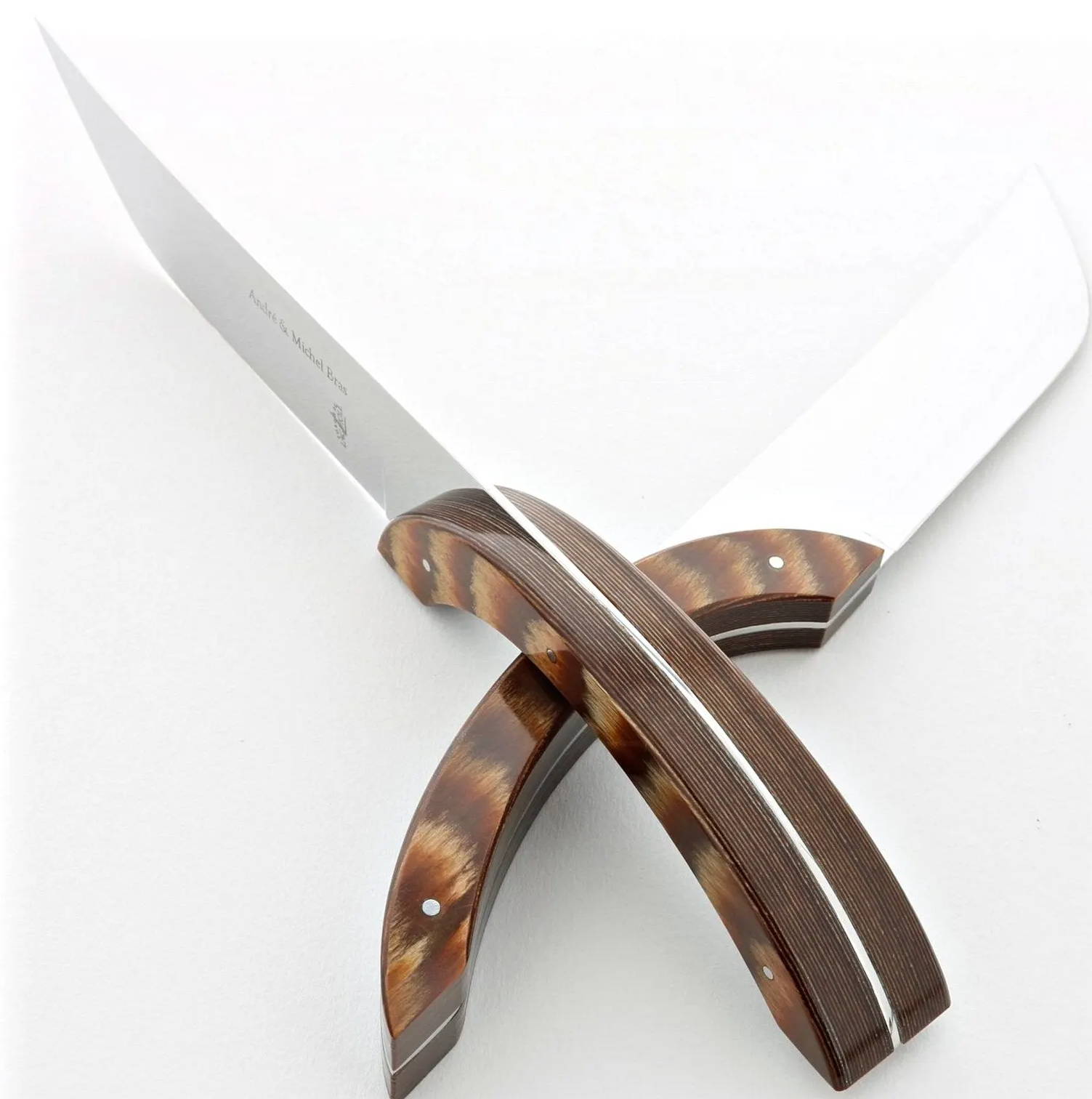 CHEESE KNIFE MICHEL AND ANDRÉ BRAS
Crafted to perfection.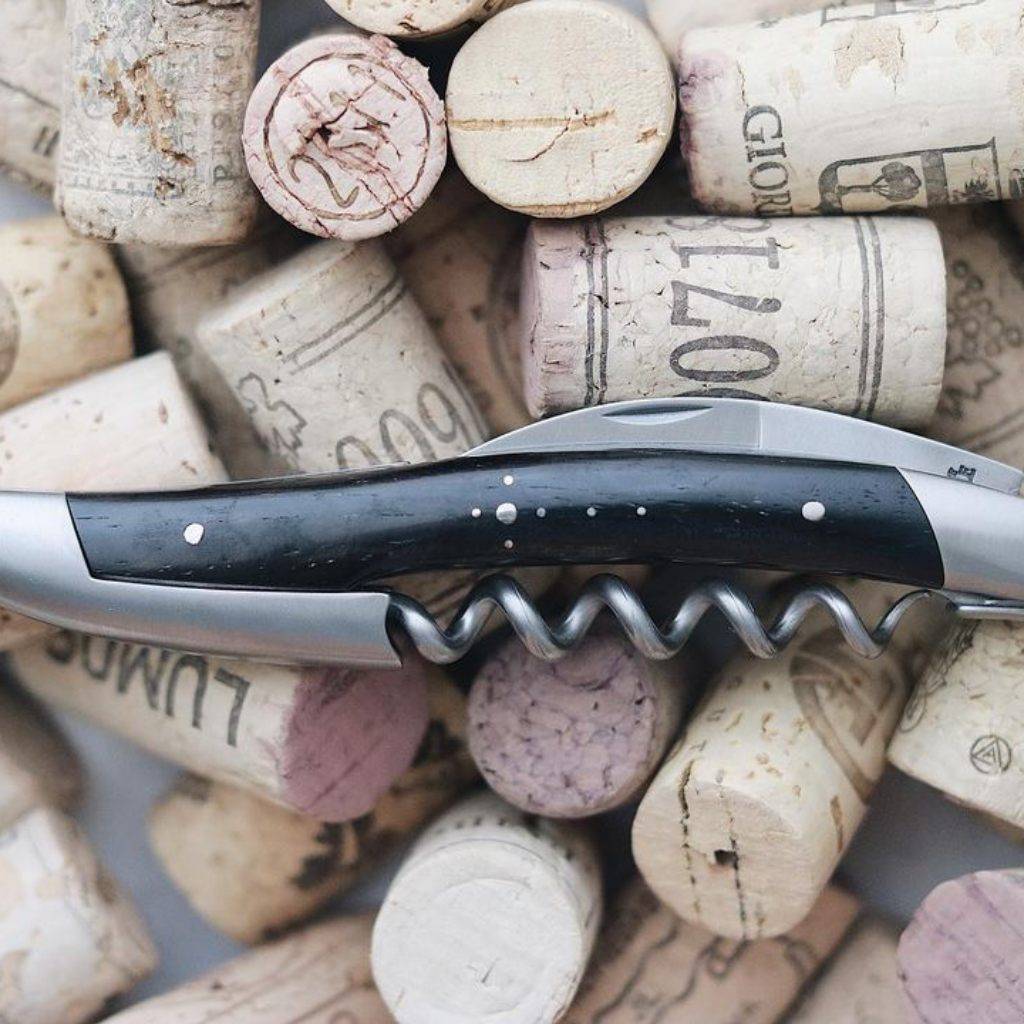 FORGE DE LAGUIOLE CORKSCREW EBONY - SATINÉ
This waiter's style wine opener was created in collaboration with professional sommeliers.
LAGUIOLE XL CARVING SET EBONY HANDLE SATIN FINISH
This carving set was handmade in the village of Laguiole, France where the Laguiole knife was invented in the early 1800's.