Founded in 1962 by Dino and Cesare Cassina in Merano, Italy, FLOS started out as a think tank-y lab for designers and architects seeking to innovate the lighting industry. And it didn't take long. Cementing its position as the most innovative and revolutionary Italian lighting brand after prominent placement at MoMA's Italian exhibition of 1972, FLOS offerings by legends like the Castiglioni brothers, Starck, Urquiola, Marcel Wanders remain forever the stuff of lighting legend.

There's something so magnetic and multifaceted about this reimagining of a classic chandelier. Designed by Gino Sarfatti in the late 1950s for his company Artluce (that he sold to FLOS in the late '70s) it's the best of his masterful modern chandeliers that put old fuddy duddy styles to shame. Simultaneously hard to take your eyes off of and the perfect embodiment of a quiet and knowing stealth wealth that gets us hot, it's full-on Brunello Cucinelli, OLD Bottega, an impressive library, and summering in Lake Como vibes, but also just straight up cool, industrial-adjacent and forever futuristic.
TAB FLOOR LAMP
Simply gorgeous.
BELLHOP PORTABLE LAMP
Ding!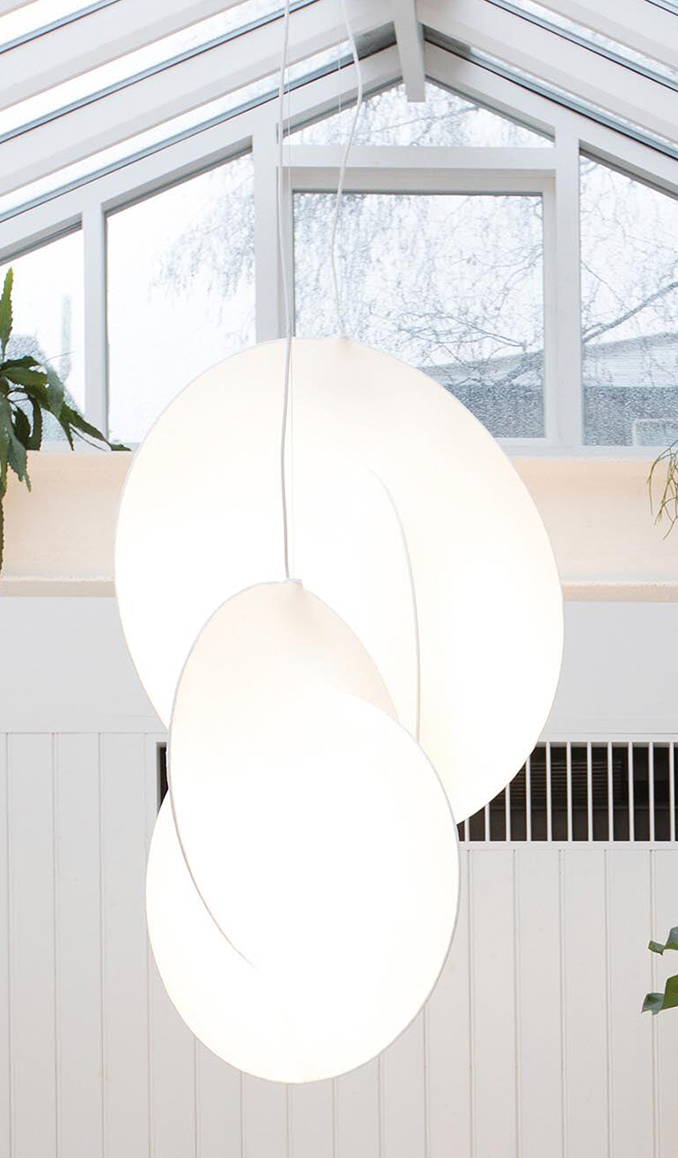 OVERLAP SUSPENSION LAMP
Magic rings.