We read somewhere recently that sleeping without a headboard is the new mattress on the floor. That basic metal bedframe might be serving you well enough - and congrats for having a bedframe at all - but do yourself a favor and ditch the squeaks and get yourself a REAL bed. One that you'll have for years and years of comfy-propped-up-reading and impressed company to come.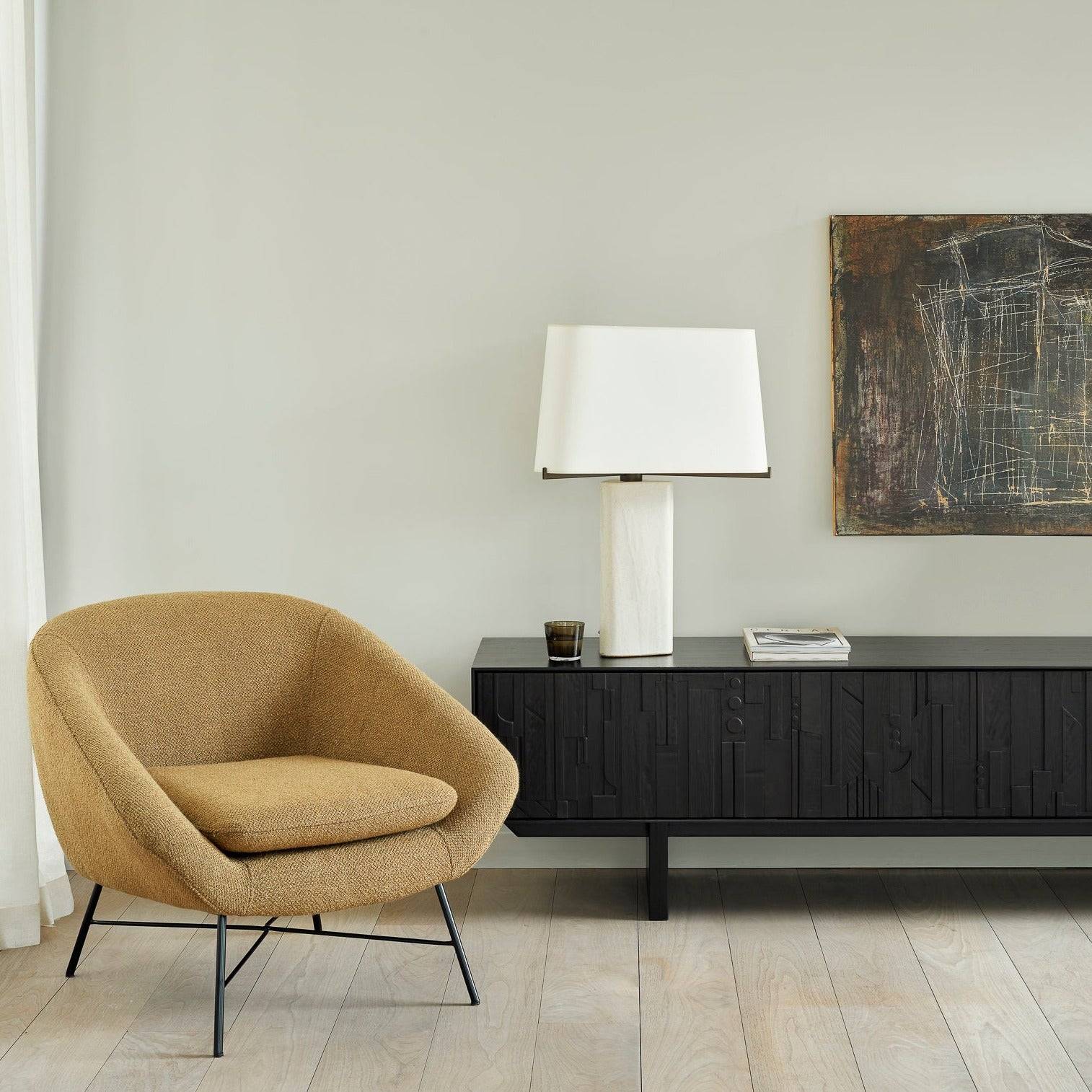 BARROW LOUNGE CHAIR
This timeless lounge chair brings chic, vintage vibes to any space. Inspired by 50's style furniture, the Barrow Lounge Chair features a light metal foot base and uncomplicated, supportive upholstery.

FIN SIDE TABLE
This remarkable little side table represents the combination of subtle yet dynamic design.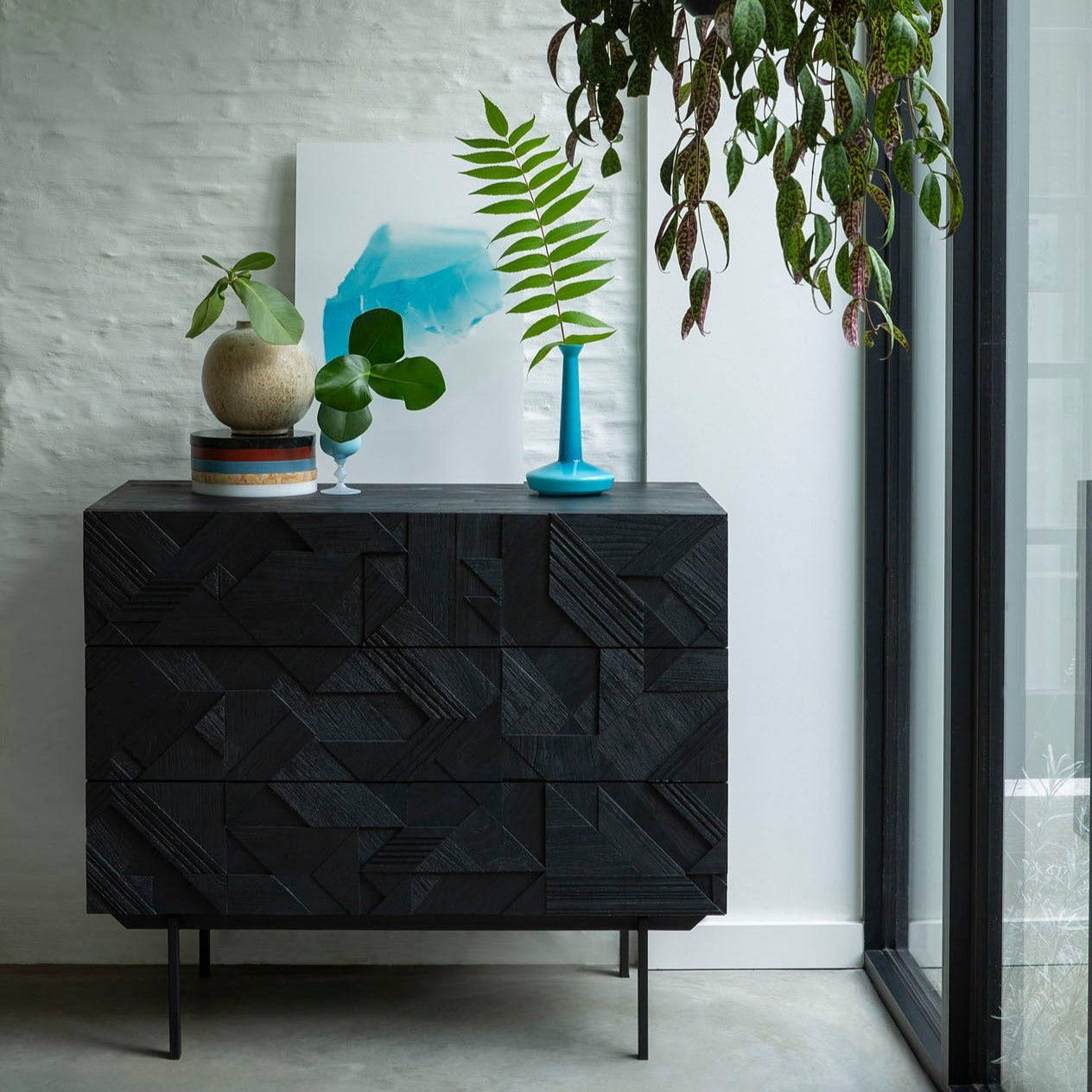 GRAPHIC CHEST OF DRAWERS
In his quest to add movement to the surface, designer Alain van Havre started layering and combining triangular shapes.