In pure post-modern style, Peter Shire is an artist who defies categorization and boundaries. Born and raised in LA's Echo Park, where he has also been making art pottery since 1972, Shire has, over his career, created ceramics, furniture, toys, interior designs, and public sculpture that seem to both reference and parody influences such as Bauhaus, Futurism, Art Nouveau and Art Deco. His subversive humor and playfulness extend throughout his work and made him a natural fit for the controversial and iconic Milan-based Memphis design group, of which he was a founding member. Yes, you read that right.

Ceci n'est pas un mug. At least not your average mug. Artist Peter Shire makes these collectible vessels in limited runs with slab construction, a hand-rolled technique that is then individually hand-painted in a splatter style inspired by the work of painter Sam Francis. Each wild and fantastical mug is truly unique. We love the exaggerated, pull tab-esque handle on this one, along with its heavy emphasis on blue and orange glaze. Let's go, Mets!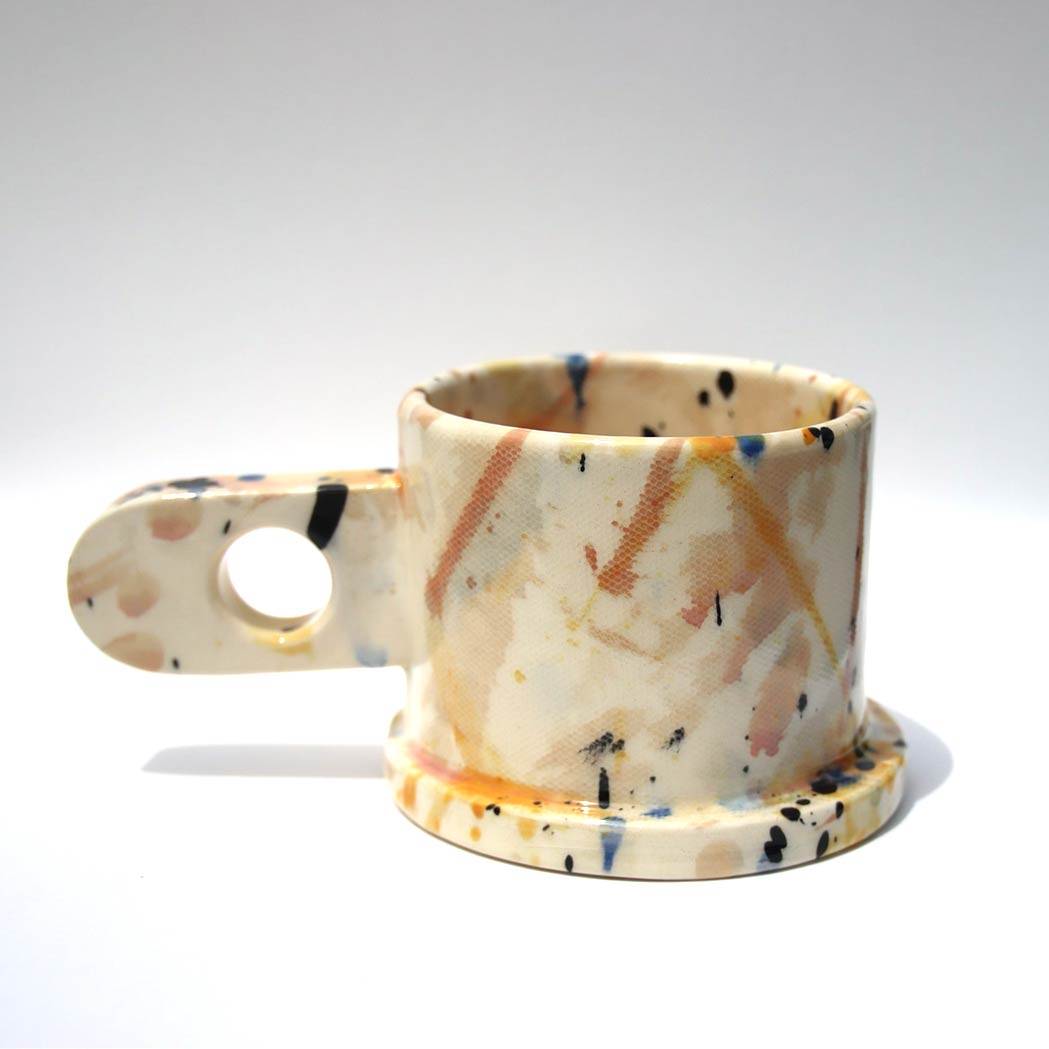 ORANGE AND BLUE SPLATTER
Colorful and alluring.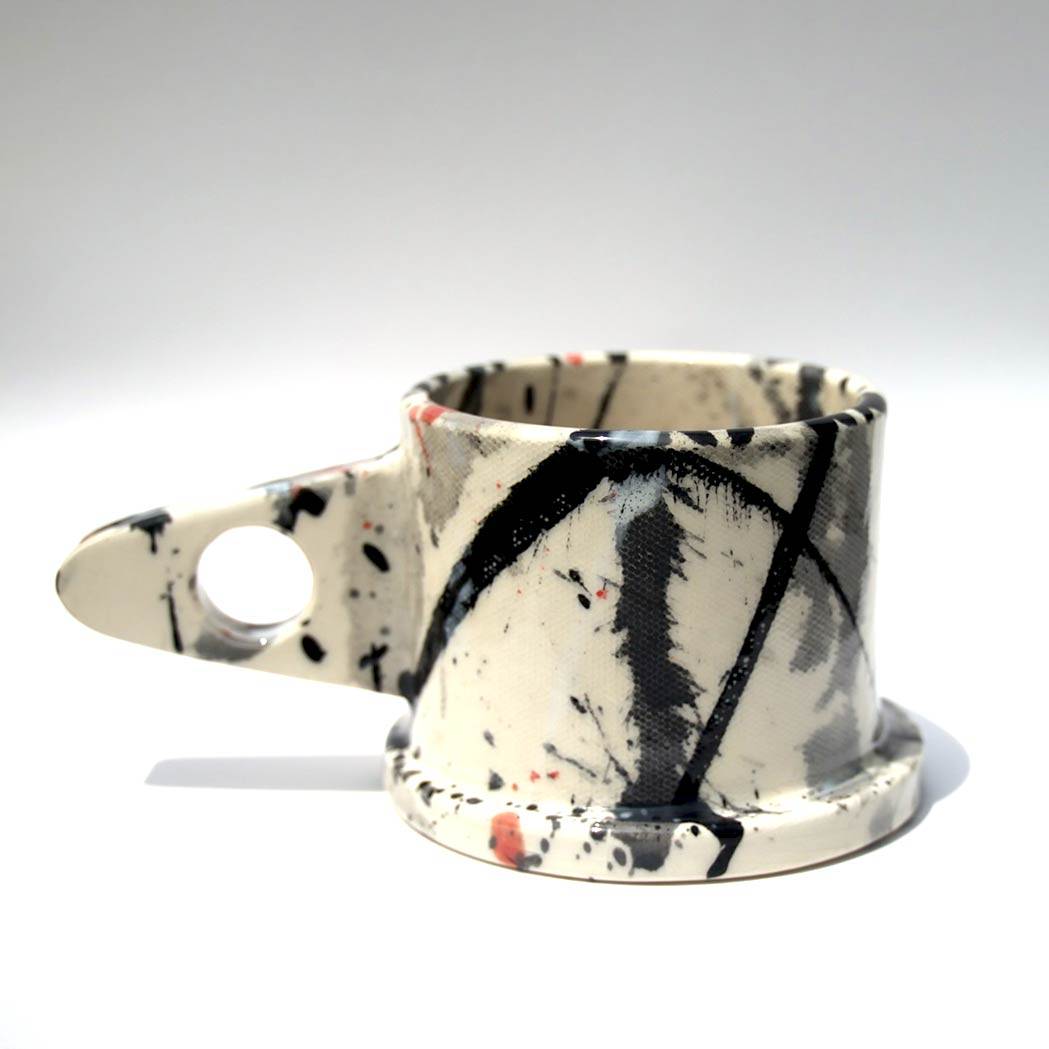 BLACK AND RED SPLATTER MUG
Dark, mysterious and bold.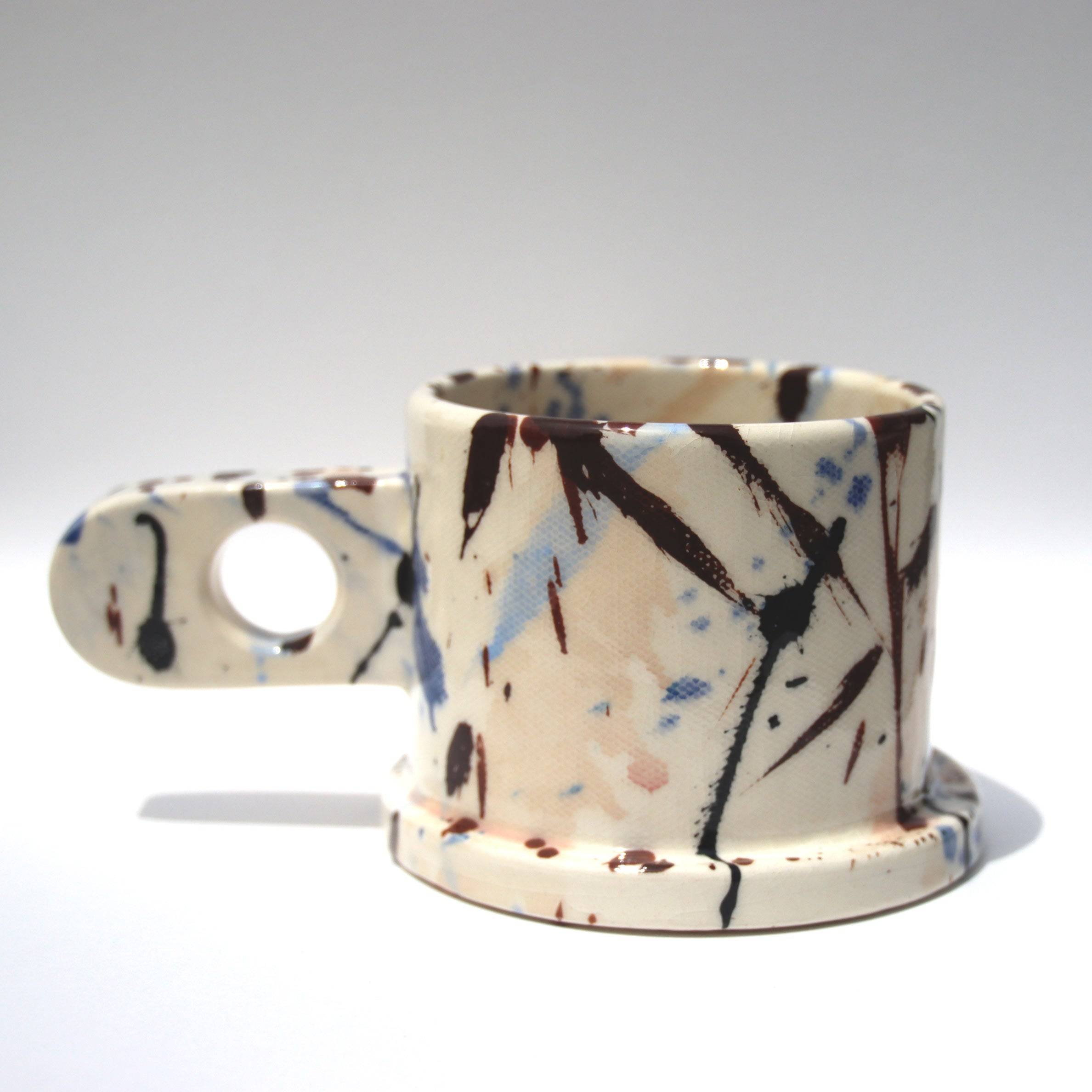 BROWN AND BLUE SPLATTER MUG
Brown. blue, and abstract.