Situated between Lake Champlain and the Green Mountains in Burlington, Vermont, the Dust & Form studio, founded by Brielle Macbeth Rovito, turns out poetic vessels, lighting and objects in natural materials like ceramic and marble. Reveling in the cycle between process and refinement, Dust & Form seeks to capture the duality of life with invitations to savor the present moment.
With elegant stylings reminiscent of a horn, bugle, or cornucopia, we can't think of a better vessel with which to lift the morning's first sip of coffee to your lips. Let the vibrations of your triumphant return to a waking state sound loud and clear as you caffeinate. Announce to the world that you are here, breathing, alive, and ready for anything!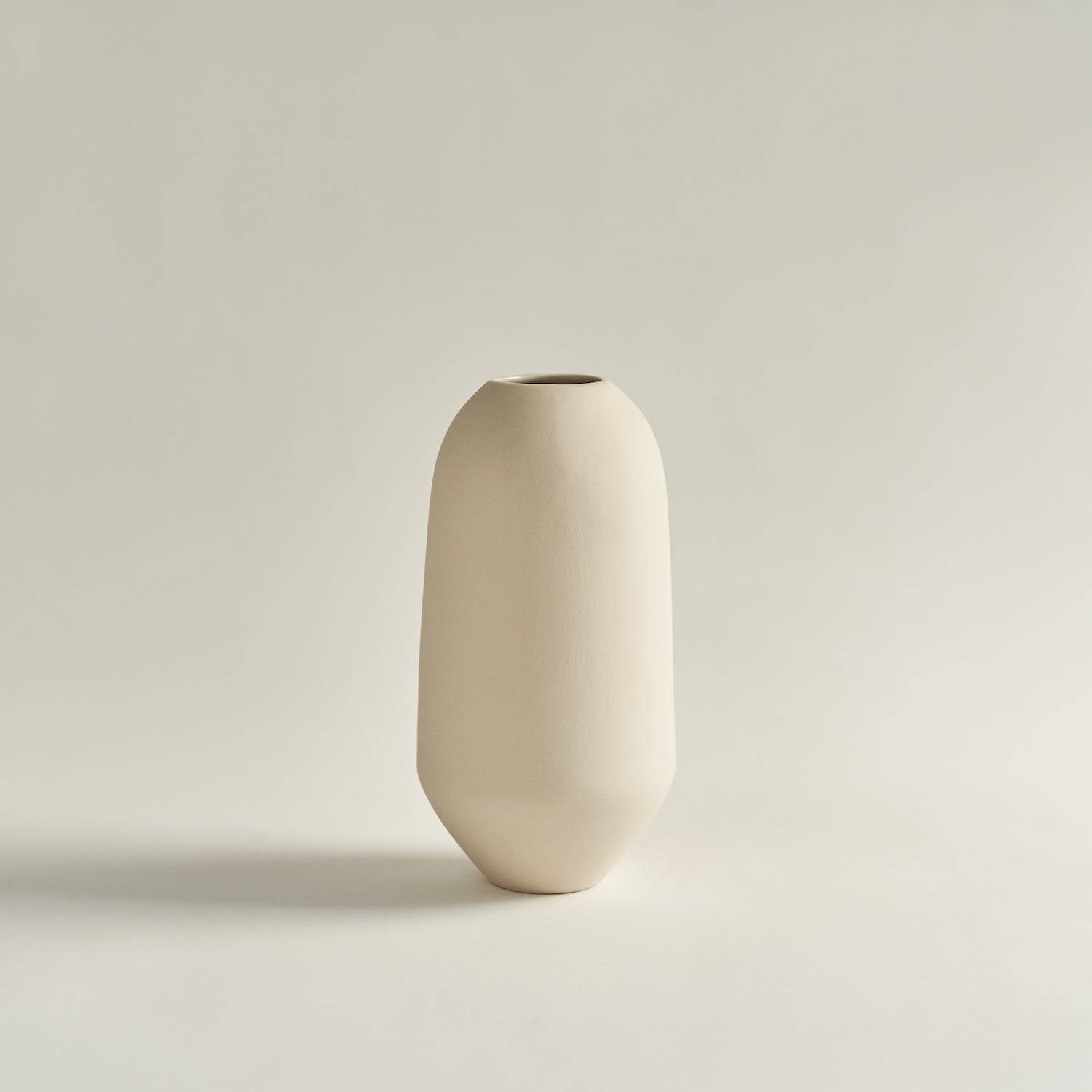 MATRIARCH MUG
Simple, clean and stately, the Matriarch Vessel stands tall on the table or mantle. Excellent for holding arrangements of fresh or dried flowers, the vessel is finished in a satin ivory glaze and is watertight and functional as a vase.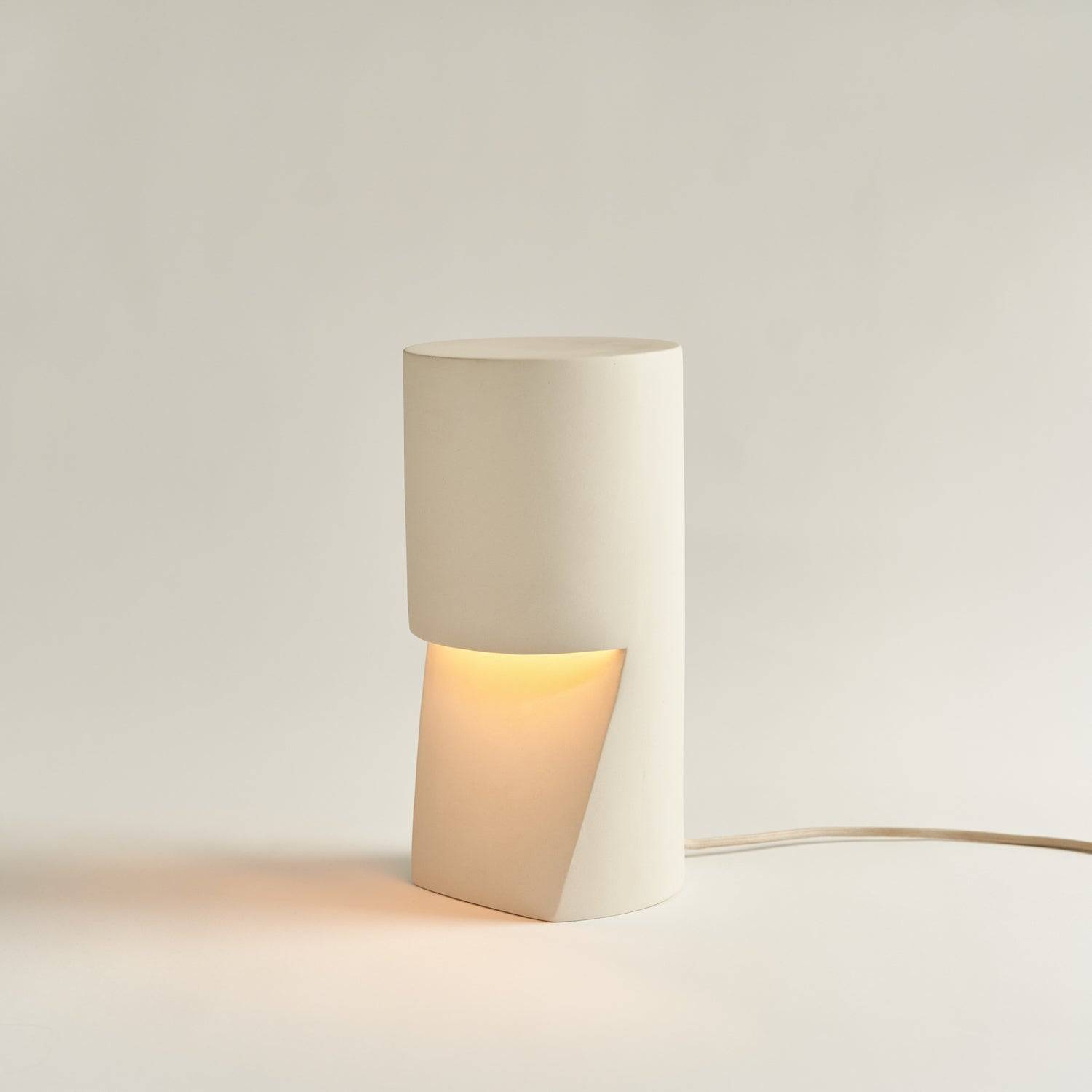 PILLAR LIGHT
This sleek and unique little lamp is perfect for as a night light, for task lighting or for reading in bed.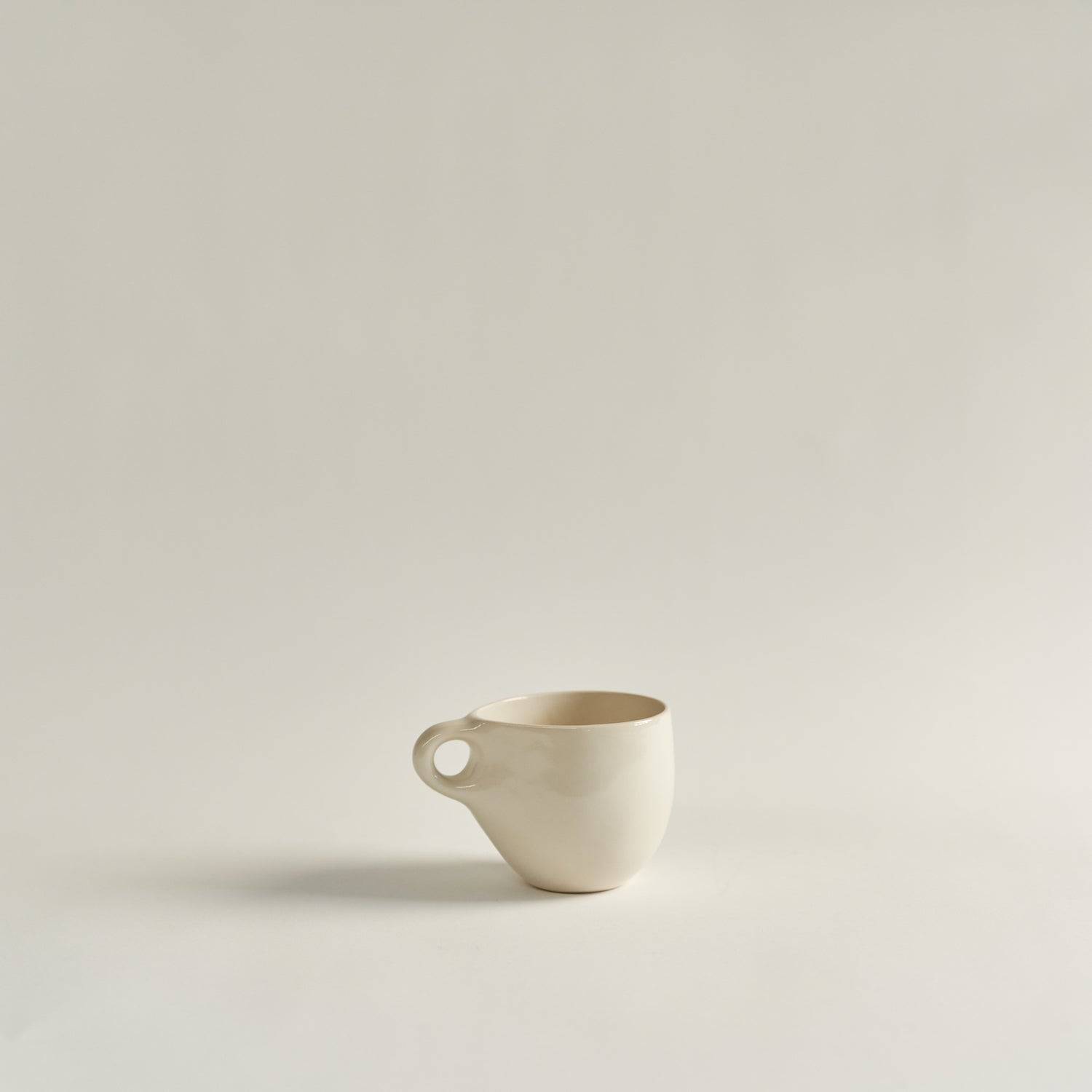 RITUAL MUG
Elevate your morning or evening ritual with this simple and elegant ceramic mug. Available in two neutral light and dark tones, the mug features an attractive petite handle and comfortable shape.