Situated between Lake Champlain and the Green Mountains in Burlington, Vermont, the Dust & Form studio, founded by Brielle Macbeth Rovito, turns out poetic vessels, lighting and objects in natural materials like ceramic and marble. Reveling in the cycle between process and refinement, Dust & Form seeks to capture the duality of life with invitations to savor the present moment.
The vibe is undulating unda the sea. Or, a perfect fluid sculptural object that will lend a perfect hint of organic motion to any surface. Named for the Latin word Unda: used to describe water, specifically ripples, waves, or a body of water, this epic piece is all flowing motion and softness, and seems as if it might be giving off the sound of waves like a seashell held to the ear. Makes a great secret stash spot too.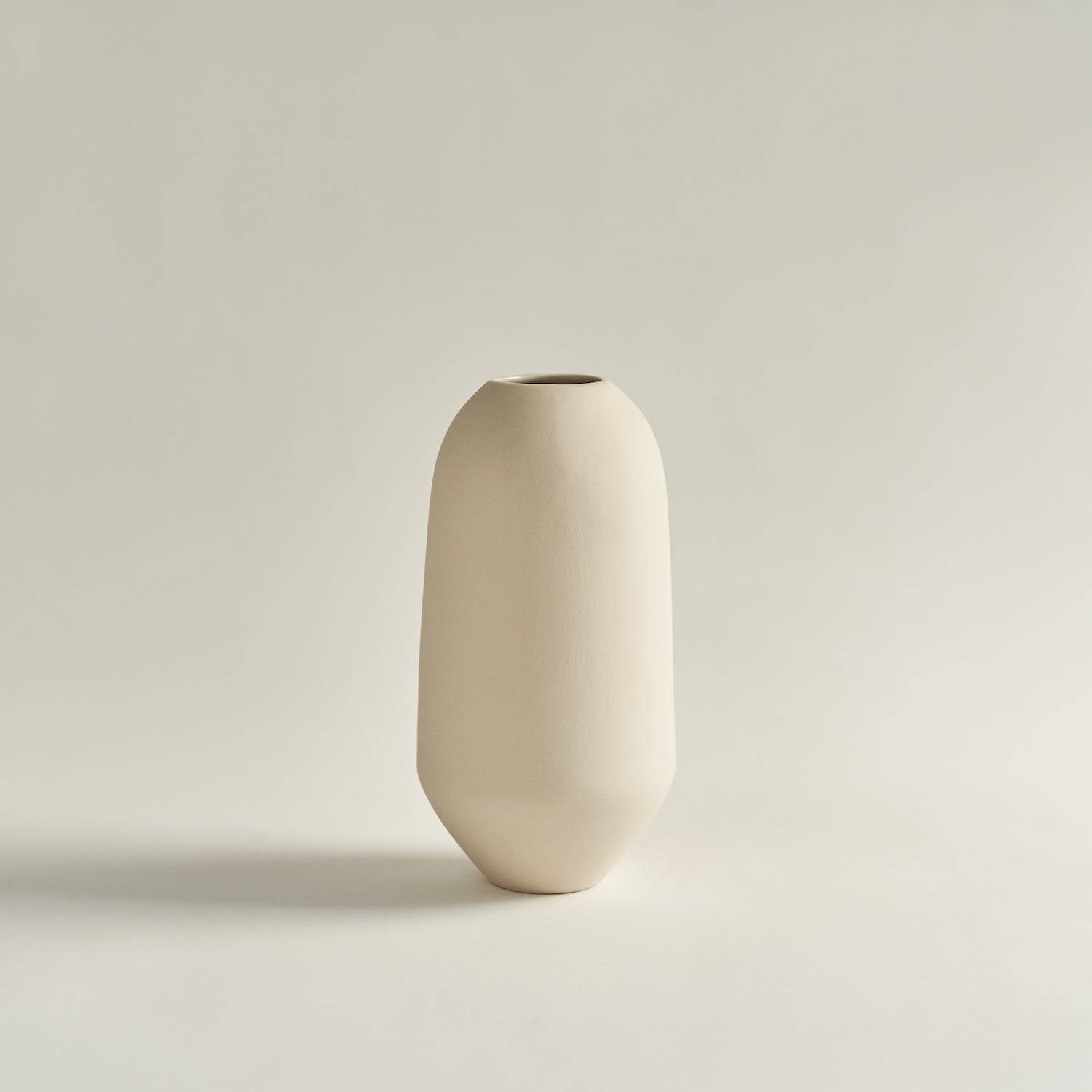 MATRIARCH MUG
Simple, clean and stately, the Matriarch Vessel stands tall on the table or mantle. Excellent for holding arrangements of fresh or dried flowers, the vessel is finished in a satin ivory glaze and is watertight and functional as a vase.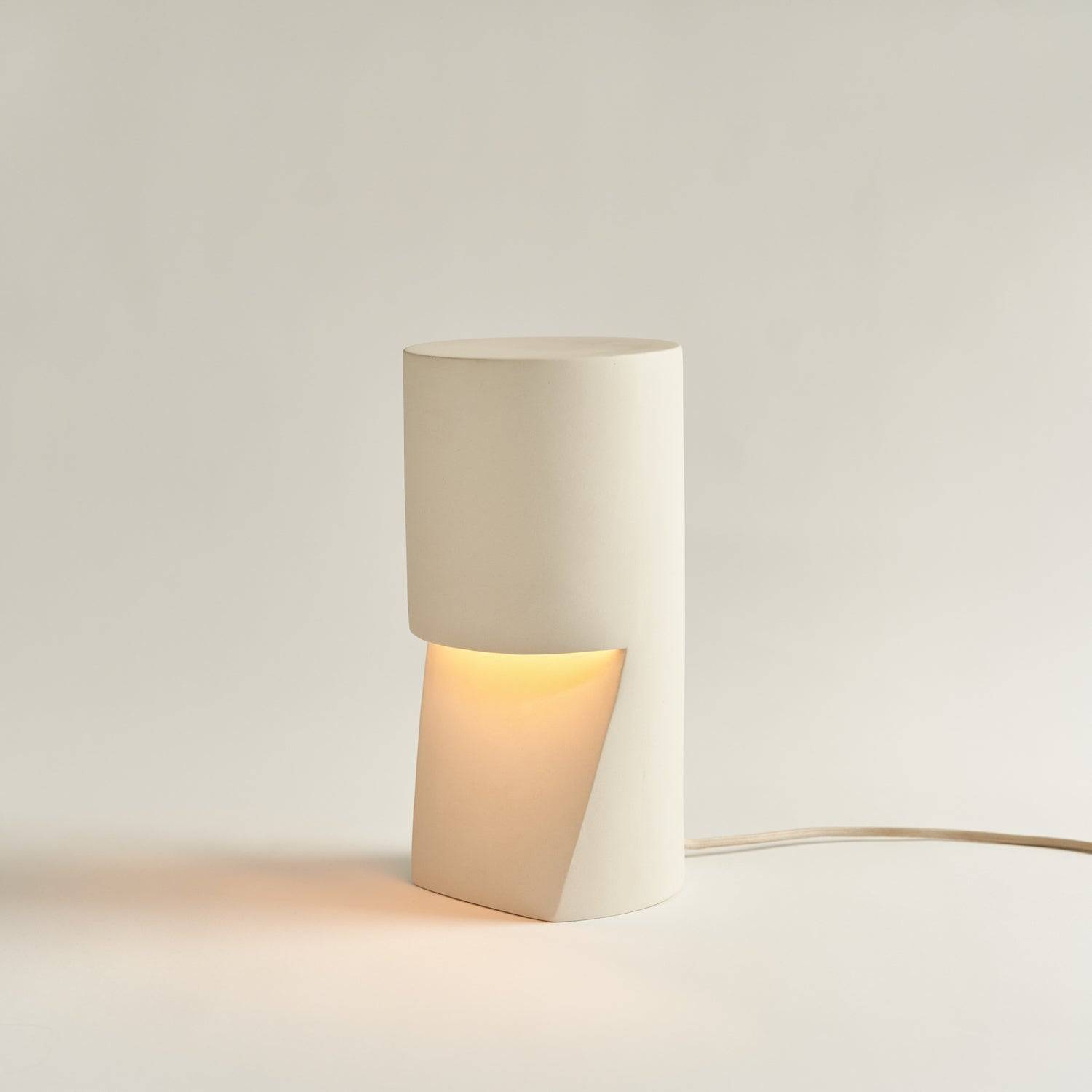 PILLAR LIGHT
This sleek and unique little lamp is perfect for as a night light, for task lighting or for reading in bed.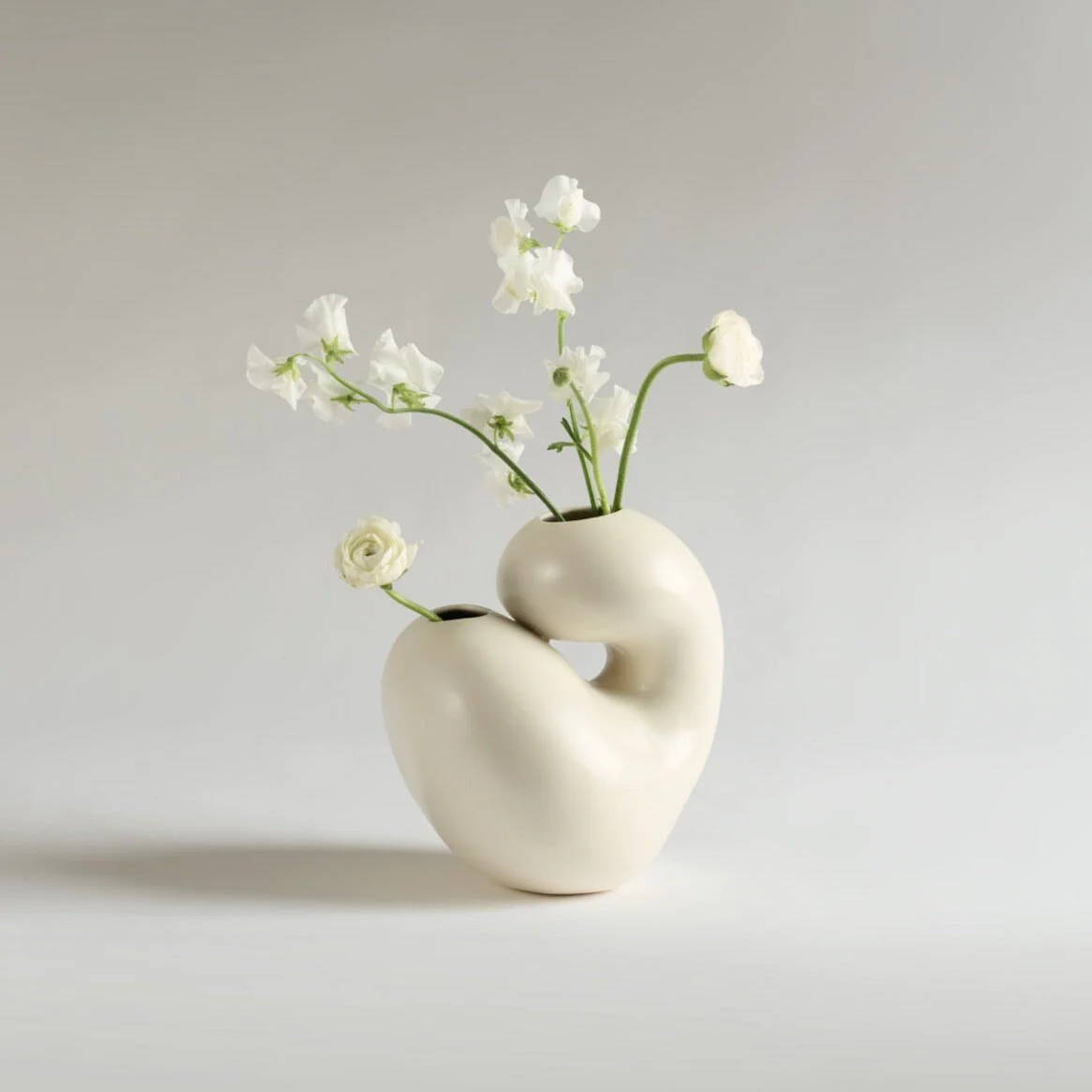 VITA VESSEL
Like a playful dancer caught in a stretch or the contact of a gentle kiss, the sculptural vase embodies movement and offers a whimsical yet neutral form that looks beautiful on shelves and tables