Kingston, NY-based Demetria Chappo is a teacher and maker of hand-sculpted home objects that are infuenced by nature, science, water, and ordinary objects with a healthy reverence for universal symbolism. We love the woo, and her emphasis on intricate surface details, in both painterly and tactile applications, across organic and architectural forms brings us all the good vibes.
For everyday incense burning or intention setting with the new moon, sacred rituals deserve the right accessories. The evil-banishing eye, lunar cycle motif and practical ash-catching-capabilities make this stunner one to cherish.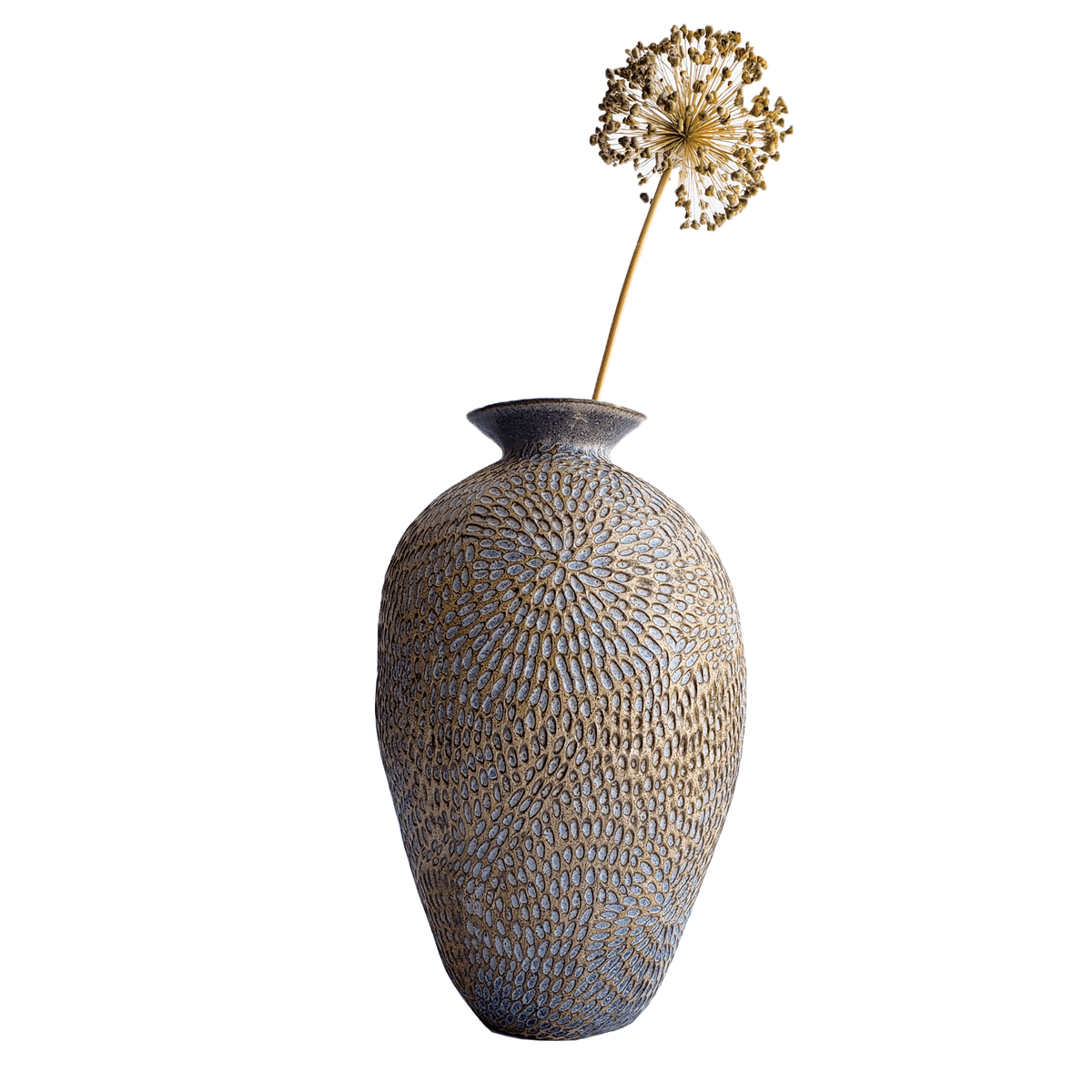 SEED POD VESSEL
Etched with infinite grooves.
SNAKE ELLIPSE SERVING BOWL WALL HANGING - LAPIS
Serve dinner or use it as decor.
CARVED SILVER INLAY PLANTER
Wheel thrown home for plants.