California-based, CQC founder, Guru Thapar, wanted to return to a childhood of spices, sun, verdant colors, and the sounds of a world of richness and love from his childhood in India. To encapsulate all the good from the splendor of his youth and share it with the world, he set out to find artisans who hand-craft beautiful quilts using centuries-old hand block printing and other techniques. Even better, CQC's ONE QUILT. ONE CHILD. ONE LIFE. the mission is to work to eradicate hunger in India through its strategic giving partner, Akshaya Patra.

There is a house in New Orleans, they call the Rising Sun....we're not going to lean into the darkness of this particular house, but we will ruminate on that beautiful sun, seen here in quilted, two-sided glory. Choose bobbing solar orbs on one side, or a single burning star on the other. Your bed is yours and yours alone to drape with your free will.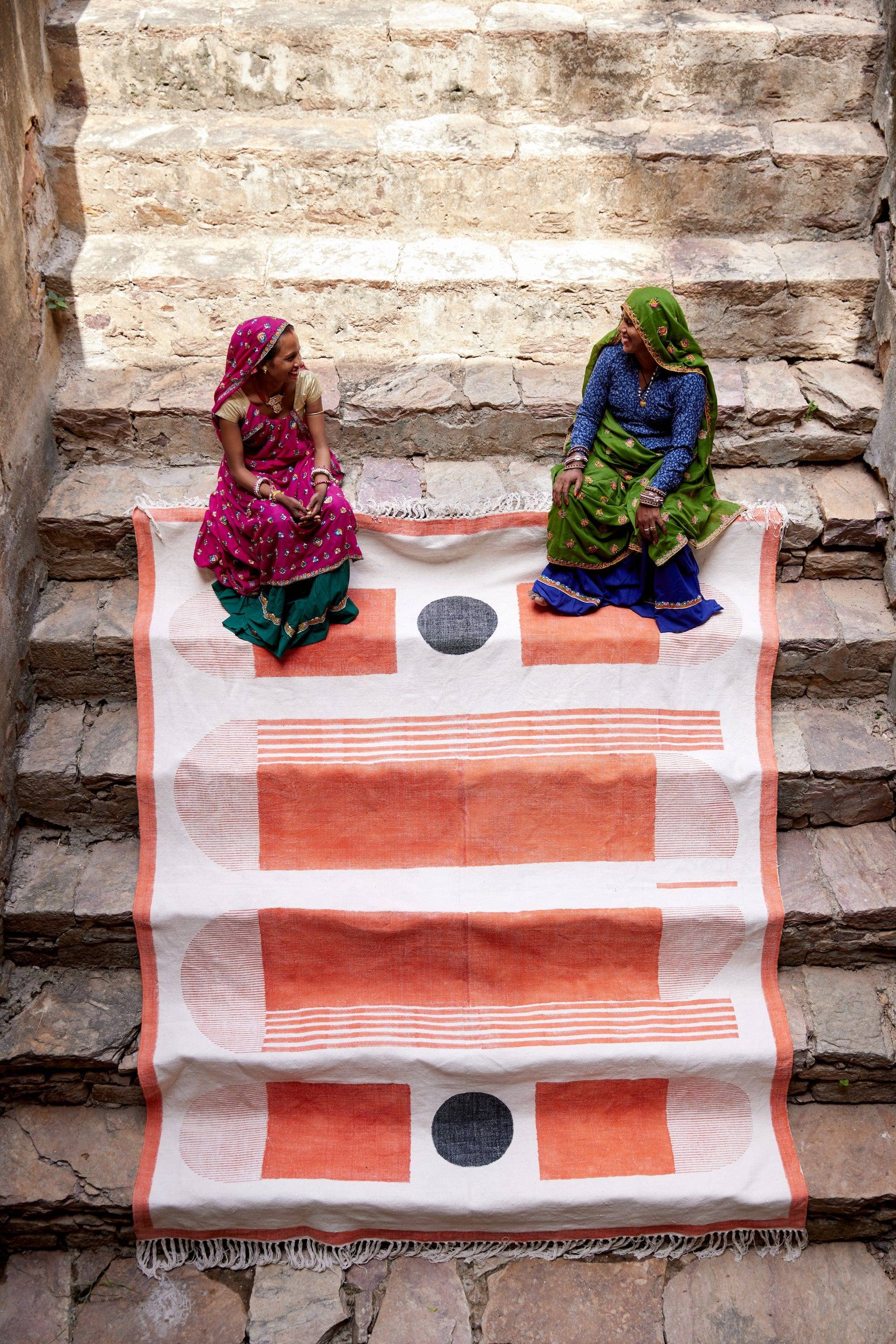 BAUHAUS RUG
Hand-made by four different types of artisans, the rug's production is a labor of love that includes processes of wood carving, block printing, dying and stitching.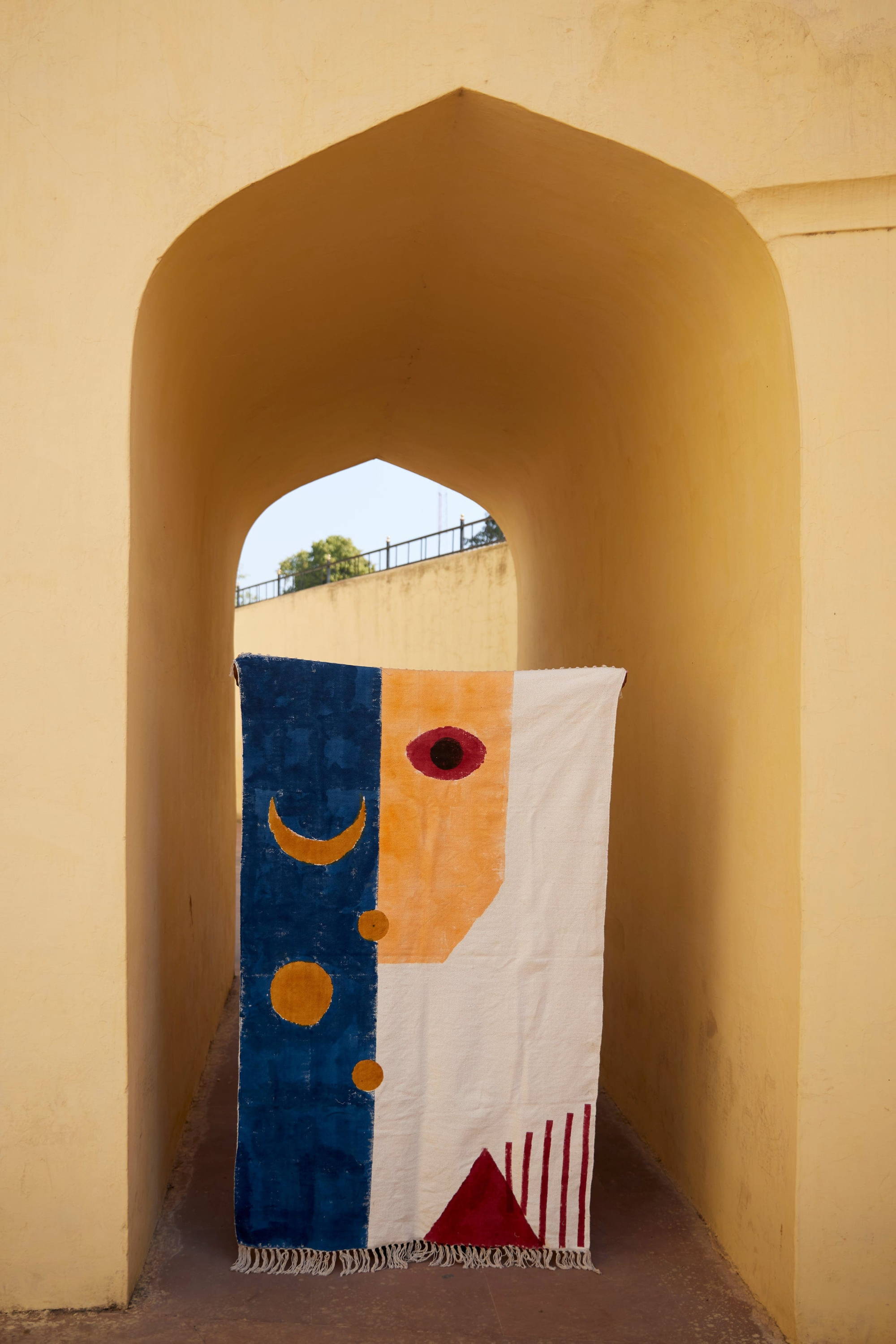 MOJAVE RUG
The design is hand-pressed onto each rug using hand-carved wooden blocks dipped in dyes. All rugs are made in small batches..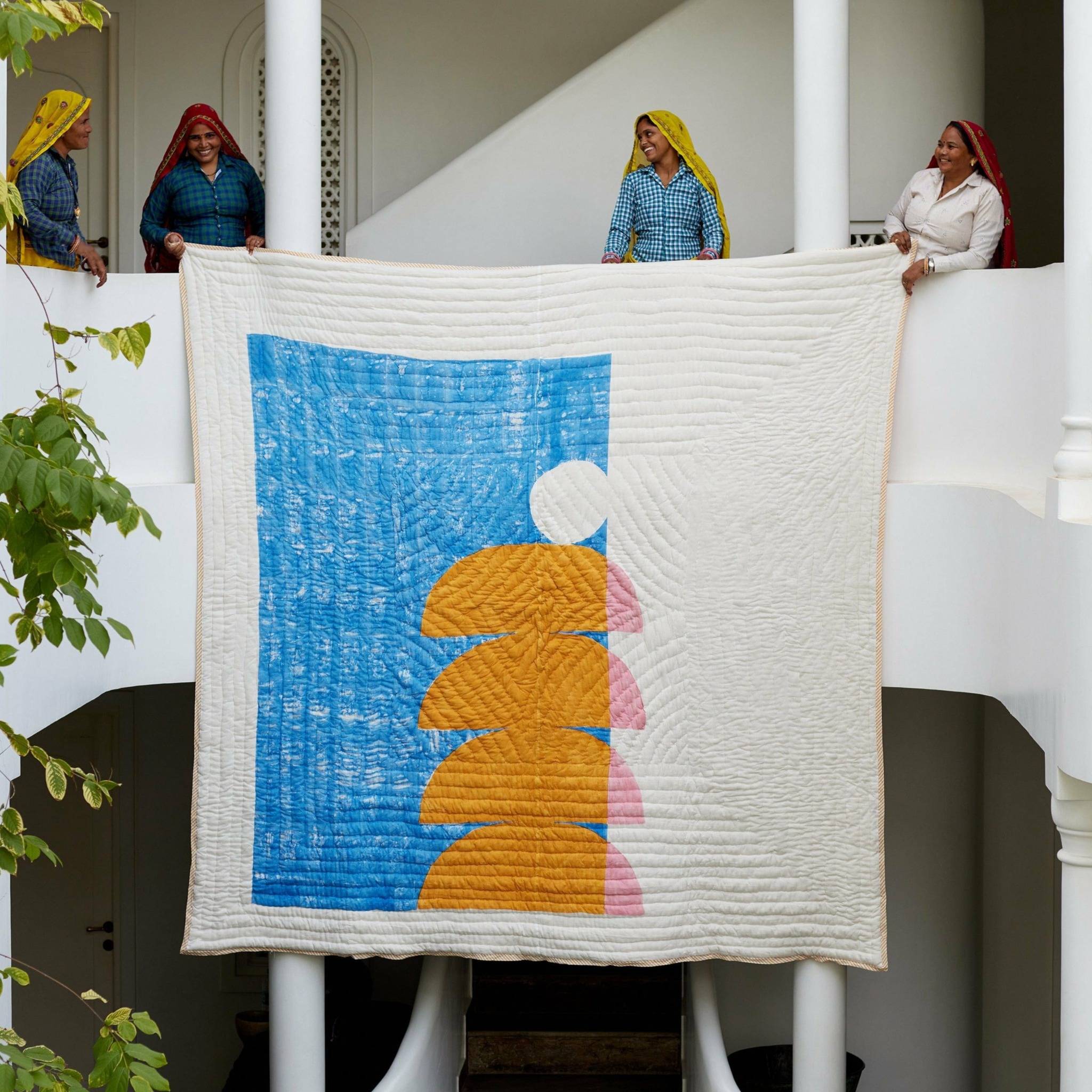 MOUNTAIN TOP QUILT
Featuring two scenes of stacked shapes, peaceful peaks and joyful colors, this quilt is dual-sided so you can chose which surface to display.