Brooklyn-based Claudia Pearson has been illustrating her whole life and is best known for figurative nature-heavy or city-centric line drawings that sparkle with charm, across a whole host of useful products for home. Her new collection Ebb and Flow retains all the charm of her earlier work but dives headfirst into the abstract, with large organic forms and an emphasis on the contrast between negative and positive.
Where do you find yourself after four days of silent meditation, or in the midst of unforseen chaos? You end up in either the ebb, or in the flow - or maybe right smack in the middle of both. No matter your position, simple shapes are here to help you contemplate!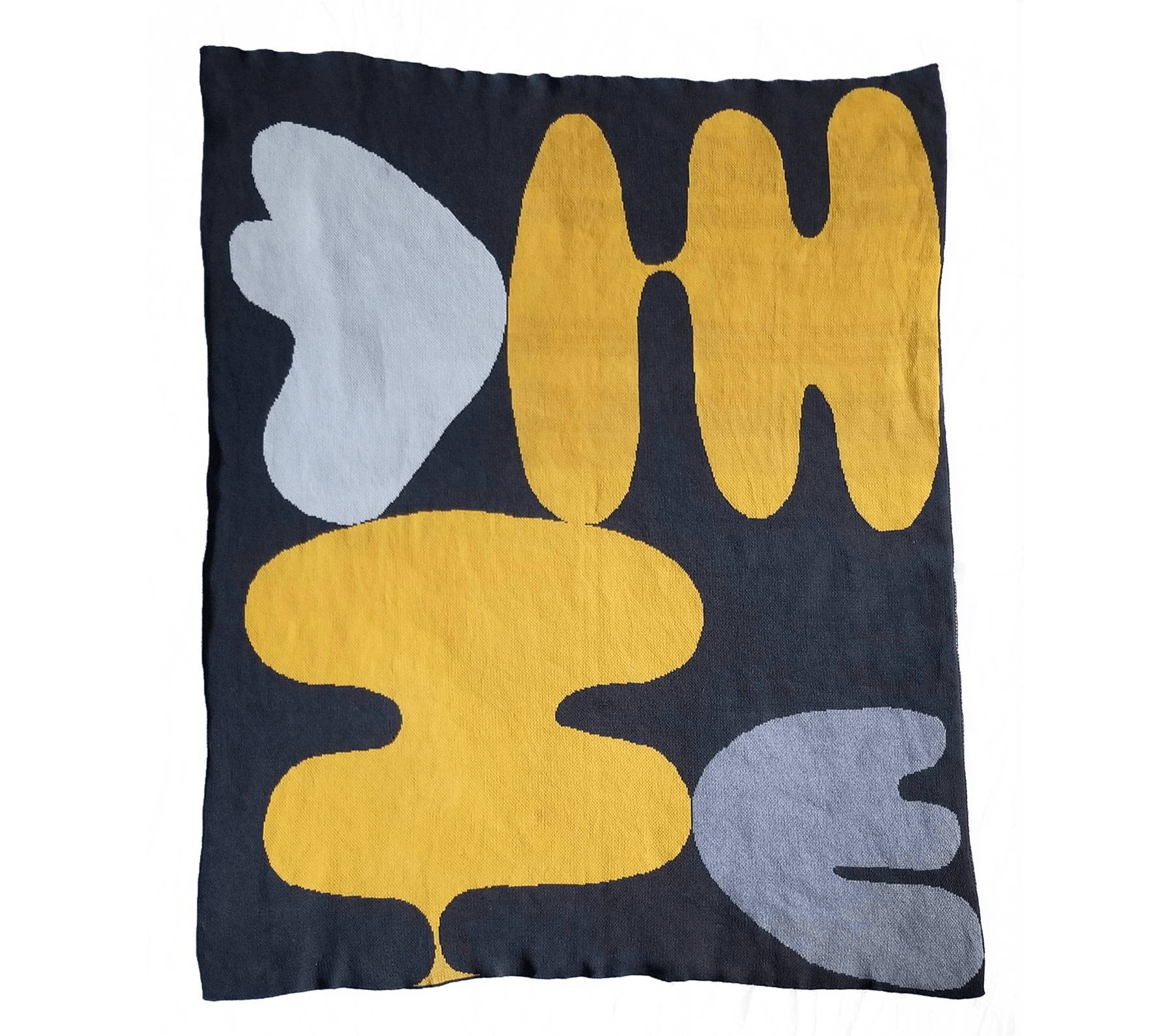 EBB + FLOW KNITTED BLANKET – BLOSSOM
Bold, blooming shapes decorate the lovely offering, perfect for wrapping oneself up with.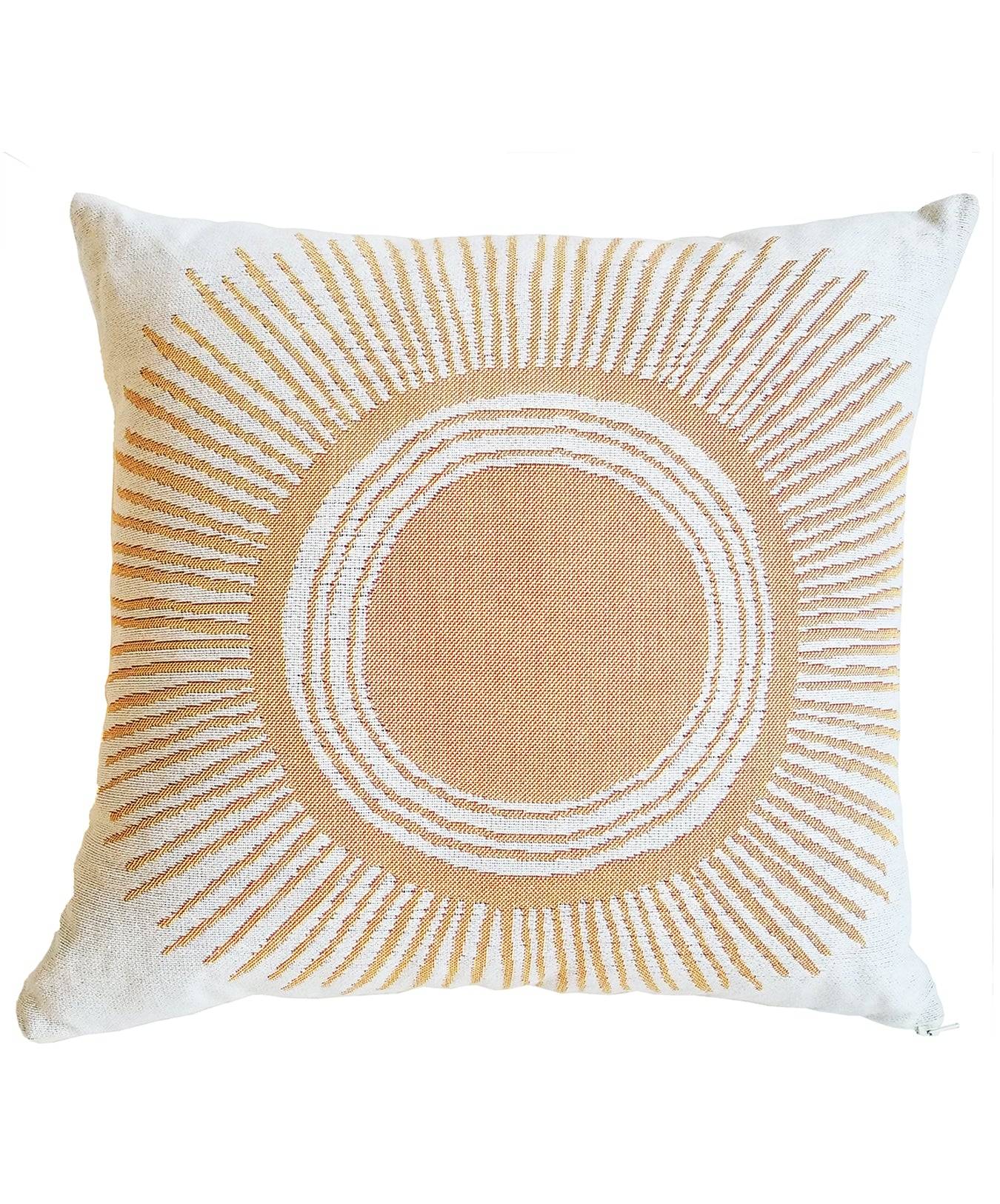 EBB + FLOW WOVEN PILLOW – SUN
A magnificent sun in the center, with expansive rays that reach the edges of the piece.
EBB + FLOW CANVAS ART – FRUIT
Bold black strokes and shapes showcase the varied forms of these natural, edible offerings.