Austin, TX-based Circle & Line believes everyday spaces should be filled with lasting objects in aesthetic harmony with their environment that spark curiosity and joy. A conscious design and fabrication process results in considered art objects for the home. Mirrors, mobiles, and wall hangings in brass in refined abstract shapes reflect the painting and leather goods design background of the studio's founder, Corie Humble.
Mirror, mirror on the wall, who's the fairest of them all? And maybe, more importantly, can you make me look at myself, my room, and my surroundings differently? Can your uncommon shapeshift my perspective, and move me to introspection? Do you dazzle in any room, alone or with your other shapely friends? Of course, you can and do; I may be the fairest, but so are you.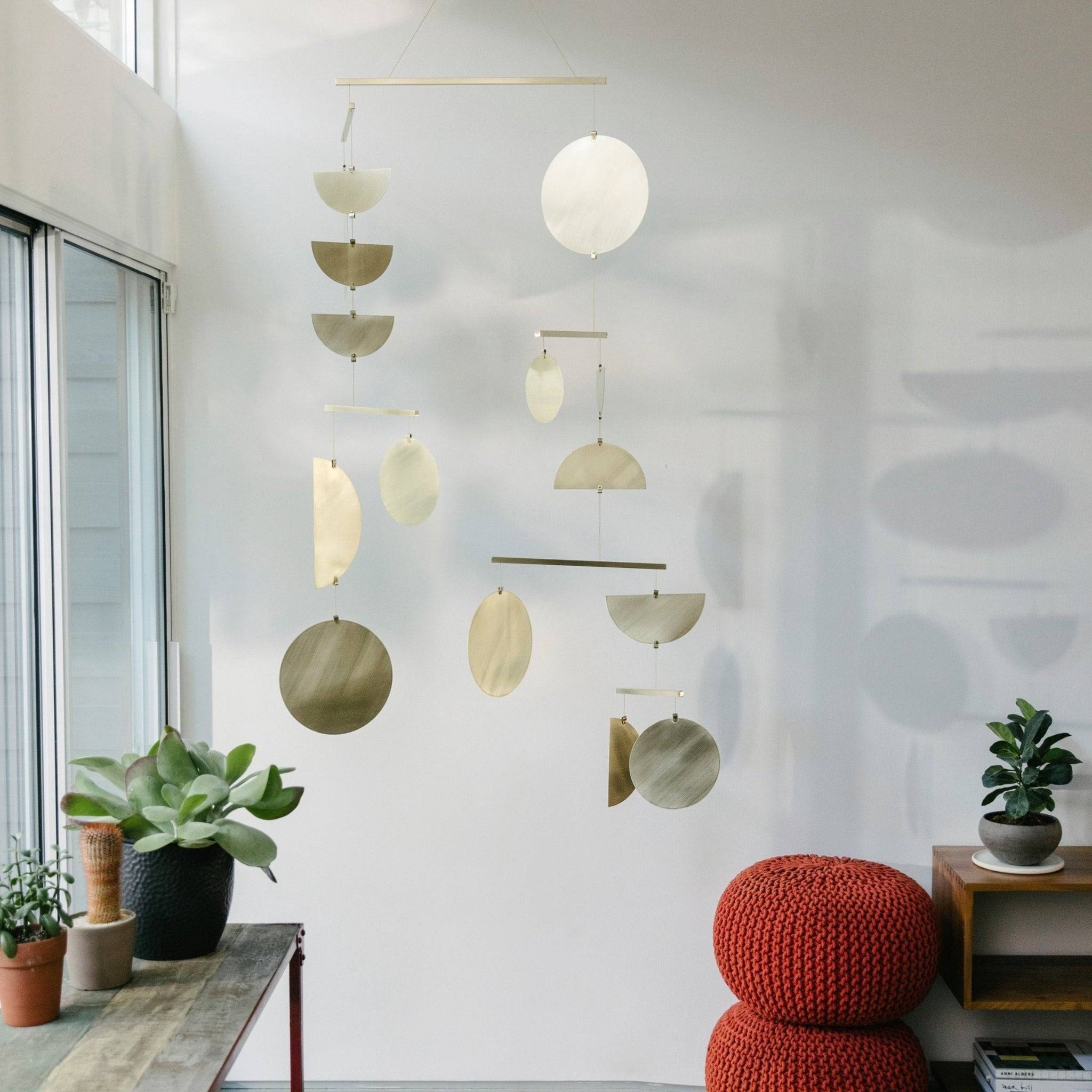 CONTINUUM MOBILE
This stunning mobile suspends a series of semi and whole circles that evoke the cycles of the moon.  
BRINK WALL HANGING-- BLACK PATINA/ BRASS
An elegant meeting of color and symmetrical shapes, Brink hangs flush to the wall with a floating quality.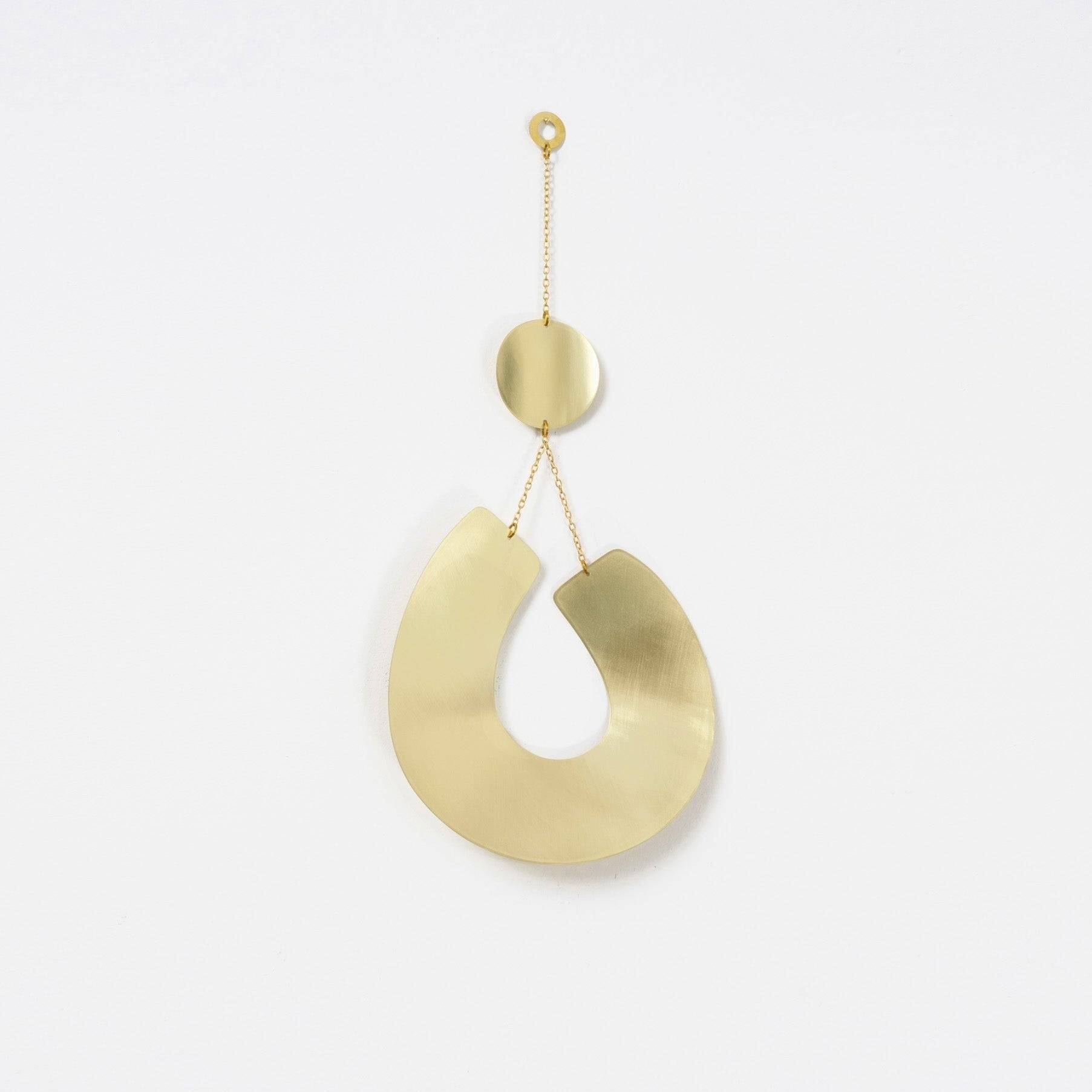 BEND WALL HANGING
A subtle and chic embellishment, Bend suspends softly curved shapes against the wall. Hand-formed concave pieces add dimension to the hanging's elegant composition and smooth black patina finish creates a sense of depth that enhances its inviting design.