Not Sisal, honey. Cicil. 100% made in the USA rugs of pure wool sourced from family farms in New York, Vermont, and Pennsylvania. Free of synthetic dyes, just the rich, natural hues of a perfect fiber. No toxic performance chemicals because wool is already a natural performance fiber with inherent antimicrobial and stain-resisting properties. Employing the heritage craft of braiding rugs to create shapes both timeless and surprising, these are what you've been looking for.
Here's one way to perk up a room. Like a giant Motherwell for your floors, in a neutral undyed wool that can go loud or quiet depending on the styling, the undulations of this rug work for your space and furniture as perfectly as a bodycon dress suits a bangin' hourglass shape. Meaning, it'll bring good things to life like GE. We'll never say no to curves.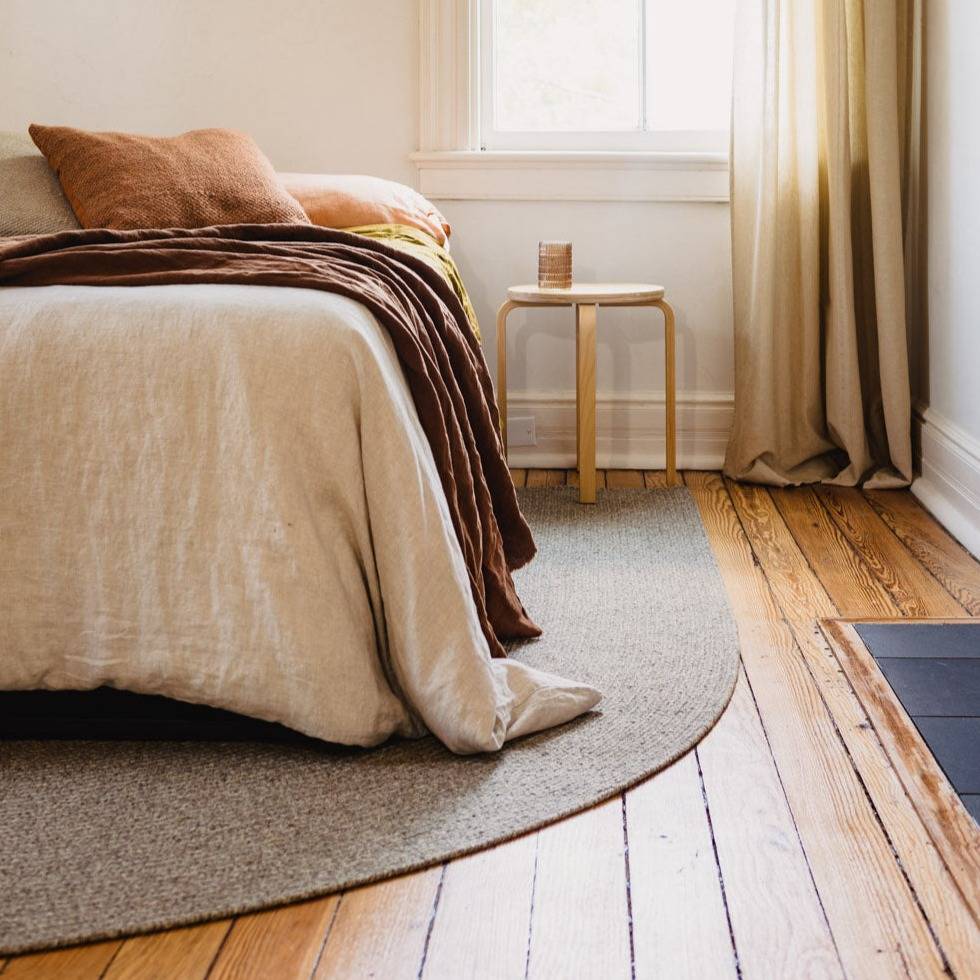 ARCH RUG
  A gentle, natural curve defines the shape of this lovely Arch rug, perfectly sized to fit beneath a bed or crib.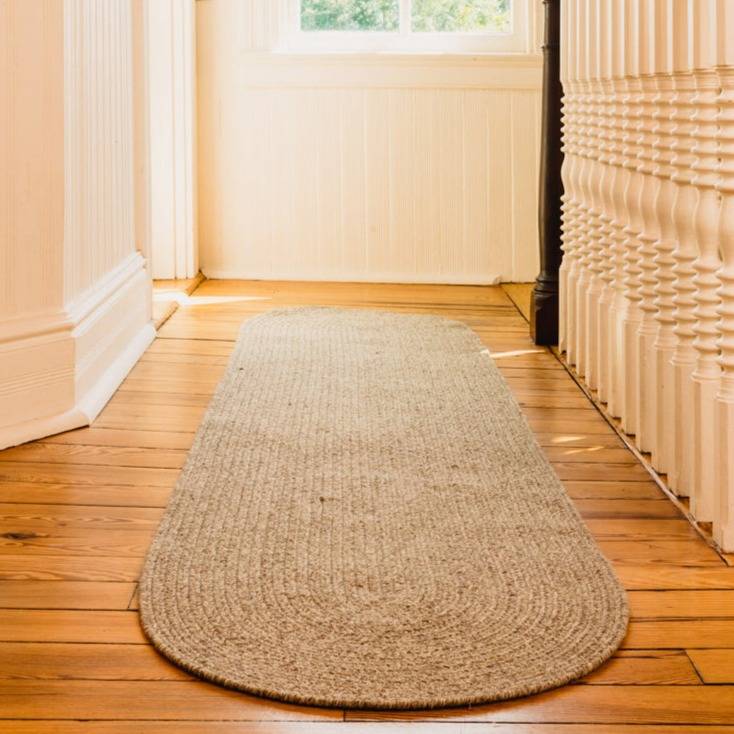 OVAL RUNNER
A timeless classic.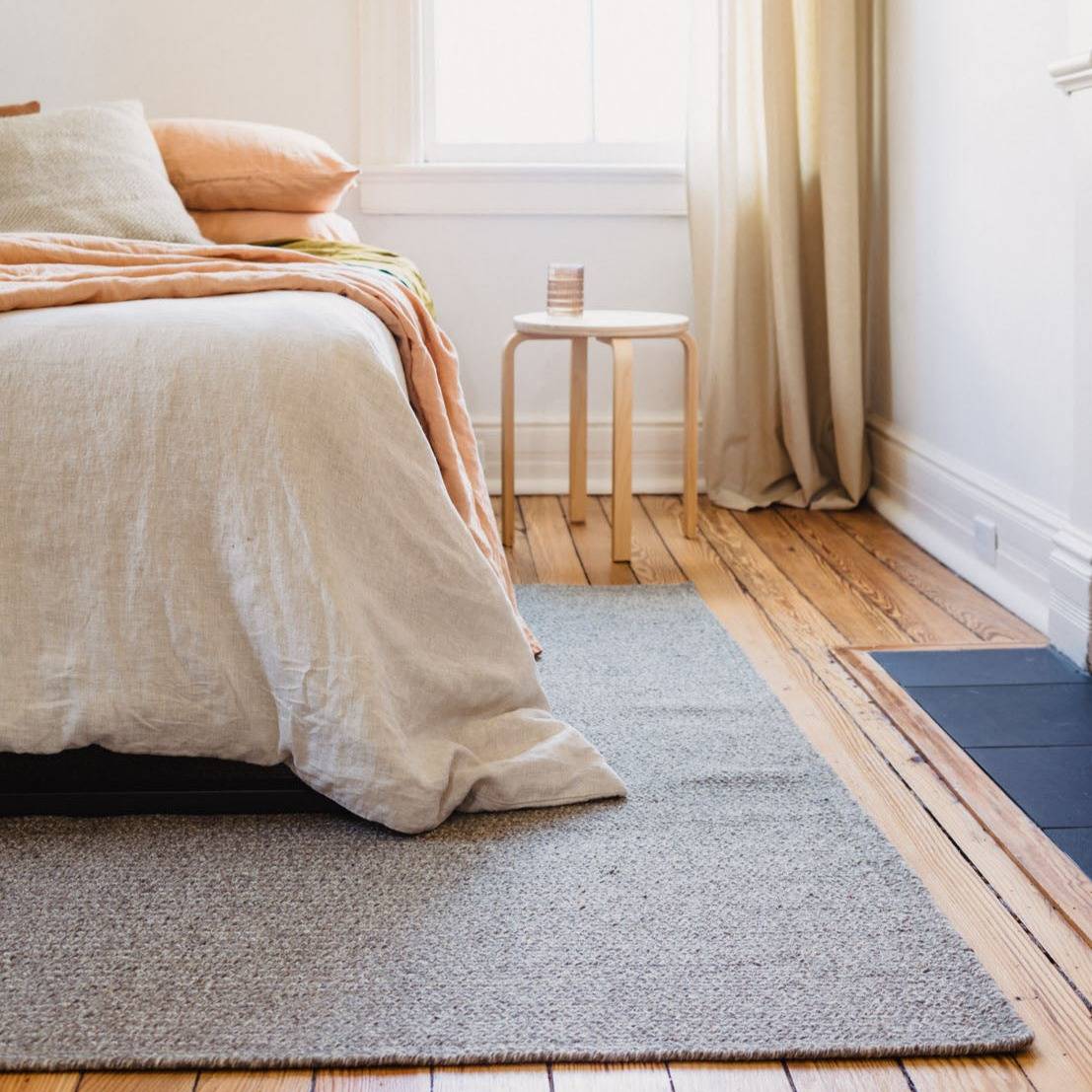 LINEAR RUG
Perfecly subtle and chic.