Imagine examining an old school lawn chair and contemplating the extruded vinyl fibers of the seat, then finding factories to make completely reimagined home decor staples from these magical filaments that can be woven in countless ways like threads. Thank you Sandy Chilewich for doing just that and launching your namesake brand of design-forward, American-made, gorgeous, and extraordinarily durable home goods for indoor/outdoor living and so much more in 2000. Chilewich designs are in the permanent collection of the Cooper Hewitt, Smithsonian Design Museum, not to mention every chic table around the world. Icon status. Accept no imitations.
Darn it, we're ashamed to say we're not the best at mending our clothes these days. Replacing a button, sure. Closing up a seam, yes. But the art of fabric repair, once practiced by girls everywhere on darning samplers is kind of a lost one. Thankfully, we've got lots of crafty young ones reviving things on Tiktok, so if you're so inclined to bust out the floss and tend to your holey jeans, there are multiple accounts to guide you. Sampler by Chilewich pays homage to darning samplers, those practice sheets of yesteryear, in a pattern that really shows off the brand's gorgeous capabilities. Perfect for an eat-in kitchen, under the kids' workstation or on a serene screened porch.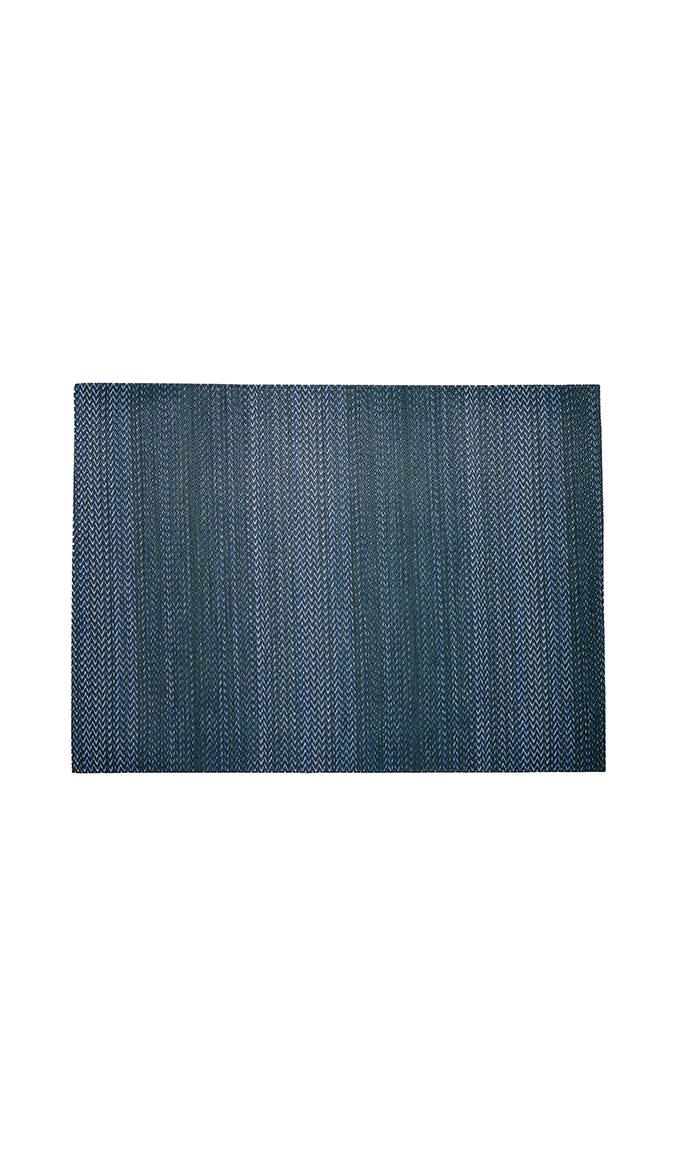 OVERSHOT PLACEMAT
Shoot your shot.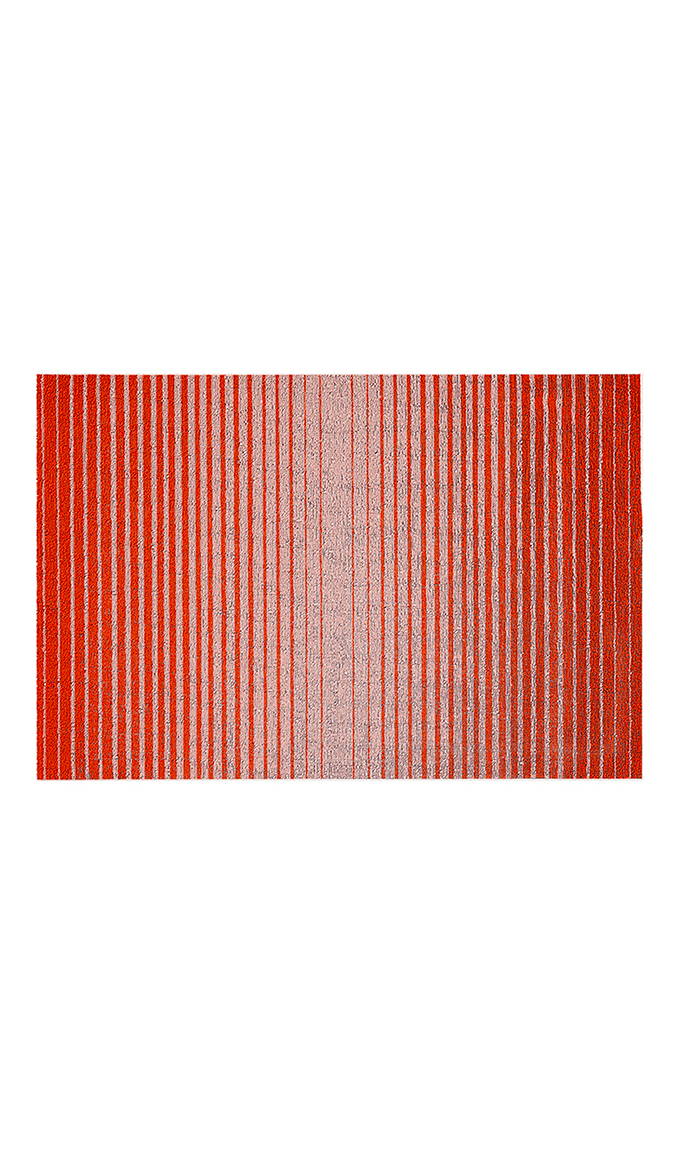 DOMINO FLOOR MAT
Like a row of falling dominoes, the variegated stripe on this dynamic floor mat rushes across the surface with intriguing motion.