Upon the discovery and further exploration of a 1930s edition of the vintage British Colour Standard system in an Oxfam store, founders Jackie Piper and Victoria Whitbread devoted themselves to reviving it. The product-design experienced duo dove head first into a rainbow of Adonis Blue, Bunting Yellow, Empire Blue, Falcon, Squirrel, Malmaison Rose, and thousands more, creating a stunning line of home decor inspired by the system. Colour or color, we're coloured impressed!
A perfect rugby jersey, a woolen scarf (from Hogwarts?), the finest silk twill regimental necktie, chevron service badges on a military coat, and even a picture-perfect lawn freshly mowed in rows, it's clear that Brits know and love their stripes. Add some serious statement to any collection of basic tapers when you throw these layered lovelies into the mix.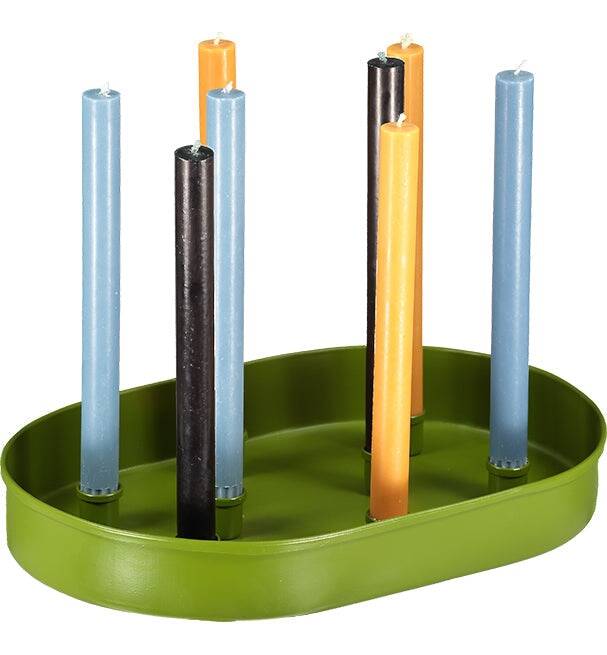 OVAL METAL CANDLE PLATTER
A beautiful display.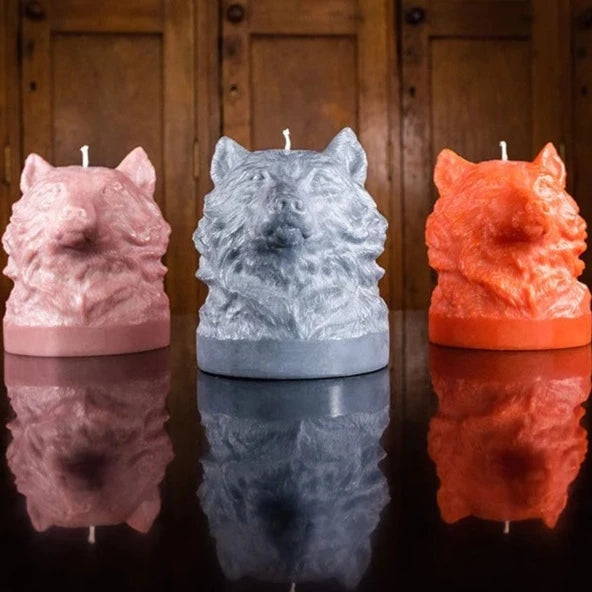 WOLF HEAD ECO CANDLE
Inspired by our beloved logo featuring a noble lion - a collection of heraldic, sculptural animal heads.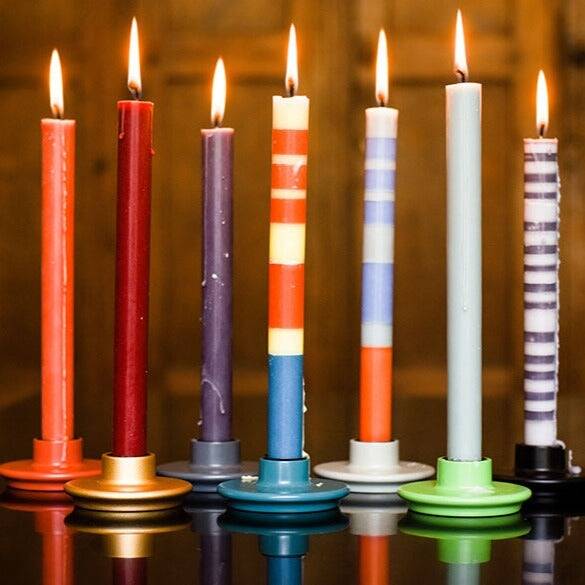 STRIPED MIXED PACK VERSION A OF ALL 3 STRIPES ECO DINNER CANDLES, GIFT BOX OF 6
Fair Trade made, hand poured in Indonesia