&SUNDAY founders Mel & Darryl Holt are a New Zealand-based duo here to make your aquatic life a little more fun and beautiful. Stylish pool floats and inflatable splashers in a range of pitch-perfect aesthetic options enhance your life visually and aid in the ever-important quest to truly unplug and connect with friends and family. Go get wet.
We've discovered recently that dragging a big old inflatable ring down to the ocean is one of the best beach hacks ever. If you knew this already, lucky you. Imagine sunset on any western-facing beach in the world; picture yourself perfectly poised to watch our favorite fireball slip below the horizon line, perched on this sturdy, jungly, graphic beauty. Spiked seltzer or wine in hand, feet hung lazily over the edge, butt submerged. Just enough motion in the ocean to keep things interesting, but no waves too strong to kill your vibe. It's perfect, it really is.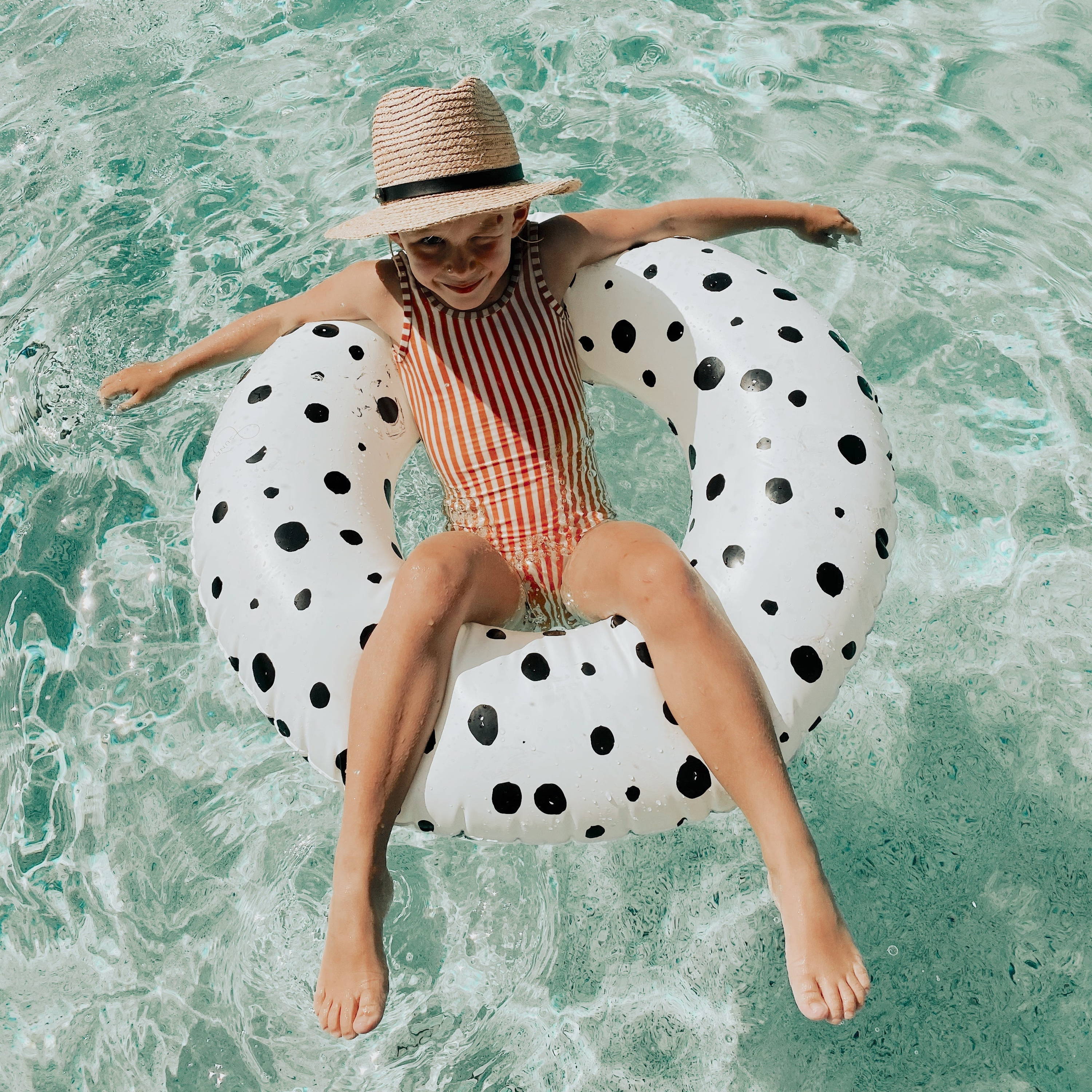 KIDS POOL TUBE, BUBBLES
A chic pool tube features a classic polka-dot pattern just for kids. Designed in New Zealand and manufactured with the highest standards using non-toxic phthalate-free PVC to achieve a longer-lasting product.  
LUXE INFLATABLE POOL LOUNGER- SEA GLASS
Unwind in style with &Sunday's sea glass tinted luxurious lounger.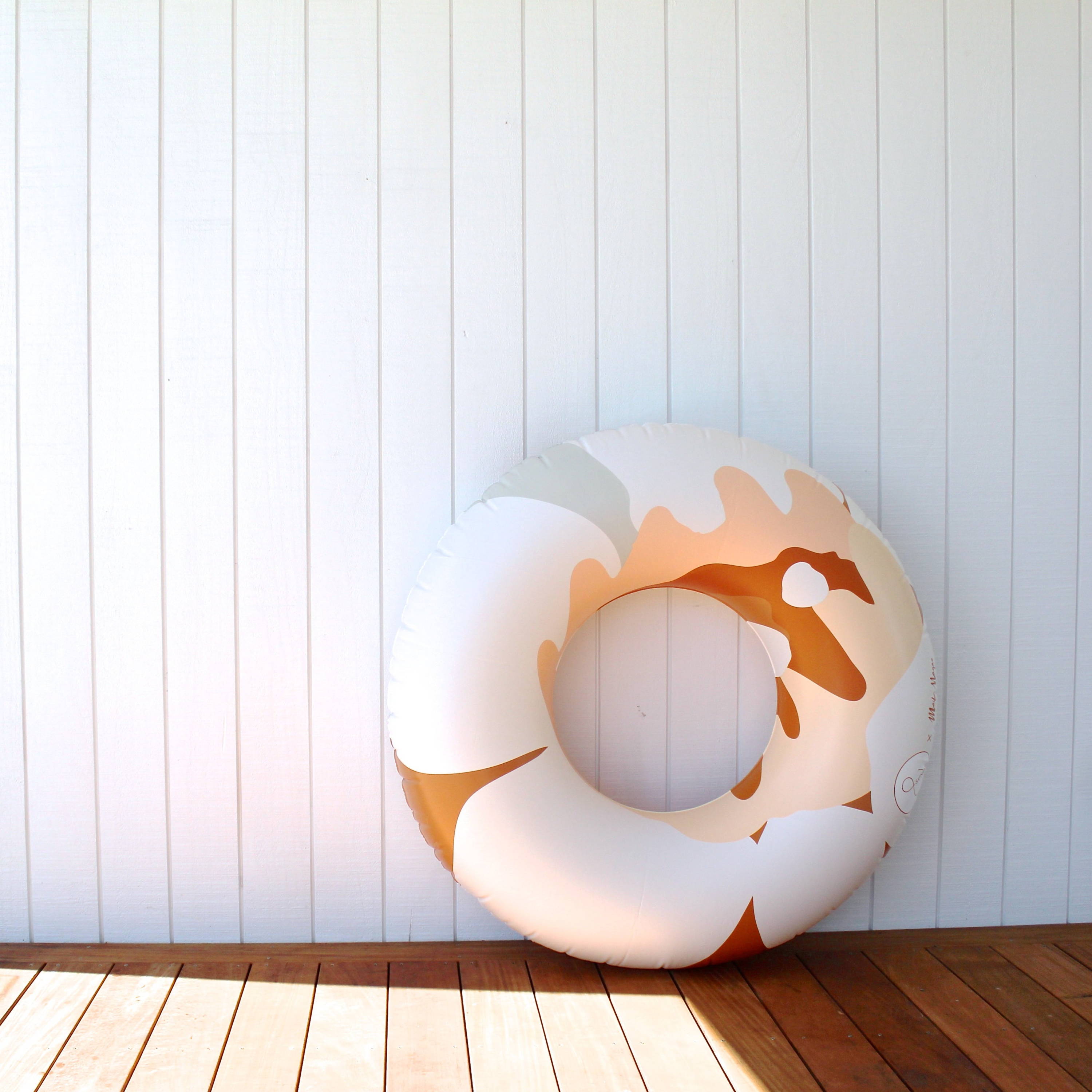 MANUKA FLORA OVERSIZED POOL TUBE
Maiko Nagao is an artist and designer from New Zealand. She is known for her minimalist single-line drawings using Japanese semi (charcoal) ink. This product is a special collaboration with &Sunday.