Alice Cheng was a pioneer, starting her clothing label A. Cheng and opening a shop in New York's East Village in 2002. Lucky for us, she's also a skilled ceramicist with an eye for what people want. Loose, expressive, fun, and oh so easy-to-love, Alice's creations like whimsical fruit bowls and splashy vases add a special something to any table or shelf that could use a little perking up.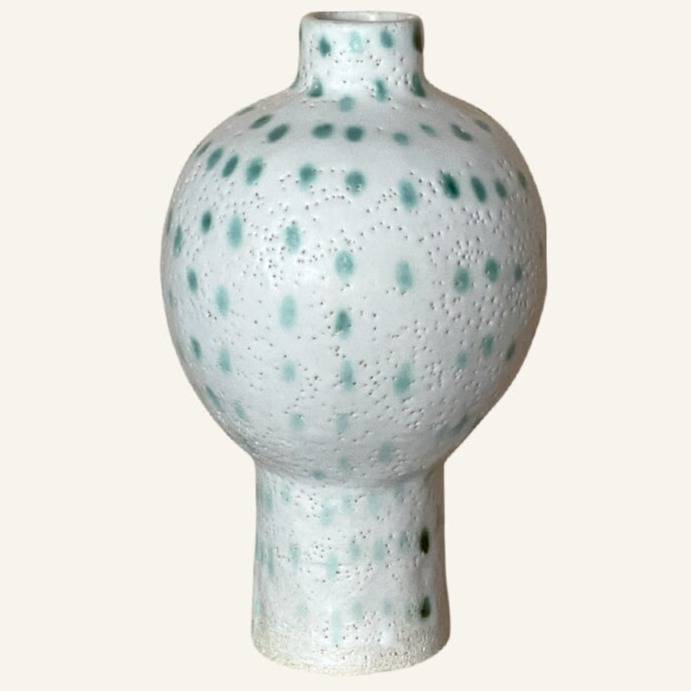 FOOTED DOTTED VASE
Dotted and one of a kind.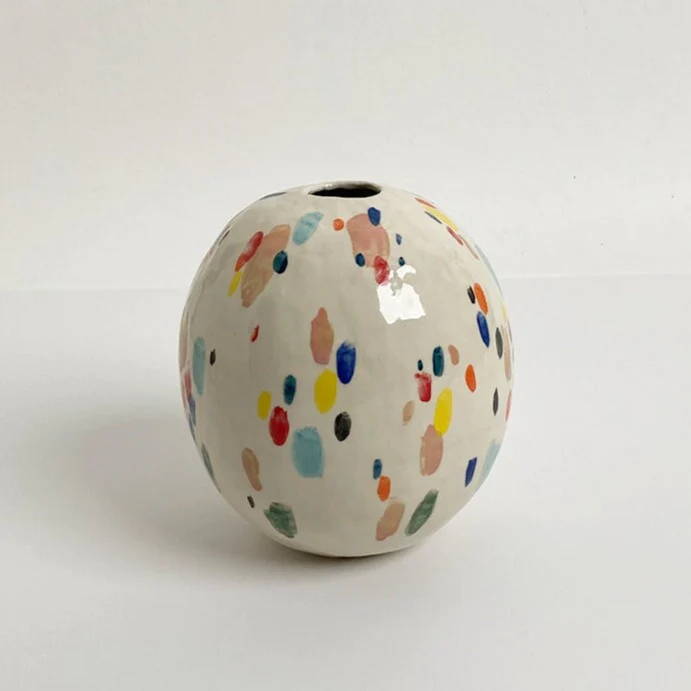 LARGE CONFETTI VASE
Nothing says celebration quite like bright colors and joyful dots. Built from sculpture clay,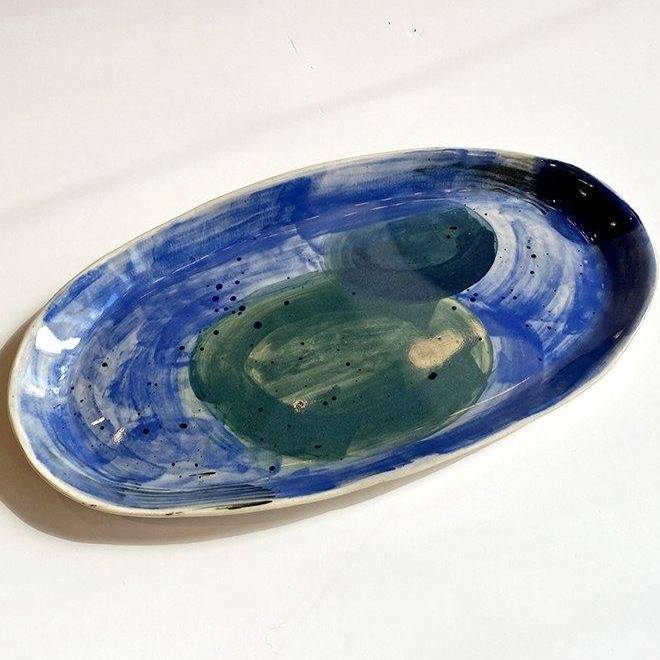 OCEAN PLATE
Evoking the complex shifts and shades of the ocean, this stoneware plate is hand-Painted with circular strokes of deep blues, rich greens and yellow accents. Great for Serving food, the plate also makes a perfect display tray for trinkets, shells and sea glass.