Simple and elevated, this handbuilt soap dish will lend your bathroom or kitchen counter just the right amount of casual, arty je ne sais quoi. Big enough for any bar, outfitted with little feet and drain holes to keep things from getting soggy.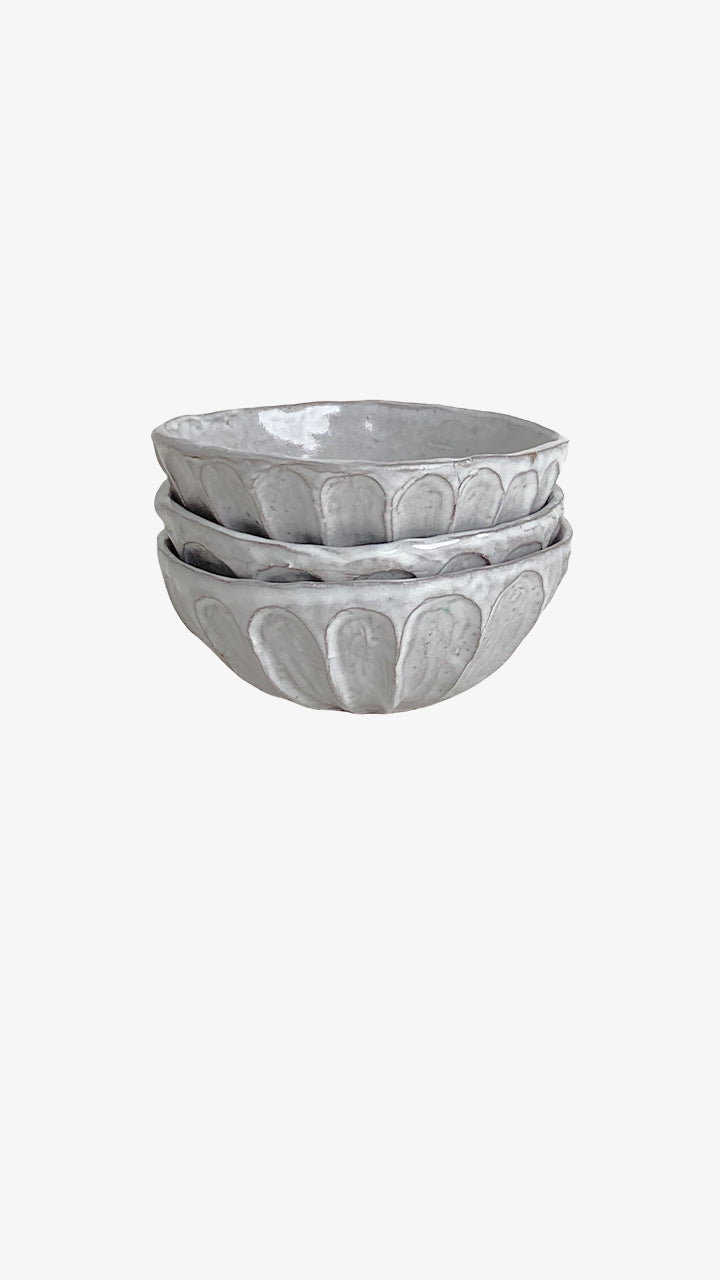 HAND CARVED CEREAL BOWLS
Each one of these hand-carved cereals bowls is slightly unique.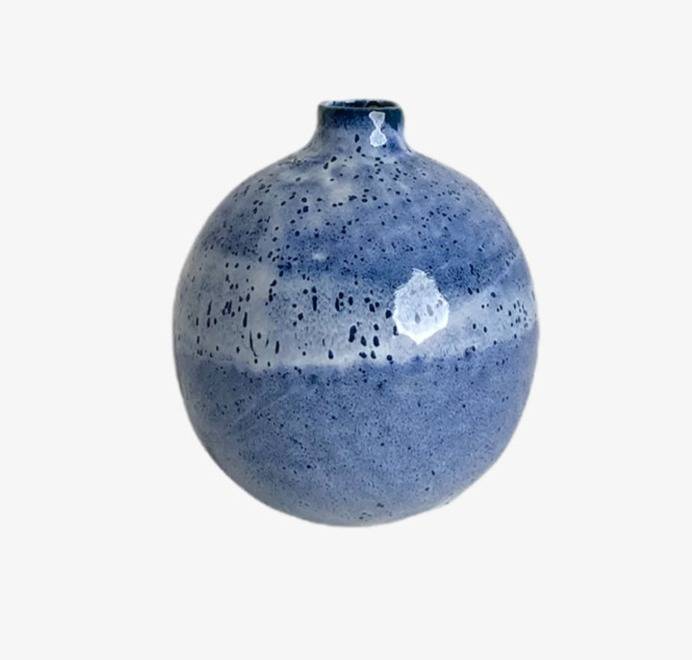 PETITE ROUND BLUE VASE
Display it as an art piece or fill it with flowers for the table.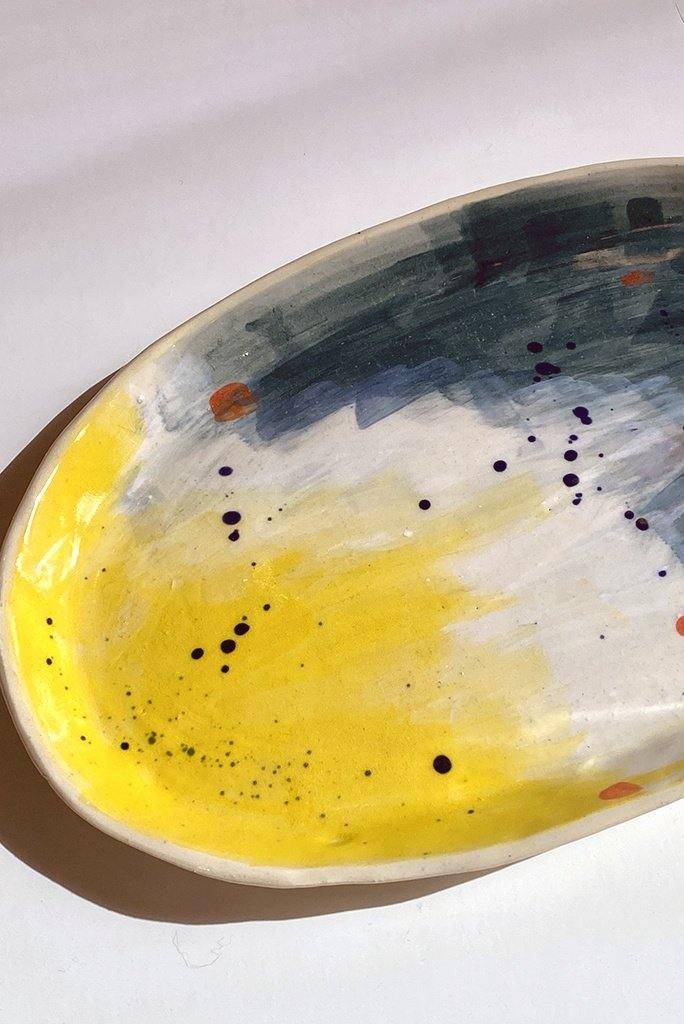 SUNRISE PLATE
The contrasting colors of this plate recall the transformation from night to day, an abstract sunrise that deserves to be displayed.