With a unique texture, glossy glaze and rustic vertical lines, this stoneware vase is sure to impress.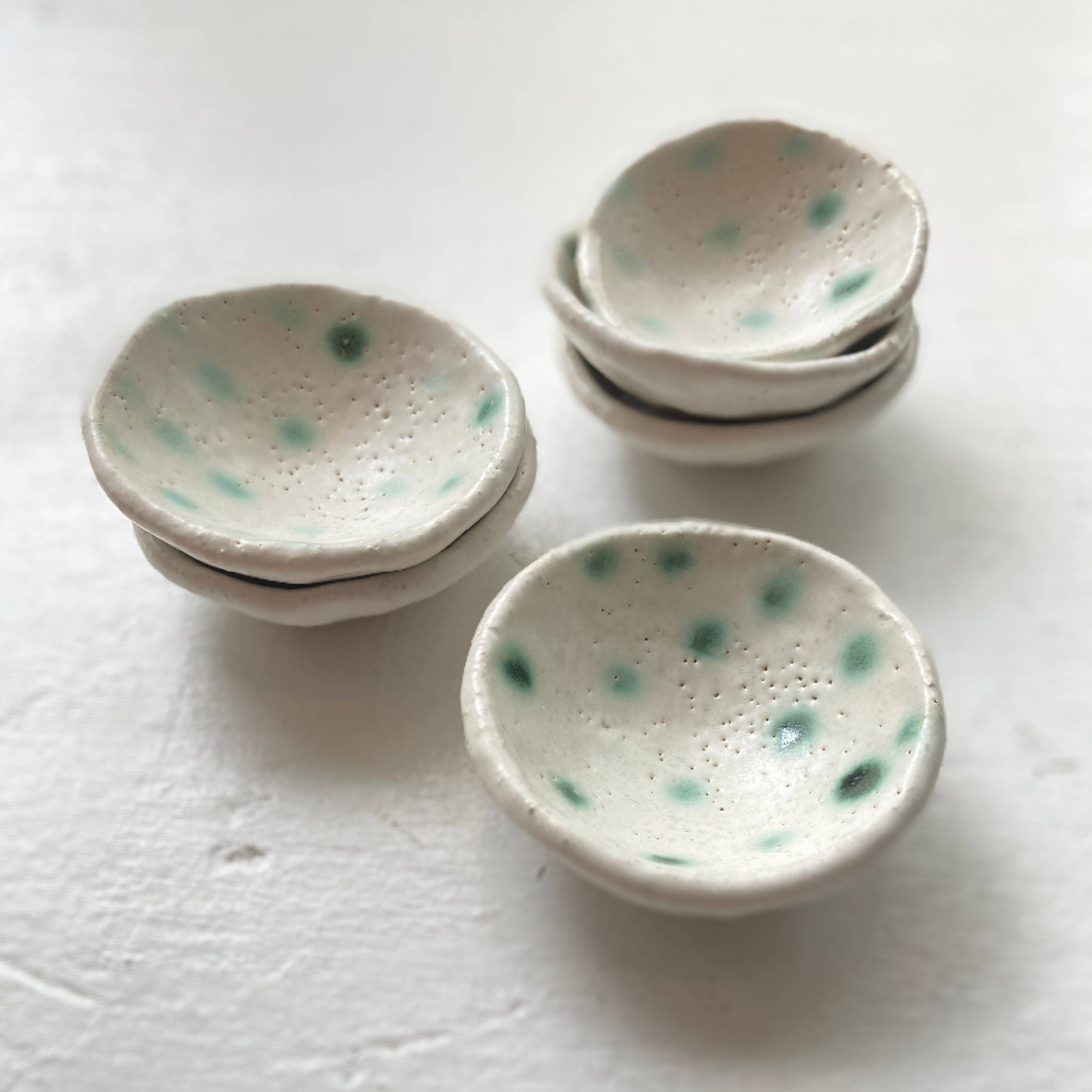 LITTLE GREEN DOT DISHES
These small hand-built dishes are a lovely decoration for your dresser. Perfect for holding rings and other tiny items, their subtle green dots and rustic shape add a bit of Beauty to functional design.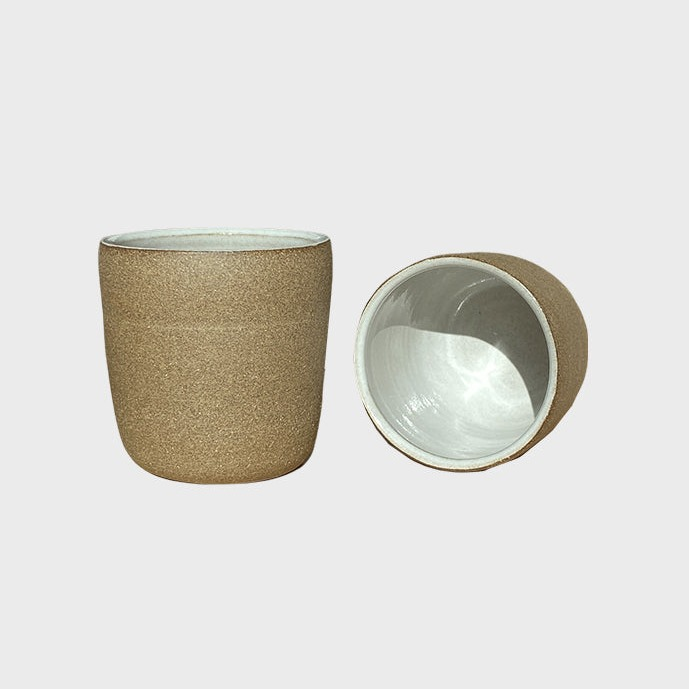 EARTH TEA CUPS
Functional and simple, these wheel-thrown small teacups fit perfectly in the palm.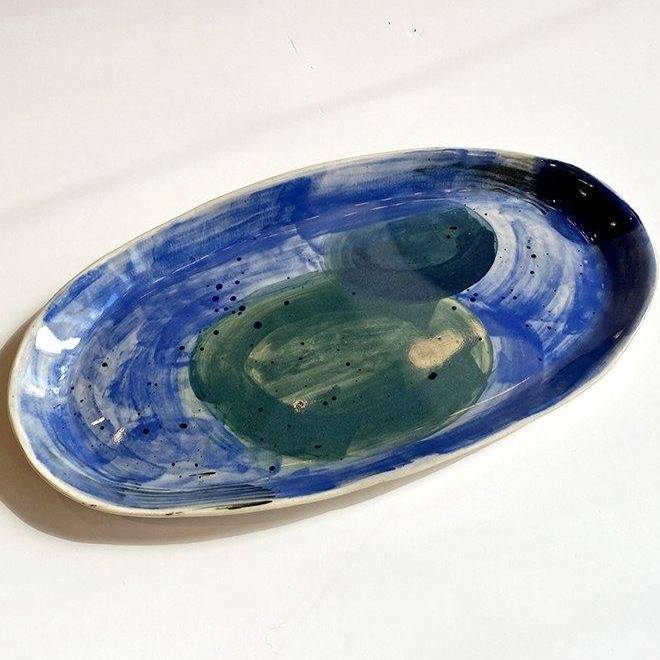 OCEAN PLATE
Evoking the complex shifts and shades of the ocean, this stoneware plate is hand-Painted with circular strokes of deep blues, rich greens and yellow accents. Great for Serving food, the plate also makes a perfect display tray for trinkets, shells and sea glass.