Alice Cheng was a pioneer, starting her clothing label A. Cheng and opening a shop in New York's East Village in 2002. Lucky for us, she's also a skilled ceramicist with an eye for what people want. Loose, expressive, fun, and oh so easy-to-love, Alice's creations like whimsical fruit bowls and splashy vases add a special something to any table or shelf that could use a little perking up.
With a unique texture, glossy glaze and rustic vertical lines, this stoneware vase is sure to impress.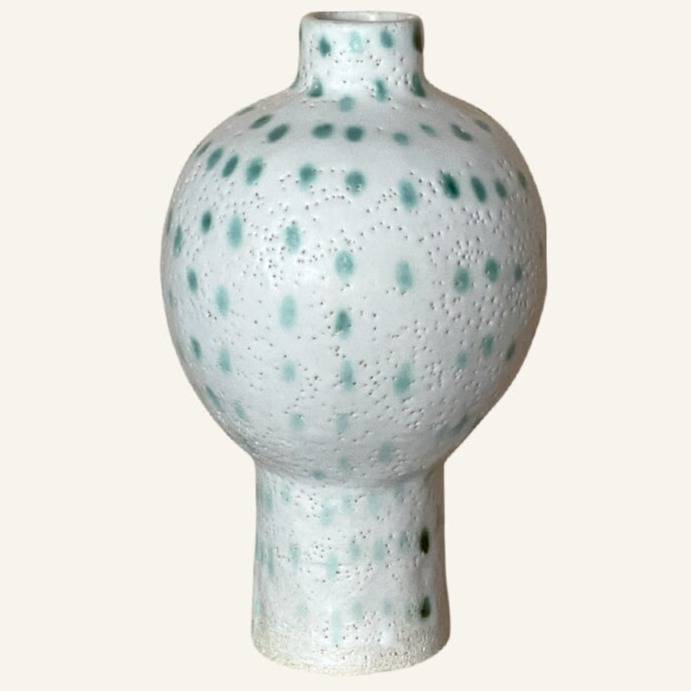 FOOTED DOTTED VASE
Dotted and one of a kind.
LILAC DOT VASE

White stoneware hand built vase with purply matet glaze.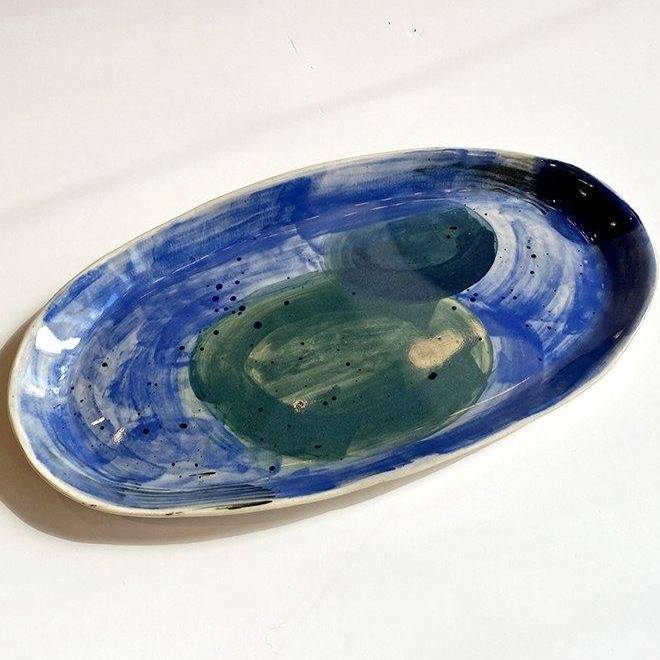 OCEAN PLATE
Evoking the complex shifts and shades of the ocean, this stoneware plate is hand-Painted with circular strokes of deep blues, rich greens and yellow accents. Great for Serving food, the plate also makes a perfect display tray for trinkets, shells and sea glass.