Not your lucite of yesteryear, this here's the good stuff. Alexandra Von Furstenberg spent years as creative director at her ex-mother-in-law's fashion house (yes, Diane) and she's applied plenty of that forever sexy, '70s vibe in her eponymous line of stunning acrylic home goods. Heavy, luxurious, bold, and dare we say...a design neutral?
Heavy enough to use as a weapon in a pinch and gorgeous enough to make even your craziest clutter or granny candies look amazing, this bowl is a statement maker in any color. Go with a fluoro for maximum impact.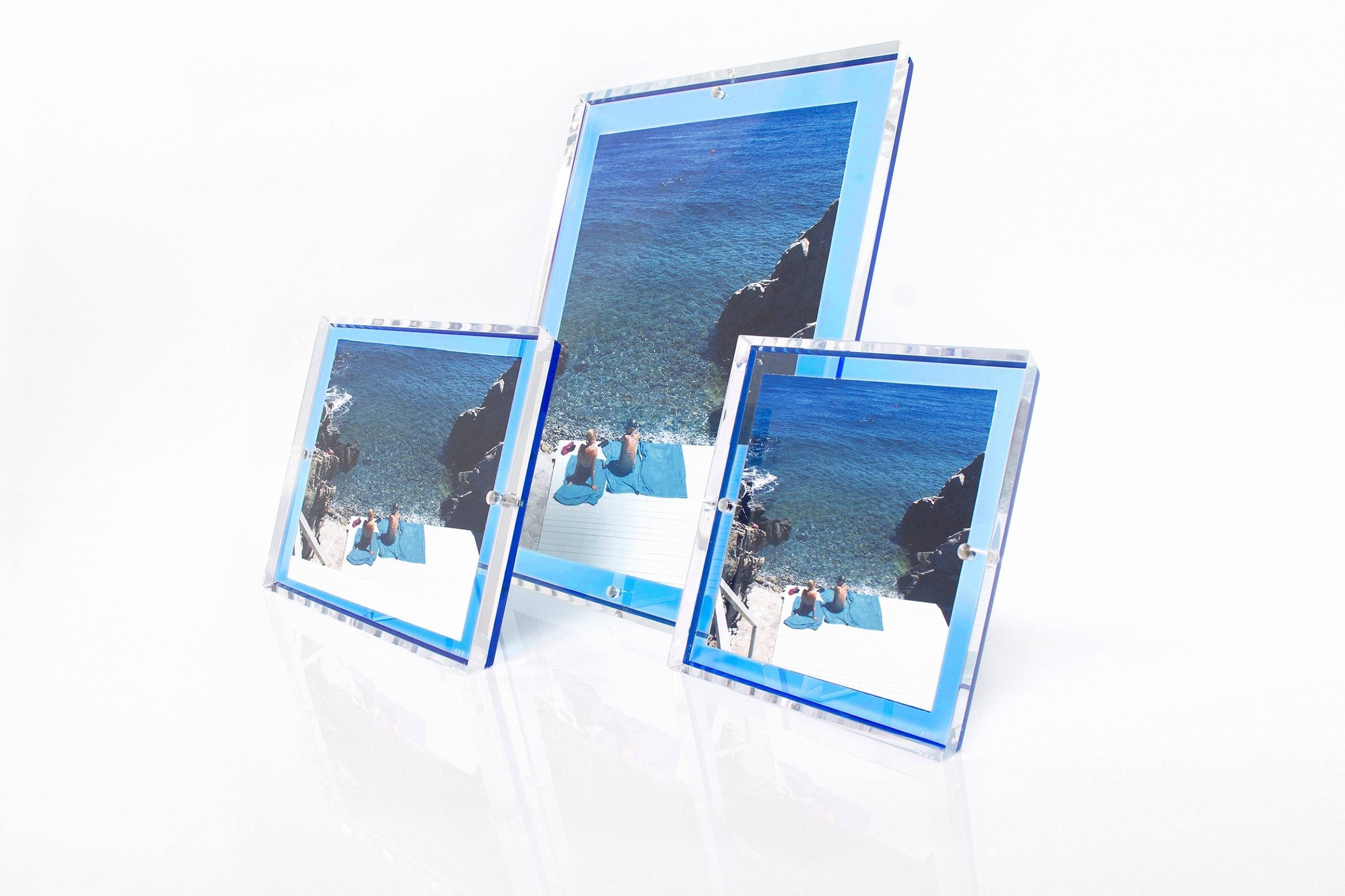 SNAP FRAME IN LAGOON
These unique and fun picture frames are available in 3 sizes, and can be turned to display horizontal landscape or vertical portrait photos.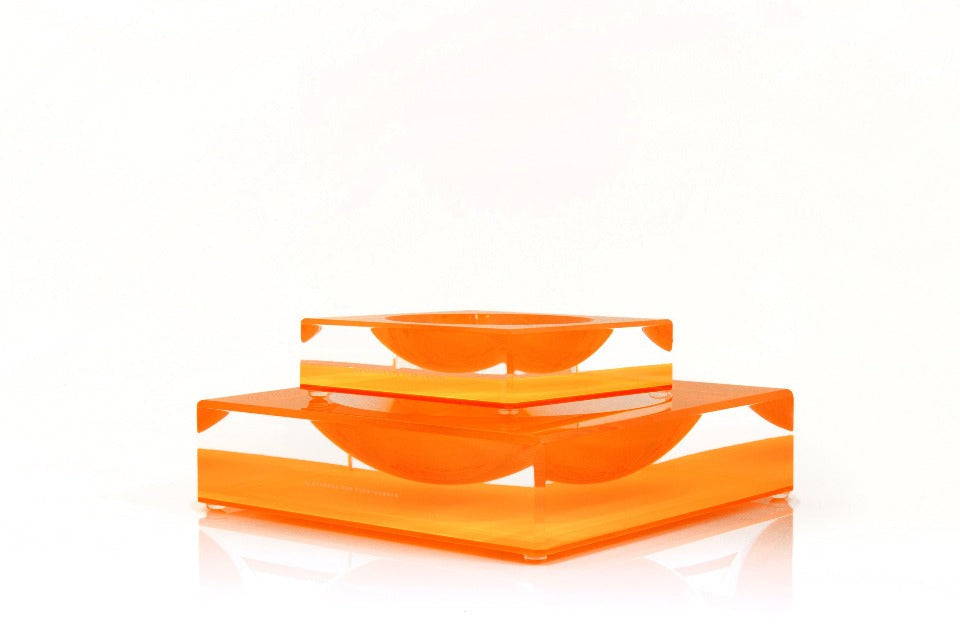 CANDY BOWL IN ORANGE
The hottest accessory to decorate your tabletops.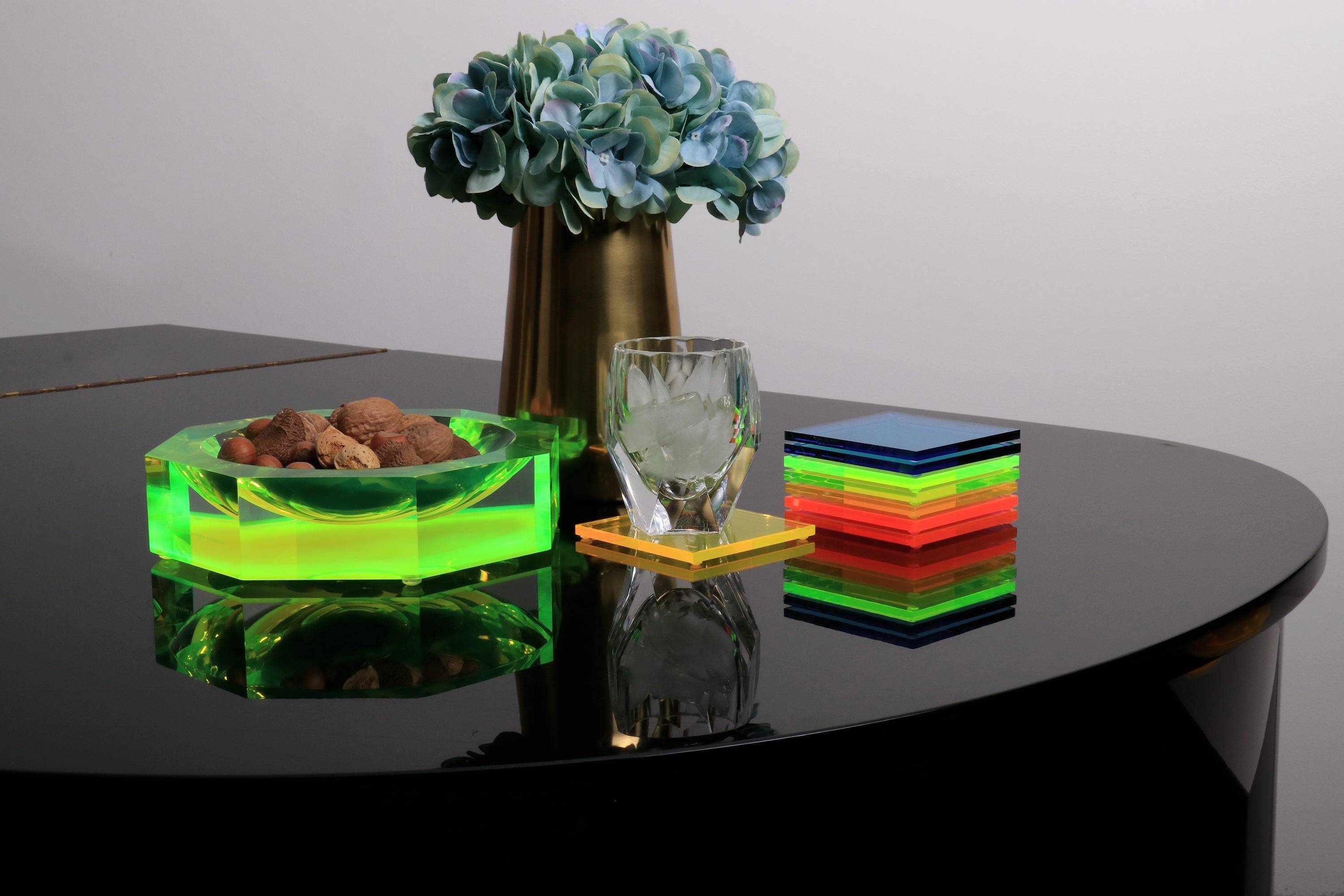 COASTER SET IN MULTI-NEON
The AVF Acrylic Coasters are a fun way to add color to your table.