Quirky, cool, luxurious - name a better trio of brand attributes, we'll wait. Ooh, maybe add Italian?! Alessi has been turning out inimitable, iconic design pieces for the kitchen and home since 1925 and became a true Factory of Design appealing to a consumer's desire for not only function but art and poetry in the 70s when they began collaborating with incredible artists like Sottsass, Castiglioni, Sapper and even Salvador Dali. Alessi continues to push the boundaries of "ethical" - a new simplicity, and "radical" - strongly expressive and decorative forms with its irresistible offerings of mega-charming and beautifully crafted pieces.

Oh, Virgil. We miss you. The artist, DJ, former Vuitton creative director, ambassador for street culture, and enthusiastic lifter-upper who died way too young at the age of 41 in 2021 added his special touch to many things, including this limited-edition, stovetop kettle by Alessi. This boundary-pushing remix flips Michael Graves' iconic Whistling Bird Kettle of 1985, which set a tone for home goods at the time and was an instant best seller. Here, Abloh refashions the original's baby blue handle and maroon bird in royal purple and adds a figurative homage to basketball and its rich, cultural symbolism with a Jordan-esque whistle. Both art piece and functional kitchen tool, its inimitable Memphis shape remains. A slam dunk to treasure.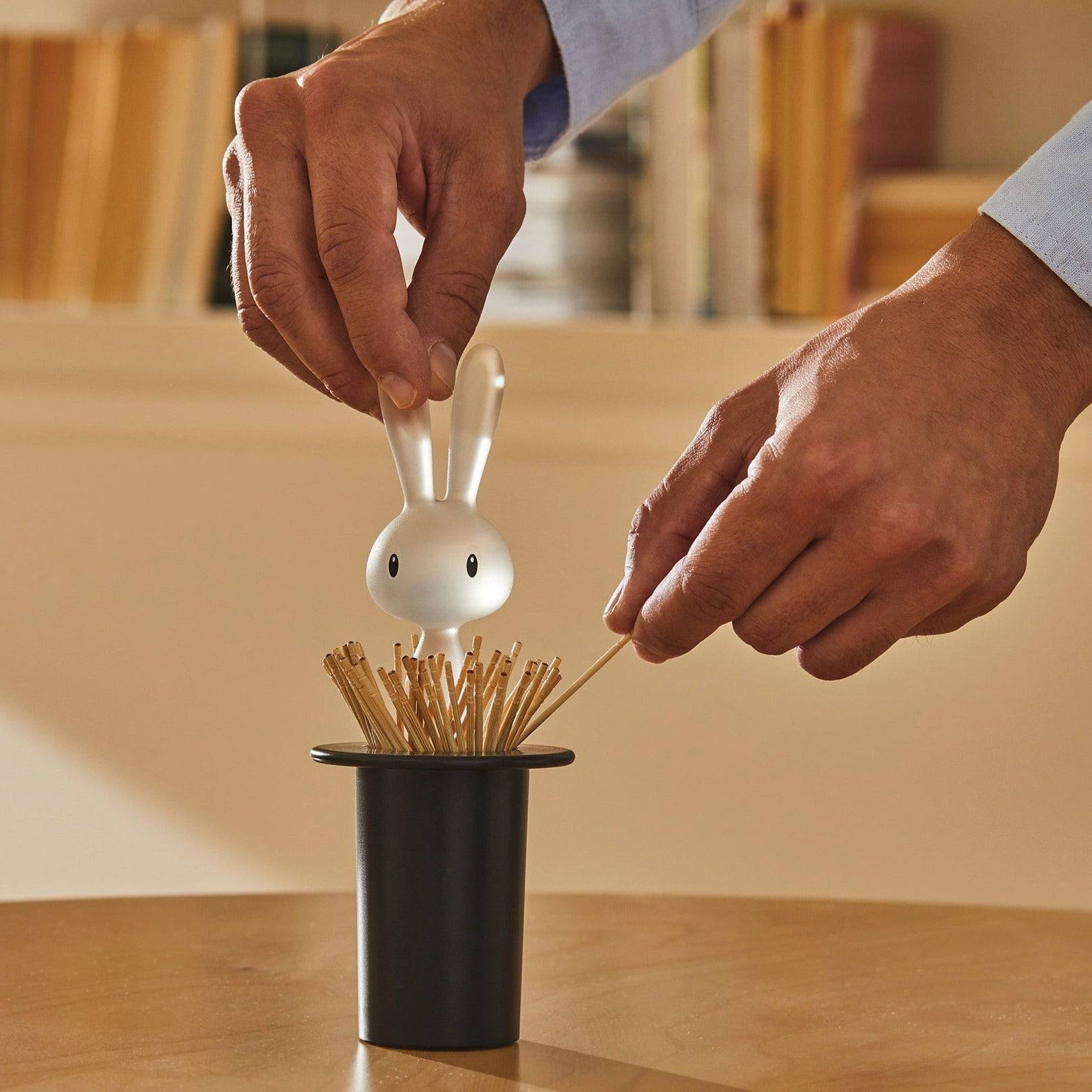 MAGIC BUNNY TOOTHPICK HOLDER
Hey hey, it's magic.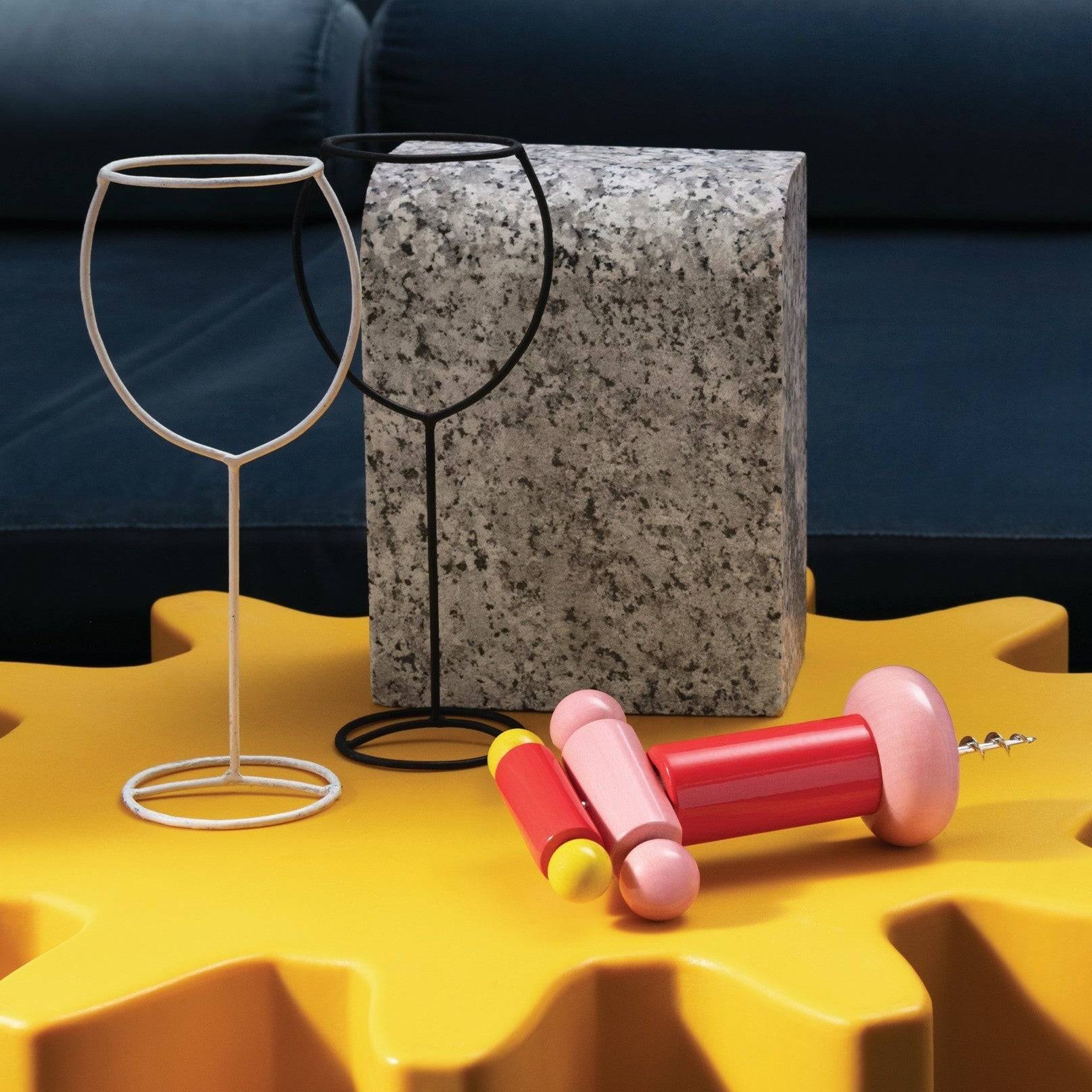 ES17 CORKSCRE
Your favorite wines deserve a corkscrew as pretty as this one.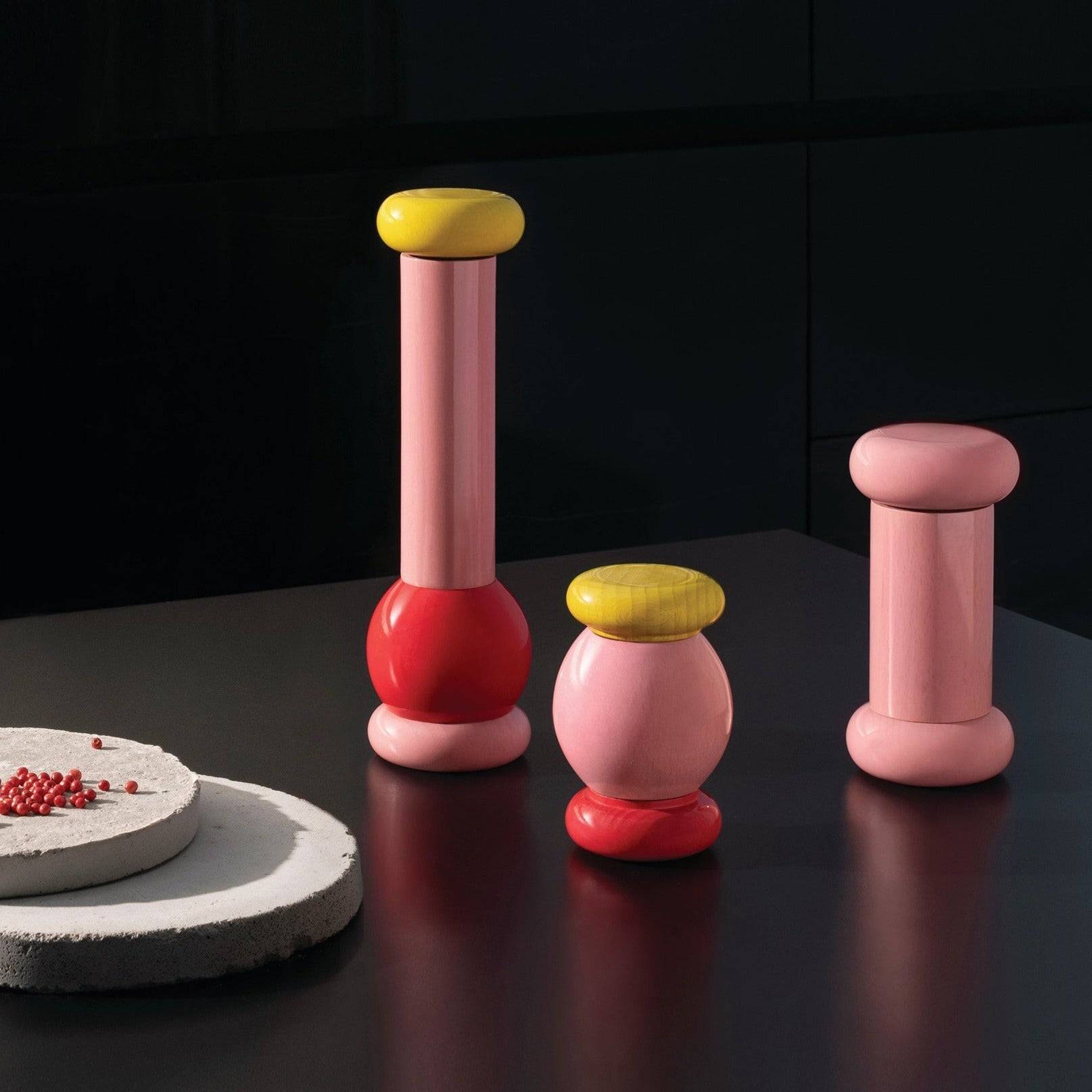 ES18 SALT GRINDER
Oh, Sottsass how do we love you?