Special pieces, grails, one-offs, collabs, dream projects and always something different. Afternoon Light exclusives are projects that we embark on with our every-growing network of friends who make really cool stuff. Just for us, just for you. Get 'em while you can!
The Ghetto Gastro x USM Black Power Kitchen Cart is a celebration of design ingenuity, and new ideas that honor the past, present and future. It is naturally at home in the kitchen as an extension of your counter and storage space for knives, oils, Cutting Boards and tools. Roll it into the living room where it makes a handsome DJ booth, bar cart, accent table or place to hide gaming systems, remotes and magazines. Position it in an entry foyer as a stylish catchall; the possibilities are endless.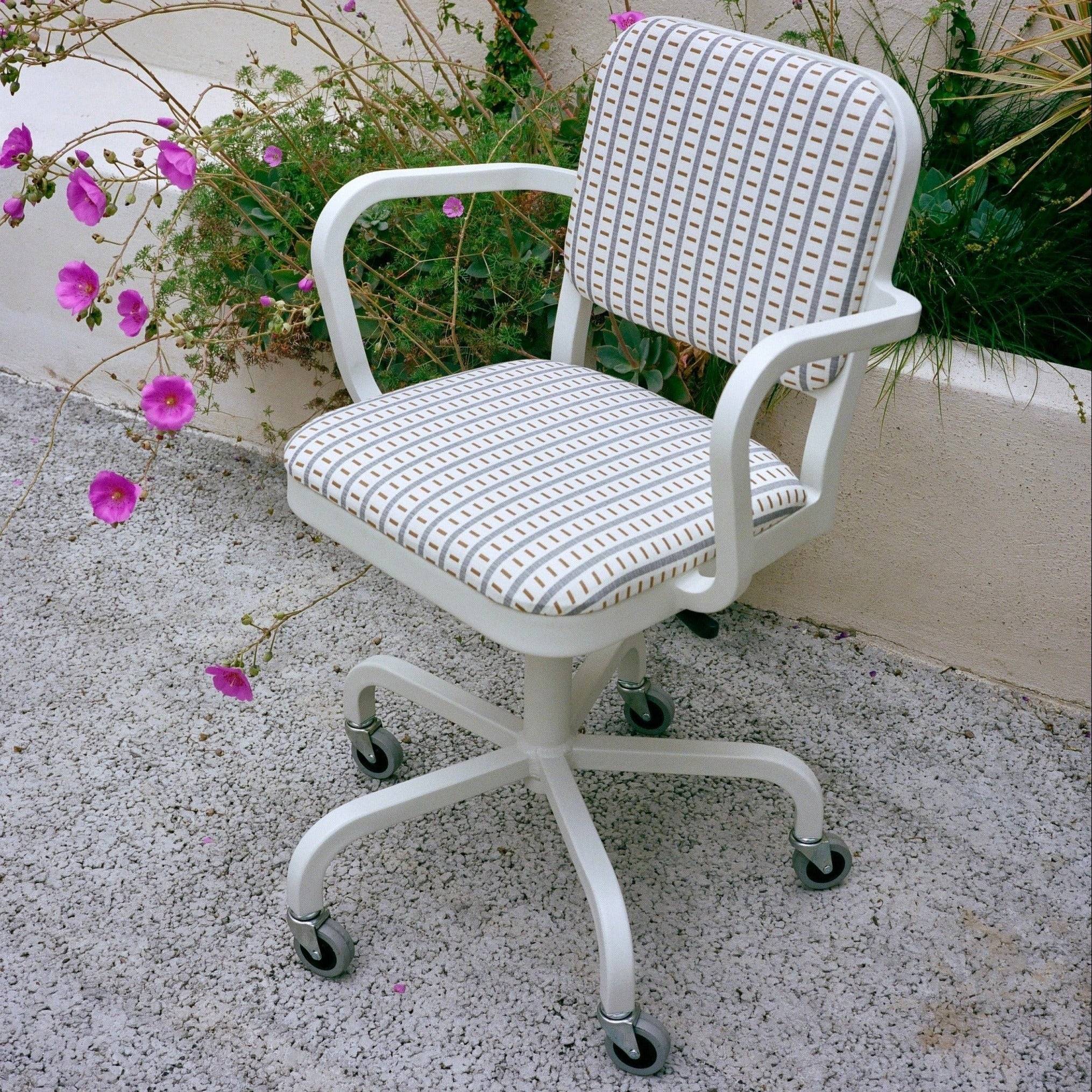 ECLUSIVE VANILLA NAVY OFFICER SWIVEL CHAIR
Vanilla, anything but boring. Perfect for the most elegant work from home situation, our exclusive Navy Officer Swivel Armchair by Emeco has been powder coated in a soft white.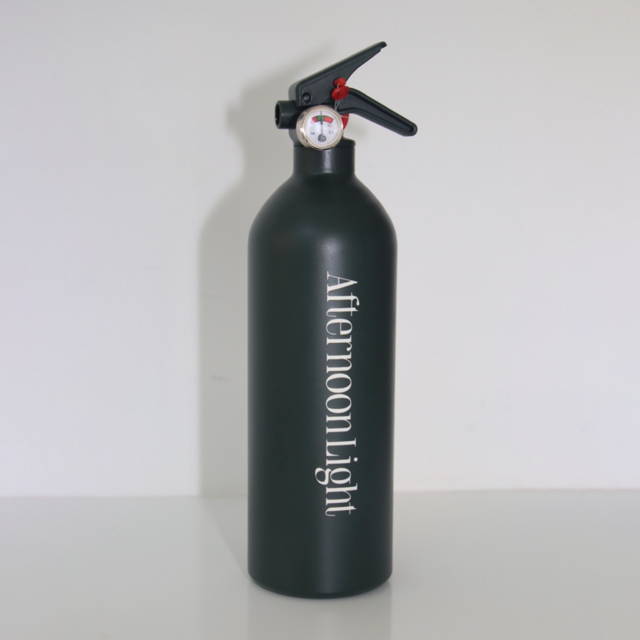 EXCLUSIVE FIRE EXTINGUISHER BY FARA
When things get out of hand and literally go up in flames.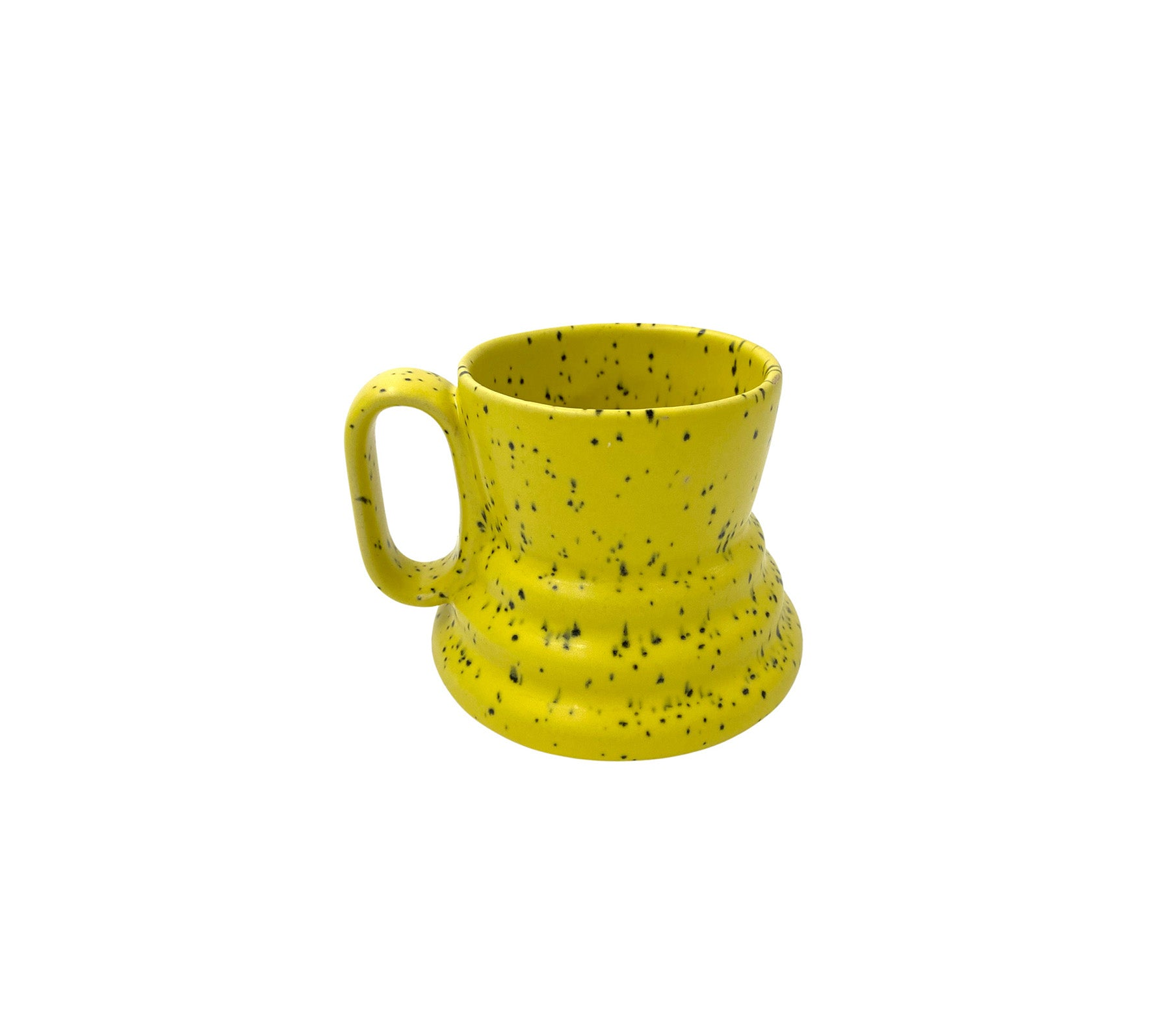 EXCLUSIVE OVERSIZED MUG BY BKLYN CLAY
Call her mellow yellow, but that definitely won't be your vibe after all that caffeine intake.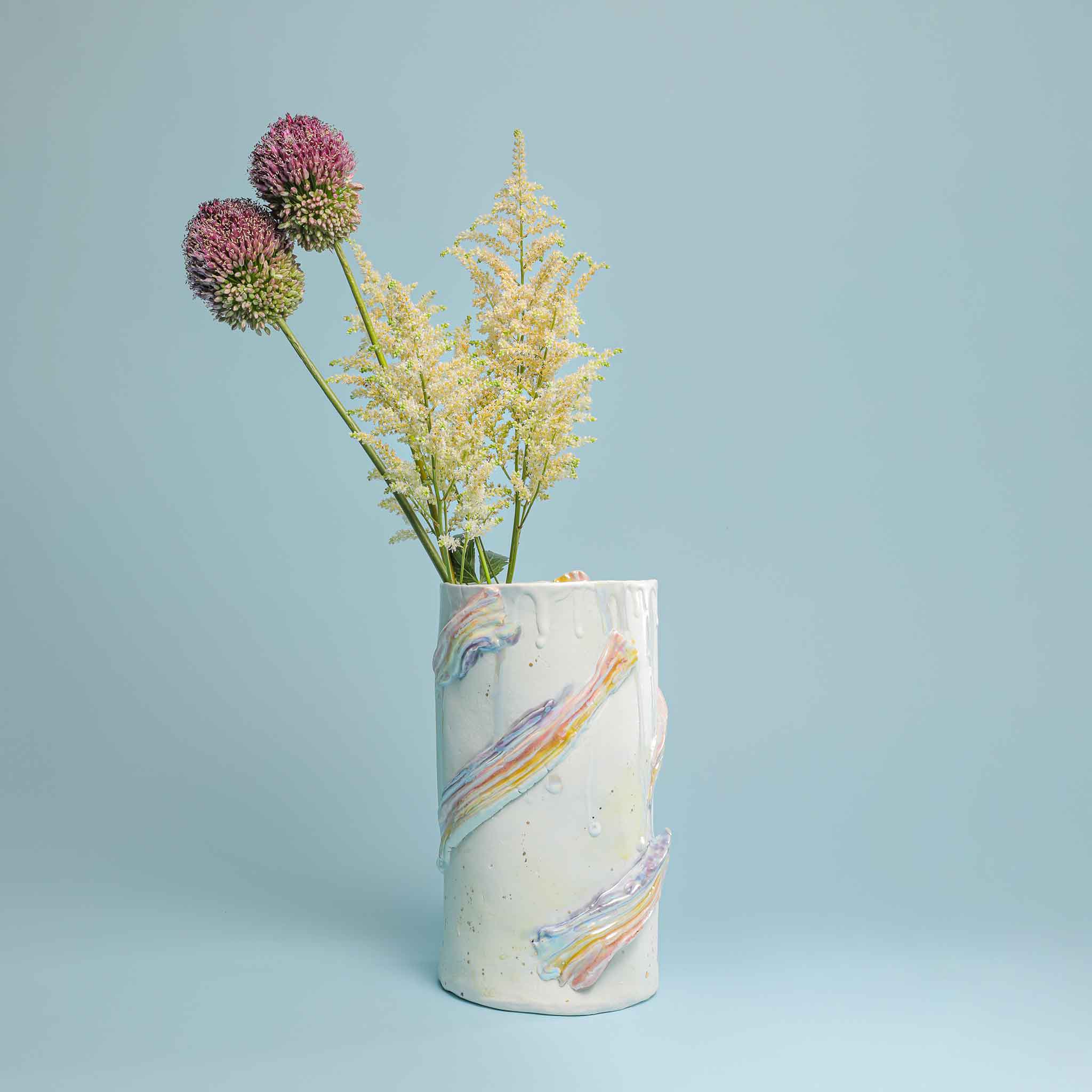 VASE BY MINH SINGER
Based in NYC, Minh Singer created this exquisite, well-proportioned vase with her signature rainbows and opalescence to be a ready vessel for any bouquet.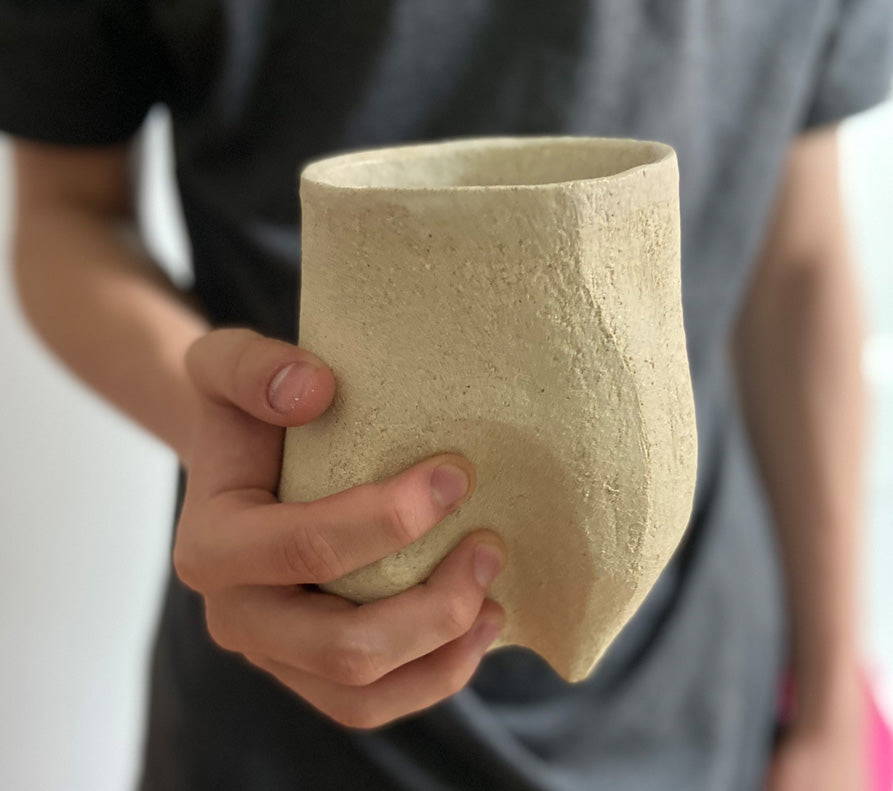 OVERSIZED MUG BY LOST QUARRY
A sculptural good morning to you!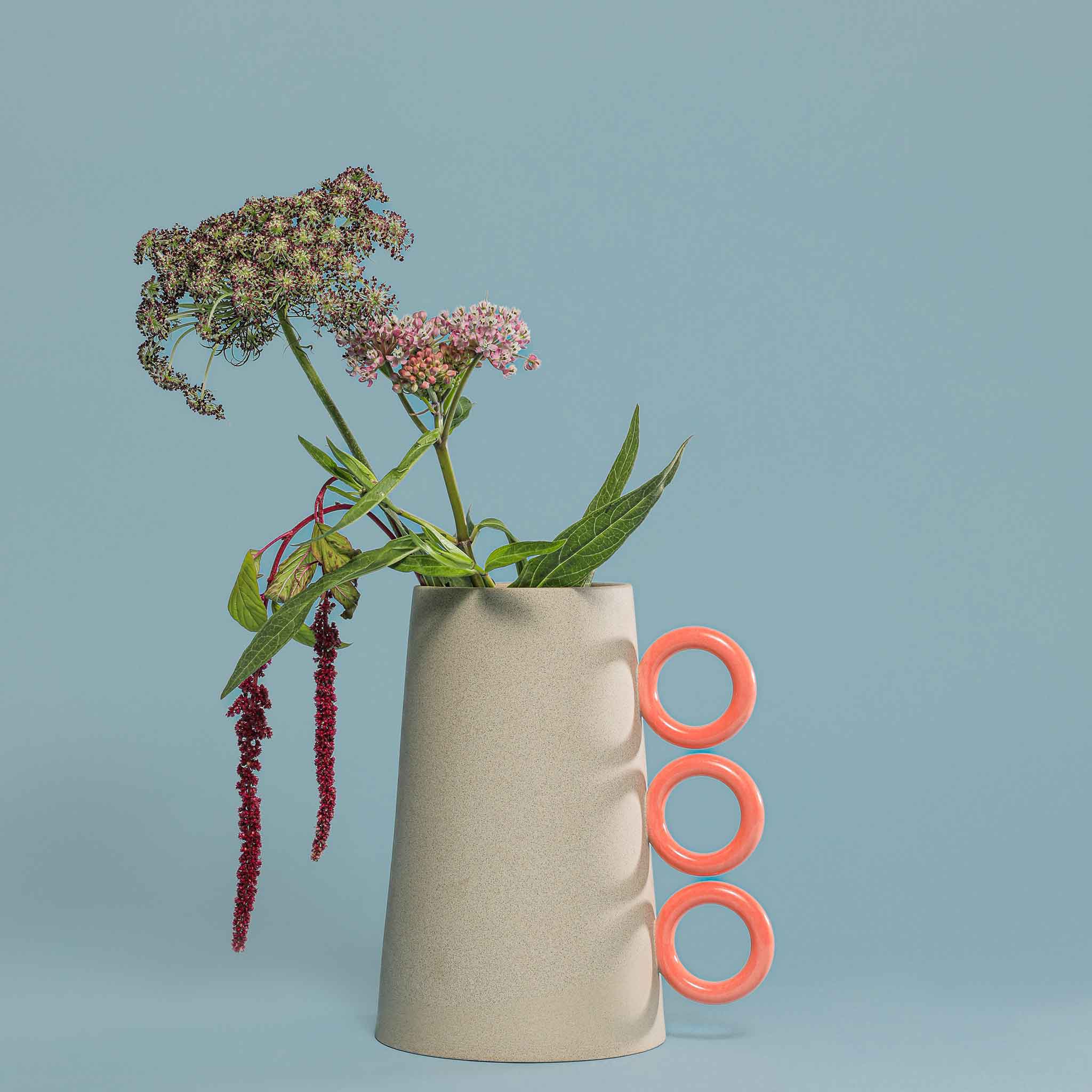 VASE BY BASE CERAMICS
Based in Brooklyn, Catalina Parra aka Base Ceramics explores color and form in each of her pieces. This conical statement vase with glossy coral handles is perfectly sized for an easy group of flowers from your corner spot.