We love our bubbly water, but not so much those gross plastic bottle and cumbersome cans. Enter Aarke who have made our design-minded appliance dreams come true. Elevate your countertops with Aarke's range of products meant to be as beautiful as they are functional and of course, hydrate, hydrate, hydrate!
Bubbly water forever! We're not going to mention the other brands, because...they're too ugly. The Aarke Carbonator Pro is the only way to go; it does a stellar job of adding fizz to your agua and pop to your kitchen counter.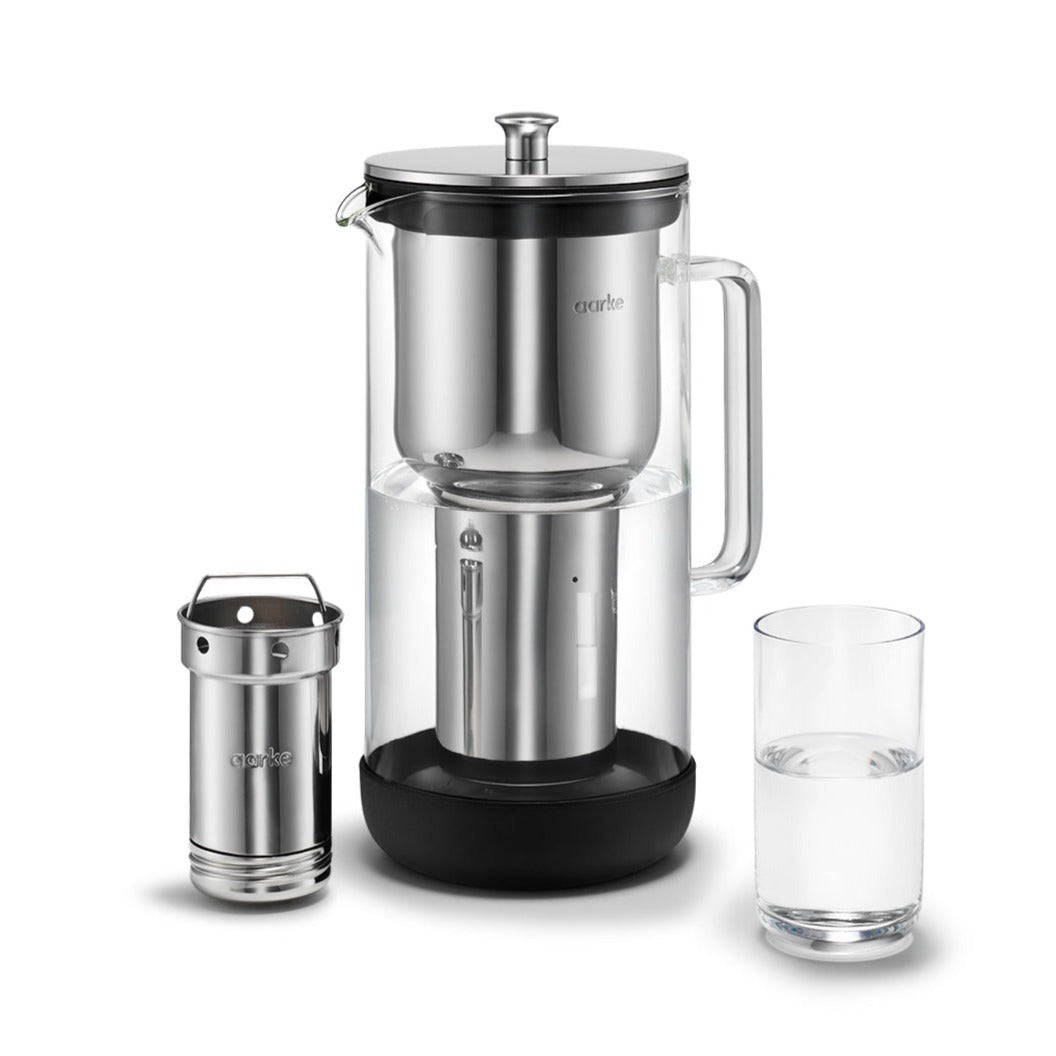 PURIFIER GLASS WATER PITCHER FILTER
Treat yourself to a true kitchen upgrade with this sleek water filter that greatly improves your daily hydration experience. The Purifier features a glass carafe with detachable silicone base, a stainless steel ReFilter System with cartridge & hopper and Pure filter granules.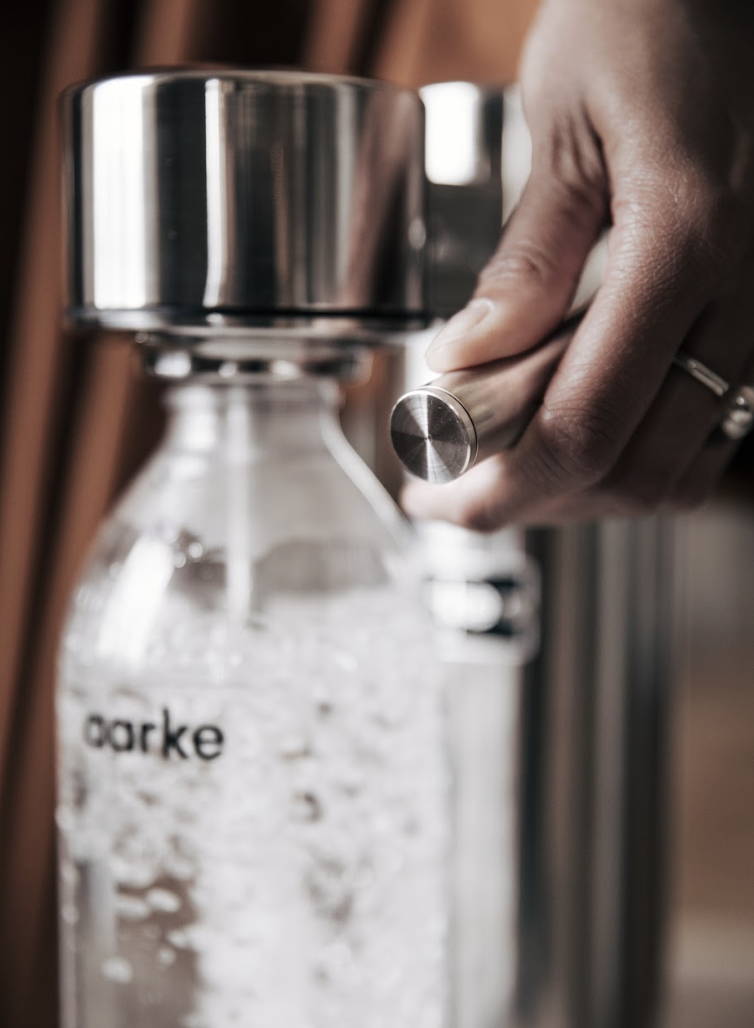 CARBONATOR III- STAINLESS STEEL
Stainless steel finish. BPA-free PET water bottle and stainless steel drip tray included. Cordless and electricity-free.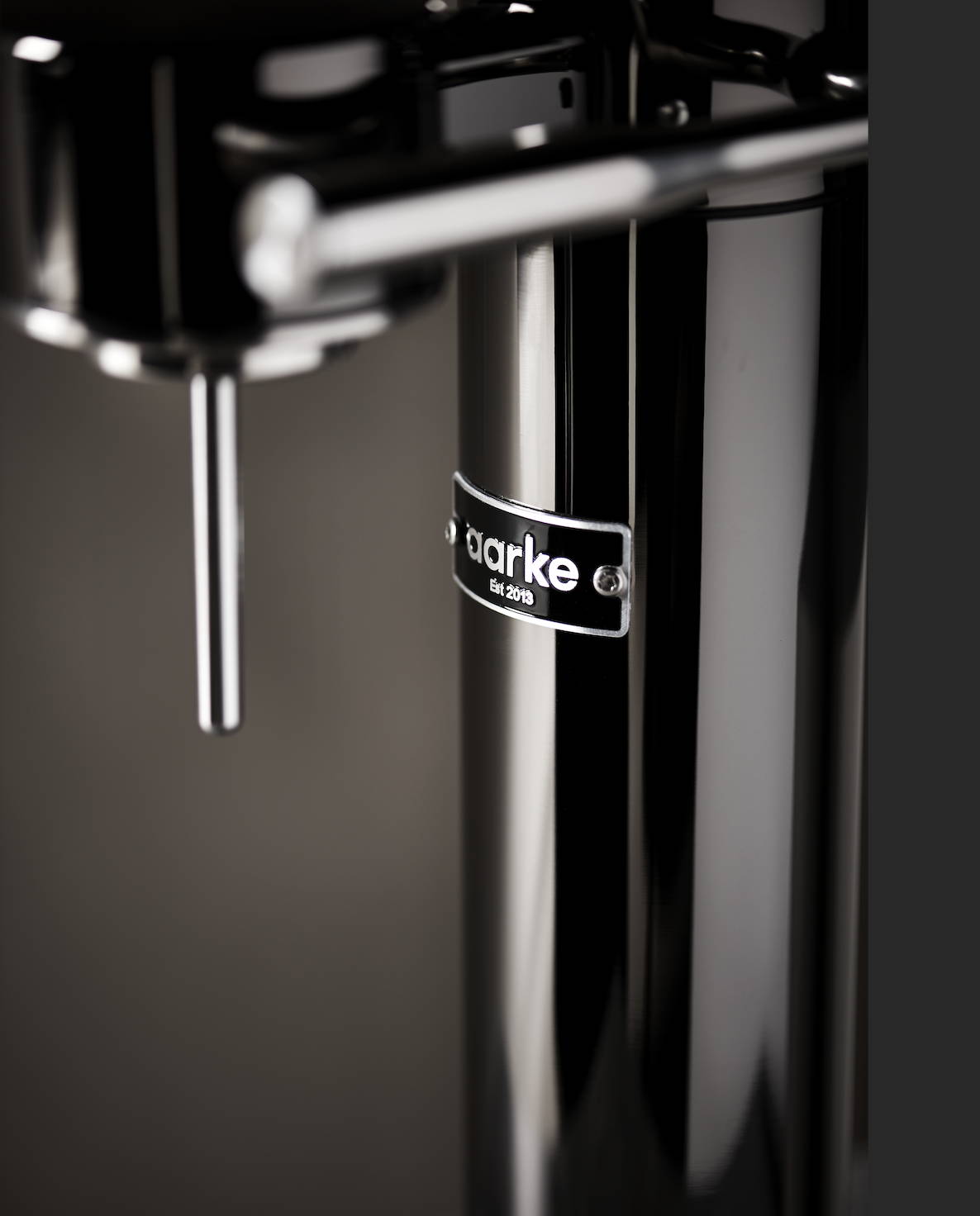 CARBONATOR III- BLACK CHROME Compatible with CO2 cylinders from Aarke, Sodastream (except for Sodastream Quick Connect), AGA, Linde, and many others.