THE AFTERNOON QUESTIONNAIRE
www.goldie-home.com / @goldiehomenyc
We love a career pivot (especially by a high-powered NYC mom), and that's just what Goldie Home founder Sara Roberts did in the height of the pandemic when she realized that making art and family dinners truly fed her soul. Couple talent, passion and a good idea with over 20 years of experience working for the world's largest fashion media brands, and you've got yourself one great-looking brand. All of Goldie Home's textile pieces are made in Portugal and feature Sara's artwork. We think they look great on any table, from causal to more formal, and can easily be mixed with any gems from your napkin, tablecloth, and runner stash. It's all in the mix.
Sara tackled our Afternoon Questionnaire; get to know her.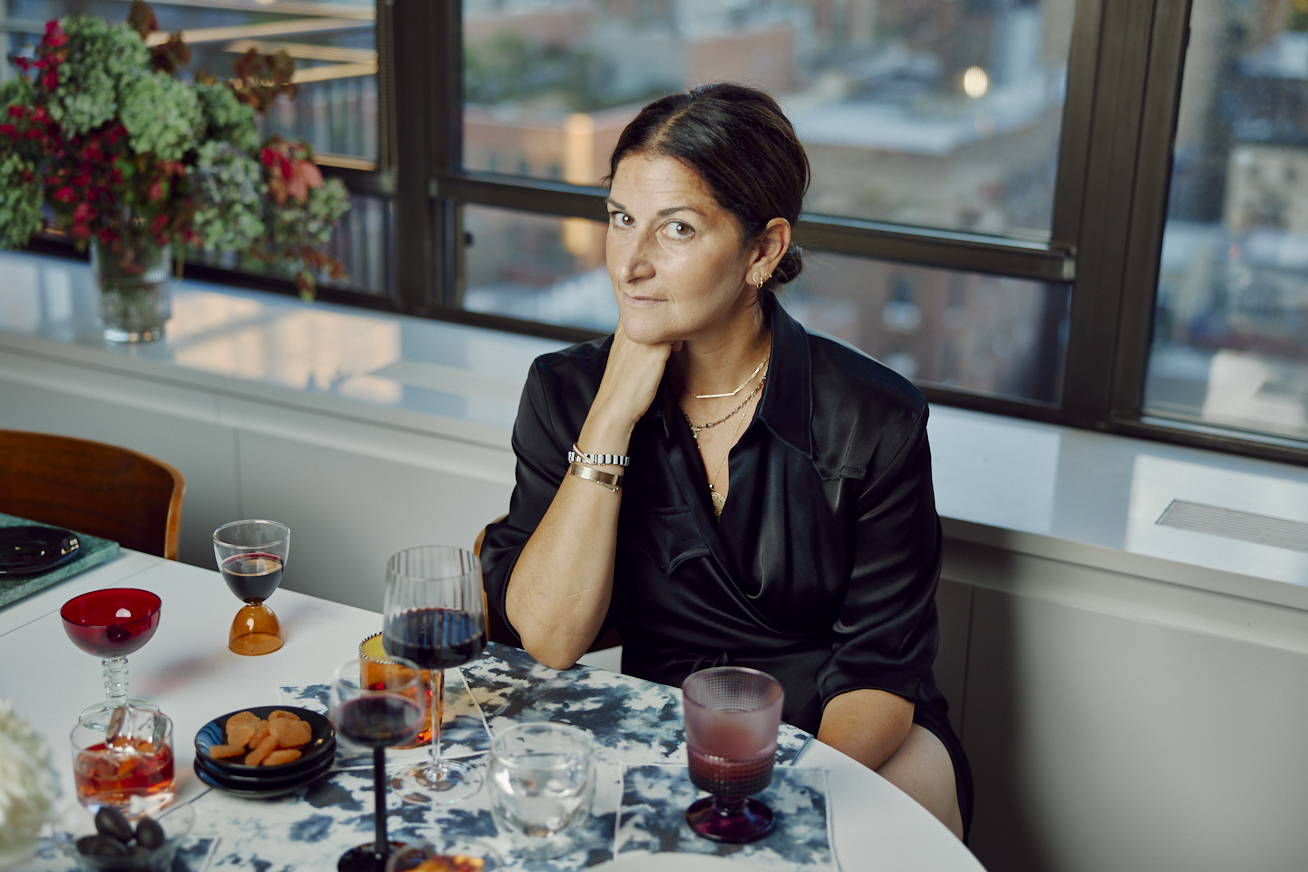 1. Where did you grow up?
In a town called Katonah in Westchester - about an hour north of NYC.
2. What are your big three astrological signs (sun/moon/rising)?
I only know that I am an Aquarius and I fit the description so well. 
3. When you were a kid, what did you want to be when you grew up?
I wavered between creative and helping people - so on any given day If someone asked me, I would probably say an actress, a civil rights lawyer, or a magazine editor. 
4. What do you consider your greatest achievement?
First and foremost, becoming a mother. But I am also proud of launching Goldie Home and I am excited to see how I can grow the brand and how it evolves. Additionally, I ran the NYC marathon about 5 years ago and that felt like an amazing achievement at the time. 
5. What is your most treasured possession?
This is a hard one. ….If my kids can be considered a possession, I would say my son and my daughter. If it's more about an object per se, then I would say our apartment on the Upper West Side. I love having people over, gathering around the kitchen island, the dining table, or just cozying up on the couch. And just in the room next door, I carved out a little office/studio for myself which I treasure.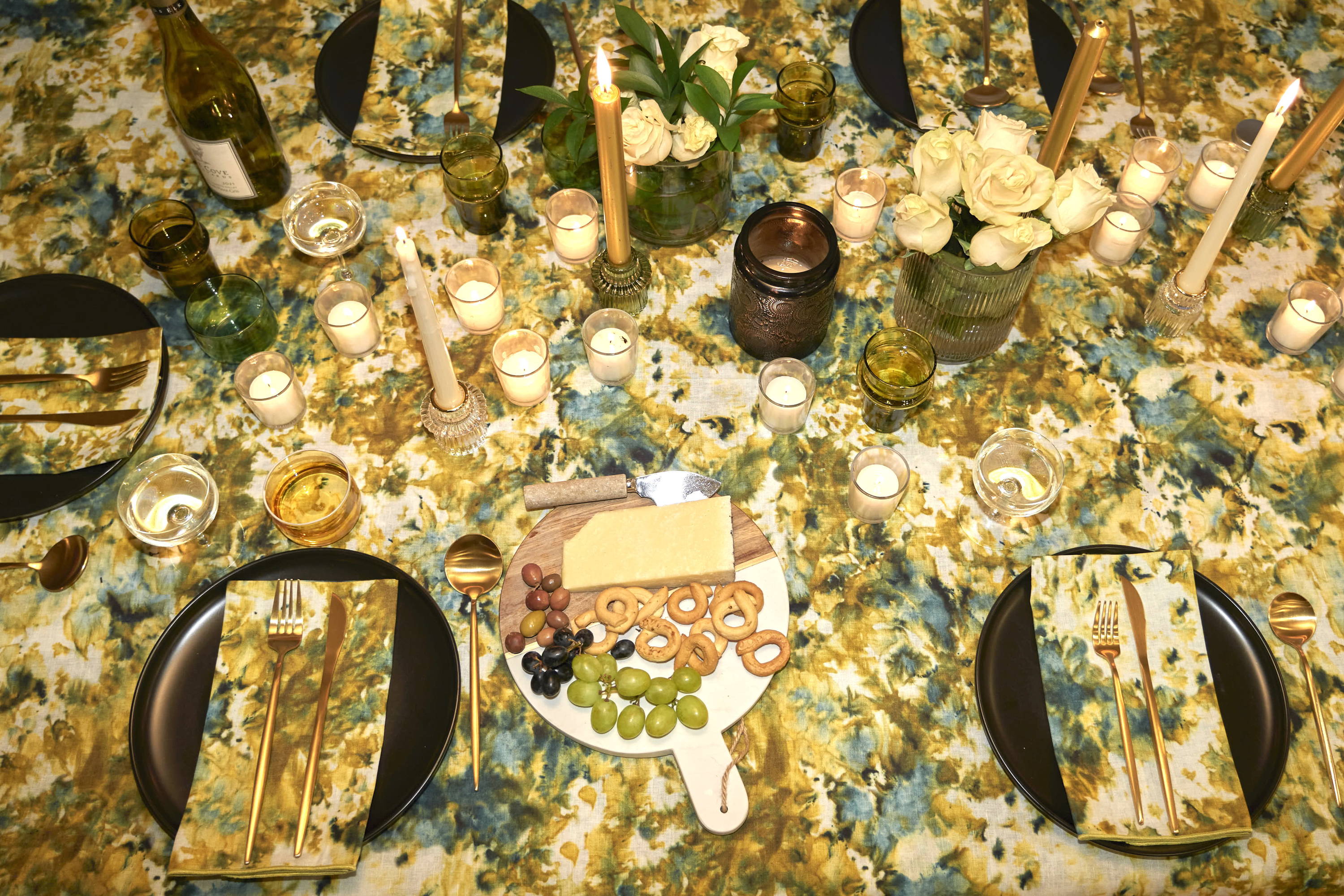 6. What is your greatest extravagance?
Traveling. I don't get to do it very often but when I do, it feels, and is so luxurious. 
7. Who are your favorite writers and/or artists?
When it comes to artists, there are so many. I am taking an abstract painting class right now so I am currently super into painters. To name a few, I would say Helen Frankenthaler, Willelm De Kooning, Claire Devernaud, Claire Oswalt. Madeleine Donahue, Jorge Galindo, Salman Toor and so many more… 
8. Favorite online source of inspiration?
It sounds a bit lame but I discover so many new artists, designers and new creative overall on Instagram. When you really narrow down those you follow to those which are of interest to you, your feed becomes such a great source of inspiration. 
9. Favorite offline source of inspiration?
Living in New York City.
10. If you could travel anywhere in the world right now, where would it be?
I am dying to go to Marrakech. I also really want to explore South America (Colombia, Argentina, Brazi) and Croatia. So many places!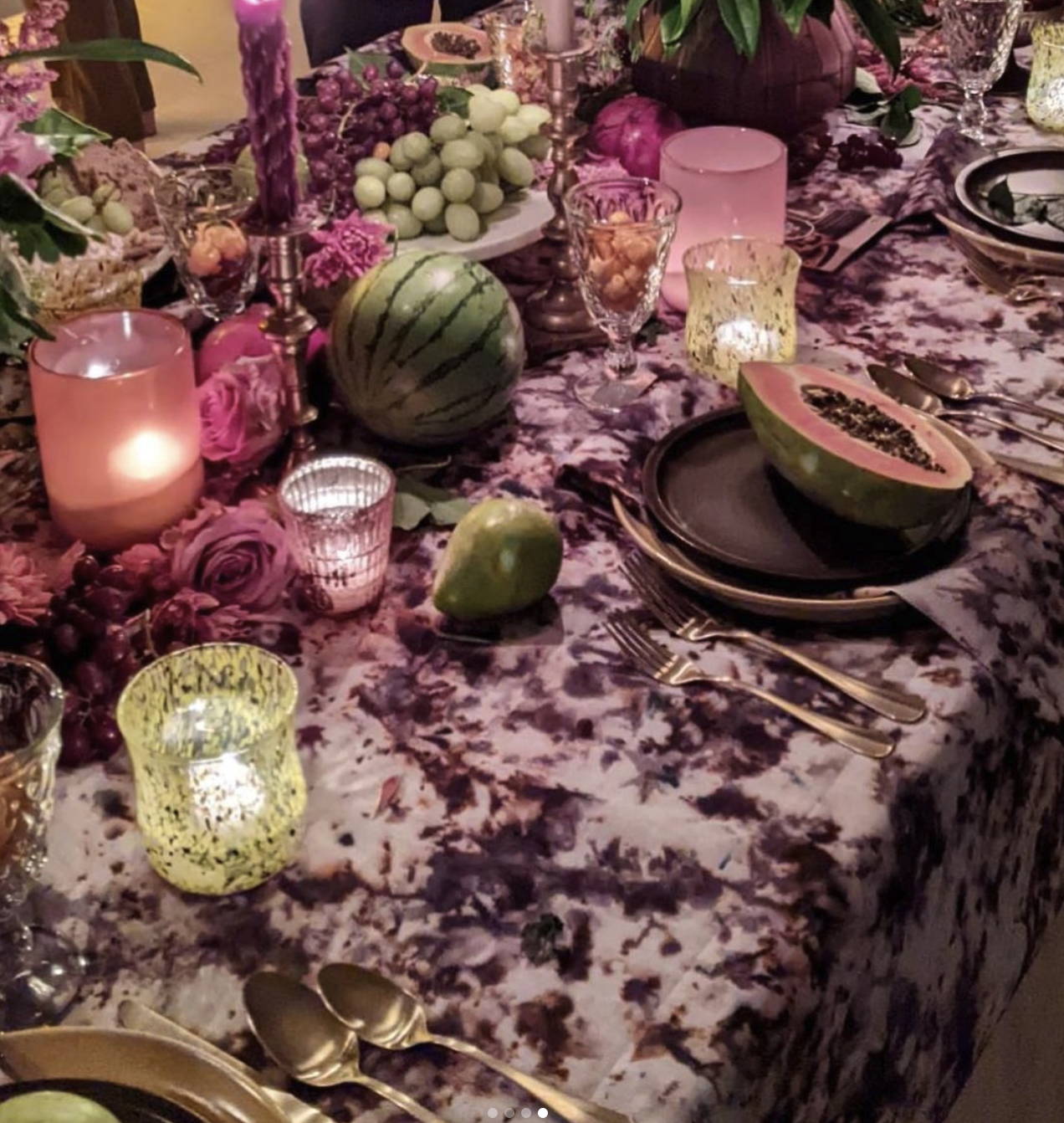 11. Which words or phrases do you most overuse?
"I can't!" or "That's so you". I also find myself saying "...Negative Space" or "....Activate the Space" from time to time. Sounds strange writing it down but trust me, it makes sense at the time or at least I think it does. 
12. What is your idea of perfect happiness?
Sitting at the table with either my family or close friends, enjoying delicious food, drinks, and just good conversation. It makes me so content and so fulfilled especially when the night lingers for a while. I am also incredibly happy when I get lost in making art - it doesn't happen often but those times when you are painting and you are so in a zone, it's such a great feeling. Lastly, when I go for a really great run, I am so happy. 
13. Which talent would you most like to have?
Ahhh - I would love to sing! But sadly, I have the worst voice and cannot carry a tune. 
14. Last good film or TV show you watched?
I just watched season one of Slow Horses and loved it. I am also in the middle of Bad Sisters which is great. I am overdue for a really good movie. 
15. Last three songs or albums you listened to?
Album: Midnights by Taylor Swift and Graceland by Paul Simon. Songs: "This Train is Bound for Glory" by Ani Difranco, "Dancing On My Own" by Robyn, "Fast Car" by Tracy Chapman. 
16. What's your comfort meal?
Spaghetti bolognese made by my husband. 
17. If you were to die and be reincarnated as a household object, what would it be?
A great couch. 
18. If you could have any architect, dead or alive, design a house for you, who would it be?
This is so hard to choose but maybe Luis Barragan, I love his use of color.
19. Do you have an overarching design philosophy?
Always color, always some black and white. Interesting shapes and the design has to speak to you in some way - be it by color, material or compelling detail. 
20. Morning light, afternoon light or moonlight?
Definitely Afternoon Light.