TAKE FIVE WITH
VIRGINIA THORNTON
An afternoon check-in with some of our friends - to see what they love and why.
Definition of a sweetheart Virginia "Ginny" Thornton radiates calm, kind energy. When she's not taking care of her adorable toddler, she's giving back through her cool wellness spa and empowering, tennis-focused, non-profit for girls. She's also the better half to your rapper's favorite rapper, Pusha T, who she's been holding down for fifteen years. With her impeccable, edgy but classic sense of style, and a keen eye for great design, her picks from Afternoon Light are giving total laid-back luxury.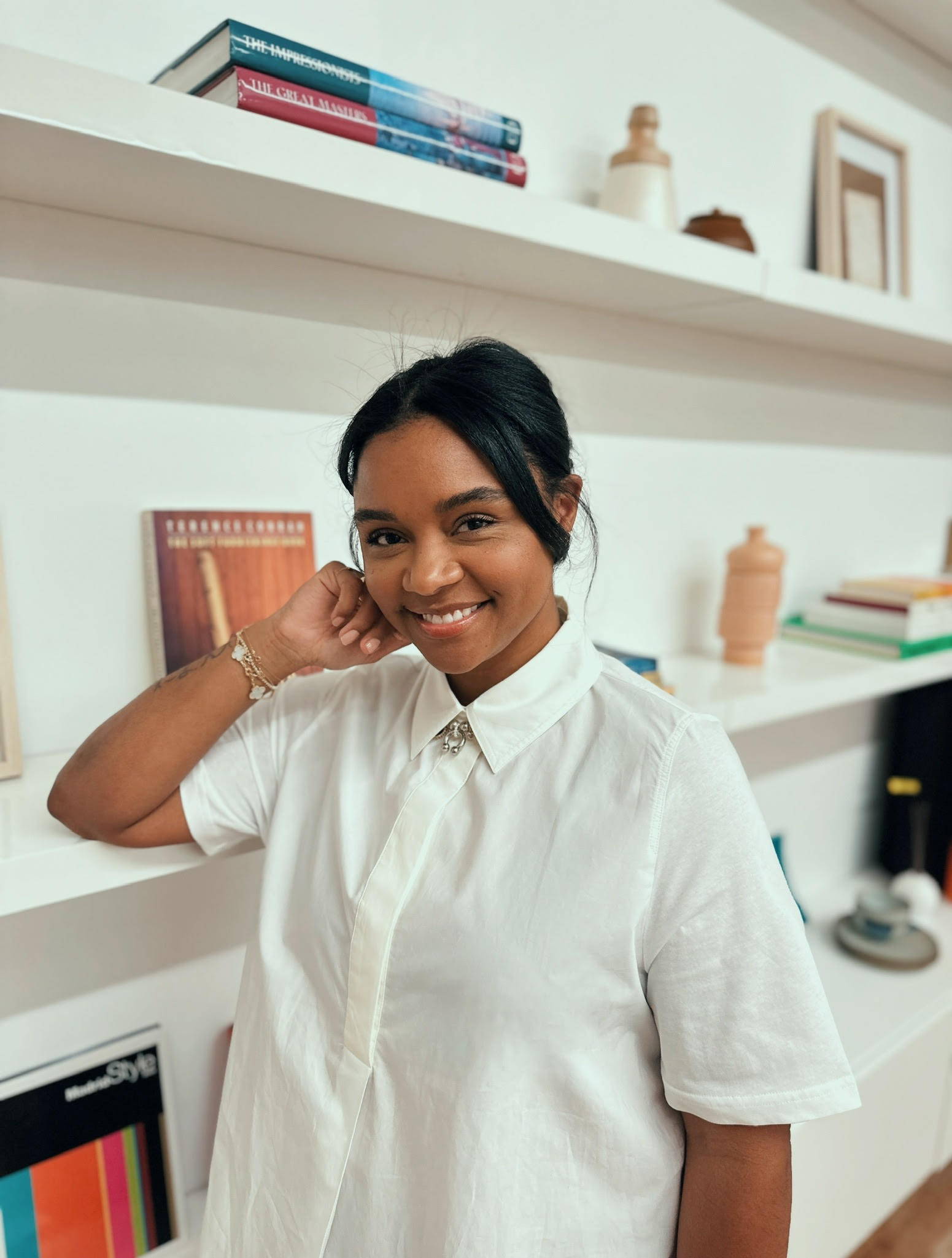 Location: Norfolk, Virginia
Favorite Room: The Kitchen! I love to eat and gather with family and friends and my kitchen is the perfect spot for that.
Best Afternoon: Me and my two year old son Nigel love a lot of the same things…plants, animals, basically anything related to nature! We like to raise butterflies and it's butterfly season, so I love looking for butterfly eggs with him after school and checking in on our garden!