TIPS FOR THE TABLE
PLUS OUR EXCLUSIVE BUNDLE

What's better than eating? Eating with friends! Sure the days of dining al fresco as the sun sets close to 8pm may be fading, and the weather's getting colder for some of us, but that just means a new season of entertaining (aka eating with friends) is upon us. Thanksgiving here we come! So put on your elegant, cold-weather togs and take some friendly advice for setting a perfect table from Tortuga Forma, who know a thing or two about that. The brand recently hosted an intimate event for friends and colleagues to show off its new tabletop collections in action. Here's a look at the table they created, plus tips for getting it done, no matter the season.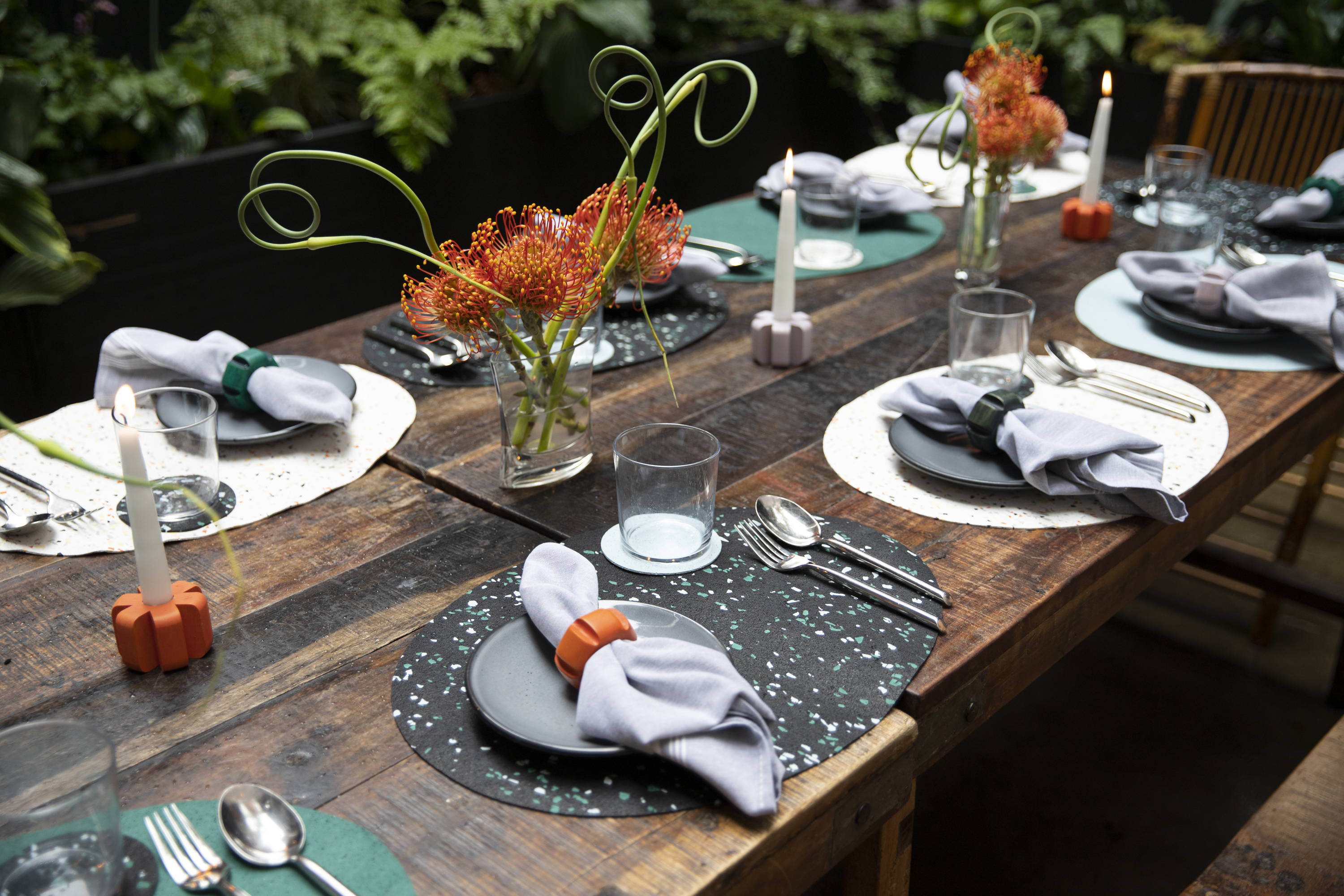 Tip #1: Work with your environment.
Tortuga used cool colors and shades of green to play off the party's garden greenery backdrop. Think complementary but non-matching place settings. Cool and cool.
Tip #2: Make it dynamic.
Add texture and variation to a theme. See how Tortuga used low floral arrangements that spread horizontally, with garlic scapes and proteus flowers? They tied back to the party's Pan Asian menu featuring dishes like Thai larb and Korean gochujang chicken wings (looking delicious on the brand's Versus boards).
 Tip #3: Surprise them.
A pop of color, like orange, can counterbalance and wake up a dominant cool palette. Flame-colored candle holders and napkin rings brought warmth to the table and kept things lively, unexpected, and beautifully interesting. And every good party needs a little of that.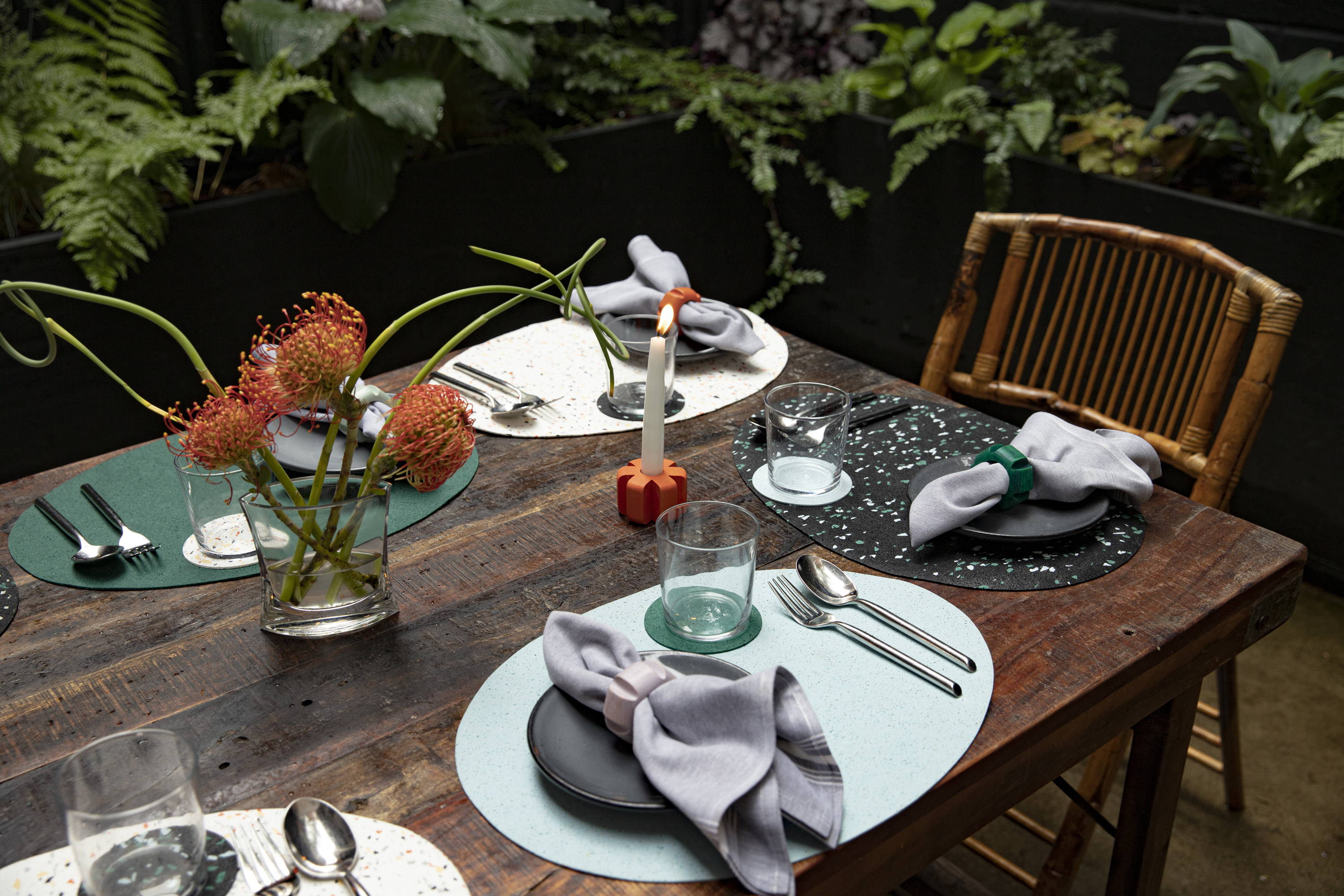 Keep it cool this entertaining season and get the look. We've put together an exclusive product bundle with Tortuga - featuring four placemats and two candleholders at a special price - to make setting the best table a breeze.