Meet the Exclusive Navy Officer Swivel Armchair in Vanilla
According to legend of the indigenous Totonac people of Mexico, who were the first to cultivate vanilla as early as the 1400s, it was the double murder of the fair Princess Tzacopontziza and her layman lover whose blood in the earth gave source to the first Vanilla Orchids. Captured and killed for running away together, it was at the exact site of their beheading that tendrils of a young, fragile green vine began to grow, reaching many feet in a few days. The vine bore green pods that released an intoxicating aroma that perfumed the entire forest.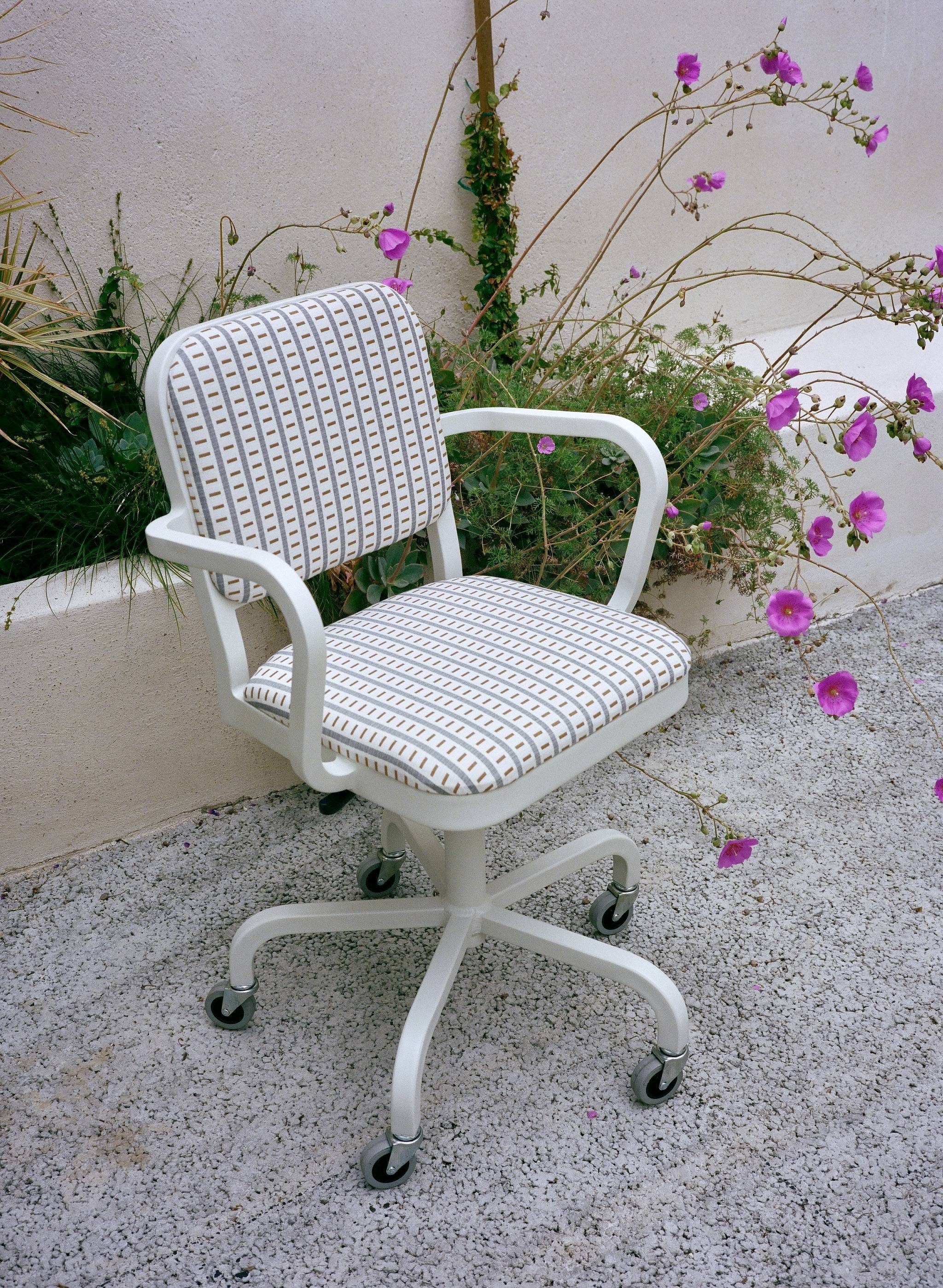 Vanilla gets a bum rap as boring, but in truth it is anything but. The desire for its fragrance and flavor has incited wars, it was once reserved only for royalty, and its orchids are hermaphroditic - able to be pollinated by a single kind of bee, or painstakingly by hand. Vanilla is special, delicate, rare, exotic. And, many suppose, so popular because its flavor most closely mimics that of breast milk.
Our very special Afternoon Light x Emeco Navy Officer's Chair in the Vanilla colorway is also anything but boring. It is a spicy and complex upgrade to an iconic style. The original Navy Chair was designed and built by Emeco in the 1940s for the US Military who tasked the company with making chairs that could withstand intense weather and use. It takes more than ten craftsmen over three days to make each Navy Chair, its composition requiring more than 77 steps. Everything is made and finished by hand, here in the US, by some workers who are third generation at Emeco's factory in Hanover, PA.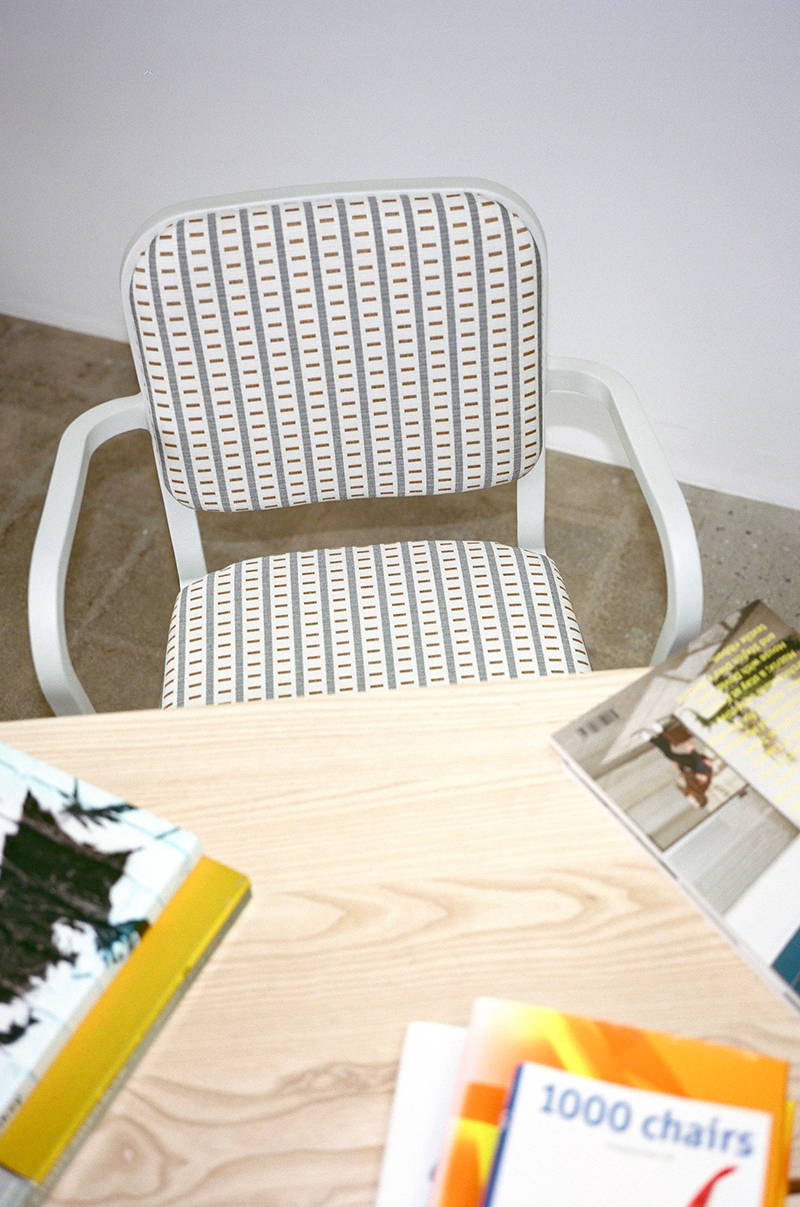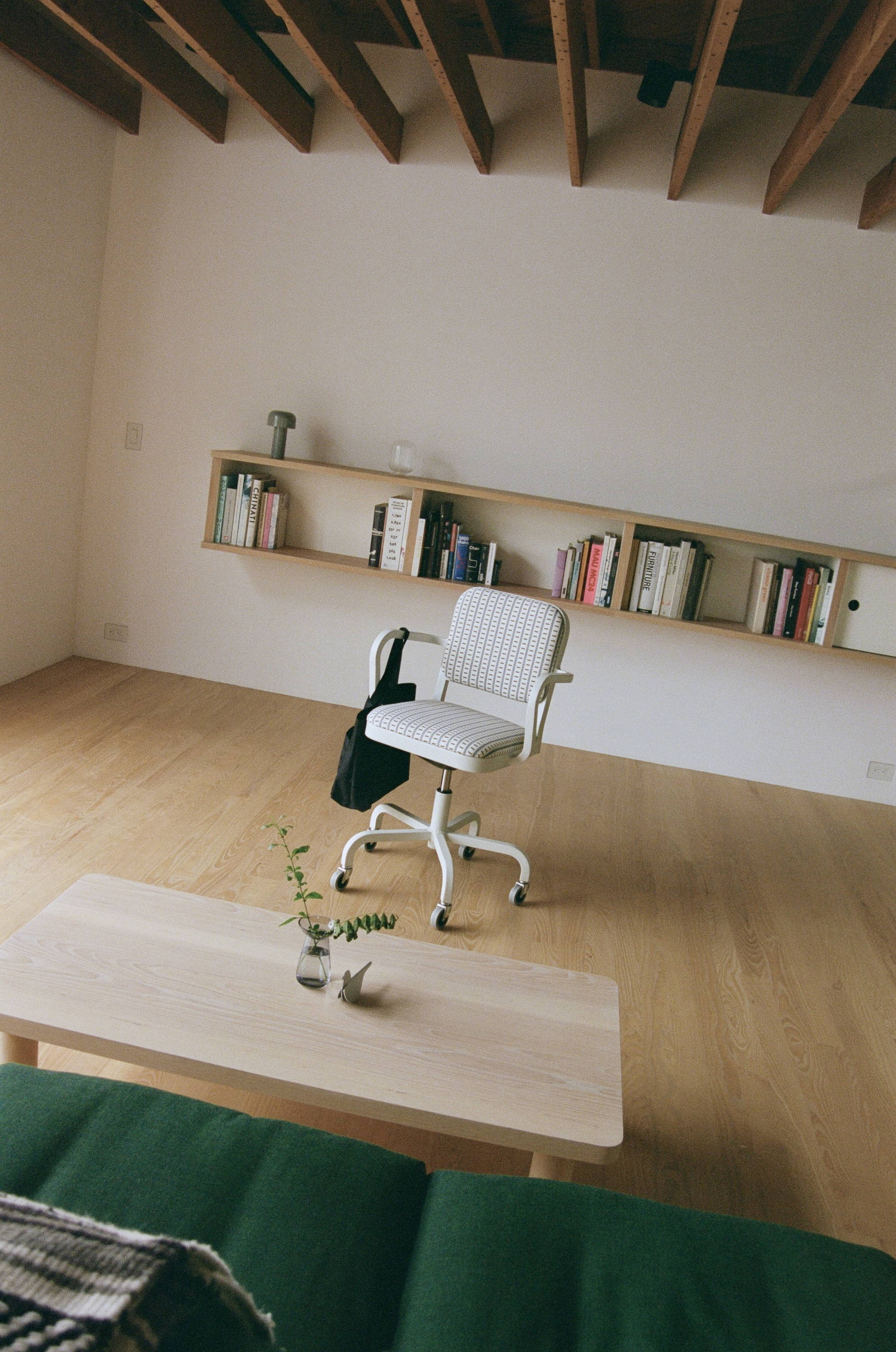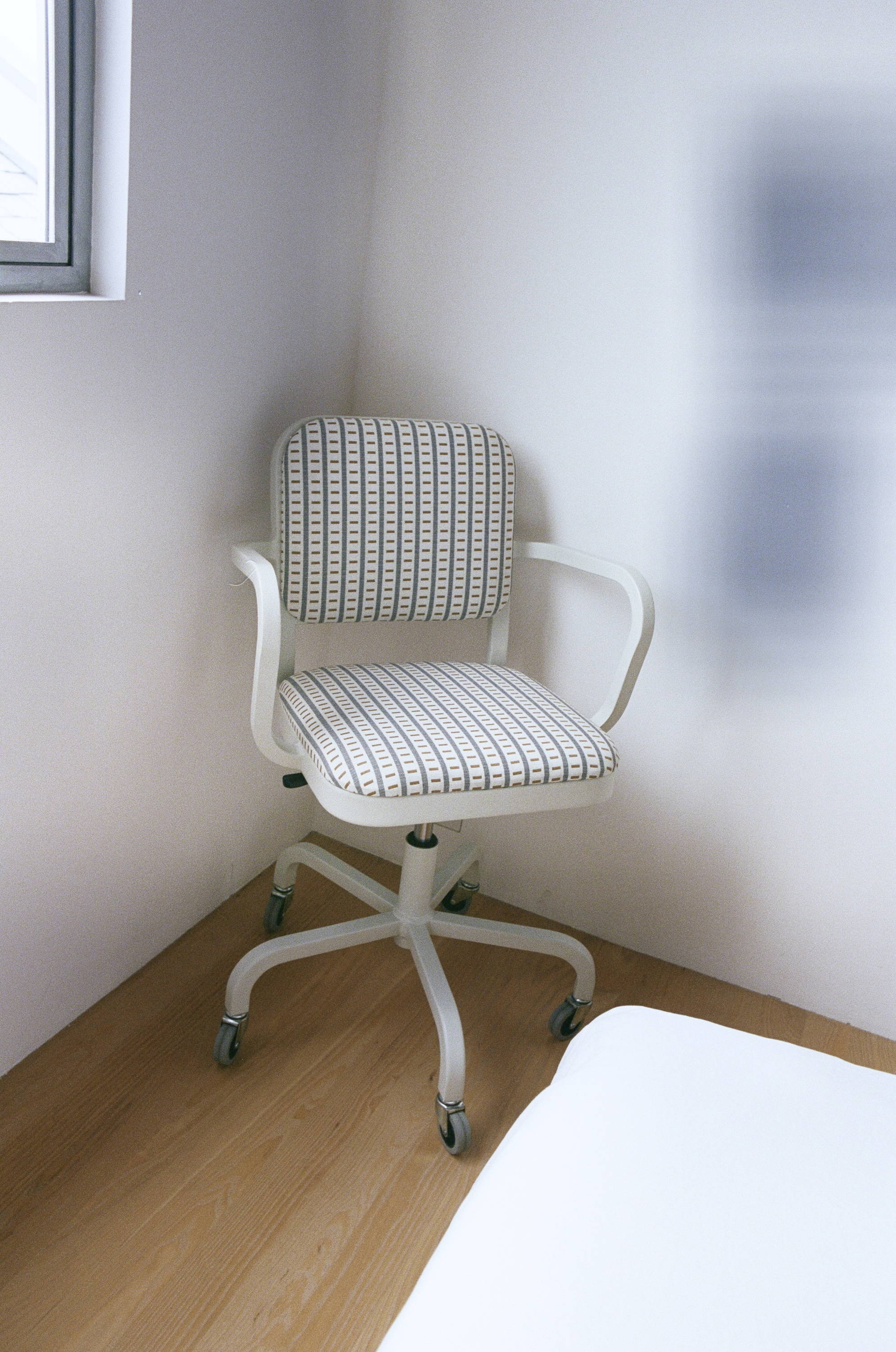 Jasper Morrison, the British industrial and furniture designer known for his witty and elegant take on rational design across countless objects and furnishings, streamlined the Navy Officer's Chairs for Emeco in 2021, slightly tweaking proportions and lightening the silhouette. With its long history, this humble but proud chair is an unimpeachable symbol of no-nonsense American ingenuity, here in its higher-ranking form, and handsomely updated for a discerning customer.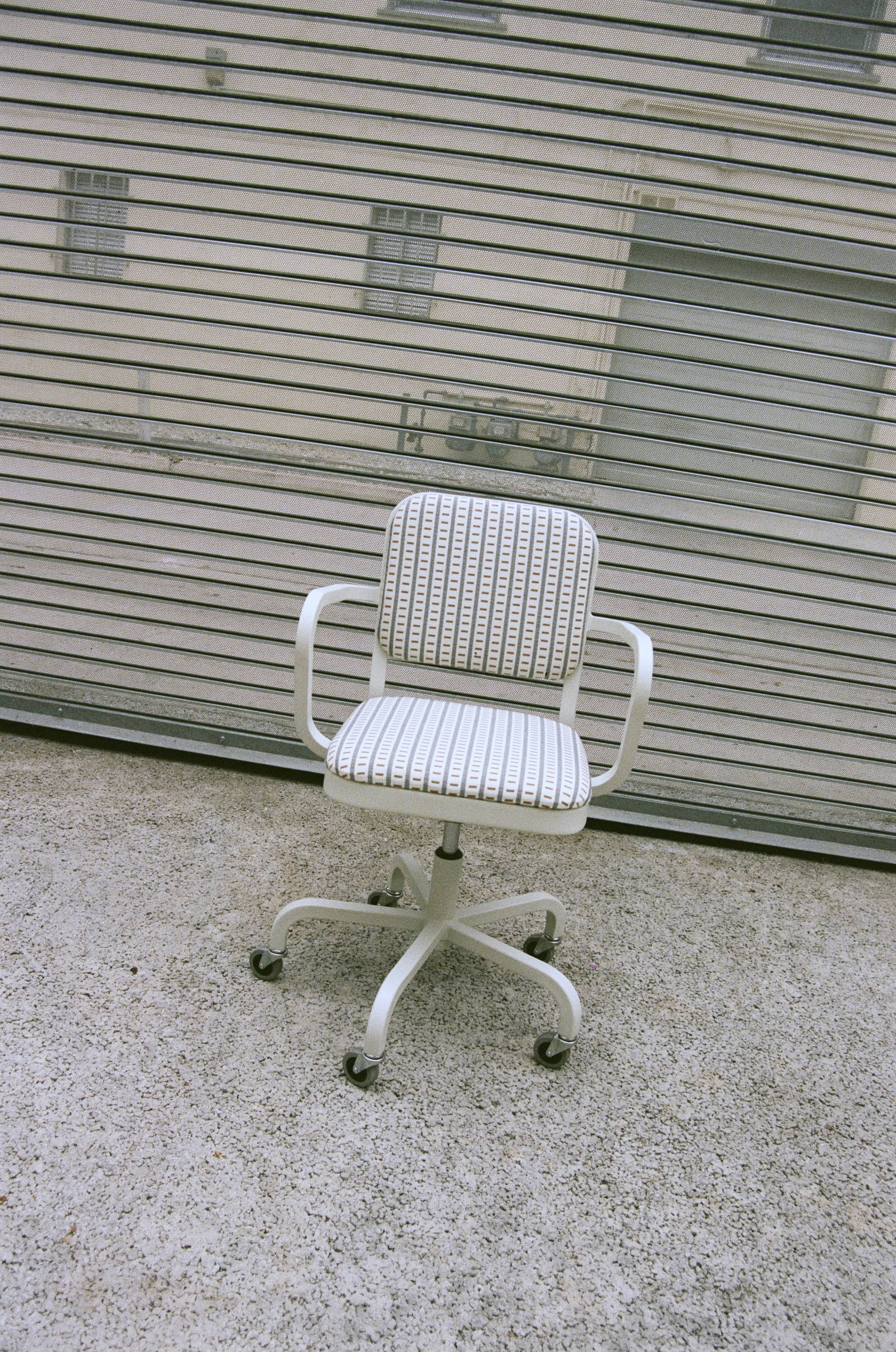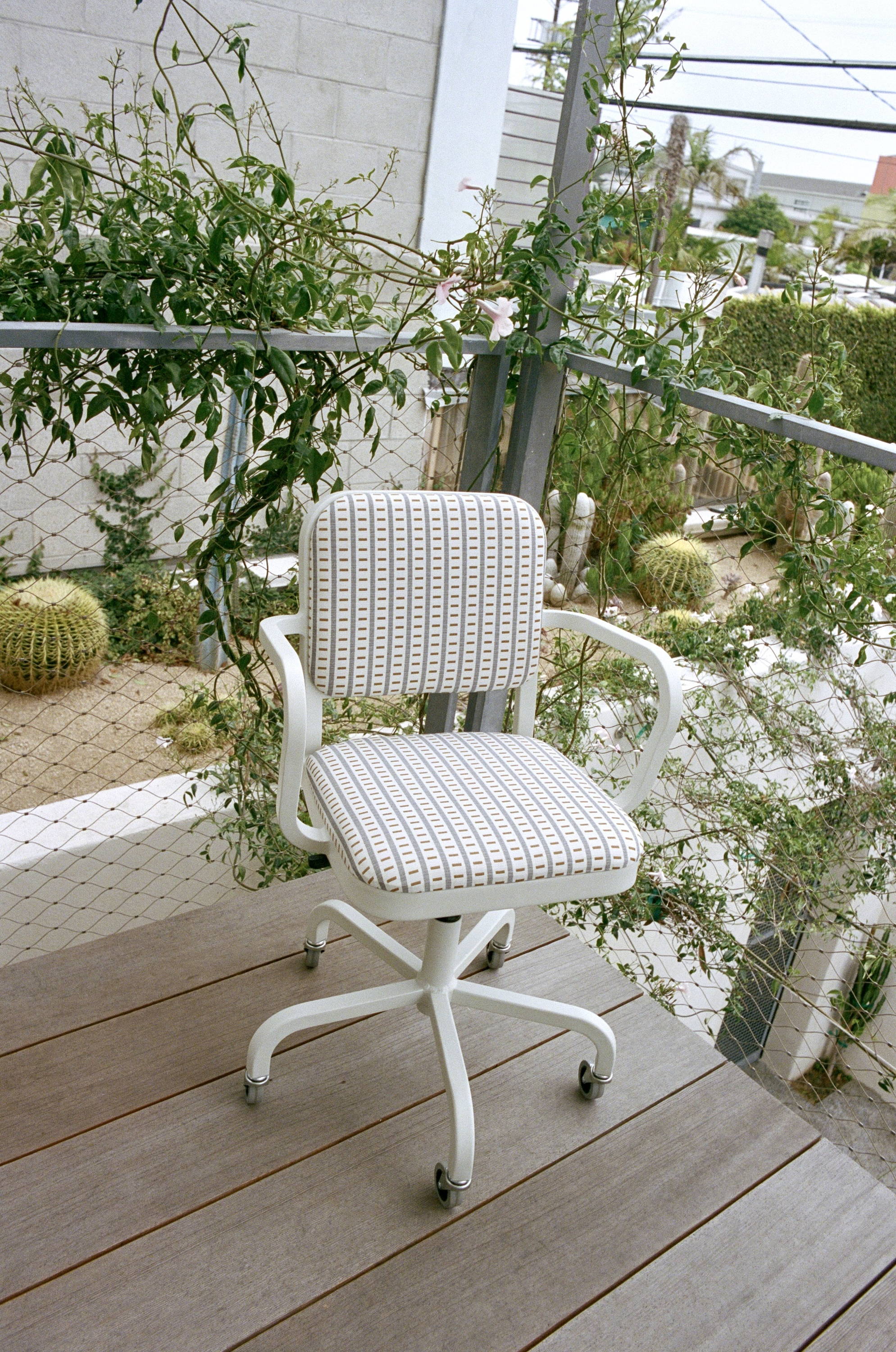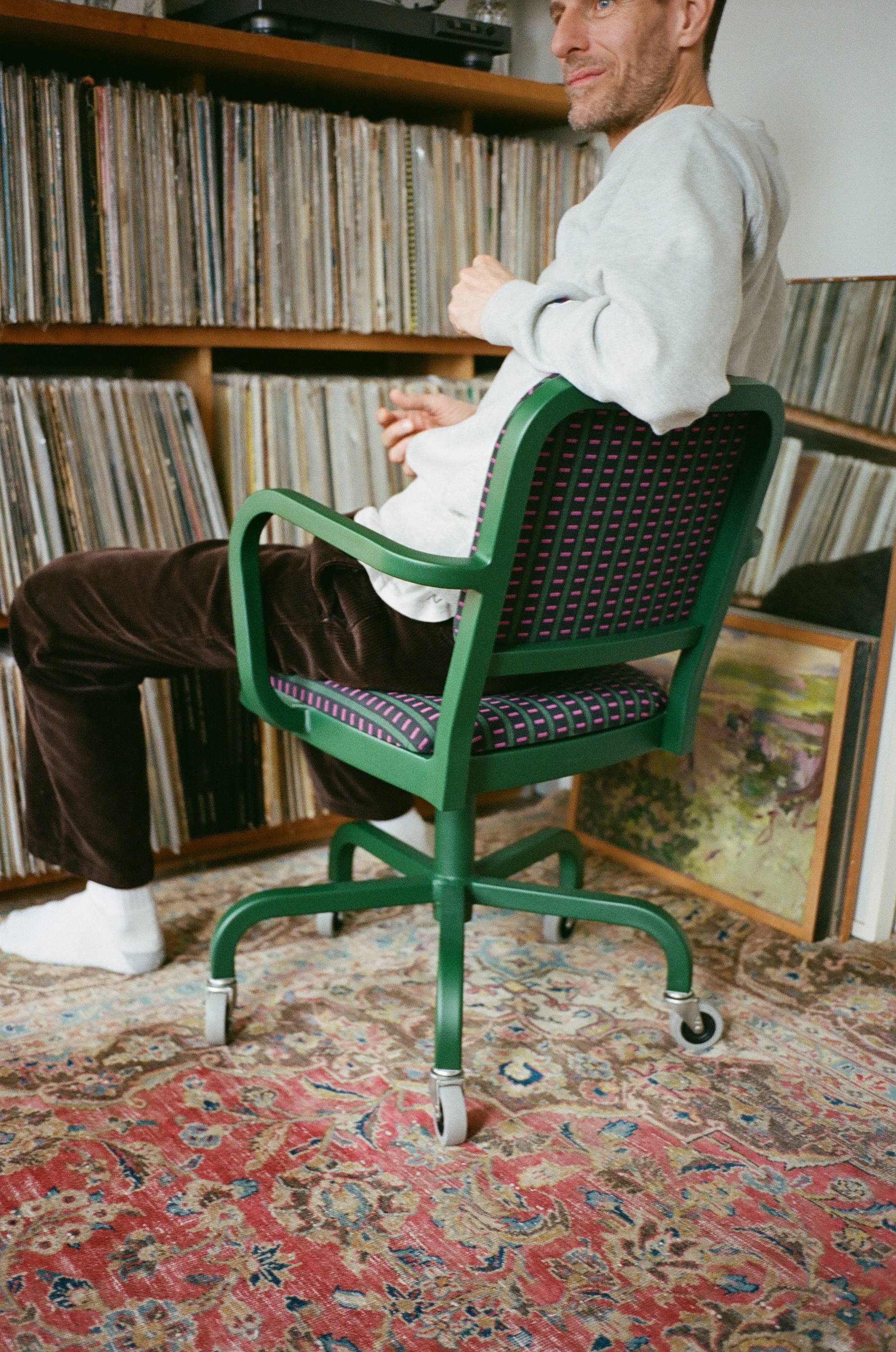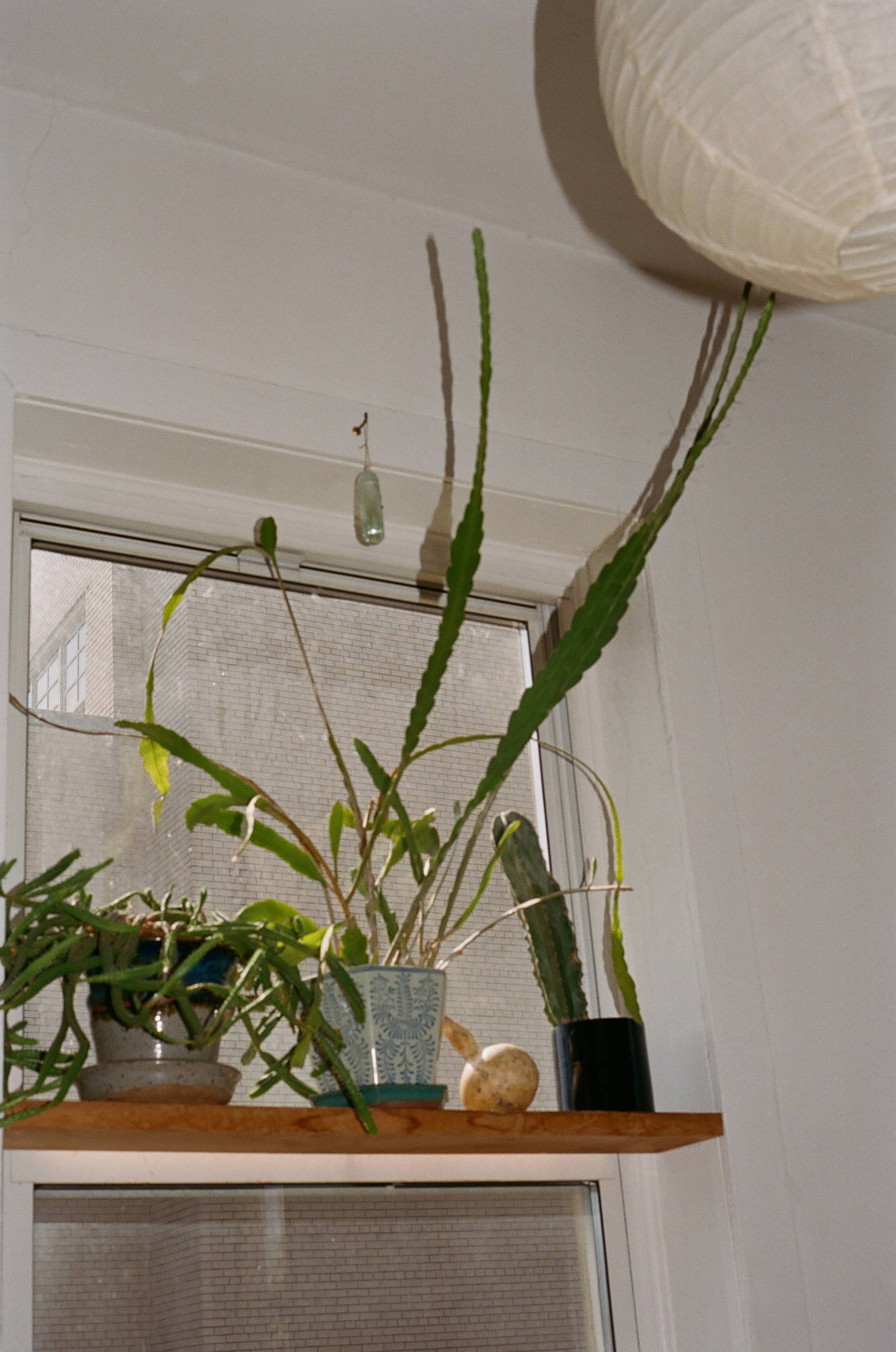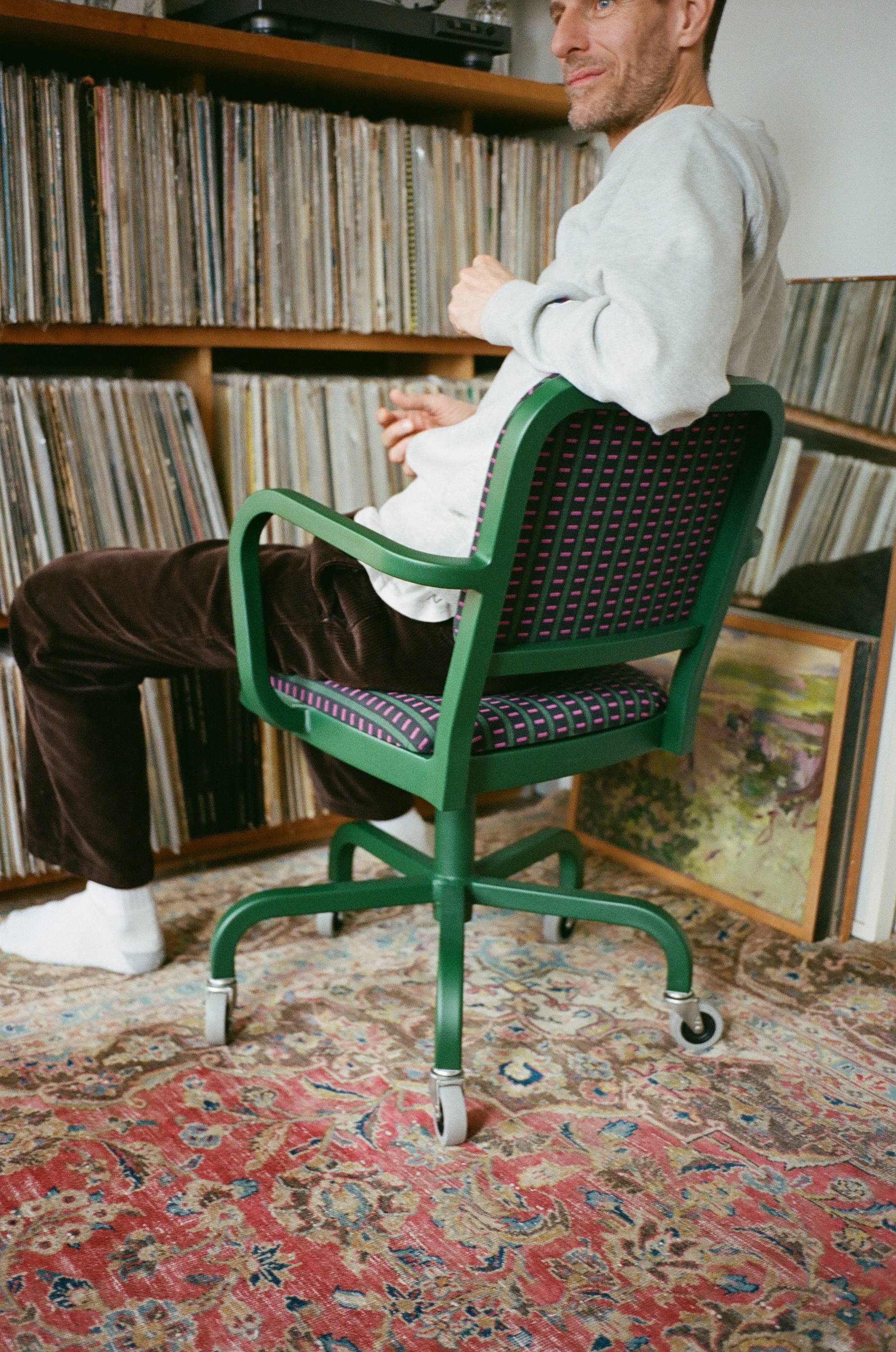 The swivel armchair style, perfect for the most elegant work from home situation, has been powder coated in a soft Vanilla white color for Afternoon Light. We chose to upholster its back and seat in Maharam's reissue of "Mexidot," a pattern designed by legendary architect, interior designer, furniture, industrial, and textile whiz Alexander Girard. A lover of good design and classically trained, Girard's greatest influence is found in his unparalleled devotion to folk art, toys, and handicraft from around the world. Mexidot was developed as an homage to handmade Mexican weaving. Simple, graphic, and as charming as varieties that Girard must have encountered in Mexico, manufactured here from 100% recycled spun yearns in a finish-free plain weave that emulates the natural look of the original cotton while meeting contemporary standards for high-traffic seating.

We think Princess Tzacopontziza would be proud.