THE AFTERNOON QUESTIONNAIRE

GRACE WHITESIDE,
FOUNDER OF STICKY GLASS
Grace Whiteside's Sticky Glass delivers everything we want in handmade glasswork. There's function of course, across their range of beautiful, hand-blown-in-Brooklyn goods like cups, dishes, and even sculptural bug catchers, but also a rollicking good time in their uniquely unexpected colors and forms. Sticky Glass is a gestural celebration of the material's molten-state performance art of gooey fluidity, softness, and tackiness. Grace took some time to answer our Afternoon Questionnaire, get to know them…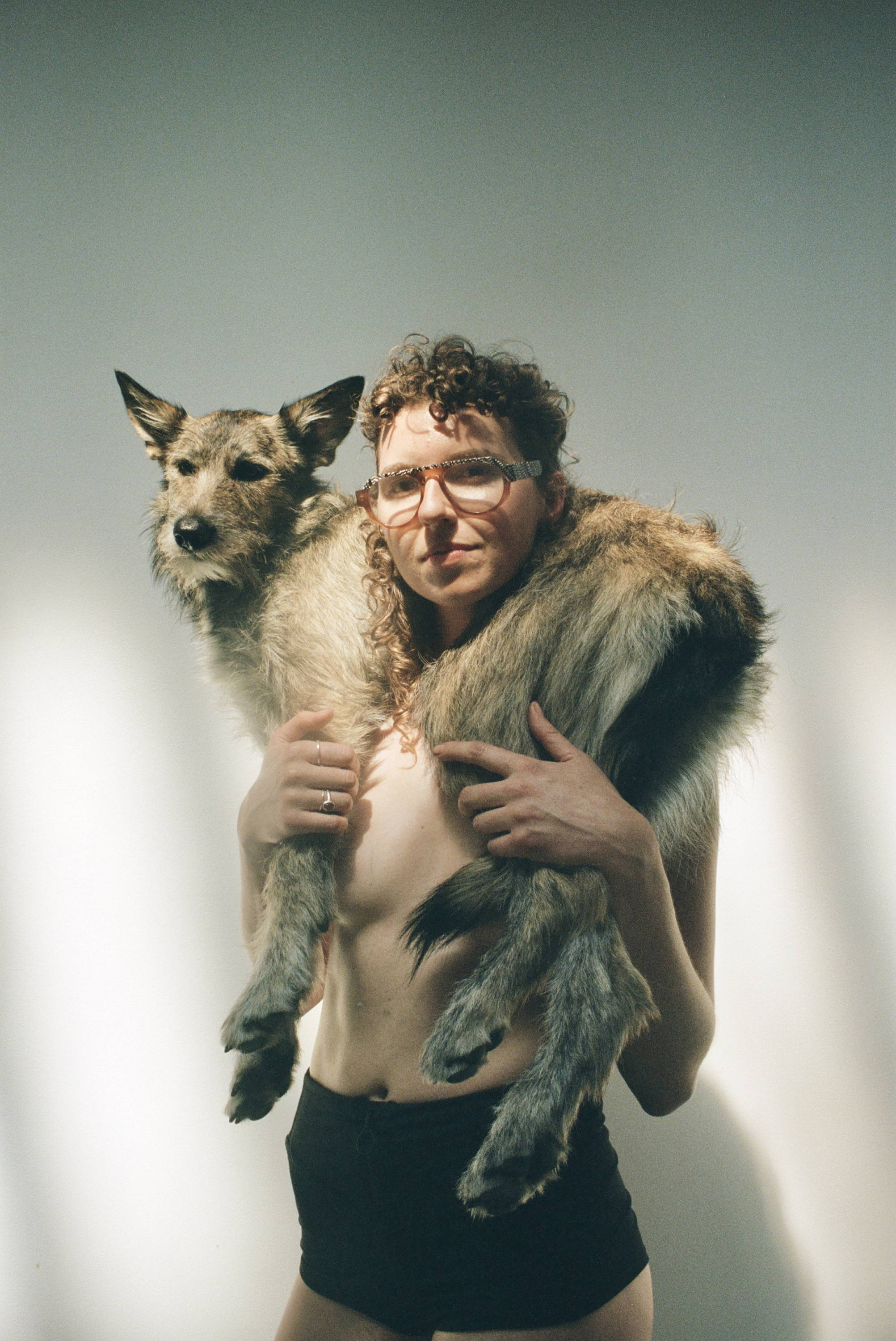 1. Where did you grow up?
Roanoke Virginia, right smack dab in between the Appalachian and Blue Ridge mountain ranges.
2. What are your big three astrological signs (sun/moon/rising)?
I am a Taurus on the cusp of Aries with a Capricorn Moon, I forget my rising but I know it's one that starts with an L. Libra?

3. When you were a kid, what did you want to be when you grew up?
When I was little I wanted to be a vet due to my Beanie Baby addiction. As a pre-teen into my early adult life I was set on being a textile designer. When I found glass, all of that went to shit.

4. What do you consider your greatest achievement?
I find this question tough to answer as I think of my life as very fluid and each "achievement" is just a catalyst for the next thing, so I don't know if one is greater than the other as they all complete one, nonlinear narrative. But perhaps raising my dog, Jo Bean, is my greatest personal achievement. She's pretty amazing and I am very proud of her.
5. What is your most treasured posession?
I love a good blender.
"WHEN I WAS LITTLE, I WANTED TO BE A VET DUE TO MY BEANIE BABY ADDICTION."
6. What is your greatest extravagance?
Buying glass color. I cannot have enough and I need them all.

7. Who are your favorite writers and/or artists?
Writers: Maggie Nelson, Ocean Vuong, Rebecca Solnit, Audre Lord, Mary Oliver, Octavia Butler. Artists: Andy Worhol, Samara Golden, Claude Cahun, Ettore Sottsass, Andreea Frasier, Laurie Anderson, Dynasty Handbag, Narcissister, Aki Sasamoto. I mean, there are too many icons to choose from...
8. Favorite online source of inspiration?
Reality Television Shows. SNL set design, the Sight Unseen Blog, Craigslist, FASHION.
9. Favorite offline source of inspiration?
Plant fungus and fingers, people on the subway, unusual edible things, FASHUN.
10. If you could travel anywhere in the world right now, where would it be?
I am long overdue to Germany for many reasons. But also, throw my ass on a beach in Mexico and I'd be stoked.

11. Which words or phrases do you must overuse?
"That's a vibe" I have also been saying c*nt, or referring to something amazing as c*nti, which I should maybe tone down. Jo Bean is also probably really tired of me asking her if she is having a 'good girl day' or if she's my "Nonni," as neither of us are Italian and she is not my Grandmother.
12. What is your idea of perfect happiness?
Contentment with one's self. But nothing is perfect, which is what makes things beautiful.
13. Which talent would you most like to have?
I wish I was a professional dancer. I'm in awe of bodies that can move like that.
14. Last good film or TV show you watched?
I have been tag teaming The Andy Warhol Diaries and Survivor.
15. Last three songs or albums you listened to?

Waterfalls by Aron Ottignon,
Untitled 1 by Ocelote Rojo,
Not Afraid by Mister Mondo and Ugly Mac Beer. You can say I've been on a vibe.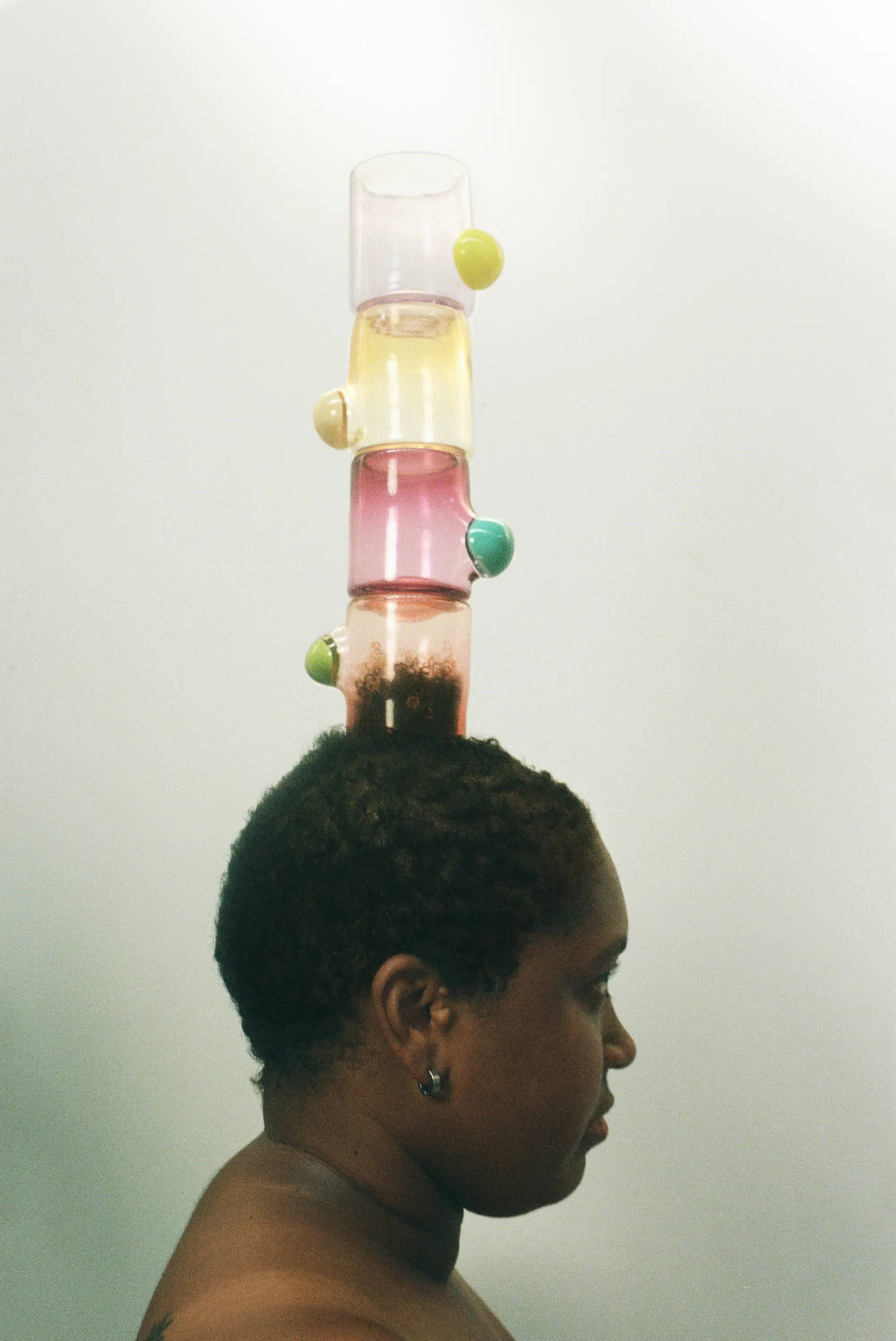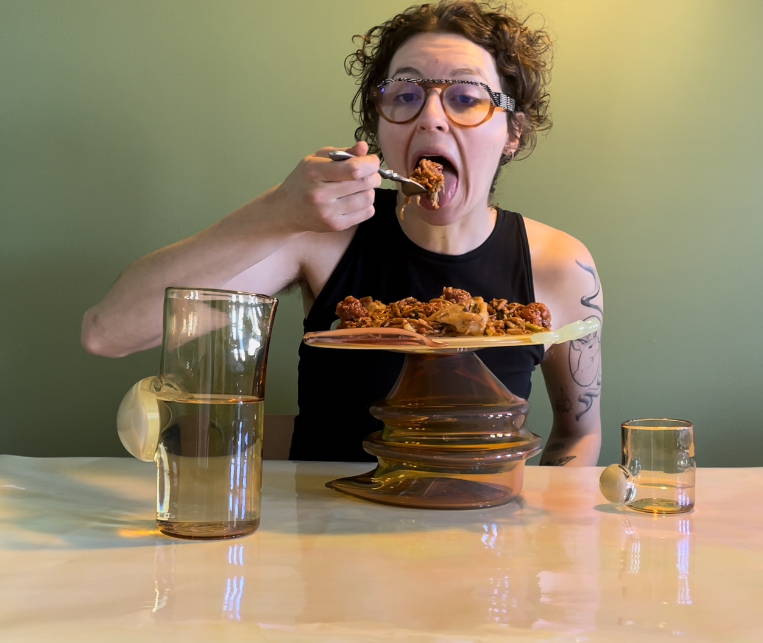 16. What's your favorite comfort meal?
10000% mac and cheese all the way. Emphasis on cheese.
17. If you were to die and be reincarnated as a household object, what would it be?
Probably a planter, as it would be nice to hold something alive and hopefully thriving but to not have any responsibilities other than sitting, sunbathing and looking cool.  


18. If you could have any architect, dead or alive, design a house for you, who would it be?
I love the work of Jeff Shelton. His buildings are so alive it's as if Dr. Suess was living in the walls.
19. Do you have an overarching design philosophy?
What I come back to everytime is some kind of reference to the body. In my making process, I try and hold a queer space that allows for a conversation between my body and the body of glass that I am working with. I approach glass with a lot of tenderness and companionship and this anthropomorphizing of the material really allows me to push my designs beyond what I think might be possible as I observe what the glass is doing and respond to it. Glass is an incredibly challenging material to work with, so I have to meet it where it is instead of forcing something that might not be possible. Or to put it simply, fun. Must. Have. Fun.
20. Morning light, afternoon light or moonlight?'
J'adore morning light to get the juices flowing but there is nothing better than an afternoon golden hour shower with a Mezcal cocktail swimmin' in a sweet glass.