WHO: Fara x Afternoon Light
WHERE: Vienna, Austria
WHEN: 2022
WHAT: Small Fire Extinguisher

When things get out of hand and literally go up in flames (your forgotten baking project, a new moon ritual gone awry, an emotional burning of your ex's belongings), call upon this handy, petite fire extinguisher to cool things down quickly and effectively.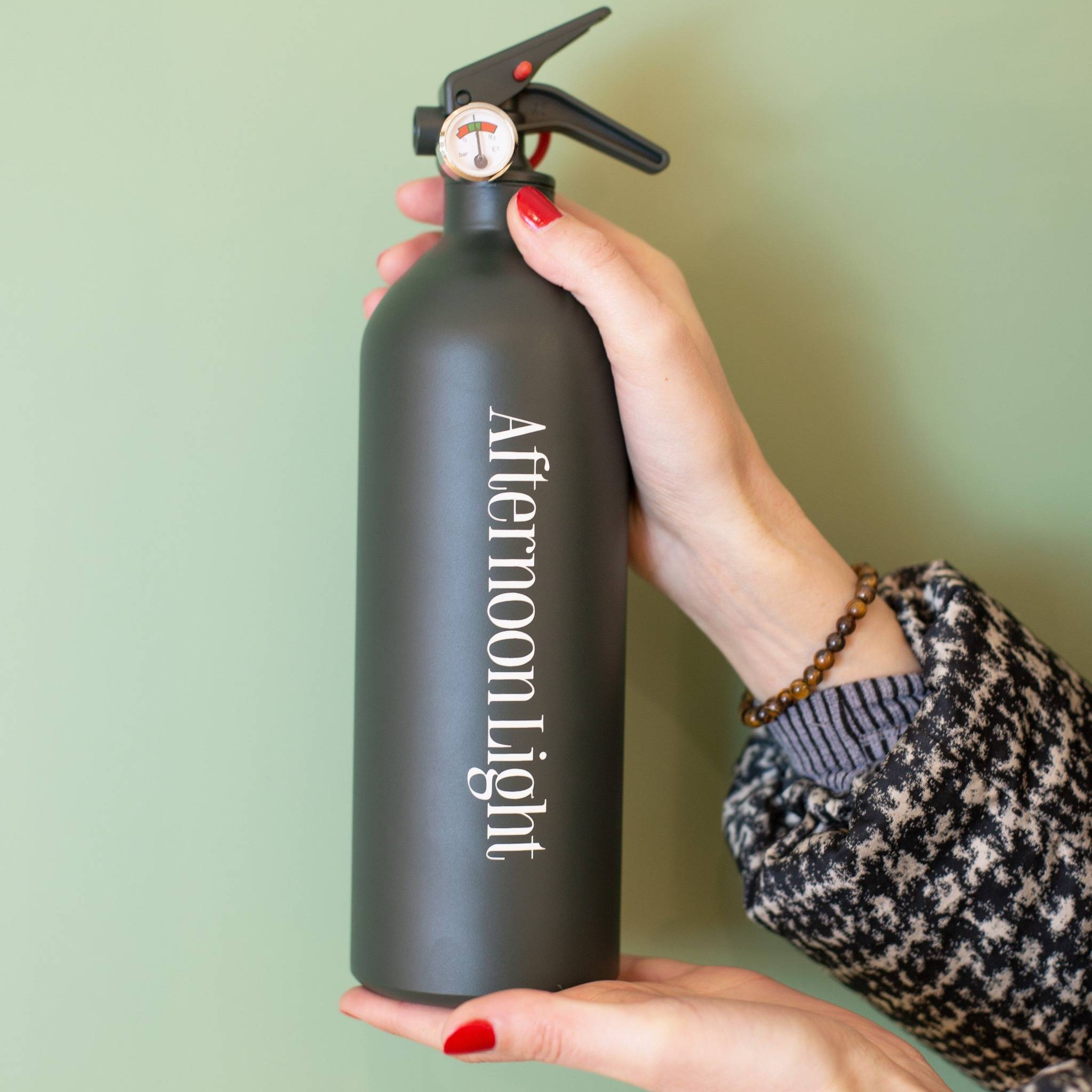 It's rendered in sleek, matte Afternoon Light Emerald and made for us by Fara, the Vienna-based company that's turned an item of necessity into a design object to love. Fabricated to exacting standards and hand-finished, this 1kg powder extinguisher makes a smooth and smart addition to any home. Tuck in a pantry or beneath the kitchen sink. Better yet, display it on a shelf or counter - because it sure is lovely enough.