With a long history dating back almost 100 years ago to Lyon, France, Wallquest has become one of the world's most reputable and well-loved sources of beautiful wall coverings and its impressive roster of brand and designer partners includes notables like Stacy Garcia Home, NextWall and Lillian August to name a few. From gravure to screen print techniques, the company's commitment to design, product innovation, and printing excellence maintain a link between tradition and history and modern innovation in the manufacture and design of delightful wall coverings.
Gingham. Whether it originated in France or Malaysia (there are differences of opinion), we know we love it. So did Brigitte Bardot, who married in pink gingham. There's Dorothy, of course. Comme des Garcons. Miu Miu. Your grandma's picnic blanket and your grandpa's favorite shirt. Little girls in pinafores. The sense of memory is endless. If you really love gingham, explore it in a whole new application. Here slightly enlarged and ready to add massive charm and graphic appeal to any wall/closet/cabinet in your home.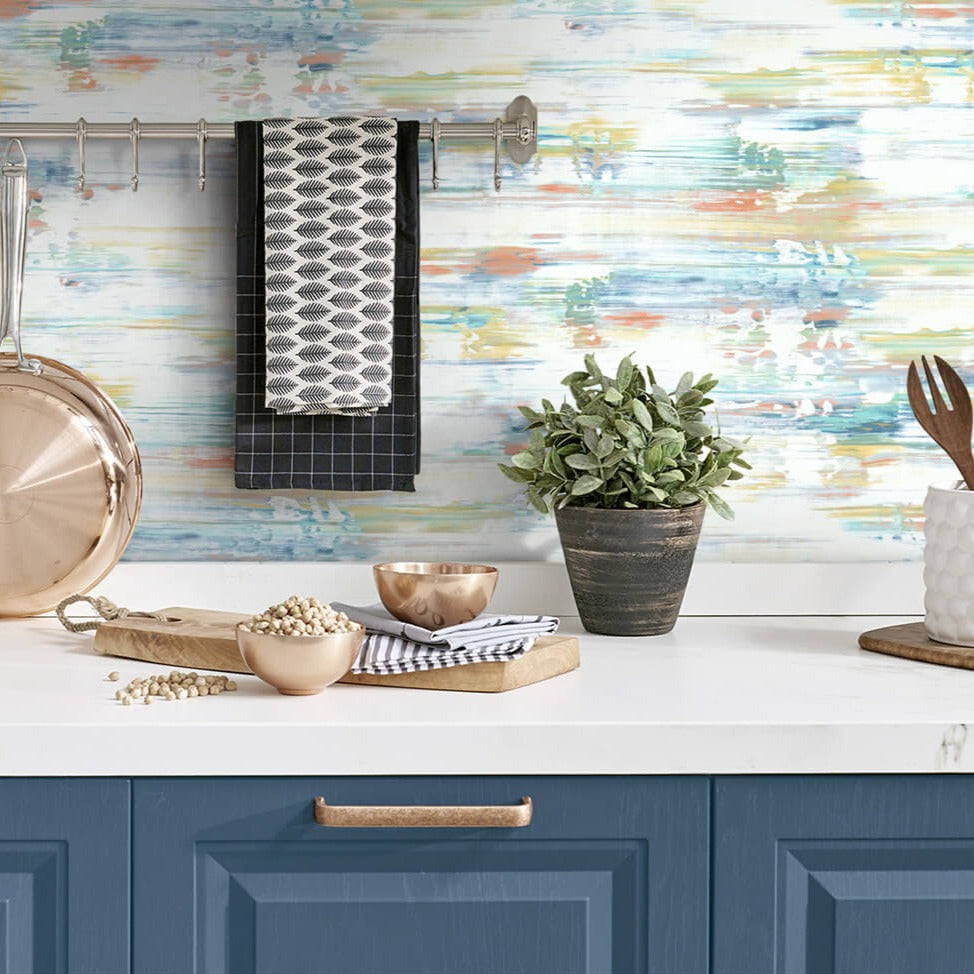 BRUSHED STRIPE VINYL WALLPAPER
For the Impressionists. This half-drop, gravure-printed, strippable self-adhesive vinyl is perfect for renters and homeowners looking for an instant, DIY transformation to their interior space.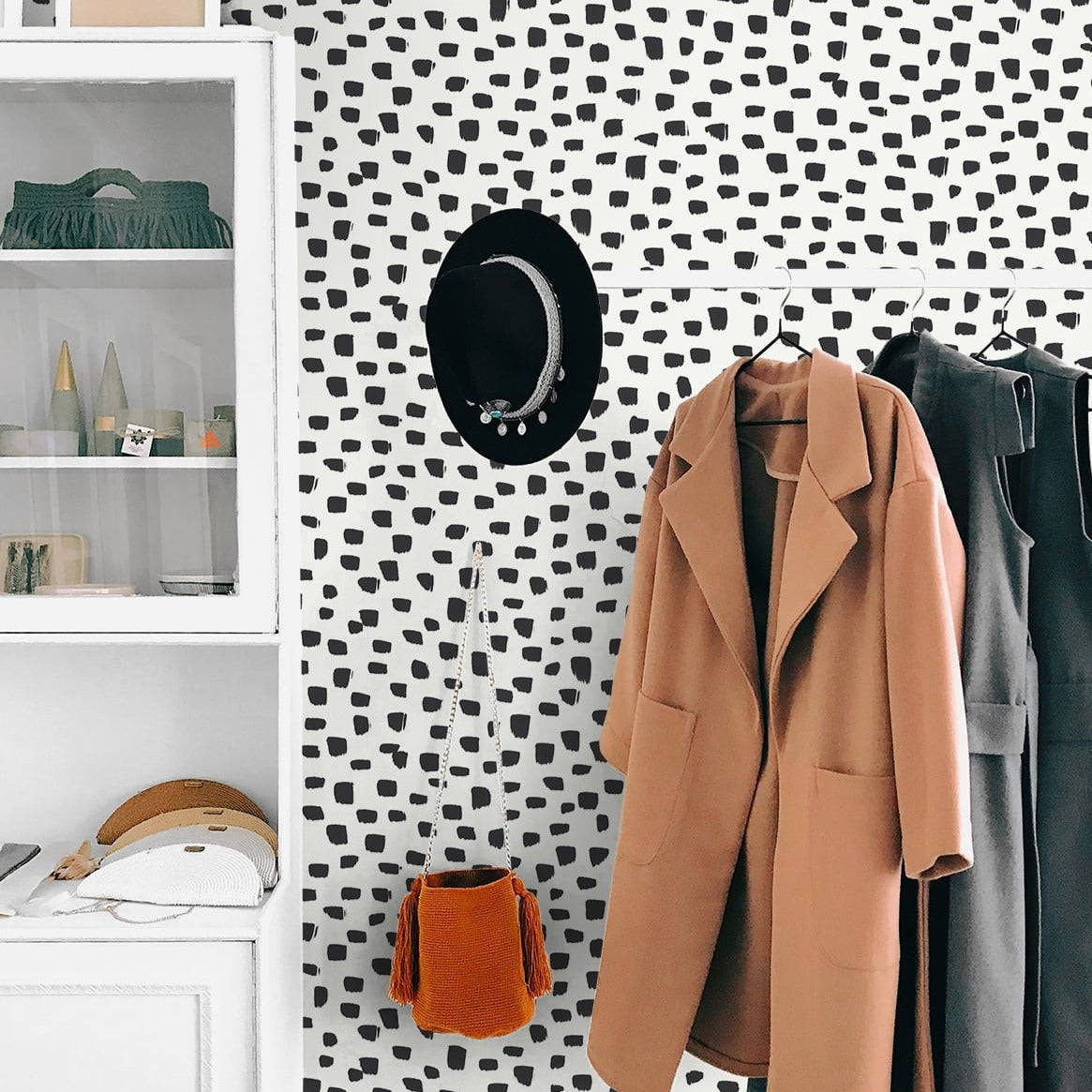 SPECKLED DOT VINYL WALLPAPER
A look we'd like to attempt ourselves with a brush but...never will.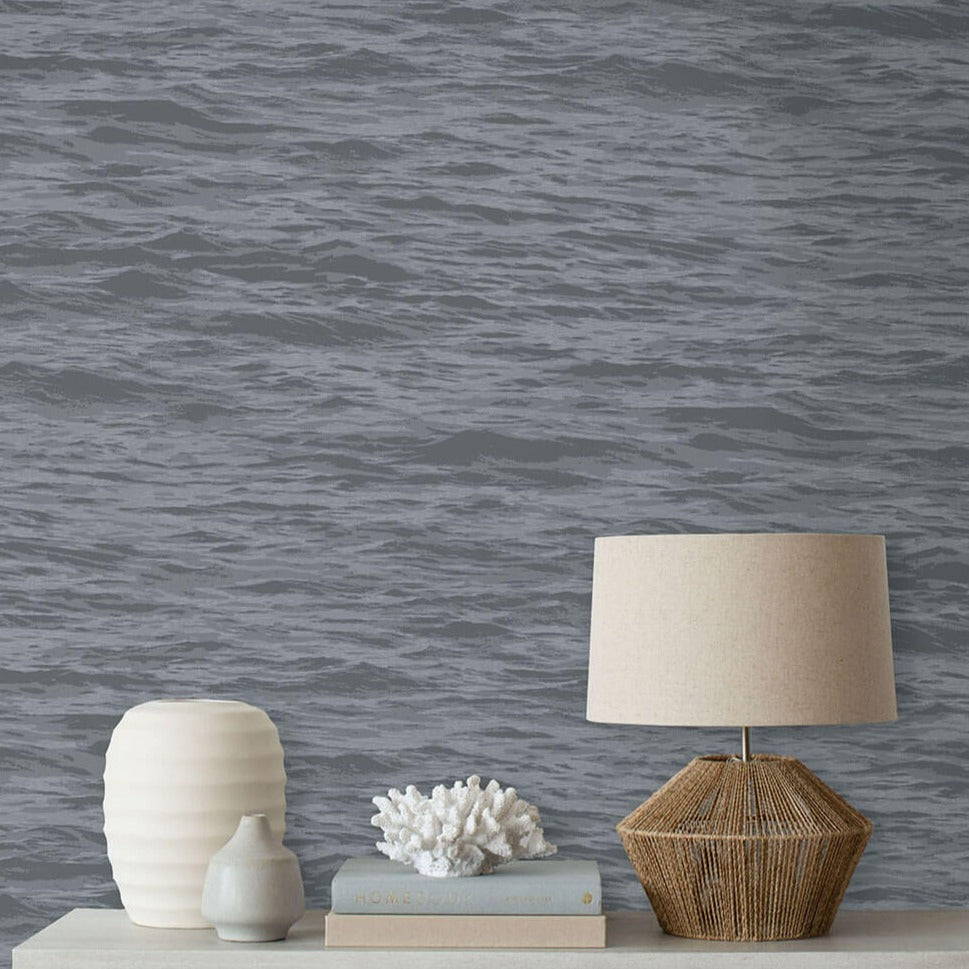 SERENE SEA VINYL WALLPAPER
Sail away.