City goes country in the mixed media homewares collection of LA and Shanghai-based TICKLE QUO. Initially inspired by a fallen lemon and the scent of citrus, the brand creates decidedly sophisticated products that encourage and help busy city residents to engage all of their senses, and to find inspiration in even nature's most subtle or fleeting moments.
This coffee cup is unexpected and pleasurable, like running into an old flame in midtown beneath the post-modern arch entryway of Phillip Johnson's Sony Building (formerly AT&T) of 1984, at 550 Madison Avenue. The green glass is familiar like skin, mottled as you remember it, soft to the touch. The steel handle is all new and impressive. It's the contradictions you remember that give a little glimpse into what you might have missed and remind you that you're exactly where you're supposed to be right now. Hail a cab and slip away after saying your goodbyes. Bless this city.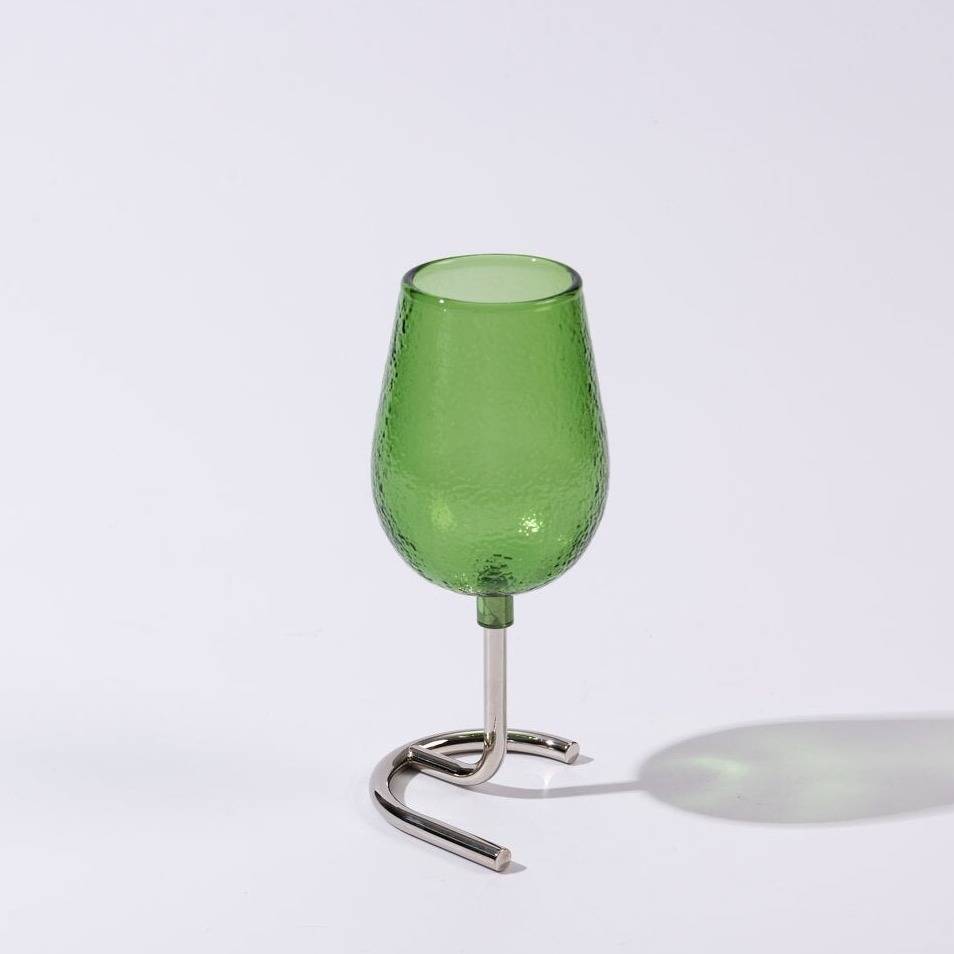 WINE GLASS
Classy and sophisticated.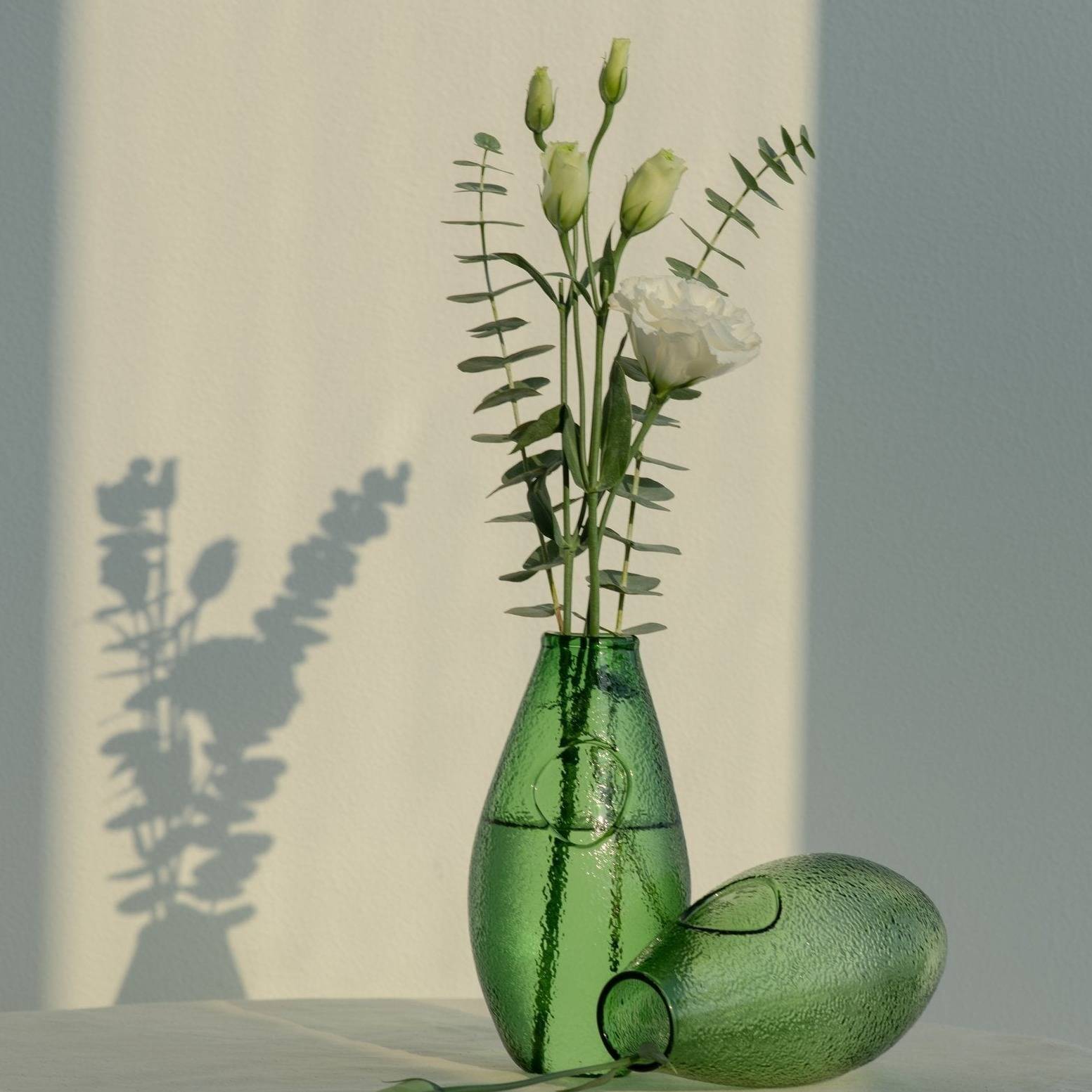 VASE
The glowing green tone of this remarkable vase adds a whimsical touch to any space. This gorgeous blown glass vase boasts a tactile slightly bumpy texture and curved shape that looks beautiful on any surface.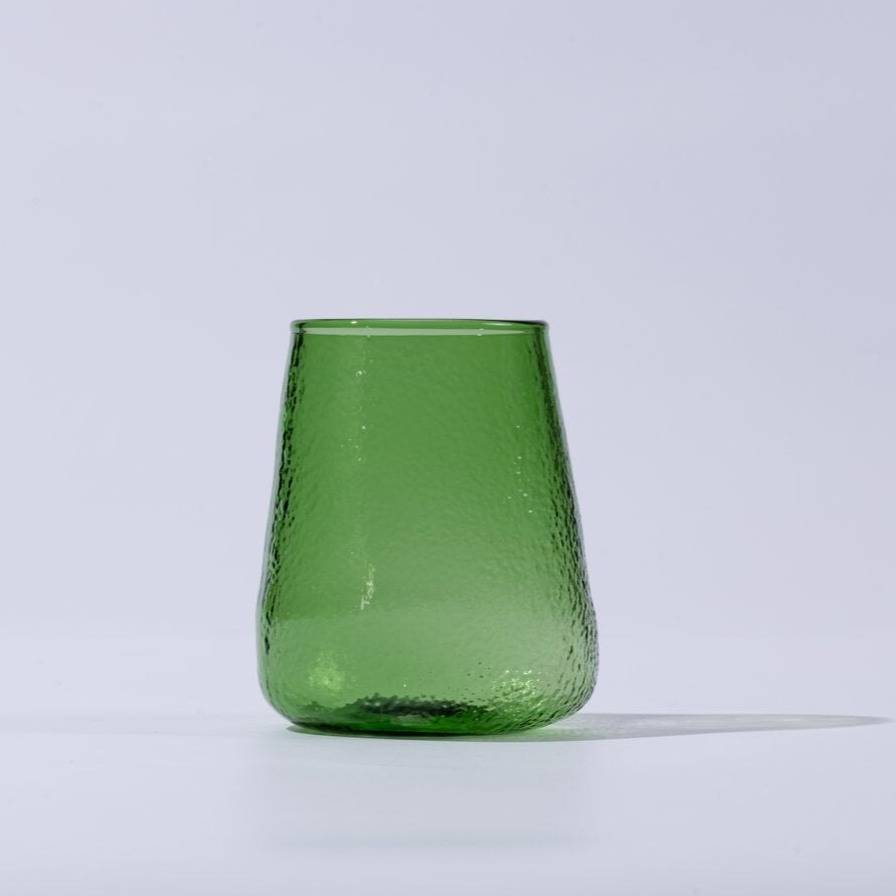 CUP
Delicate and so lovely to look at, the glass also features a tactile bumpy texture that feels great in the hand. Can also serve a miniature vase for petite bouquets.