The Rug Shop is the latest passion project from husband & wife team, Jamal + Kristina Santamauro of Concentric Carpet, an established custom firm that has been serving designers & architects for more than a decade. Textile experts with deep relationships around the world, and a love of cultures and weavers, the duo is committed to bringing a curated collection of recycled and vintage one-of-a-kind hand woven art pieces to the home.
If Berber women weave their prayers and visions into their work, where they are free to vibe out artistically, then the question is, 'what was she thinking?' The answer here is possibly rose petals and pink desire, the ordered repitition of preparing daily meals that scaffold life, sweeping the ground with no less than 100 strokes of the broom, a glimspe of his face at the market, and sunrise, sunset.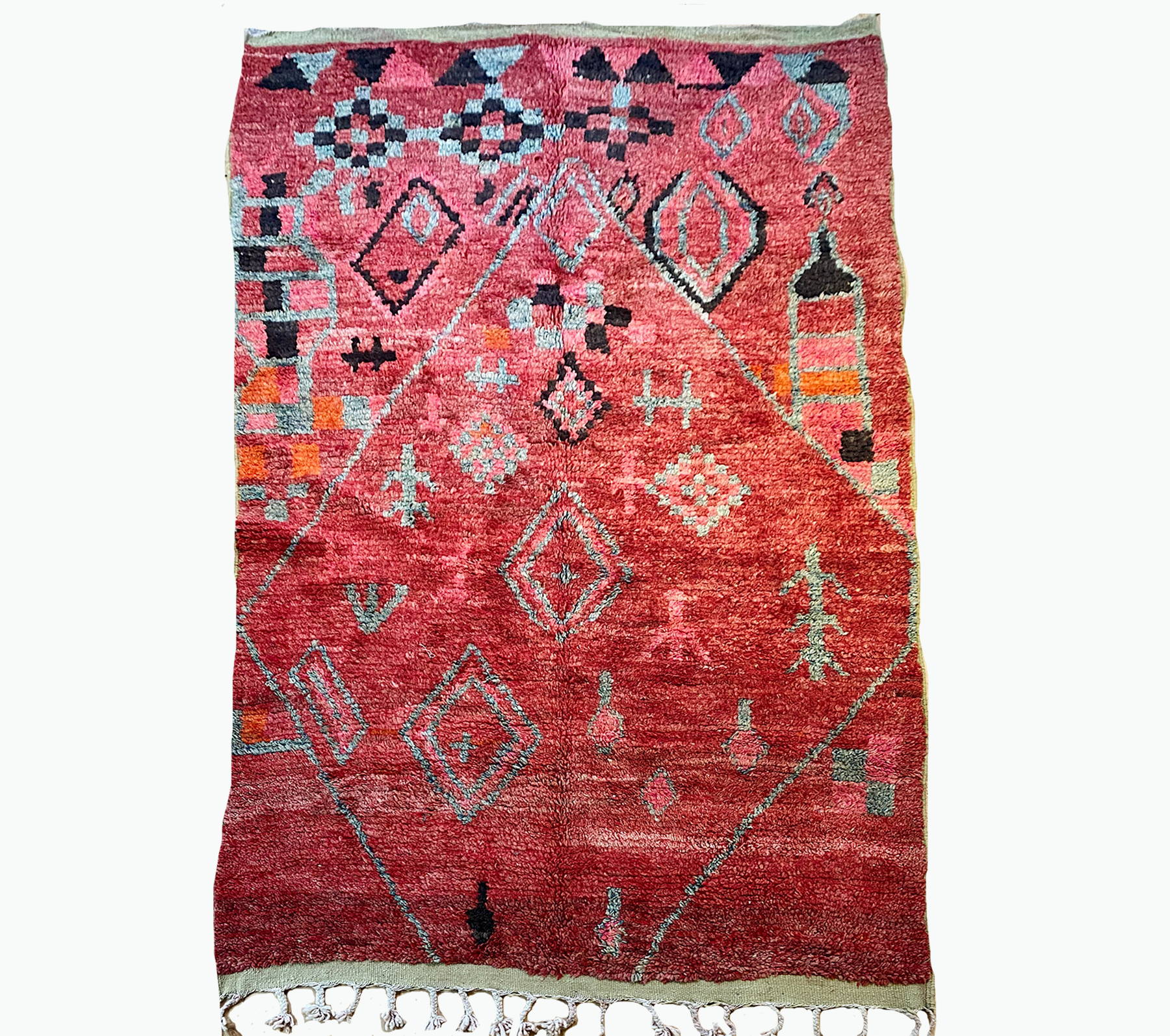 RECYCLED BERBER MOROCCAN RUG N98
With its eye-catching traditional elements like diamonds, triangles and abstract shapes, this short pile rug is perfect to amp up your daily life.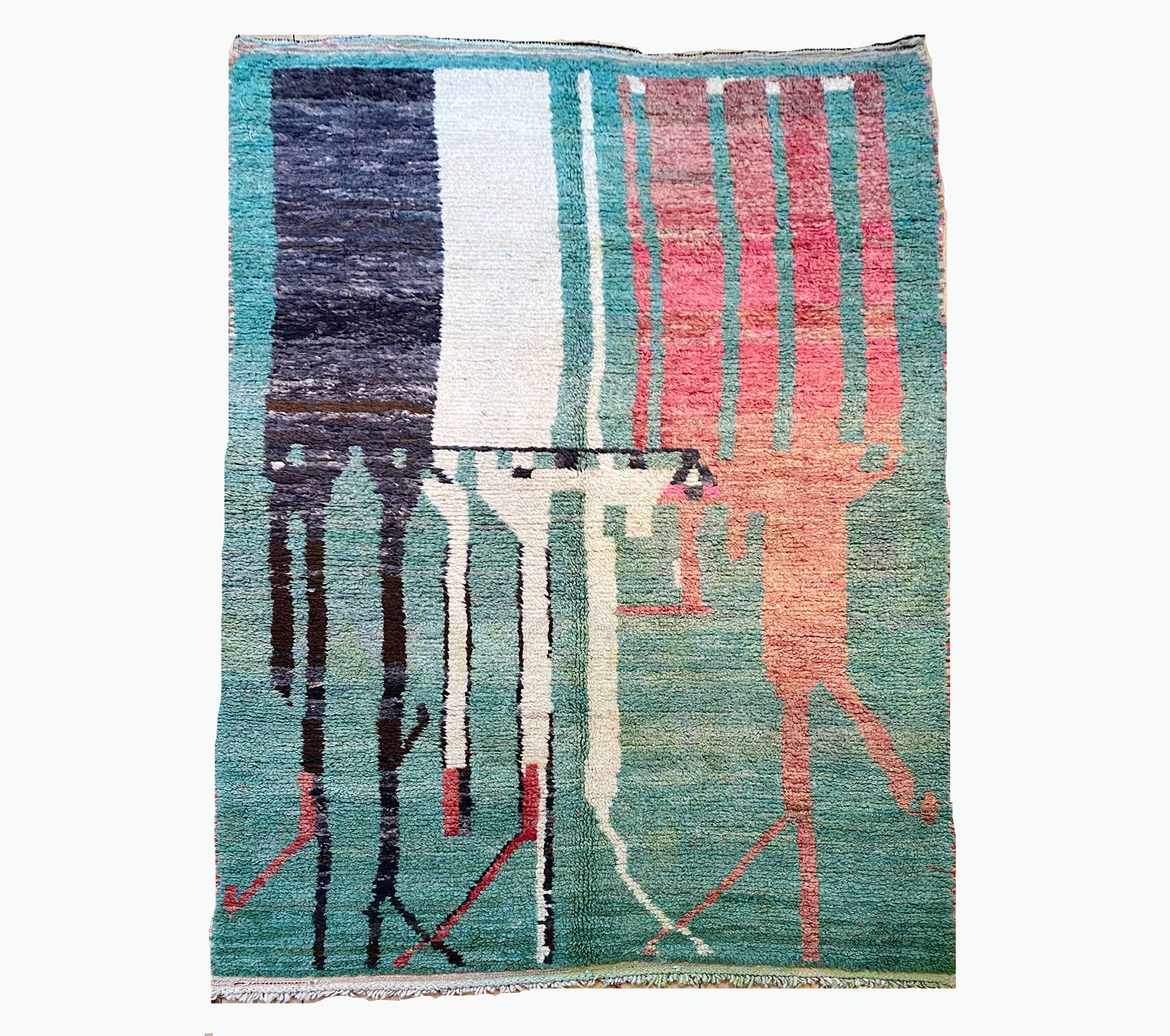 RECYCLED BERBER MOROCCAN RUG N97
Abstract and graphic, this pink blue and white short pile is a great addition to your space.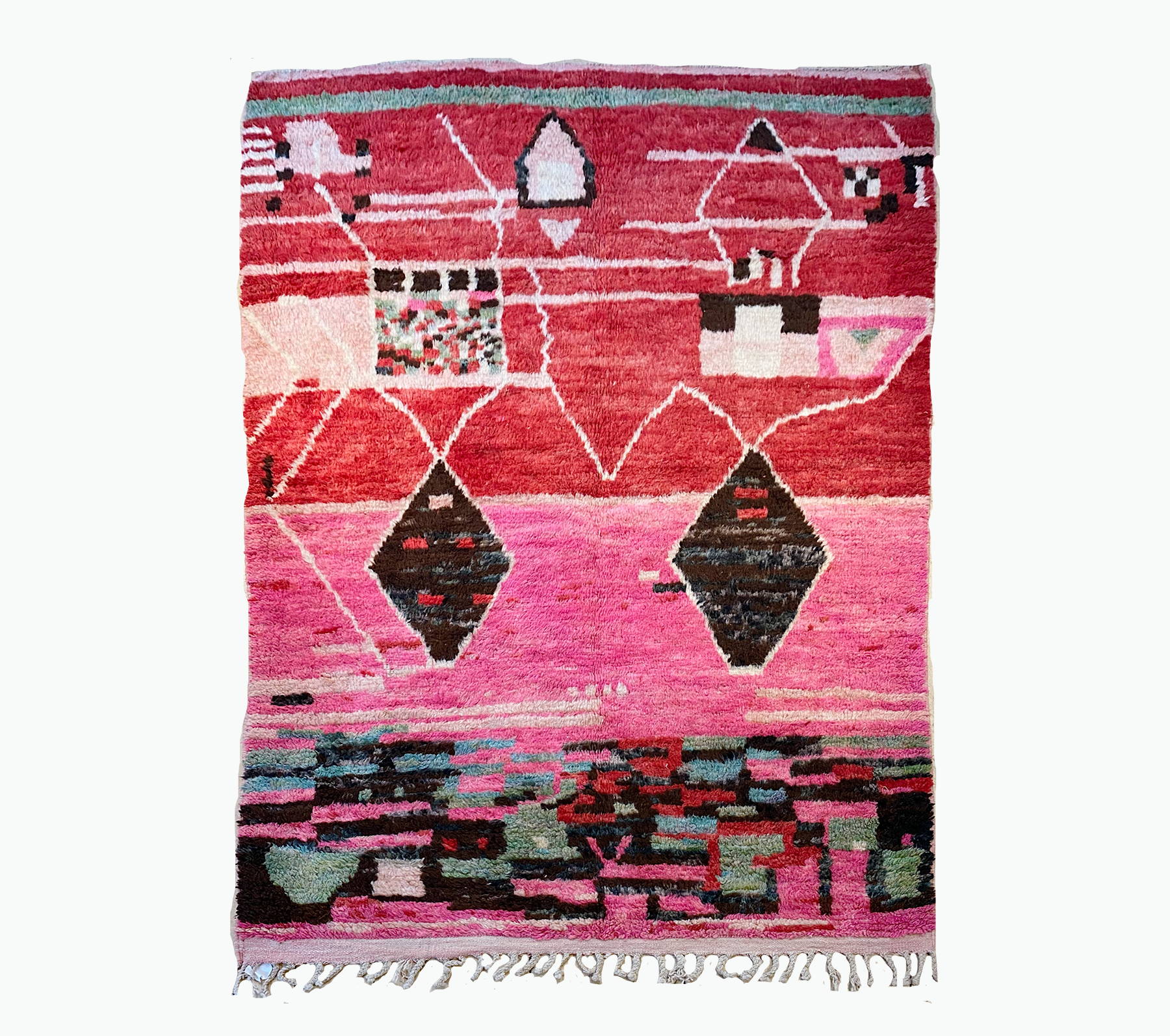 RECYCLED BERBER MOROCCAN RUG N101
A luscious high-pile, shaggy Boujaad rug with an eye-catching diamond pattern connecting to abstract shapes.