She is beauty, and she is grace; she is down in the dumps. Your best friend is nursing a broken heart/recovering from an illness/losing a dear one/is feeling less than stellar. Time for a perfect perk-her-up gift with this gorgeous set featuring a box of The Qi blossoms paired with a ceramic Flower Cup by NYC-based Josephine Noel (aka Recreation Center) in a custom glaze. Help your sad friend bring the world back into rose-colored focus.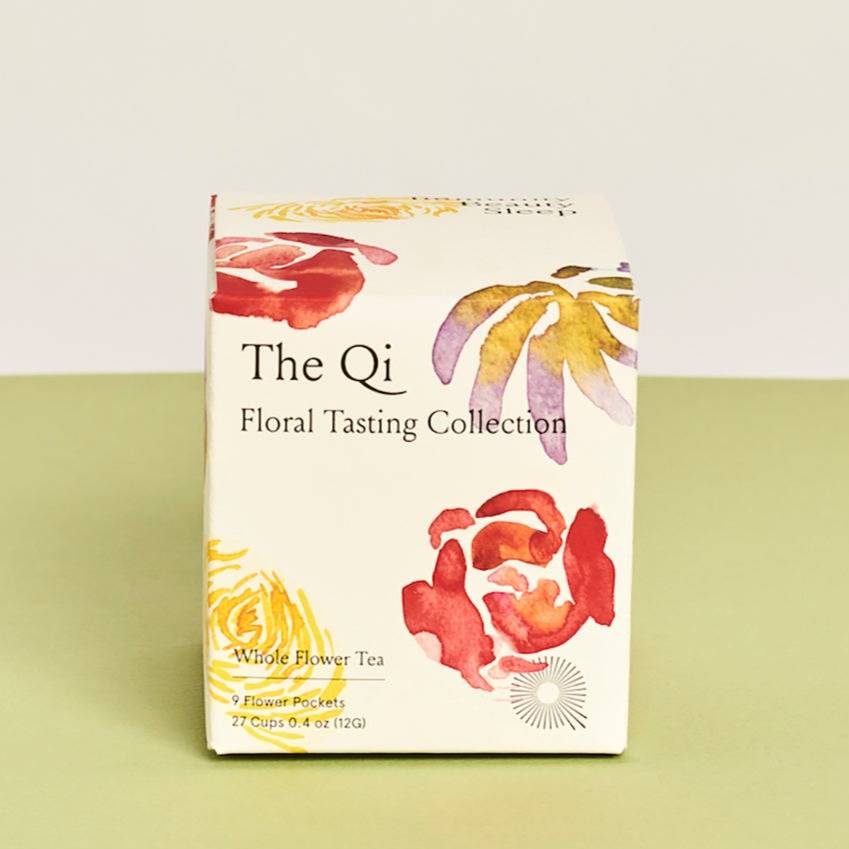 FLORAL TASTING COLLECTION
A garden in a cup. Experience all three varieties of flower tea from the Floral Tasting Collection for a magical ritual.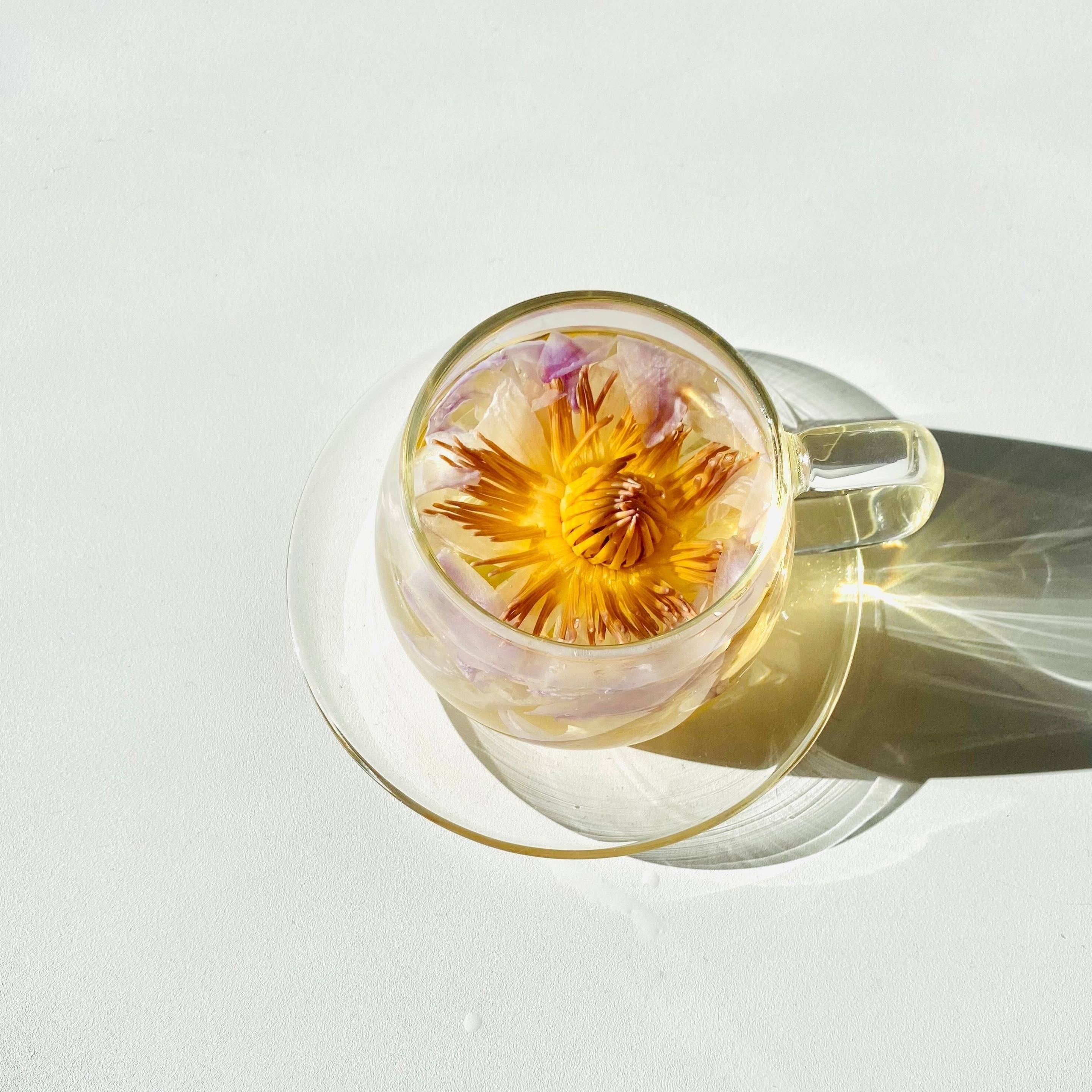 GLASS CUP AND SAUCERS-SET OF 2
In the perfect shape and size, a complementary glass cup and a saucer set for your very own drinkable garden, flower tea sipping rituals.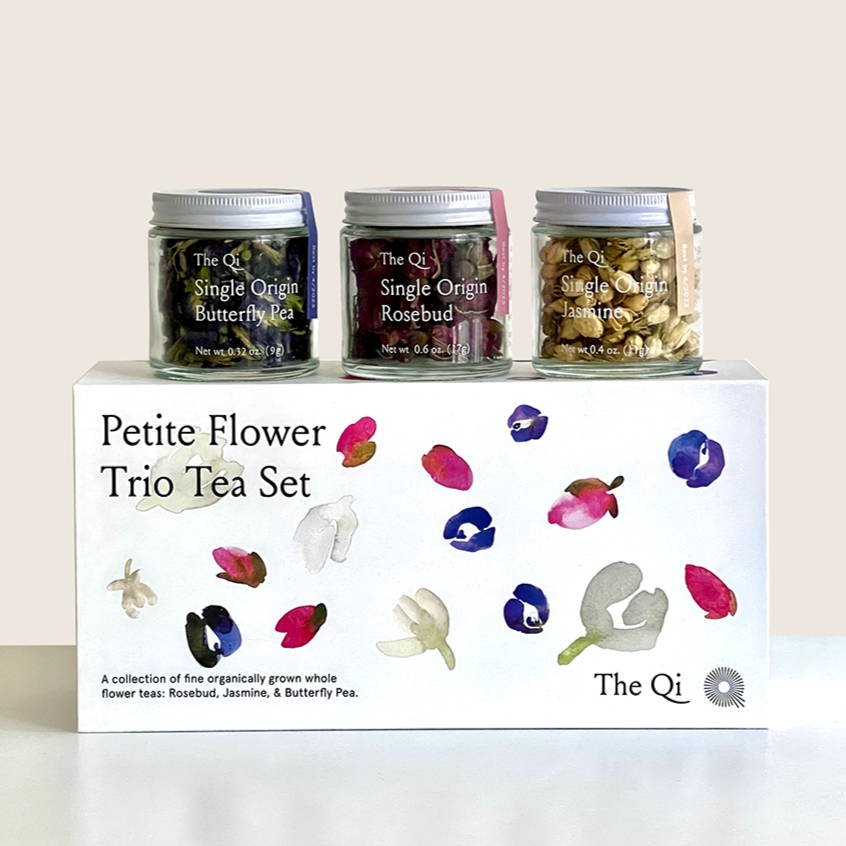 TRIO PETITE FLOWER TEAS
We know you've been wanting to make purple drinks - now's your chance! Three iconic petite flower varieties that are almost too pretty to steep, provide beautiful moments of blossom and expansion.