New York-based Slash Objects is led by designer and architect Arielle Assouline-Lichten (you may have seen her on TV!). Passionate about transforming the way humans experience the world, Slash Objects elegantly reframes our understanding of resources via tactile stories that add intrigue to our material world. Products range from small pieces for table top, to spatial furniture designs for big impact, each handmade and many incorporating a key, uncommon and reimagined material: recycled, used tires. Vroom vroom.
Receptacles that hold the detritus of our daily, modern lives - those cheap plastic bins, broken woven thingys, mismatched containers, an old shoebox in a clutch - aren't always the prettiest. Well, these baskets aren't those things. This trio's speckled rubber is instantly cool, super tactile, and eco-friendly. Glinty brass details take it all to another level. Make your most unorganized pile of receipts, a tangle of cords, or a heap of whatever looks amazing. You're doing great, sweetie.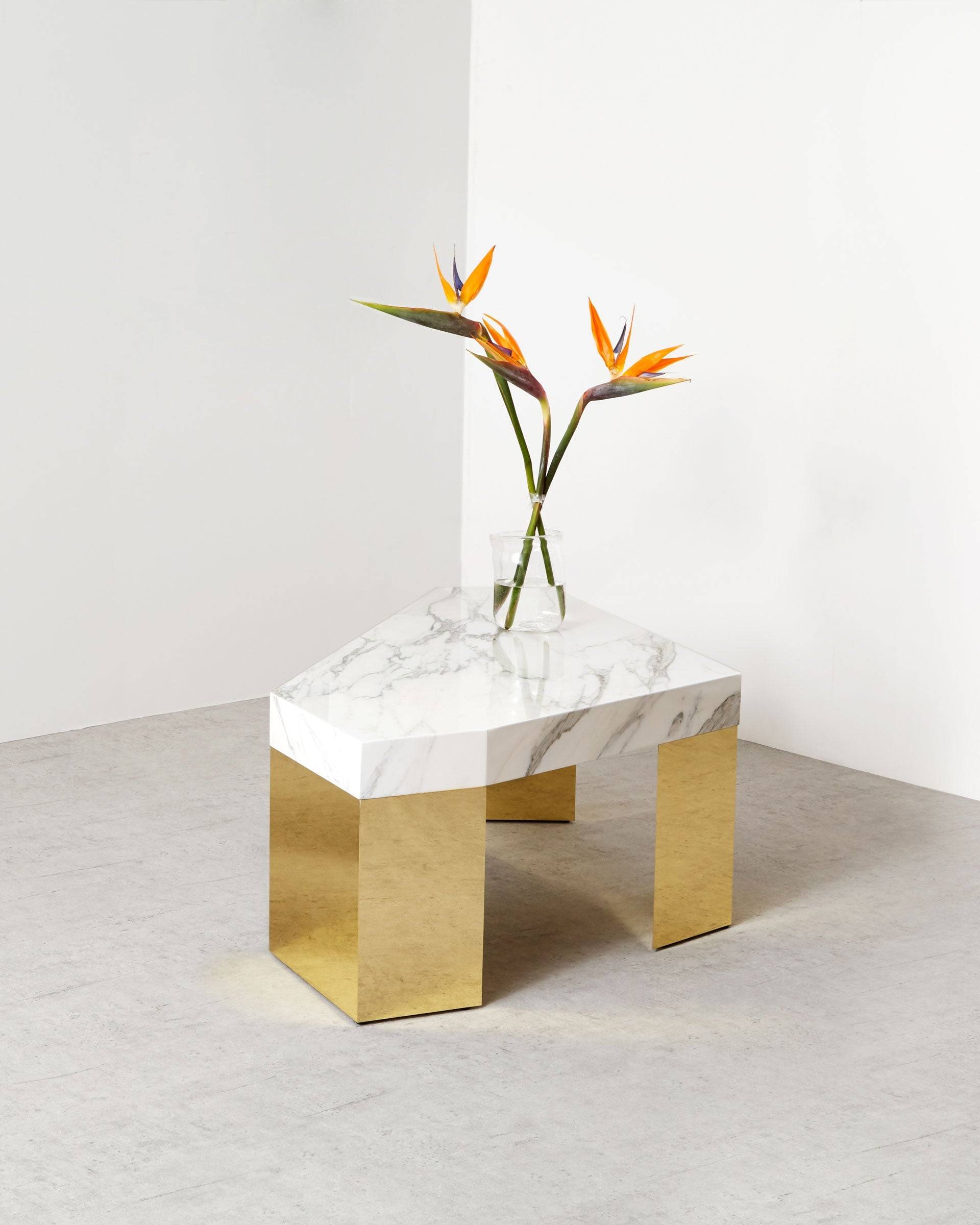 GEM COFFEE TABLE
Sleek statement centerpiece for your living space.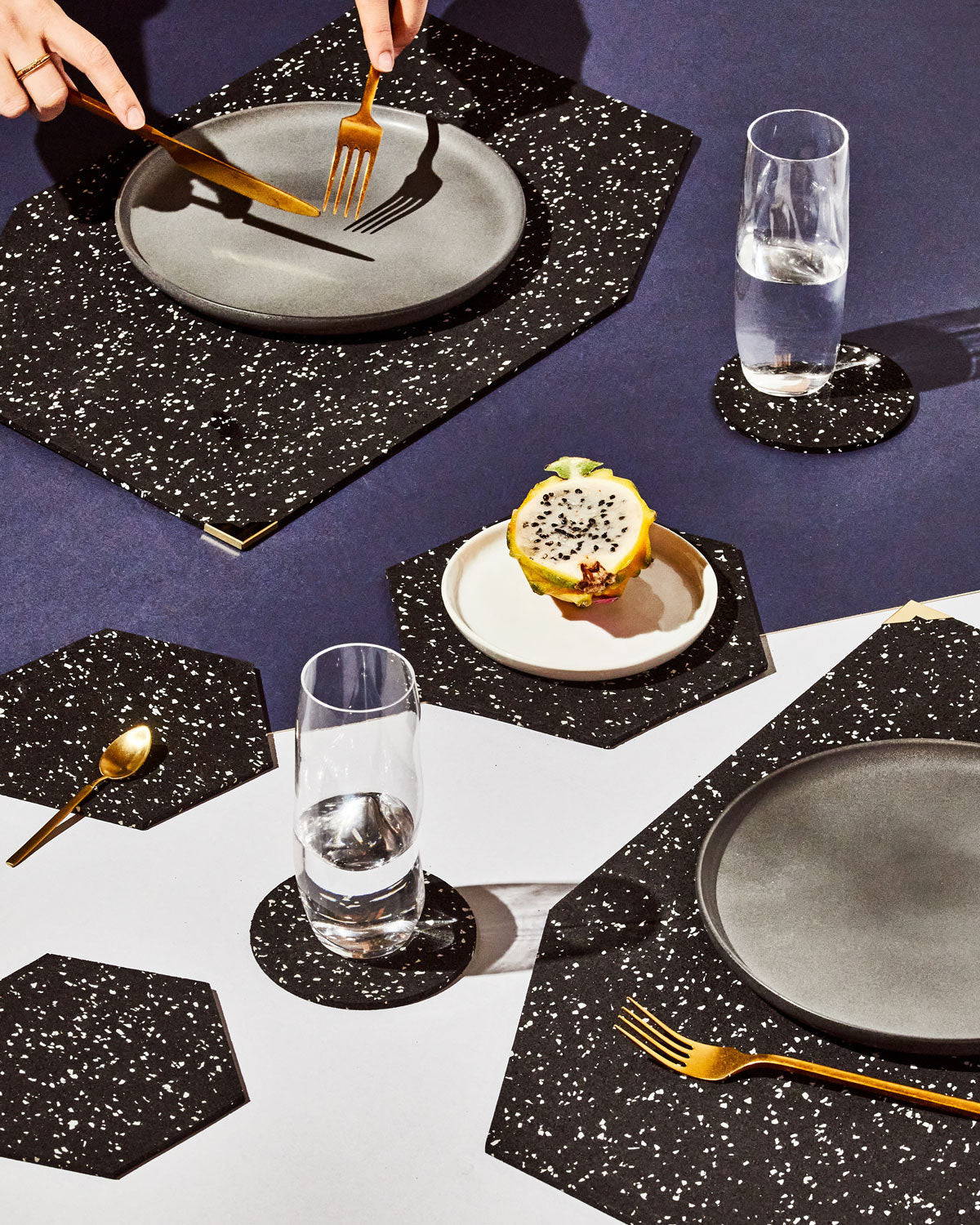 HEX DUO IN SPECKLED BLACK
Heat resistant and elegant.
DOUBLE HEX CONSOLE
A sophisticated entryway piece.