Asking questions and pushing limits is the name of the game for Schoenberger, the New Orleans-bred and based sculptor who makes dramatic and distinct lighting and furniture. Her work is inspired by the past and informed by some time spent as a metalworker and machinist, and Schoenberger works to ensure that her products are engineered to exceed the needs of a user while minimizing the impact on the environment. Objects that interest her most are those whose function in daily life falls squarely between the spiritual and practical. Same same.
We're hearing the gentle roller coaster of Satch's horn dancing gently over the opening refrains of La Vie En Rose when we're sitting beneath the glow of this lamp, aren't you? Schoenberger named this undulant beauty "Louis", after Armstrong, a native of New Orleans just like her. Turn it on, get it into prefect position, settle in with some new sheet music and your instrument of choice. And think to yourself, what a wonderful world.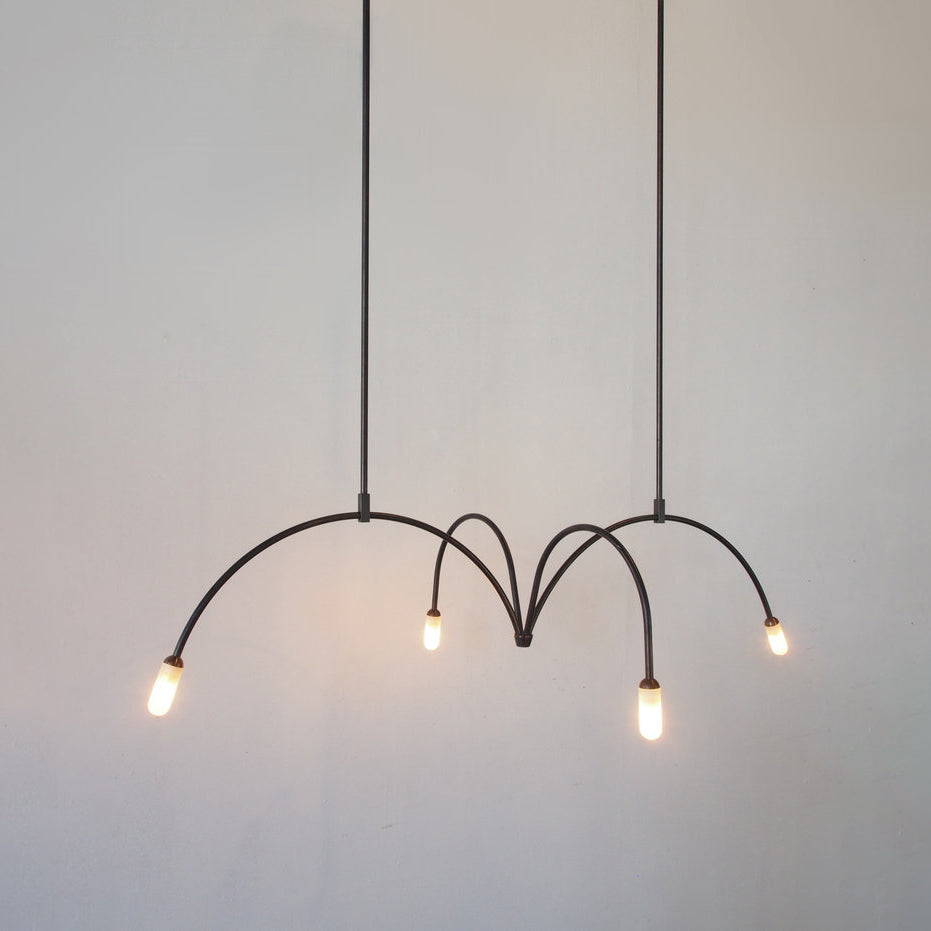 VAULT CHANDELIER
Elegant, curved extension lighting makes this Vault Chandelier a chic piece to hang from ceilings. The blackened brass chandelier is hardwire to provide beautiful lighting for any room in the home.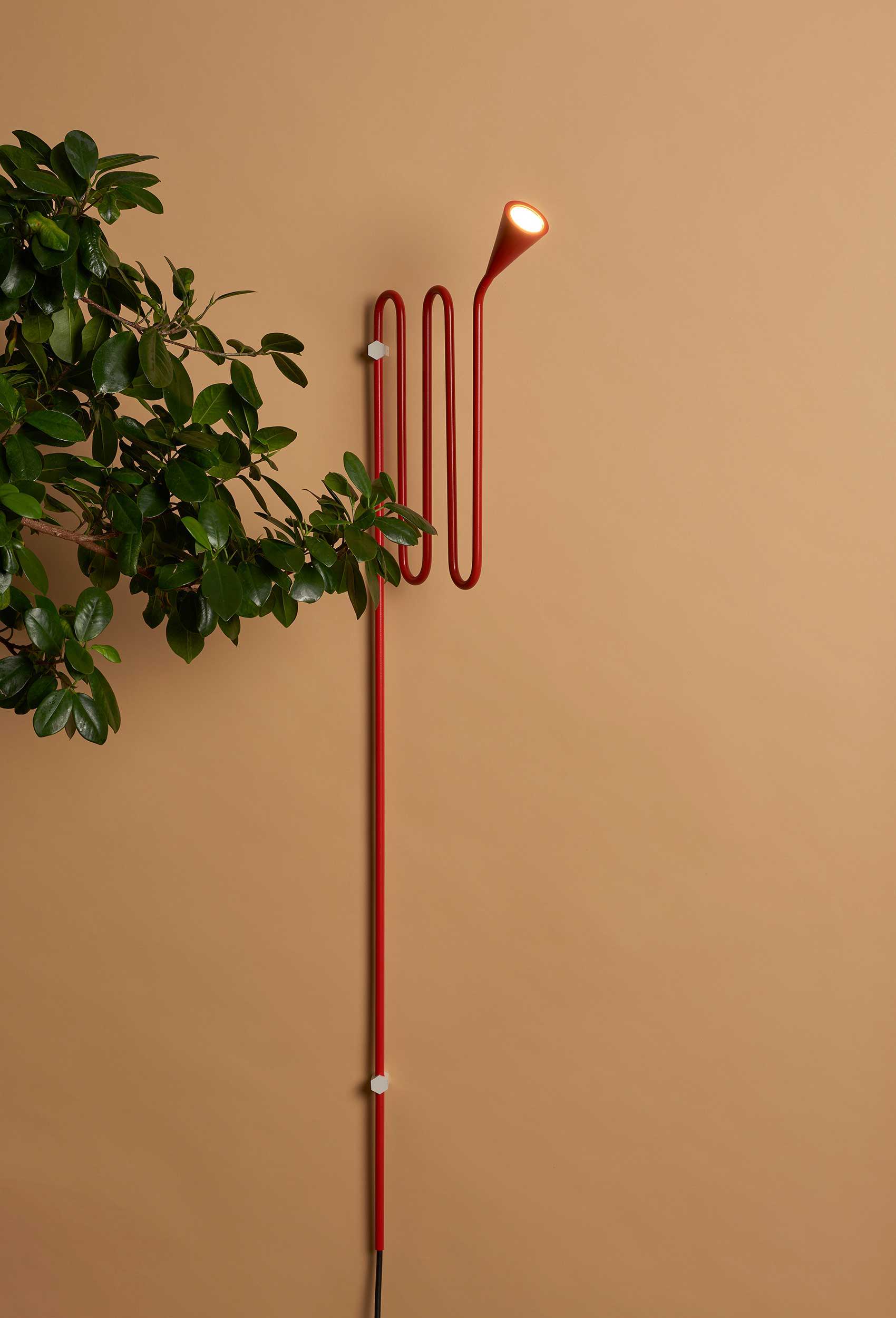 LOUIS WALL LAMP- LARGE, UPLIGHT
  Visually striking, smartly designed and wonderfully unique, the Louis Wall Lamp pays homage to the Jazz culture of New Orleans. With curves that recall the classic shape of brass instruments, it's no wonder this lighting collection was named after Louis Armstrong.