New York-based architect and designer Drew Seskunas, inspired by warm memories of fire circles from his youth, went to work creating Prism, his innovative line of graphic, geometric outdoor furniture from laser-cut, folded steel. Elegant, flexible, and lightweight, his chiminea is a wonder of form and function, sure to set your heart and patio ablaze in the best way.
Shout out to Mexico, the verdant, sublime country whose civilization has brought us so much innovation and richness; we are forever indebted. Thank you for the chiminea, developed by the Mayans so many years ago out of earthenware to keep the rain off of the fire. We're loving this forward and design-friendly incarnation of an old-school classic; Prism's red beauty burns kindling safely and is ready for prime positioning on your patio. Lightweight, portable, with heavy origami vibes, gather 'round it for guaranteed conviviality. And s'mores!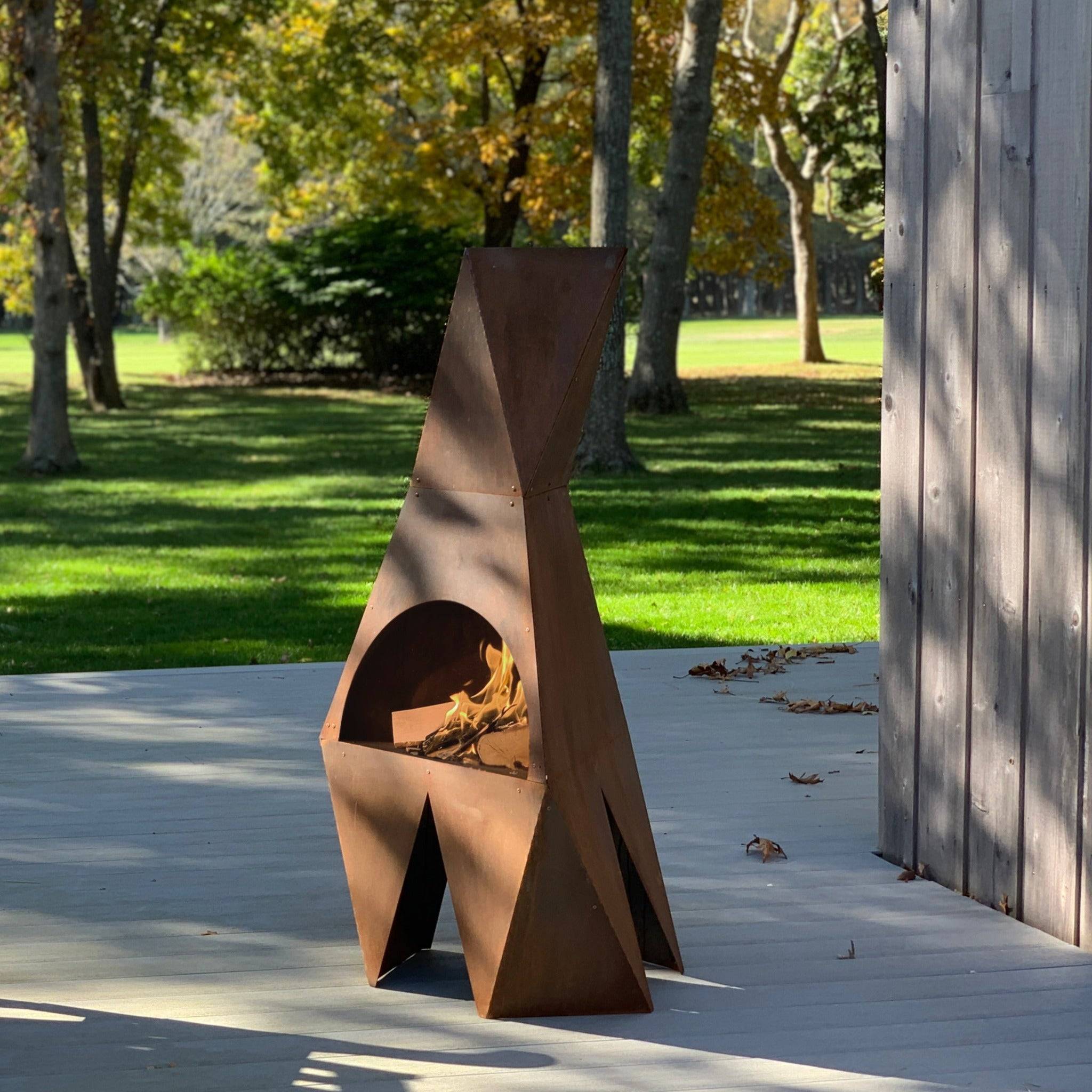 SMALL PRISM CHIMNEA-CORTEN
Featuring sharp shapes and sculptural form, the Small Prism Chiminea in Corten looks like an offering straight out of a design museum. This lightweight outdoor fireplace is portable, so you can reposition it to suit your needs.