Esben & Ellora Rasmussen founded Lucie Kaas in Copenhagen in 2001. The couples' diverse cultural backgrounds and a turning outward to global sources and reference points of inspo from music, culture, design, and art give the charming housewares brand a decidedly universal and timeless flavor. They work with leading designers from around the world to develop irresistible items (yes, they make the Karl Lagerfeld kokeshi doll) and practical products from tableware to lamps to love.

3pm. New England, 1946. You're in a gabardine pant with fedora in hand, or a printed rayon dress with bakelite buttons at the bodice, pincurled, powdered and perfumed. Perched on a stool at the counter of the Miss Florence Diner, you order a baked ham sandwich with lettuce (thirty five cents). Perry Como croons "too weak to break the chains that bind me, I need no shackles to remind me, I'm just a prisoner of love..." from a distant radio. Your heart is skipping beats. You're waiting for the one. Your hot tea arrives in this cup and saucer. Isn't it romantic?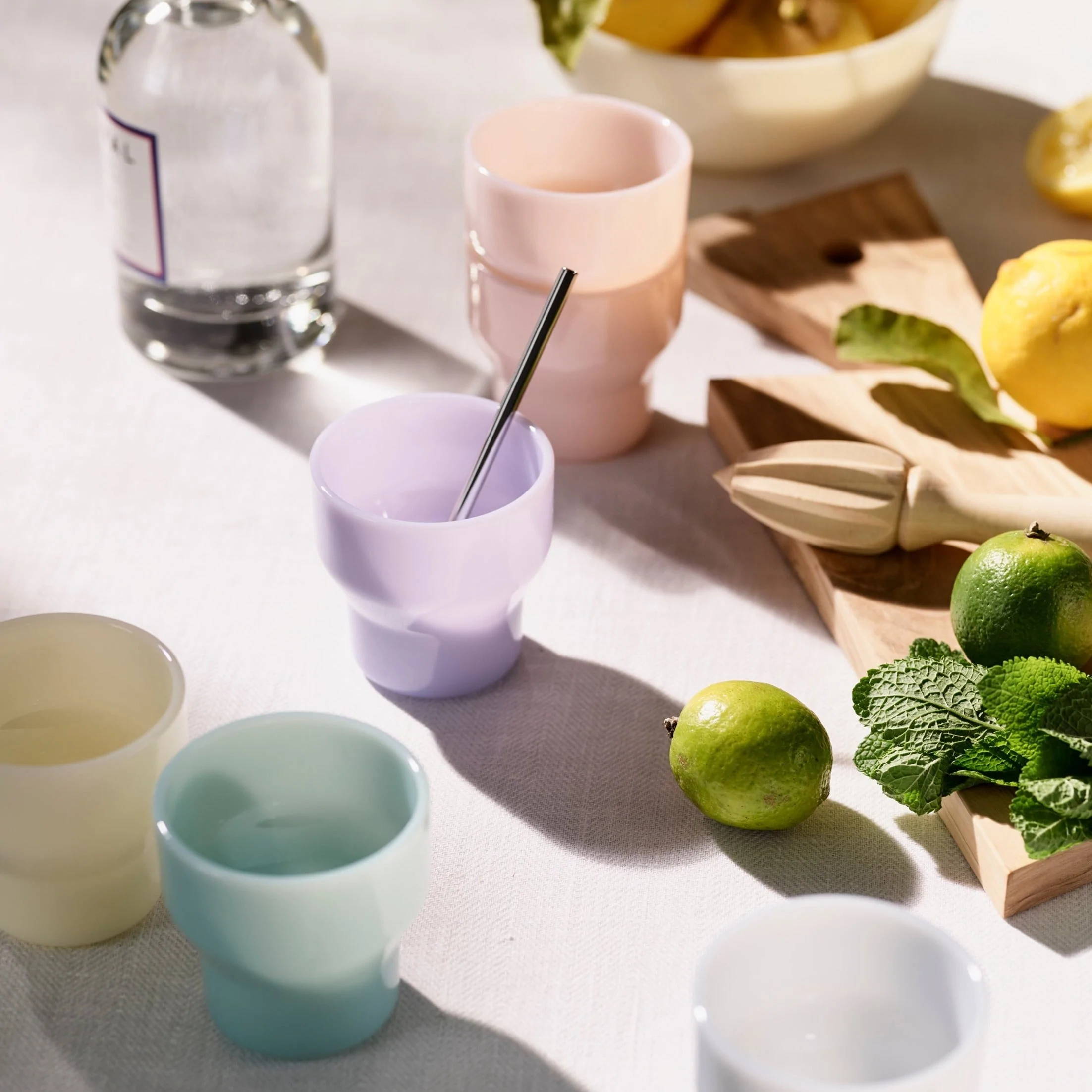 MILK DRINKING GLASS
With a unique shape and subtle sheen, these supple Milk drinking glasses make beautiful vessels for your favorite beverages.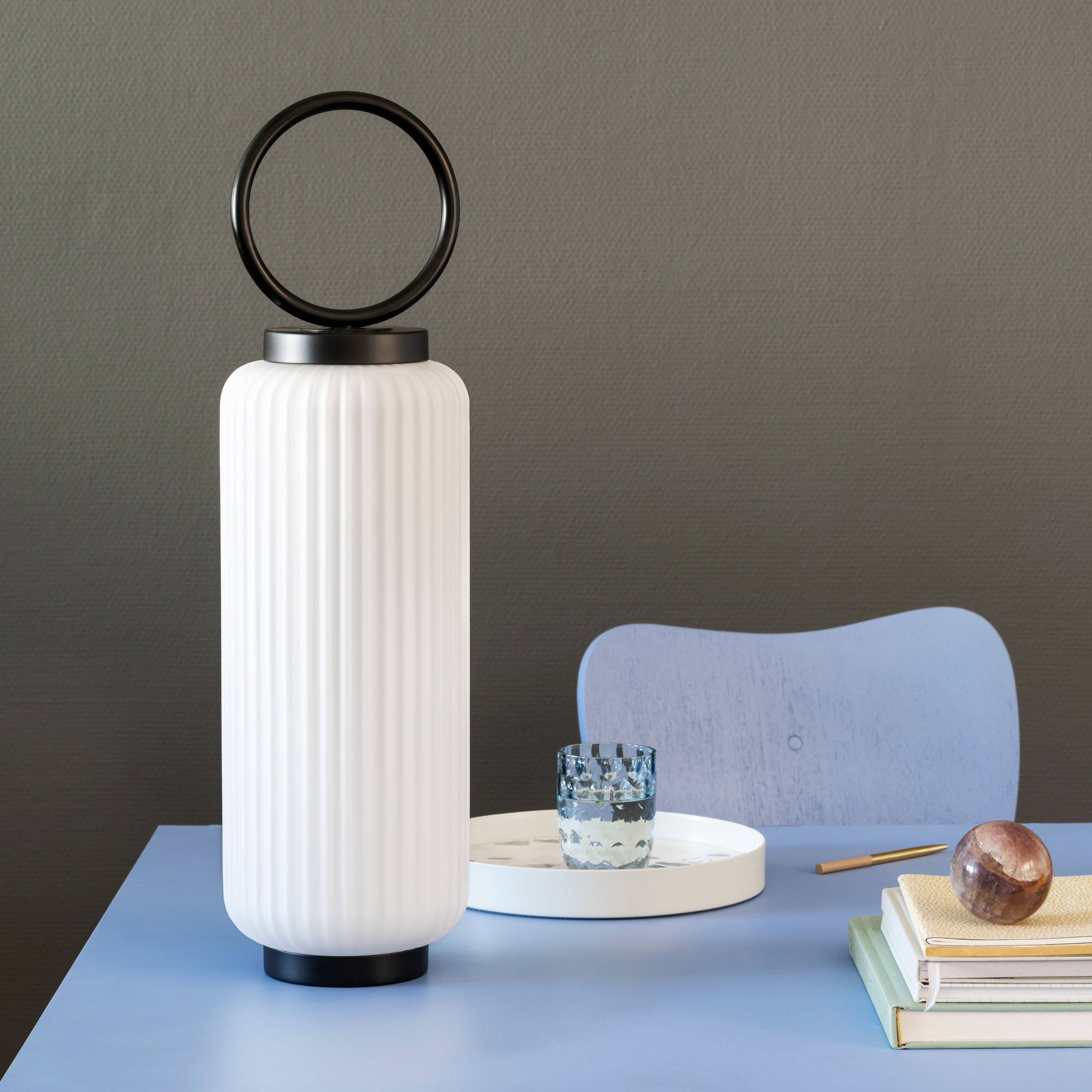 MOONBEAM TABLE LAMP
Illuminate your space with the Moonbeam lamp for a table, credenza, or bedside.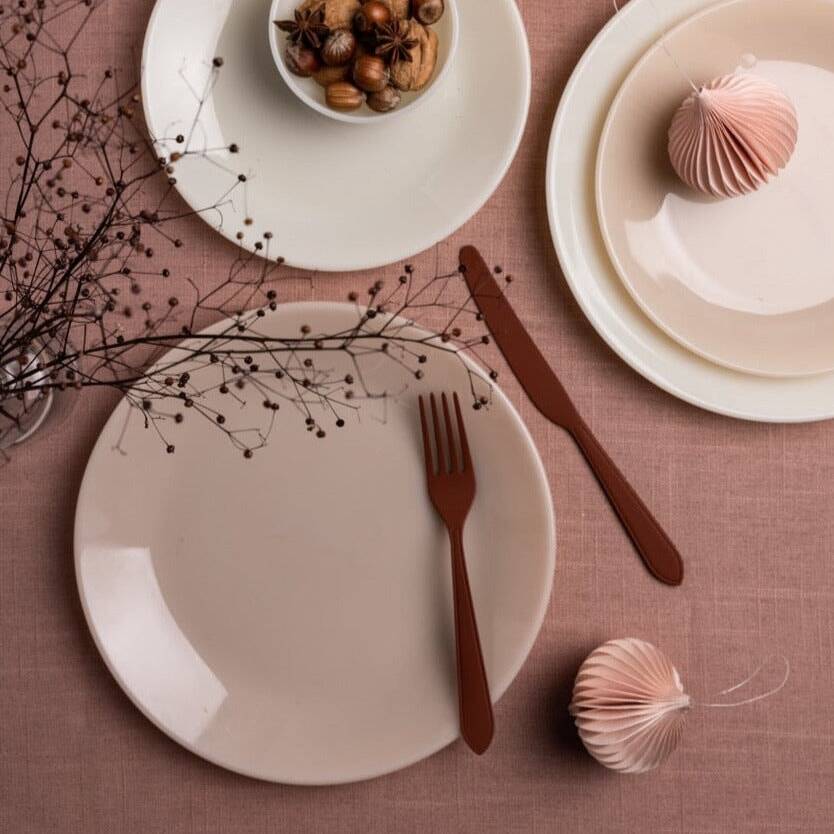 MILK DINNER PLATE
Elevate your table setting and make even the most basic slice of pizza feel more special with these elegant dinner plates that feature supple texture and soft sheen.