Looking for your inner piece? You've found it. Le Puzz creates meditative, vintage-y, visually exuberant puzzles with weird jigsaw shapes (rather than like, four or five basic ass shapes) and extra-thick pieces, so you can pick your finished puzzle up, if you dare. Pretty enough to frame, fun enough to break apart and do again. And again.
If you didn't collect stickers at some point in your life, can we even be friends? Le Puzz knows what's up with this insane image of a quadrillion vintage stickers for your puzzling pleasure. The antithesis of those minimalist, mind-bending monochromatic nightmares, this one's for the microscopic hunters and gatherers!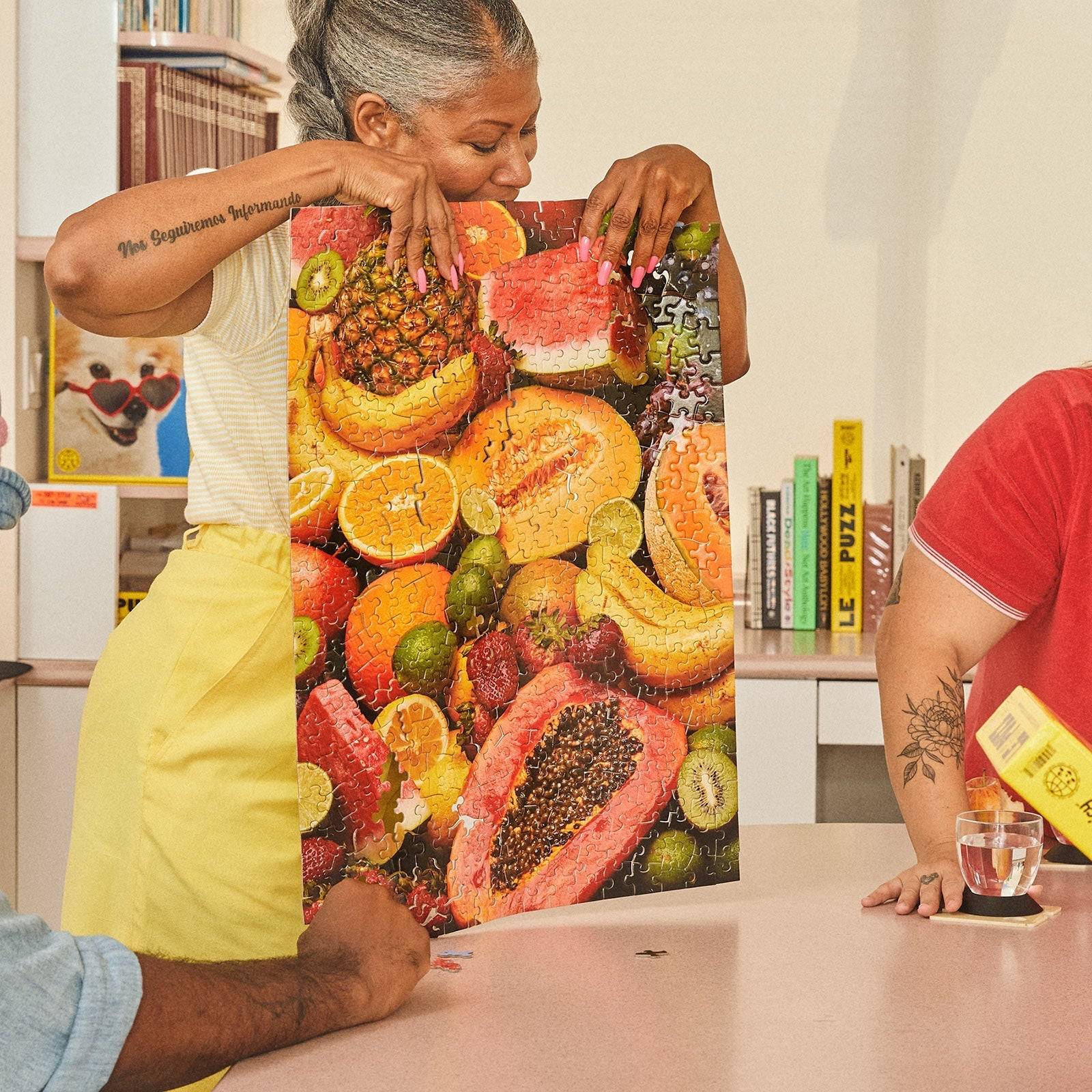 JUICY
Juicy is Le Puzz's take on a classic jigsaw puzzle theme — a giant pile of fruit!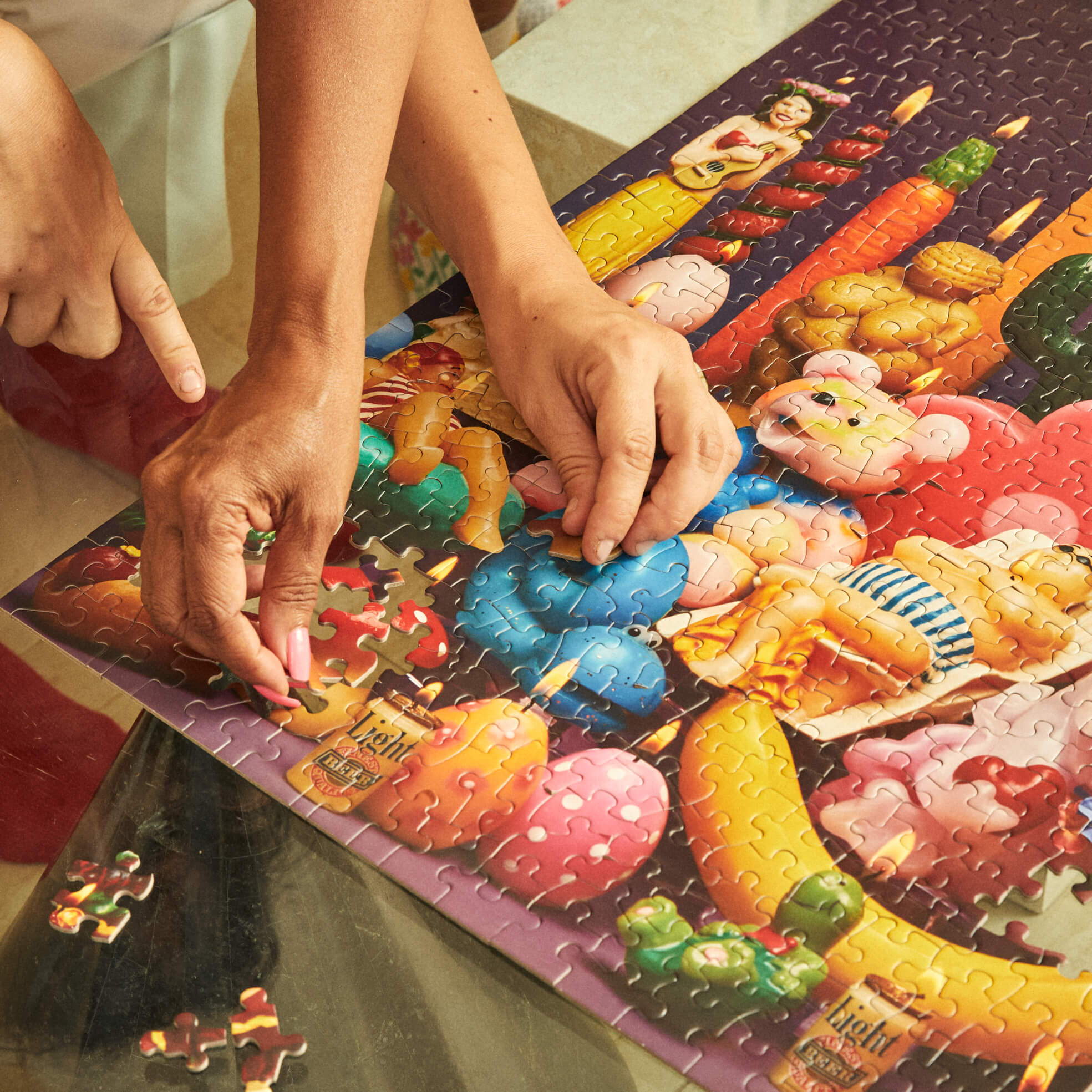 LIGHTEN UP
Lighten Up is a special collection of rare and vintage novelty character candles. 500 pieces, randomly cut.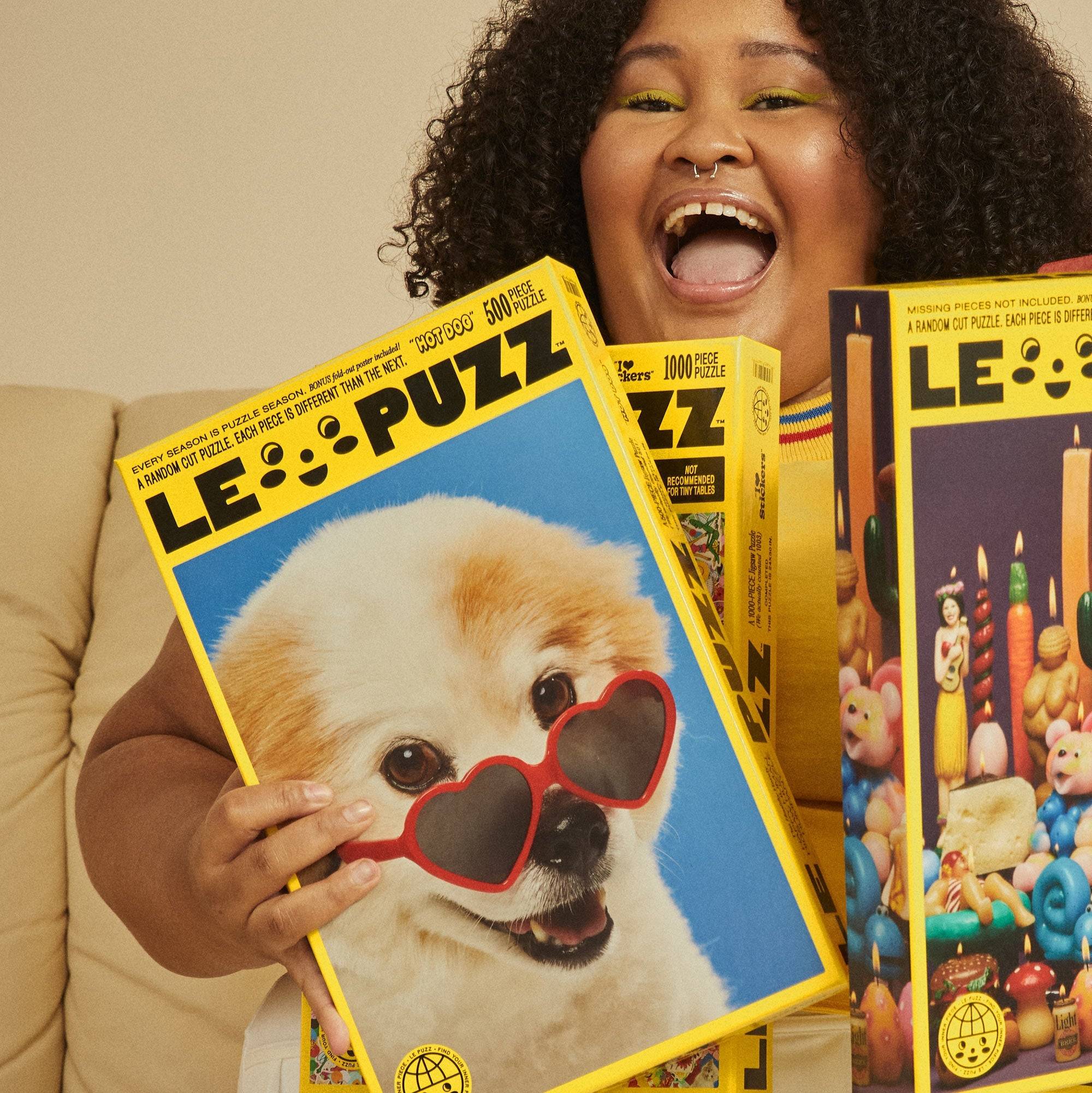 HOT DOG
Is your dog cool or Big Lolita Energy enough to wear heart-shaped sunnies? Well this one is.