Looking for your inner piece? You've found it. Le Puzz creates meditative, vintage-y, visually exuberant puzzles with weird jigsaw shapes (rather than like, four or five basic ass shapes) and extra-thick pieces, so you can pick your finished puzzle up, if you dare. Pretty enough to frame, fun enough to break apart and do again. And again.
"We're gonna turn it on, we're gonna bring you the pooooower...." if you recognize those lyrics - they're from the opening theme of the PBS kids' show The Electric Company - you're officially OLD as hell and ready for your AARP card, but damn you lived through some of the greatest times ever and you should count yourself lucky. If it's ringing no bells, look it up on YouTube. Bring back that '70s feeling anytime with this special collab puzzle featuring one of our fave artists, Clay Hickson. Tap into pre-digital bliss and puzzle your heart out, you groovy kid.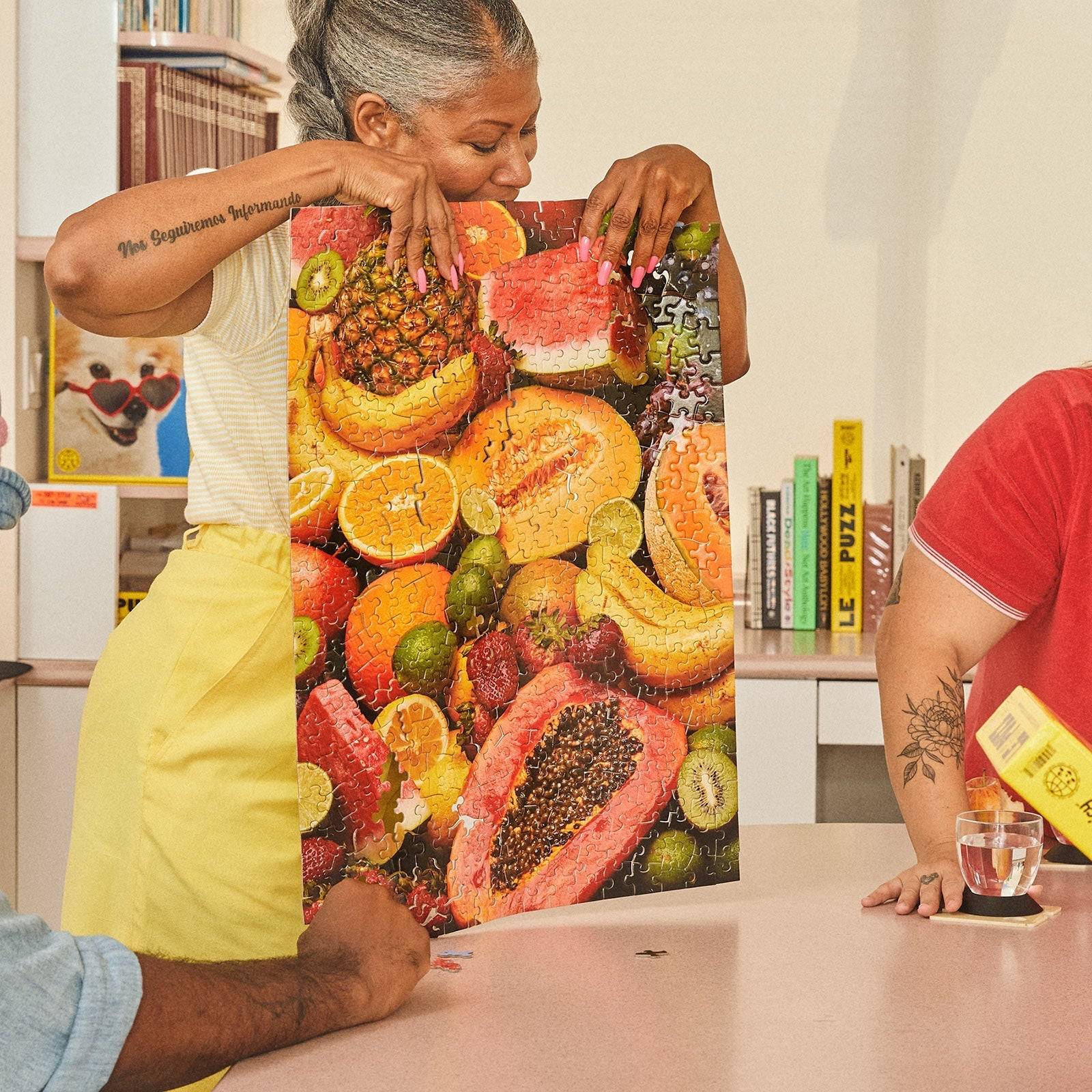 JUICY
Juicy is Le Puzz's take on a classic jigsaw puzzle theme — a giant pile of fruit!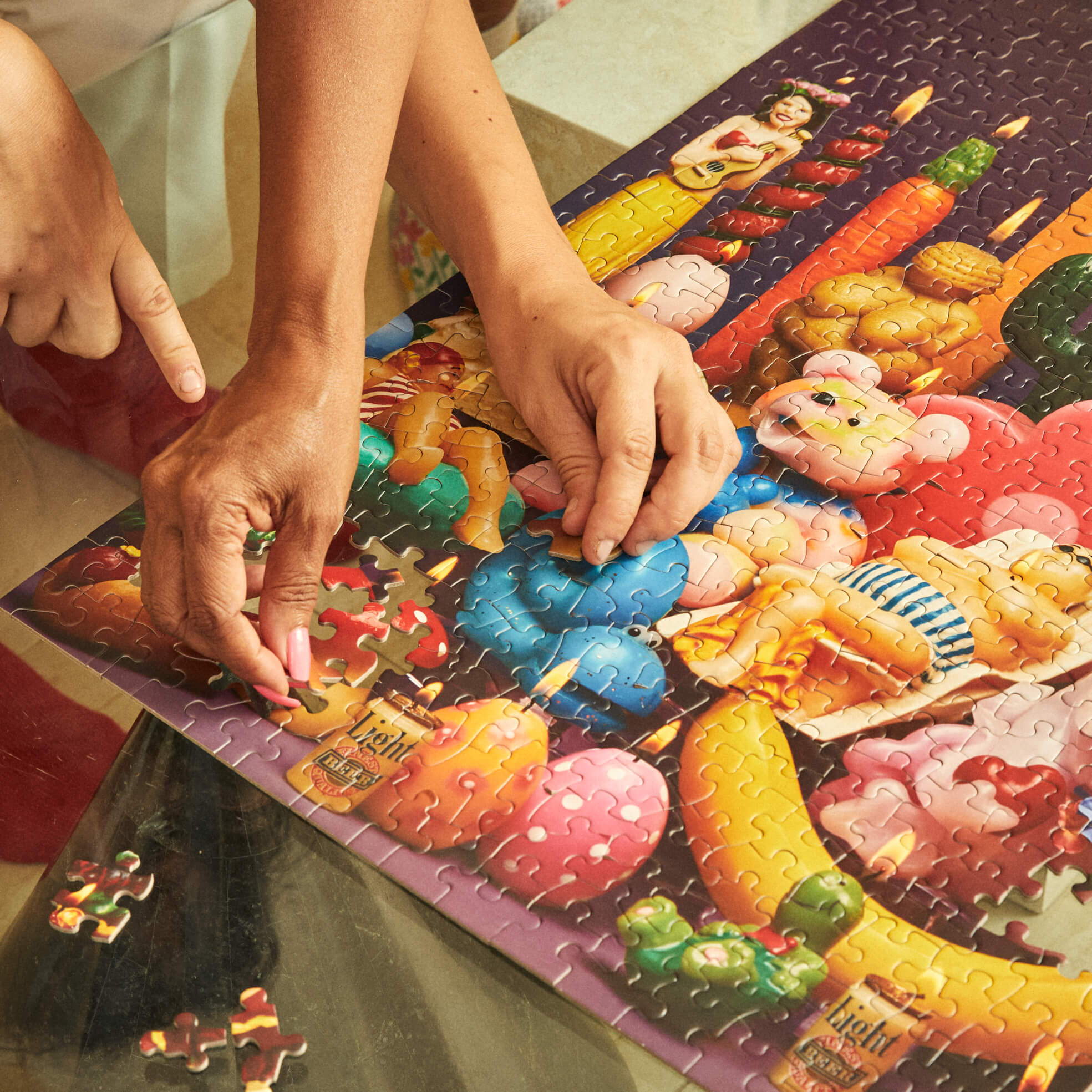 LIGHTEN UP
Lighten Up is a special collection of rare and vintage novelty character candles. 500 pieces, randomly cut.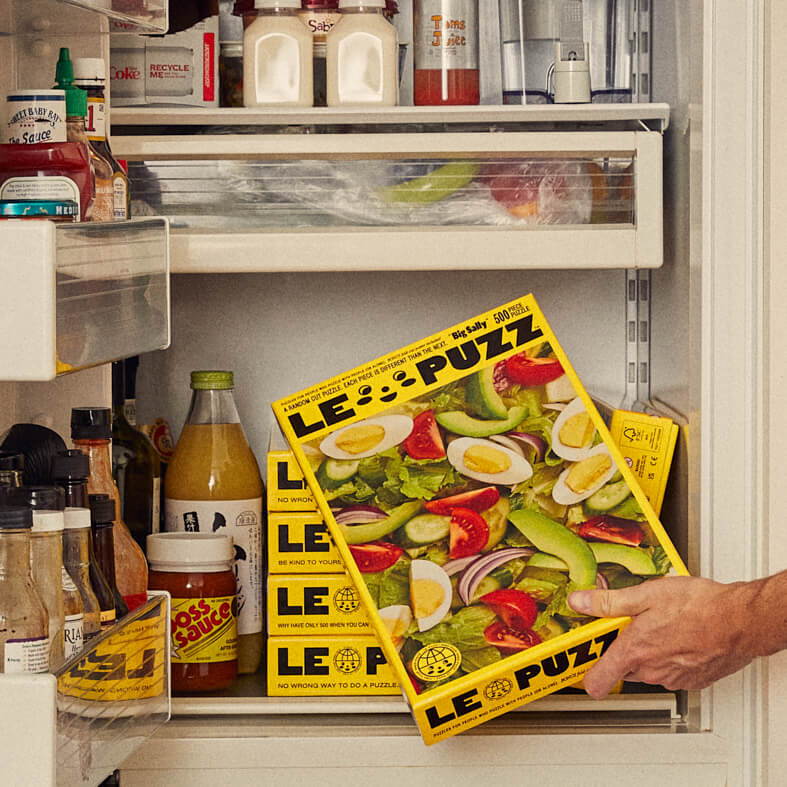 BIG SALLY
Big Sally is a healthy choice for a puzzle