After twenty years as an interior designer, Le Foundouk founder Victoria Taylor curated her first collection of vintage Moroccan rugs in 2009 from Berber tribes across the Atlas Mountains. On a continuous hunt in every corner of the world, she offers Le Foundouk, the curated collection of midcentury rugs, textiles, and lighting, all wildly inspired pieces selected with a desire to dazzle. Should you have a taste for exotic decor and a yearning for foreign lands (who doesn't?!), you've found a goldmine here.

We'd suggest throwing on Alice Coltrane's epic 1971 Journey in Satchidananda and hunkering down for some spiritual release and elevation atop this Berber stunner. Its long shaggy pile will envelop your bare feet, and your sari swaddled behind, providing the perfect cloud upon which to fly away into an hours-long meditative sesh. Should you wish to simply place it in front of your baby's crib as a really good-looking nursery accent and go about your normal, hectic professional life instead, we're cool with that too.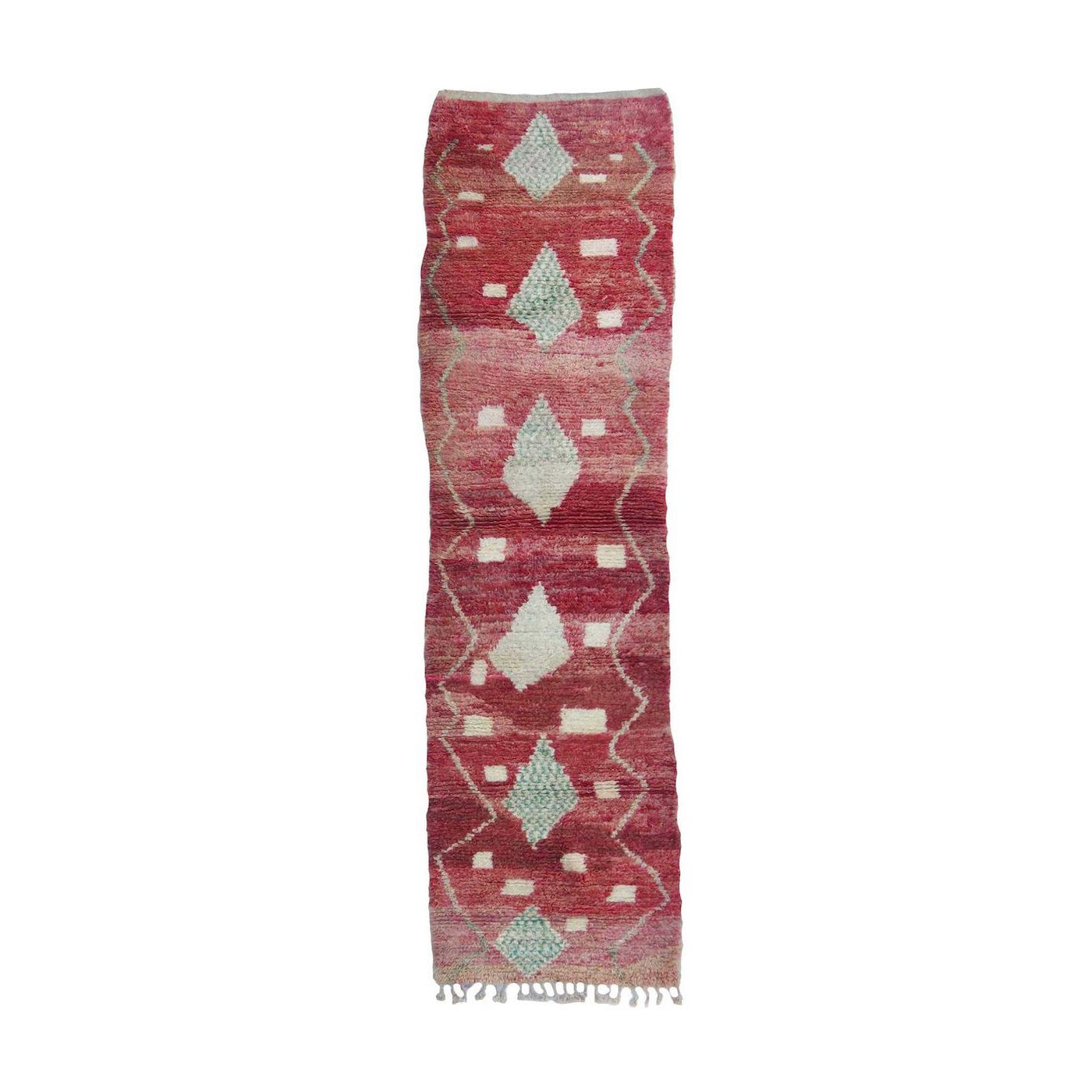 VINTAGE BOUJAD RUNNER
At over 12 feet long, this runner is ready for your super hall, woven in terracotta, green and ivory wool this vintage Moroccan runner has a wonderful geometric Berber pattern.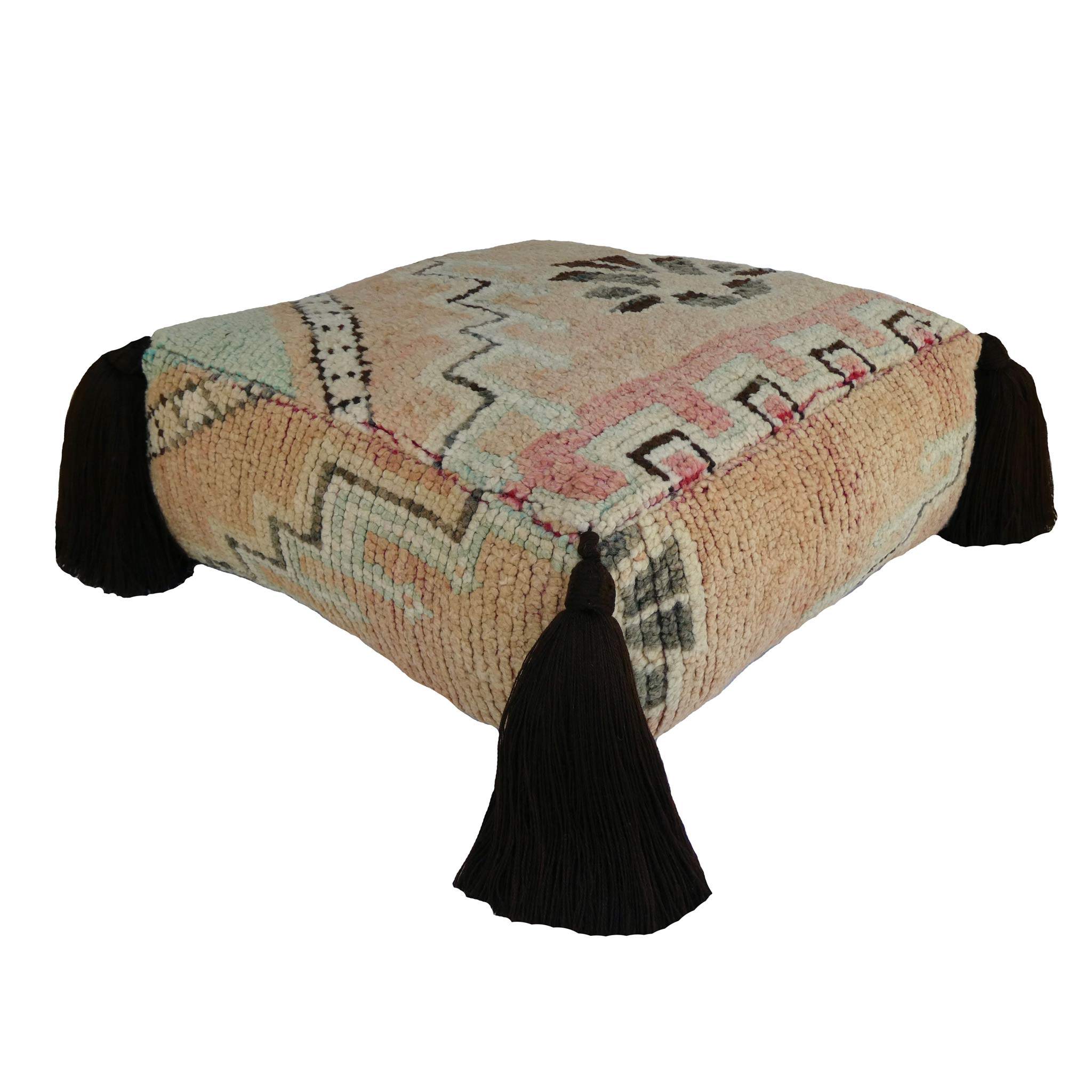 MOROCCAN WOOL POUF
Feet up, relax mode on.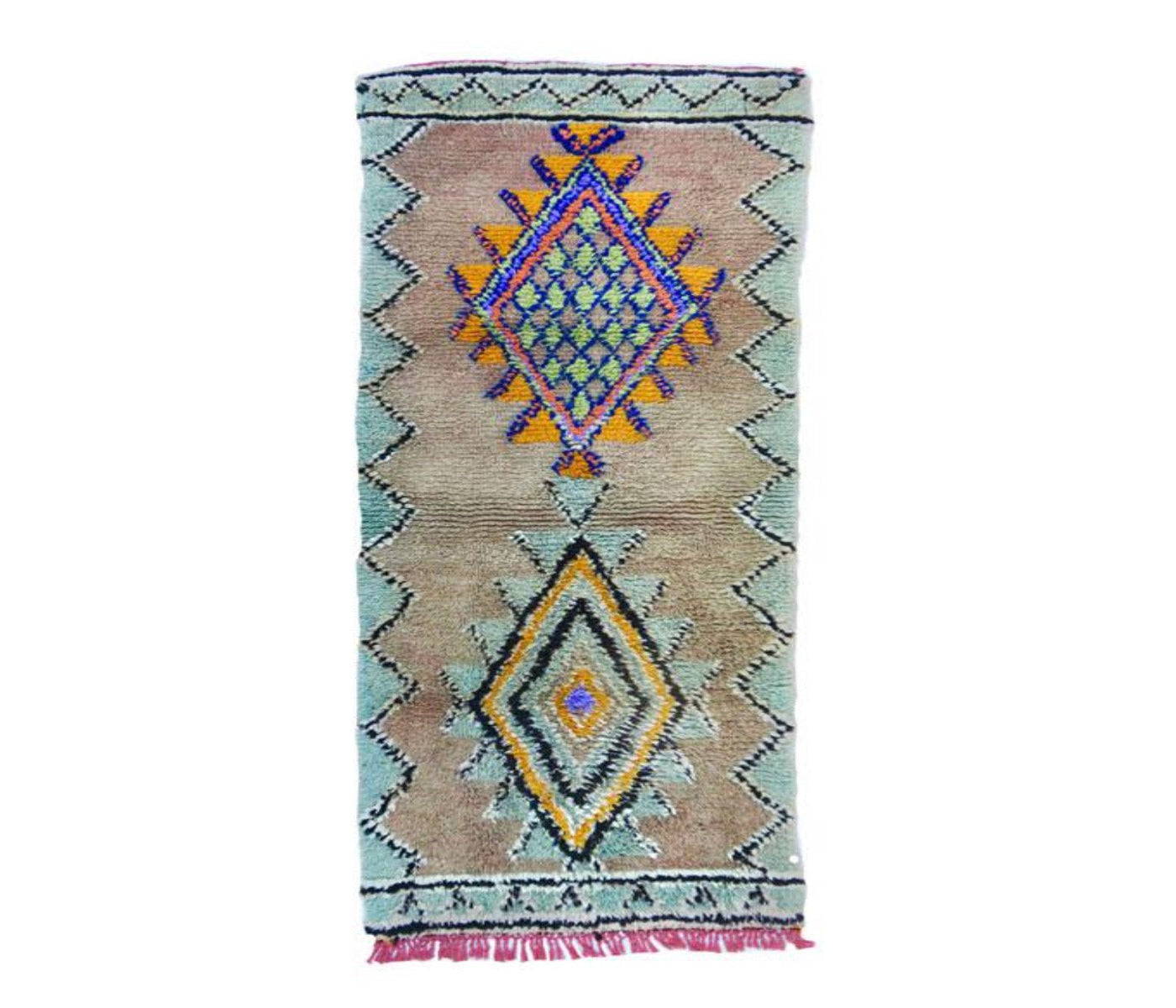 MID-CENTURY BOUJAD RUG
Fantastic diamonds adorn the surface of this Moroccan Boujad rug, a true treat for your floors.