Keith Simpson is a Western New York state-based artist/teacher whose practice balances studio arts and teaching. Both practices investigate the evolving intersections of emerging technologies, historical art objects, and contemporary ceramic studio practice; toward the cultivation of novel ceramic art objects that query object traditions, our present, and our potential futures.

This 3d-printed, dual-tone porcelain vase with earthenware finials feels like what you'd get if your favorite plastic tote from Oaxaca headed into a kiln with your grandma's Lladro ballerina for a heavy makeout sesh.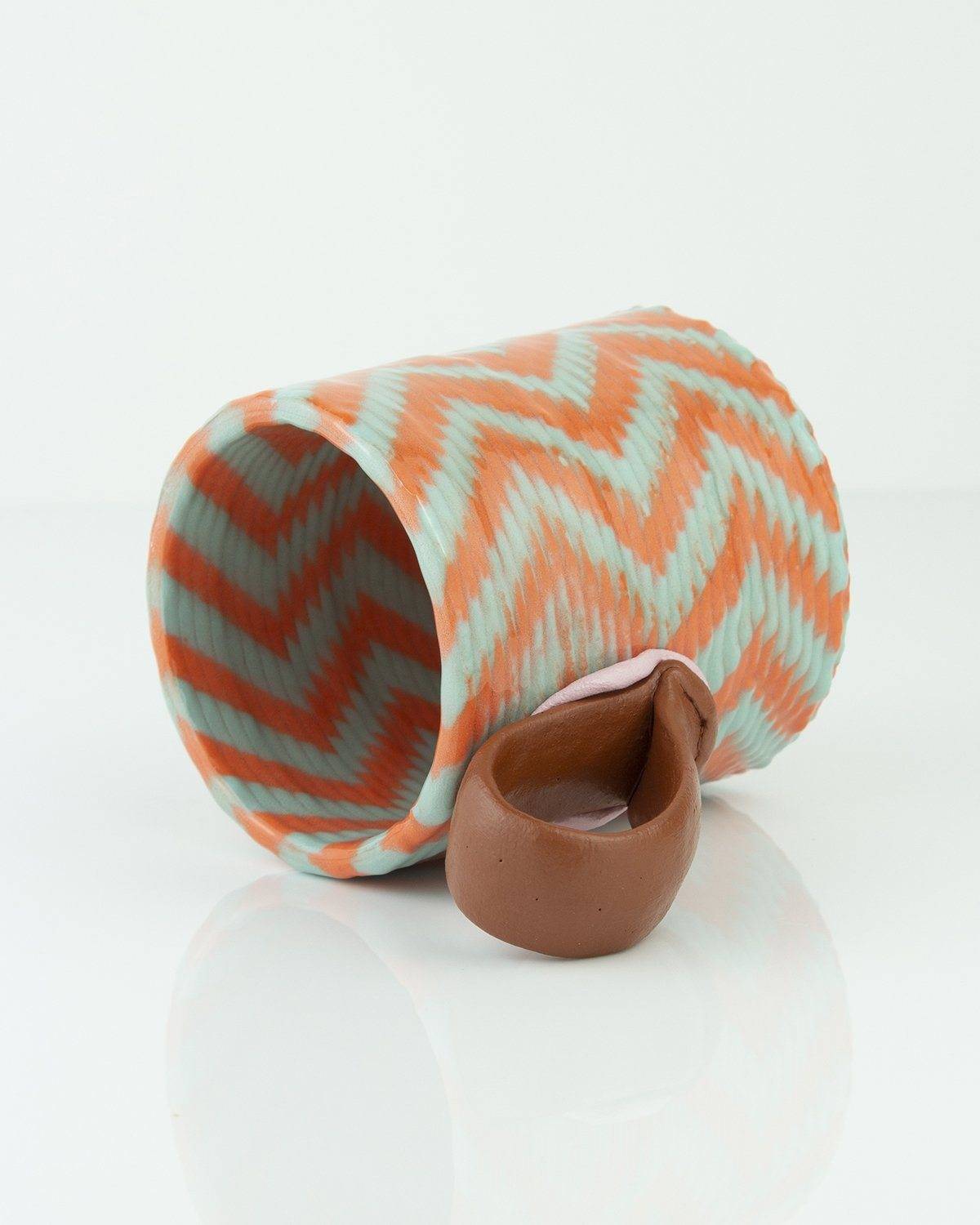 BLUE AND ORANGE ZIG ZAG MUG
3D Printed Porcelain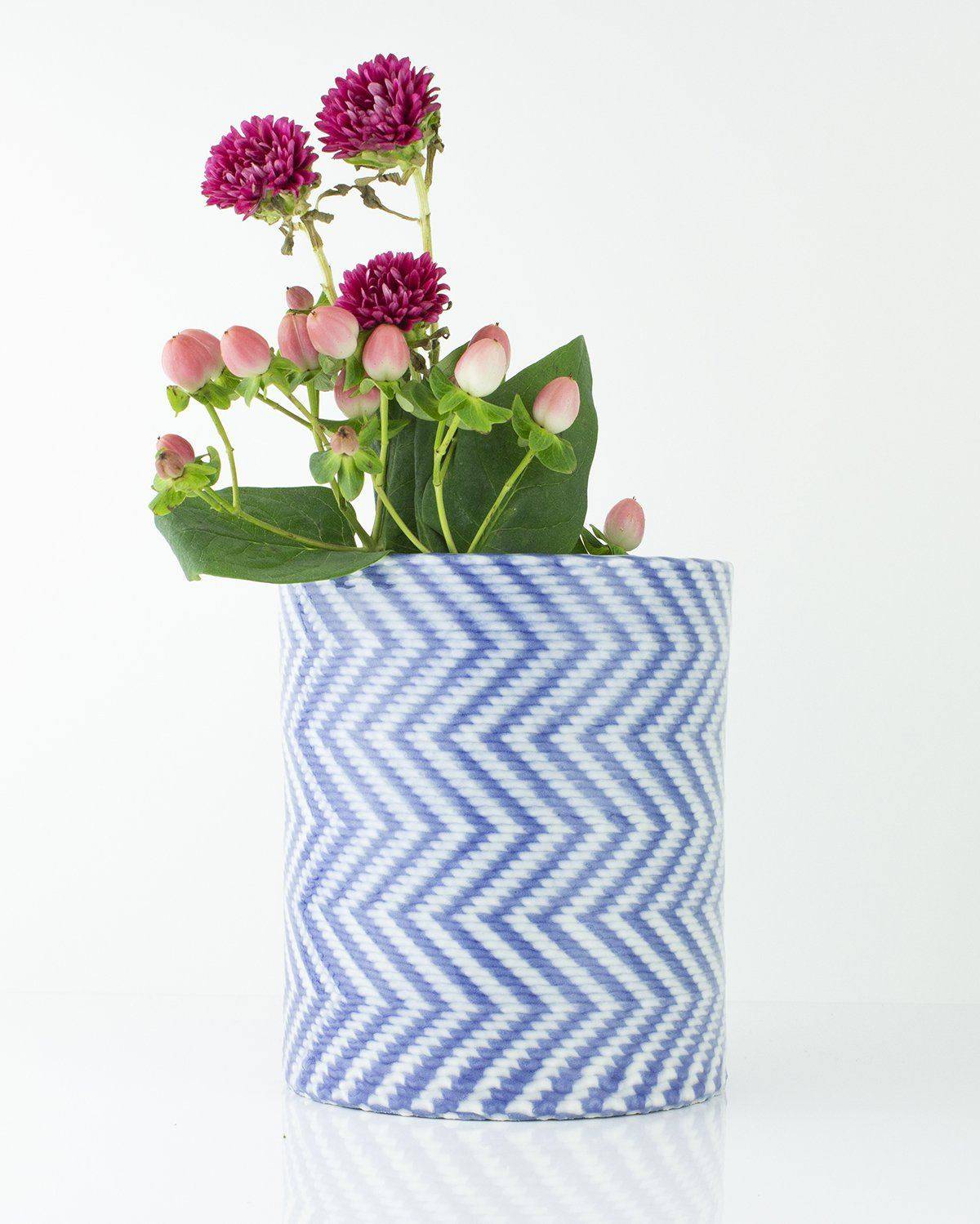 BLUE AND WHITE ZIG ZAG VASE
Wavy, beautiful, versatile and 3D printed.
PURPLE AND YELLOW ZIG ZAG MUG
3D Printed Porcelain with a handle made from foraged materials.