As any true Sneakerhead will confirm, when the kicks come out of the box, you need a Jason Markk kit on hand. Since 2007, the brand has offered extremely high-quality products for cleaning your favorite shoes, and over the years they've expanded their line of miracle solutions to include cleaners, brushes, wipes, and bundles for preserving other fashion items like bags and hats. Born in service to one of the most important subsections of streetwear culture, Jason Markk is honestly iconic and deeply committed to helping you care for your most beloved clothing essentials.

Sure Dawn dishwashing soap and a toothbrush may suffice, but your very best kicks (that you paid five times retail for at resale) deserve more. Your Tiffany AF1s, your Union Dunks, Wales Bonner Sambas, Travis Jordans, and Jjjjound New Balances deserve to be treated with premium solutions for protection (before you even step out the door, please!) and regular maintenance. Let's face it, some cost as much as a used car, so let's treat them accordingly.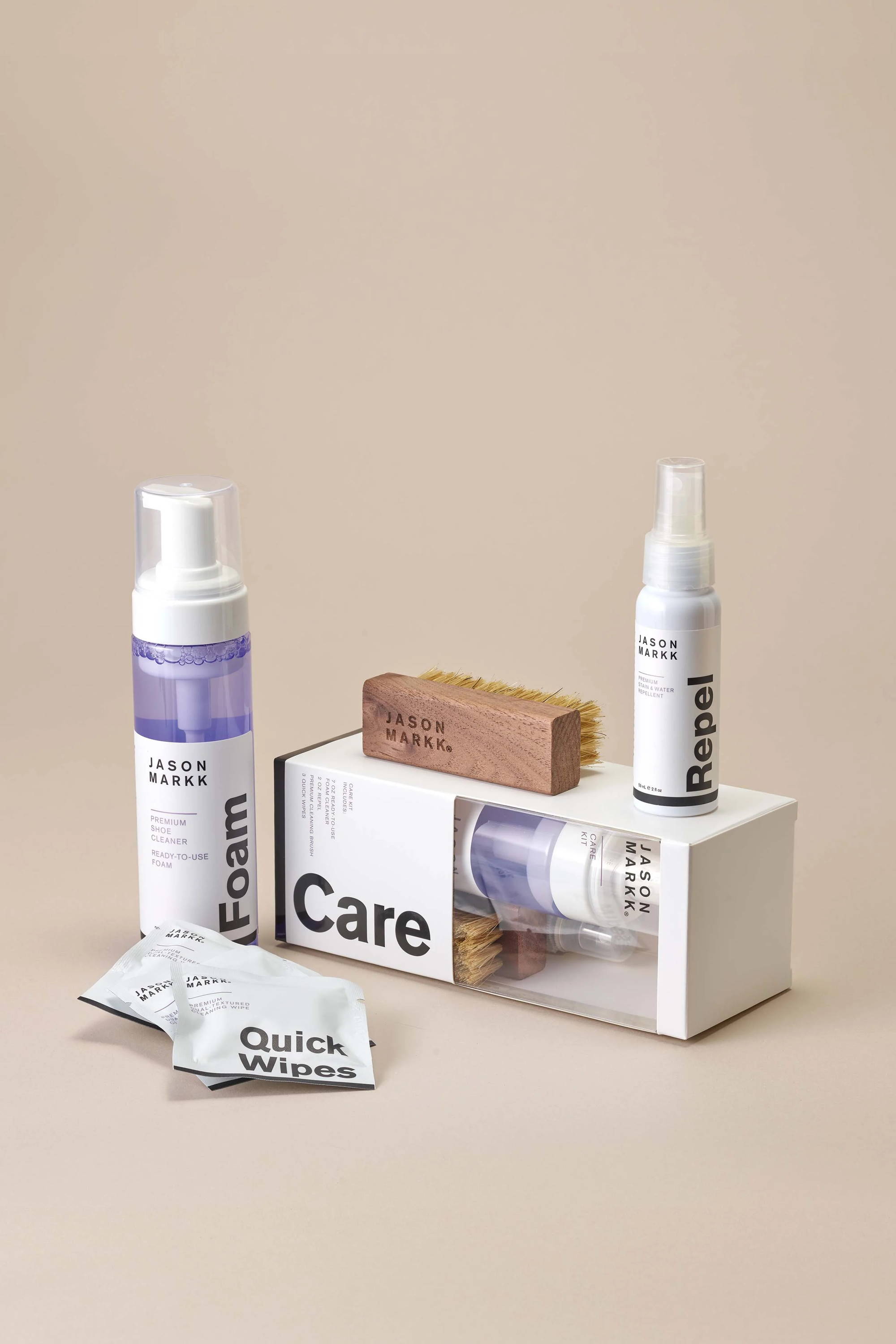 CARE KIT
This comprehensive kit from Jason Markk offers everything you need to treat your favorite clothing and accessories with a little TLC..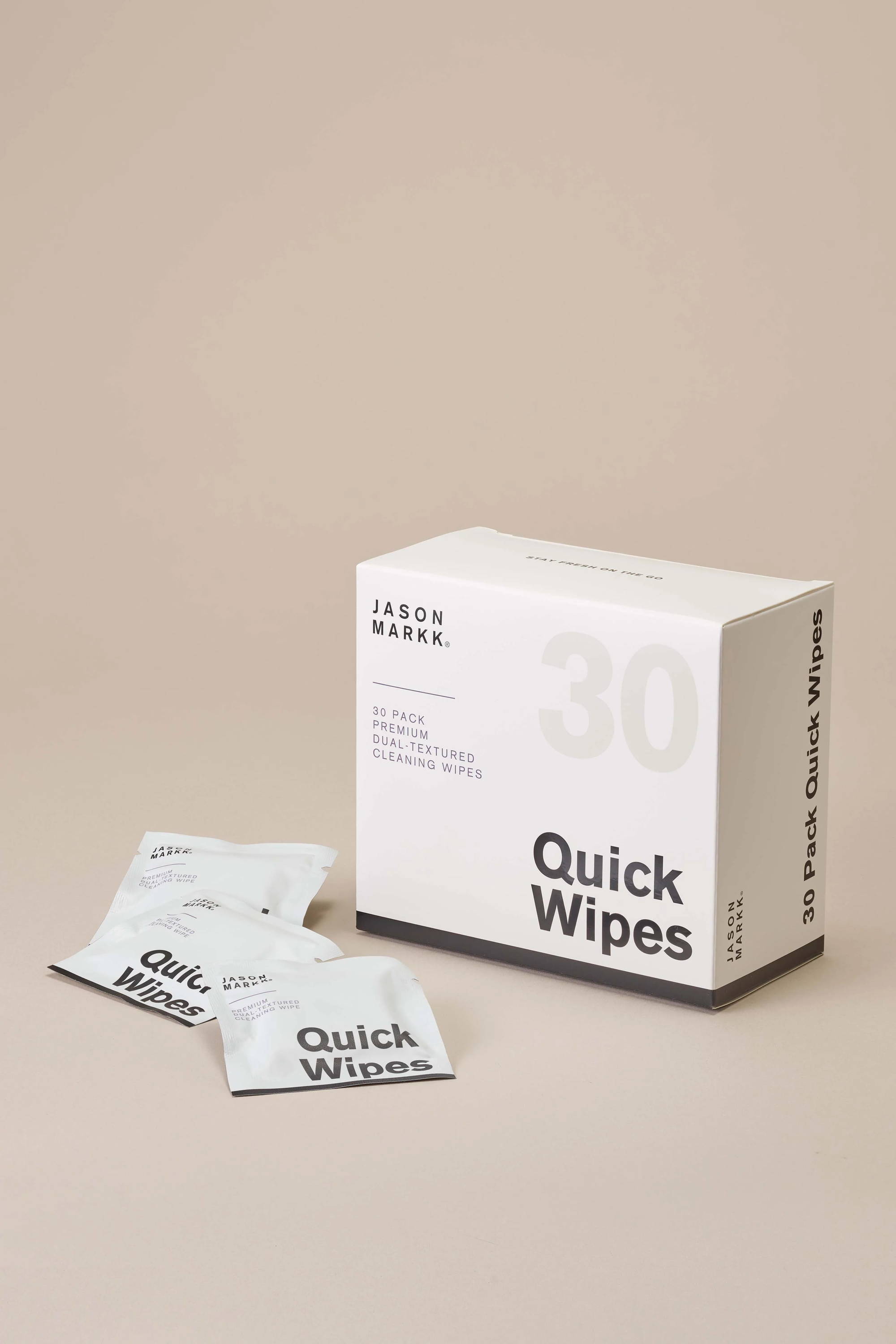 QUICK WIPES- 30 PACK
Individually packaged and conveniently sized, each box comes with 30 wipes and fit easily in pocket, purse or gym bag.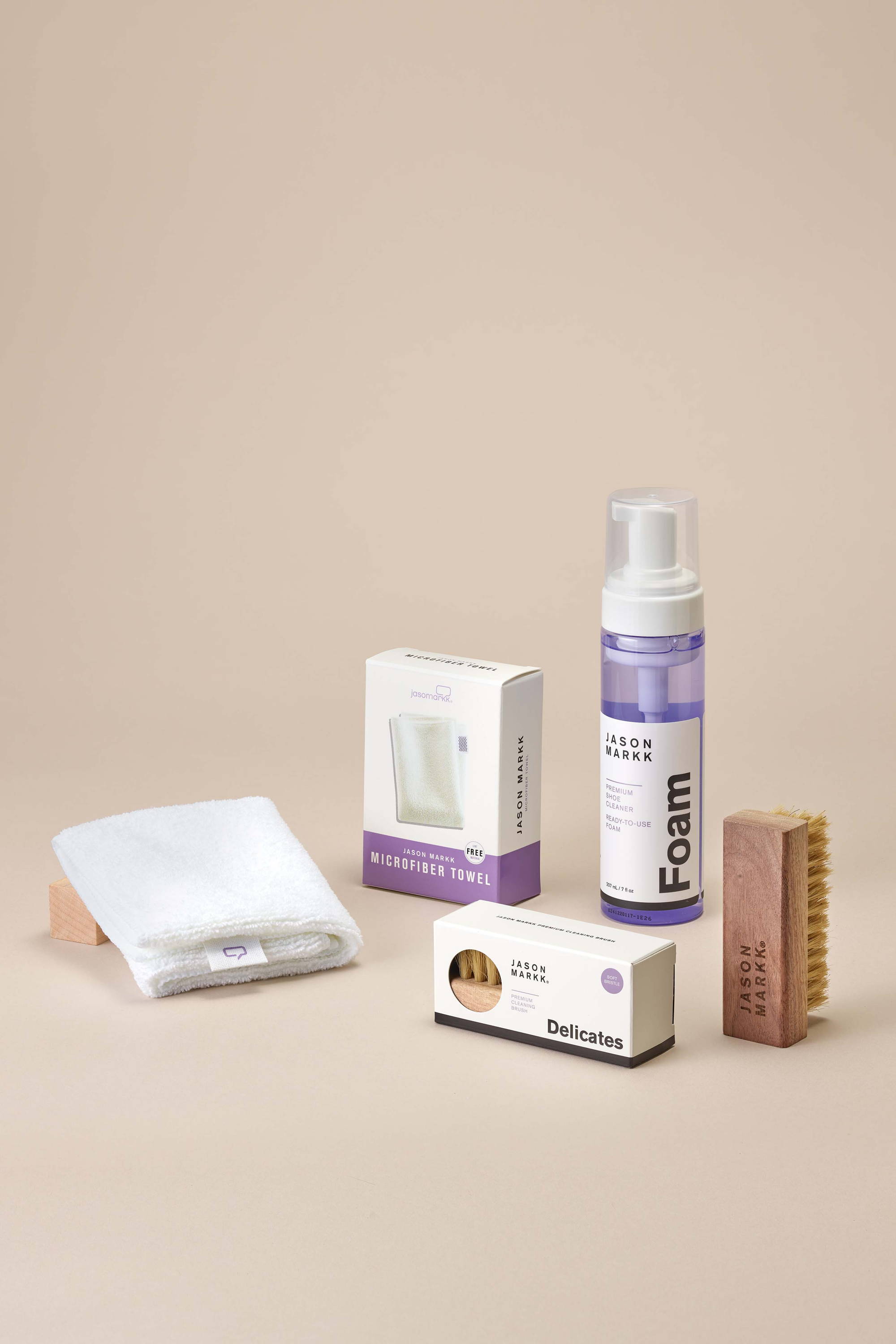 RTU BUNDLE
Ideal for cleaning and conditioning delicate materials like suede and nubeck,