Homa Studios is proposing new visions of domesticity with crouching, swooping, leaning ceramics that are first rendered via 3D printer and cast into endlessly intriguing home wares. Crafted in designer Altarik Banks's native New Jersey with clay that he forages (!!) from nearby Toney's Brook, Homa Studios brings the surprise and joy back to the vessels you use every day. We're itching to put some corner store flowers in one of these vases.
Reminiscent of those side twists you do in the morning to stretch and wake up, The Torso Vase from Homa Studios is an exercise in movement. From any perspective, the vase's appearance shape shifts. The sculptural centerpiece of any room, this vase will bring depth to even a single dried flower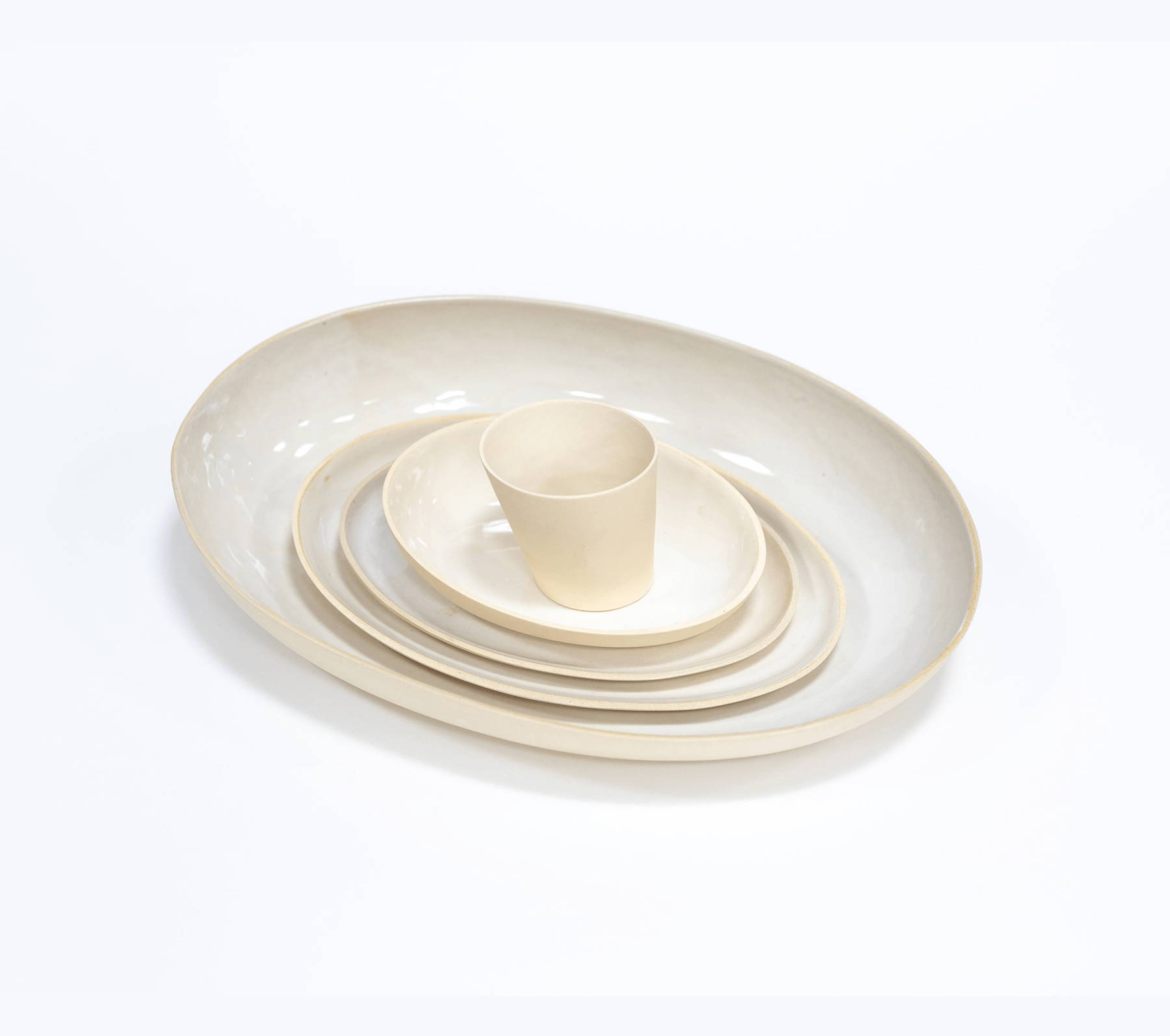 SERVING PLATTER
Dinner-time ready.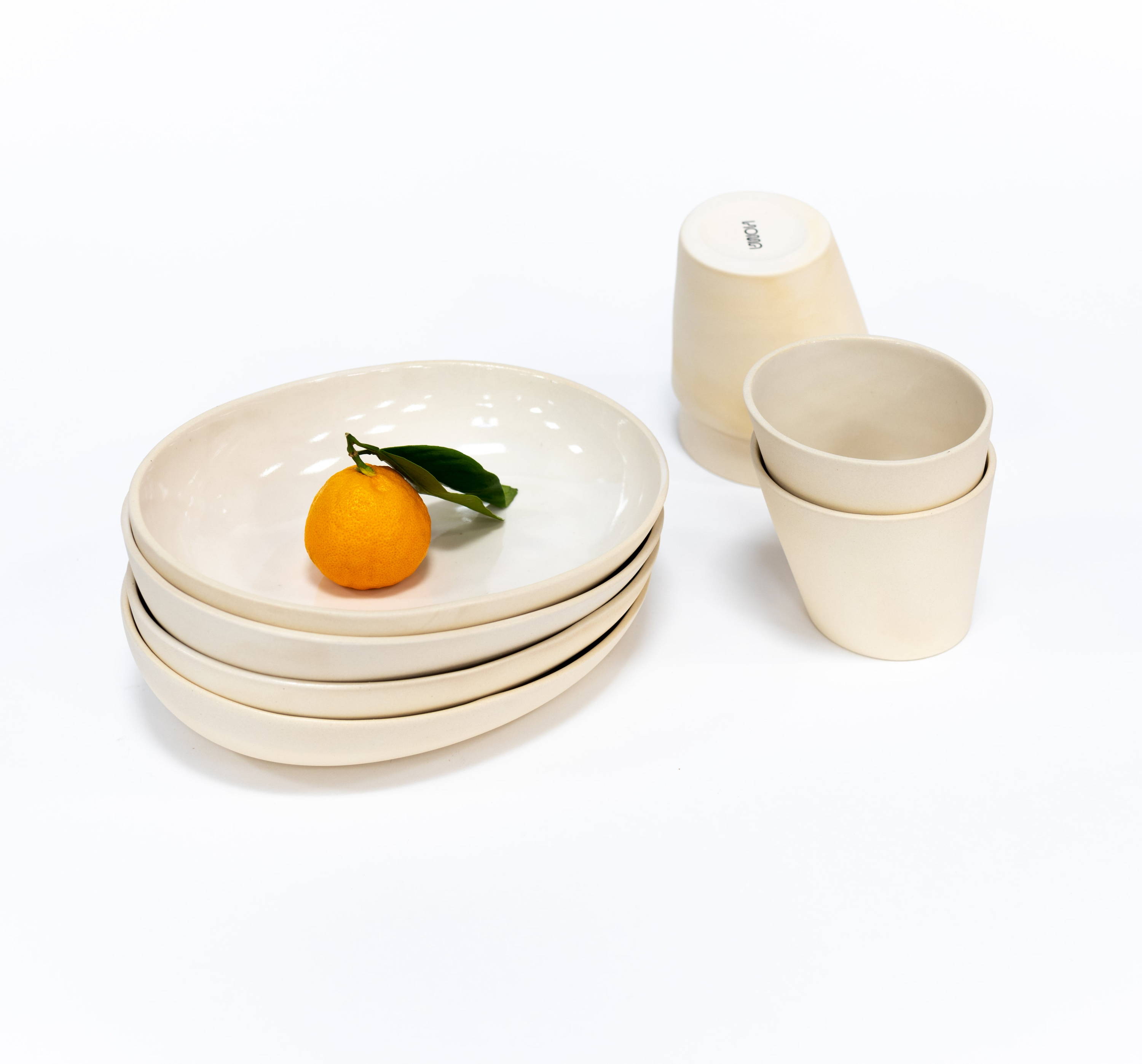 CUP + BOWL SET
Simple and useful.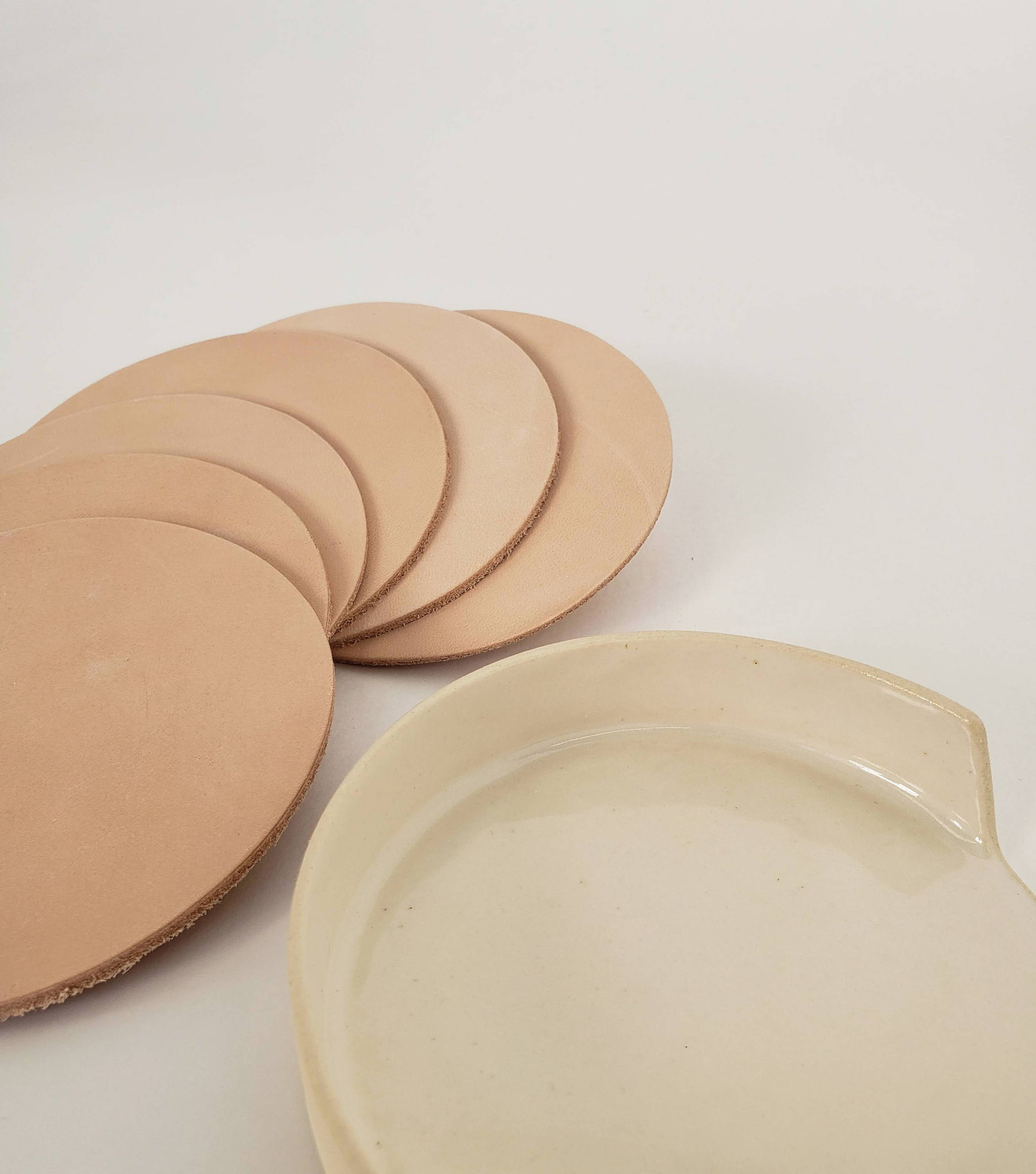 LOCAL COASTERS
Homa Studios collaborated with artist Sam Falzone to produce a set of four leather coasters and a ceramic housing to complement.