Founder Teri Johnson loves fragrance, jazz, travel, and her home in Harlem, NYC. The Harlem Candle Company is a luxury home fragrance brand specializing in scented candles inspired by the richness of that nabe and all of its rich offerings, both past, and present. Like music, the top, middle, and base notes of each Harlem candle tell a story with its olfactory journey through time and place. Drawing moods and feelings from the legends like Billie and Langston, these are handcrafted soy wax blend candles that feature original fragrance oils developed by a team of globally recognized expert perfumers.
Imagine a devastatingly handsome, 19-year-old Langtson Hughes, arriving in NYC for the first time to begin his studies at Columbia after a childhood full of conflict, confusion, instability, and...the midwest. "I stood there, dropped my bags, took a deep breath, and felt happy again," he wrote of stepping off the subway at 135th St. then. Notes of tobacco laced with a hint of clove and vanilla, ambery incense recalling Langston's time spent with his father in Mexico, a dramatic heart of heady jasmine for a hint of closeted passion, and deep resinous sandalwood make up the fragrance profile of this candle. Light it, and you're Langston, landing in the middle of the eye of the storm, at the height of a renaissance, understanding for the first time that anything is possible.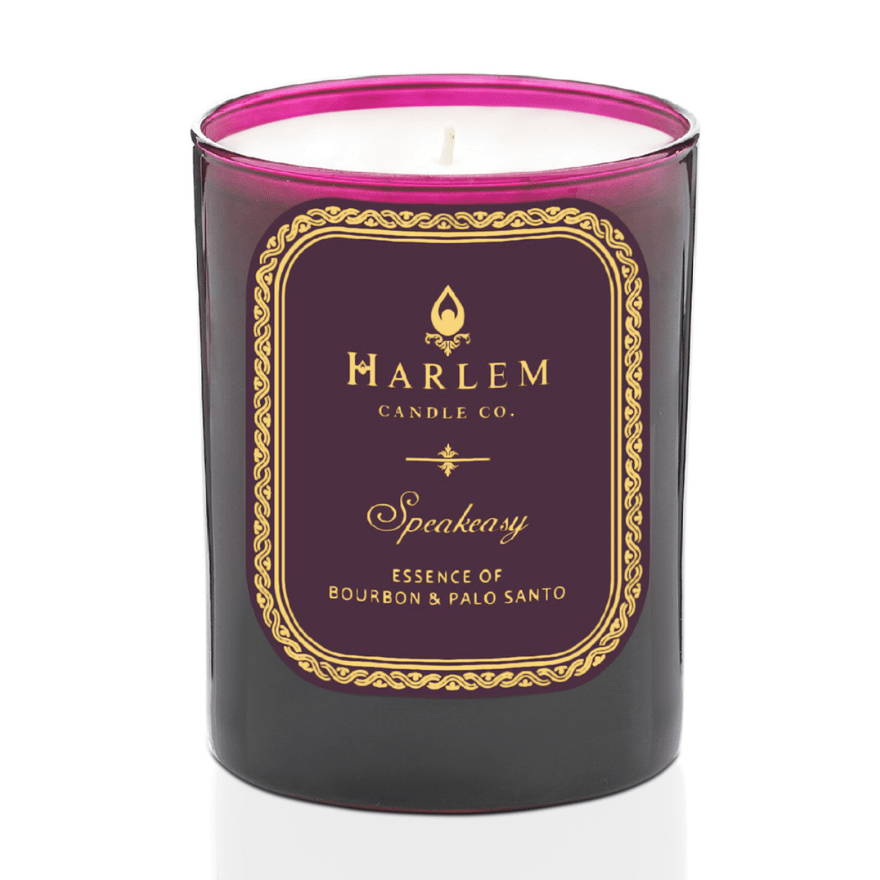 "SPEAKEASY" LUXURY CANDLE- 1 WICK VERSION
Light this candle and prepare to be transported to a time when indulgence was forbidden and a place where sinners sought it nonetheless.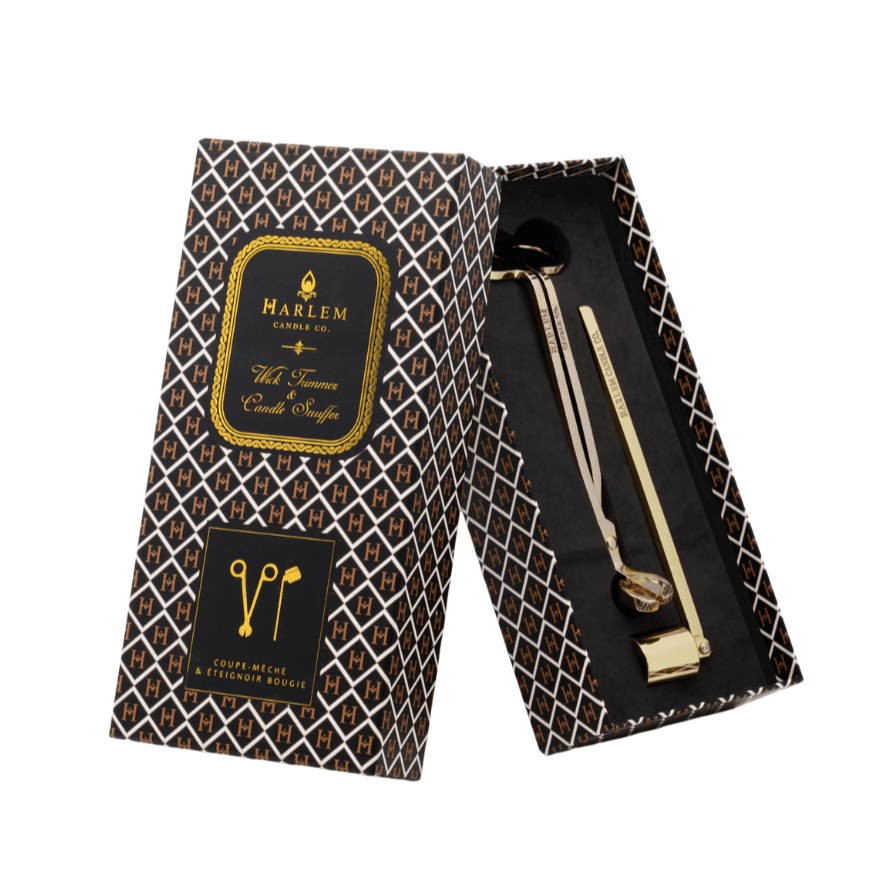 GOLD WICK TRIMMER AND CANDLE SNUFFER
The perfect additional gift to complement candles, this set includes two functional and elegant tools, a stainless steel wick trimmer and snuffer.
"JOSEPHINE" LUXURY CANDLE-1 WICK VERSION
From Harlem's hottest jazz clubs to the Follies-Bergère in Paris, Josephine Baker made a sensational impact, captured perfectly by this opulent scent.