Holger Graf has a Ph.D. in structural engineering from Germany, while Daniel Lantz has deep experience in Japanese craftsmanship. What can we say except… it shows. Their lifestyle brand, Graf Lantz, offers goods made of the highest quality materials—wool, leather, organic cotton, linen, and canvas—and stitched up with an aesthetically delectable simplicity.
n
A proper desk pad makes working so much more efficient. Not sure if this is actually true, but we're here to believe it. Set a good looking, grounding border for all of your stuff and please, we're begging you: ditch that weird, decaying, spongey mousepad that someone got as a freebie somewhere.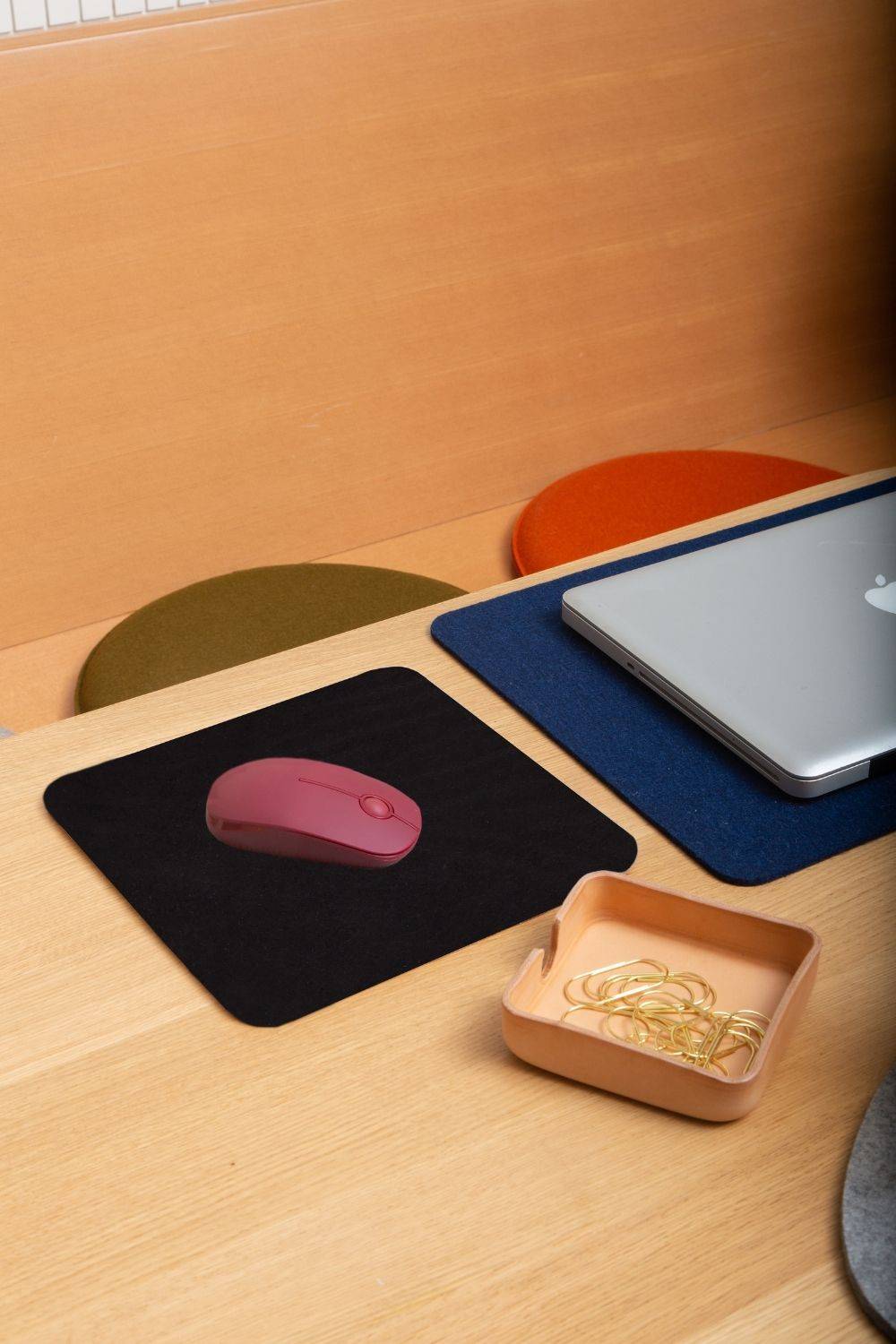 MAUSU LEATHER/MERINO WOOL FELT SQUARE MOUSE PAD
The ultimate desktop accessory - converts from an elegant leather mouse pad to an absorbent felt coaster with a single flip.
LARGE KAWABON LEATHER/MERINO WOOL FELT TRAY
Sculpted leather and merino wool combine forces to create a soft landing for the little things you need close.
KORB MERINO WOOL FELT TOTE BIN
With dual leather handles and polished nickel feet, Korb goes from stylish bin to elegant hand tote right when you want it most.