Becoming more eco-conscious in the kitchen is a journey (heaven knows we're paper towel addicts here in the US) but this intro set of Food Huggers is a great starting point for initiating that divorce from saran wrap and baggies. Cute as a button and perfect for saving stuff for later, we're using these stretchy caps and covers on half-cut onions, apples, and avocados, plus lidding ball jars, prep bowls, and that little container of salsa whose cover got accidentally tossed. Throw them in a drawer and keep them at the ready - we promise you'll be back for more.
HUGGER BAG BUNDLE
  Little purses for your snacks and leftovers!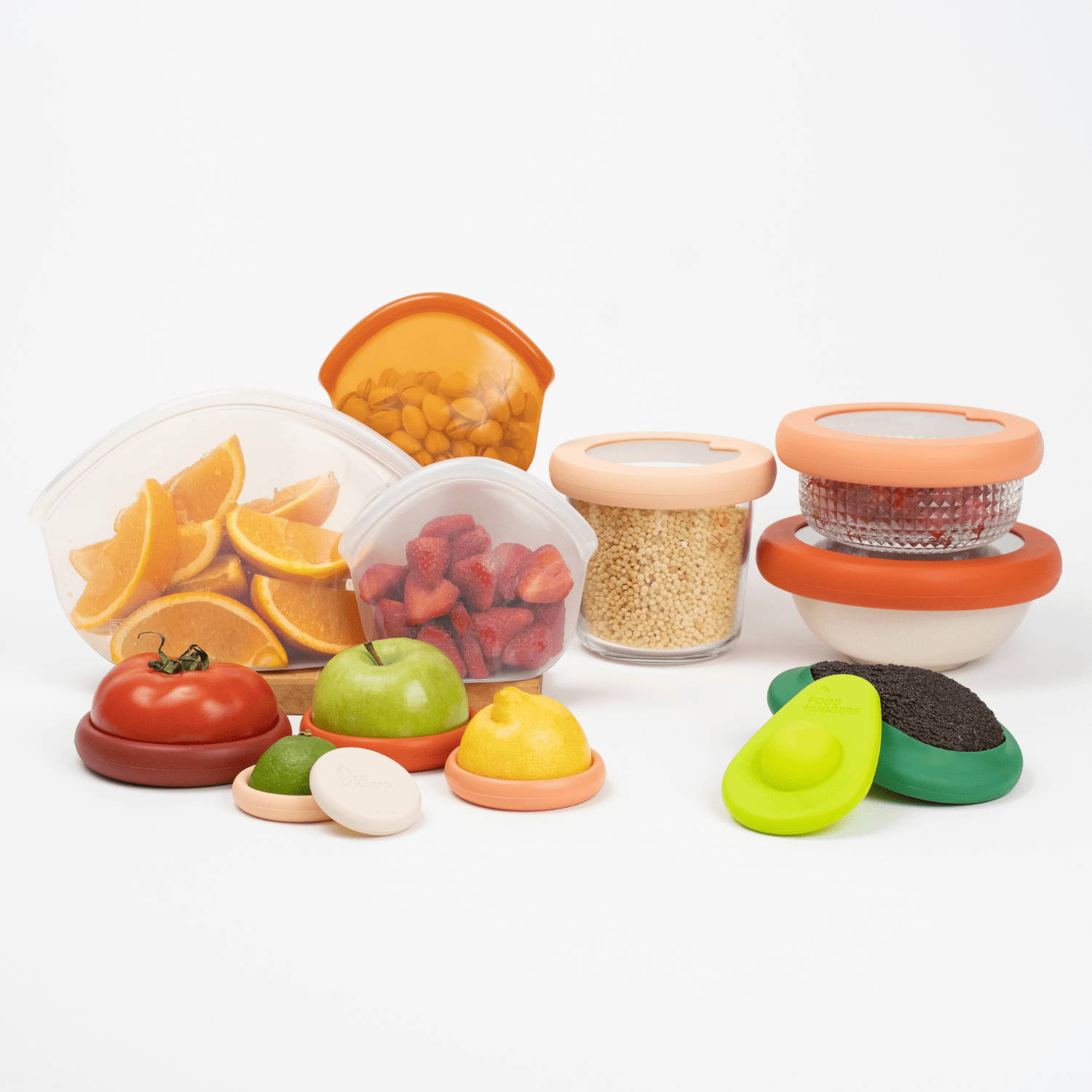 ECO PRO BUNDLE
Embrace environmentally conscious food storage with this easy to use Eco Pro bundle.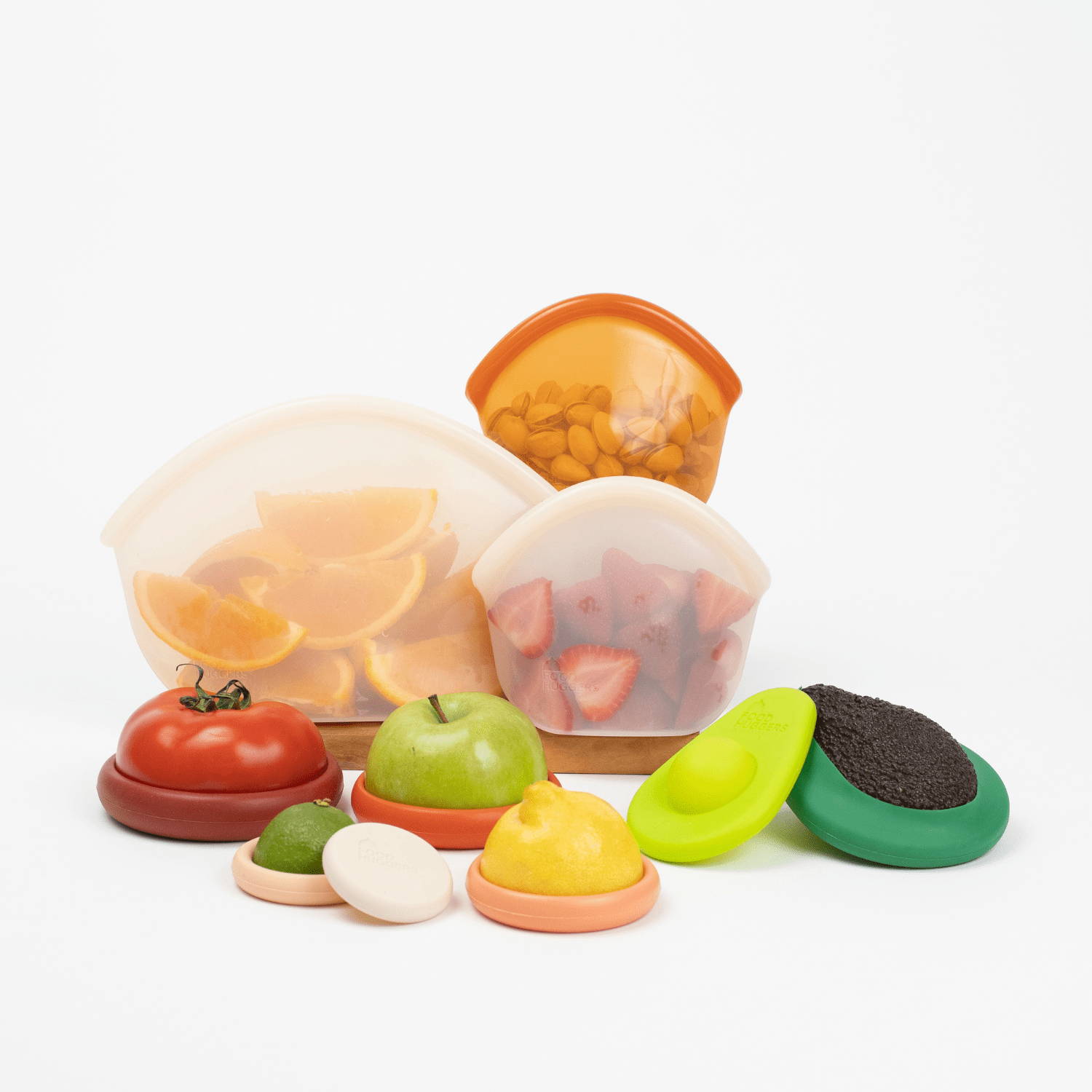 ECO ESSENTIALS BUNDLE
Keep your meal-prep and leftovers stylish and sustainable with this comprehensive eco essentials bundle.