Ok, look, this stuff isn't cheap. But let's consider this: your last Uber Eats meal cost $68, and it sucked. Also, this is Fishwife salmon in luscious hunks sourced directly from Kvarøy Arctic, the first finfish farm to carry the Fair Trade USA seal and BAP, ASC, and Global G.A.P. certification. And it's bathed in salt, garlic salt, and brown sugar, then hand-packed with the one and only delicious-enough-to-put-on-vanilla-ice-cream Fly By Jing Sichuan Chili Crisp, aka the reigning champ of all chili crisps, so like....is it even expensive? Go crazy and make a multi-dish banquet dinner or maybe better yet, cook a pot of rice, slice some scallions, warm up a little of this and have a delicious meal prepped in no time.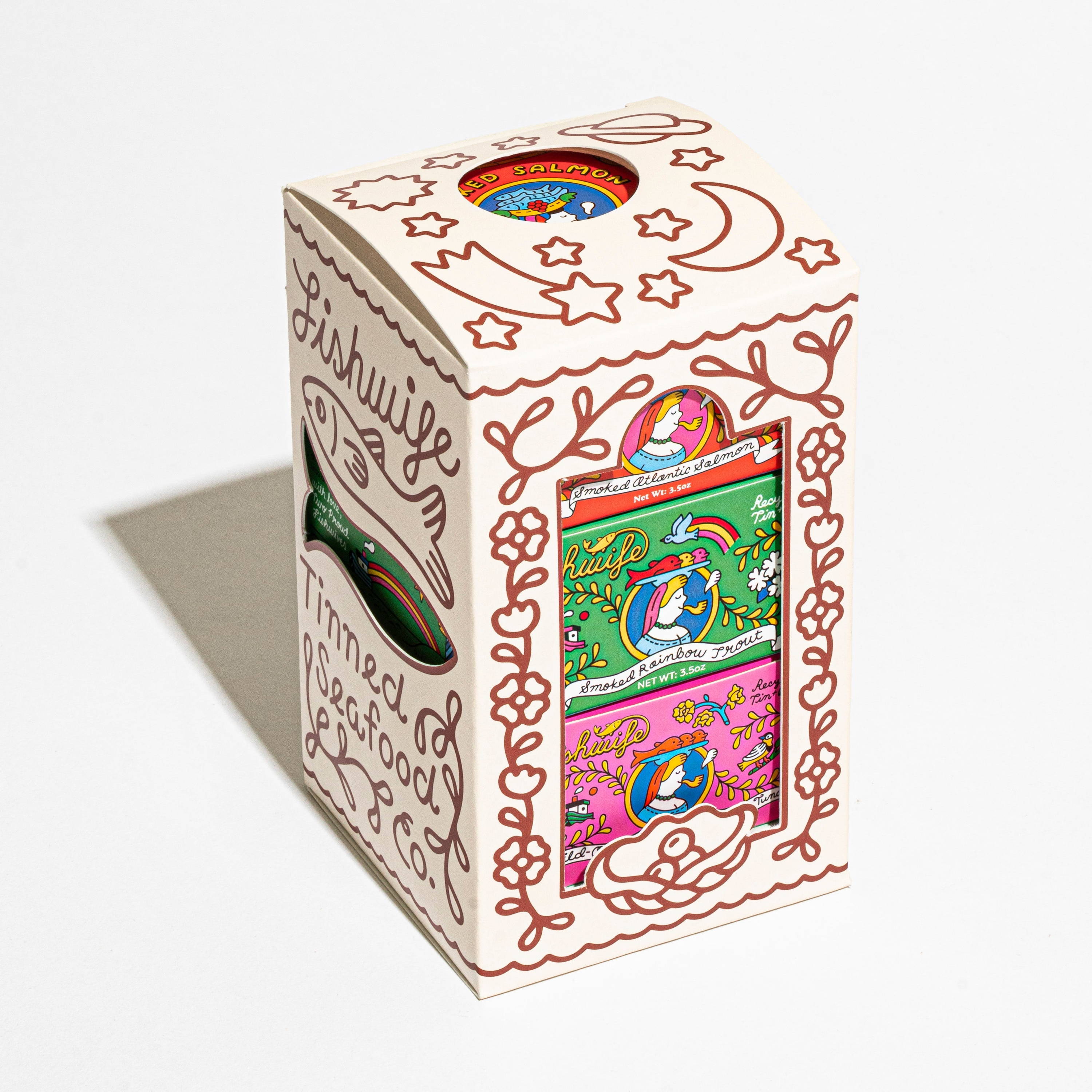 THE CLASSIC SMOKY TRIO
The all-star core line-up of smoked fish tins. For your friend who loves tinned fish, smoked fish, or ideally, both.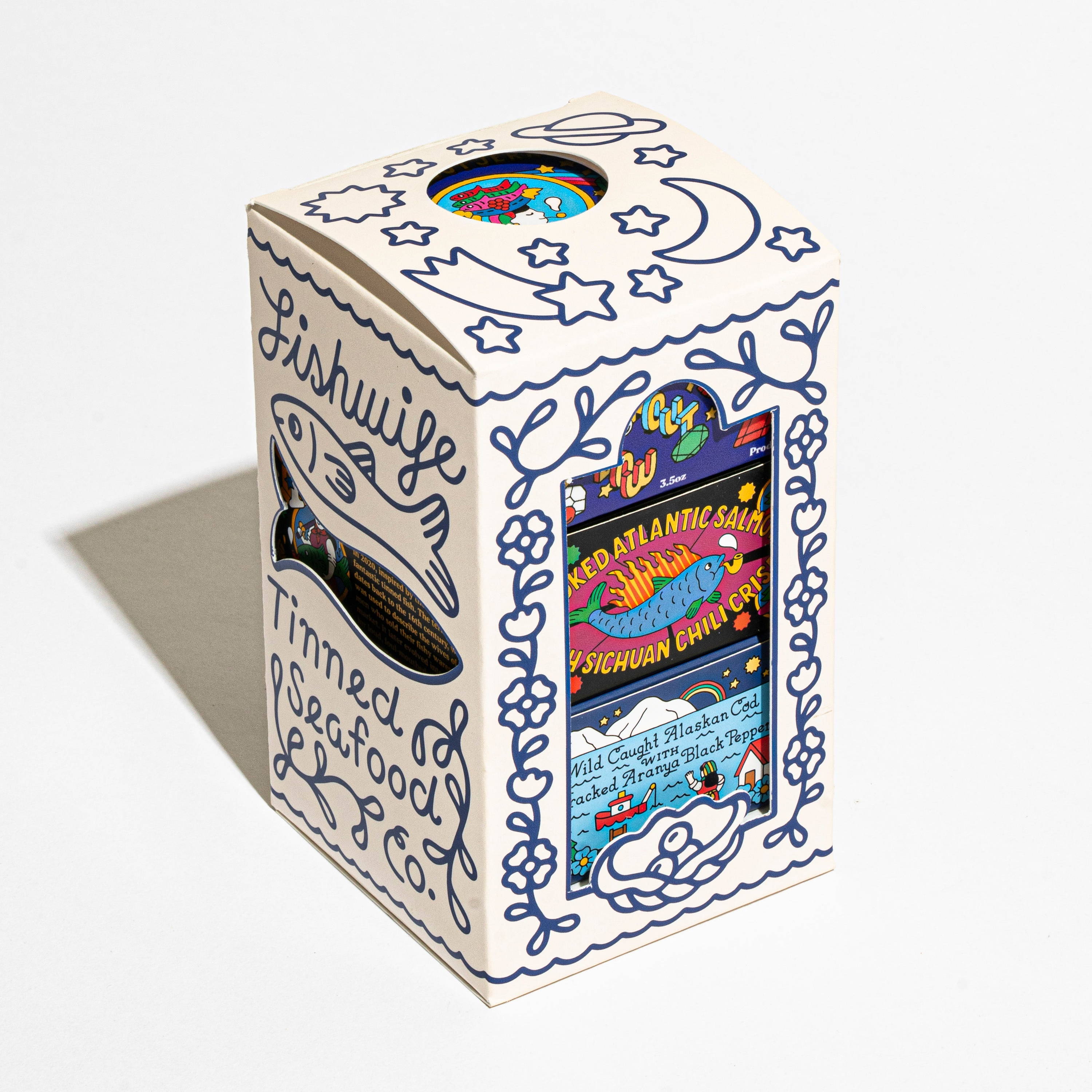 THE 2022 LIMITED-EDITION TRIO, 3 PACK
Your last chance to enjoy all of this year's limited-edition Fishwife tins, all in one perfectly peek-a-boo bundle.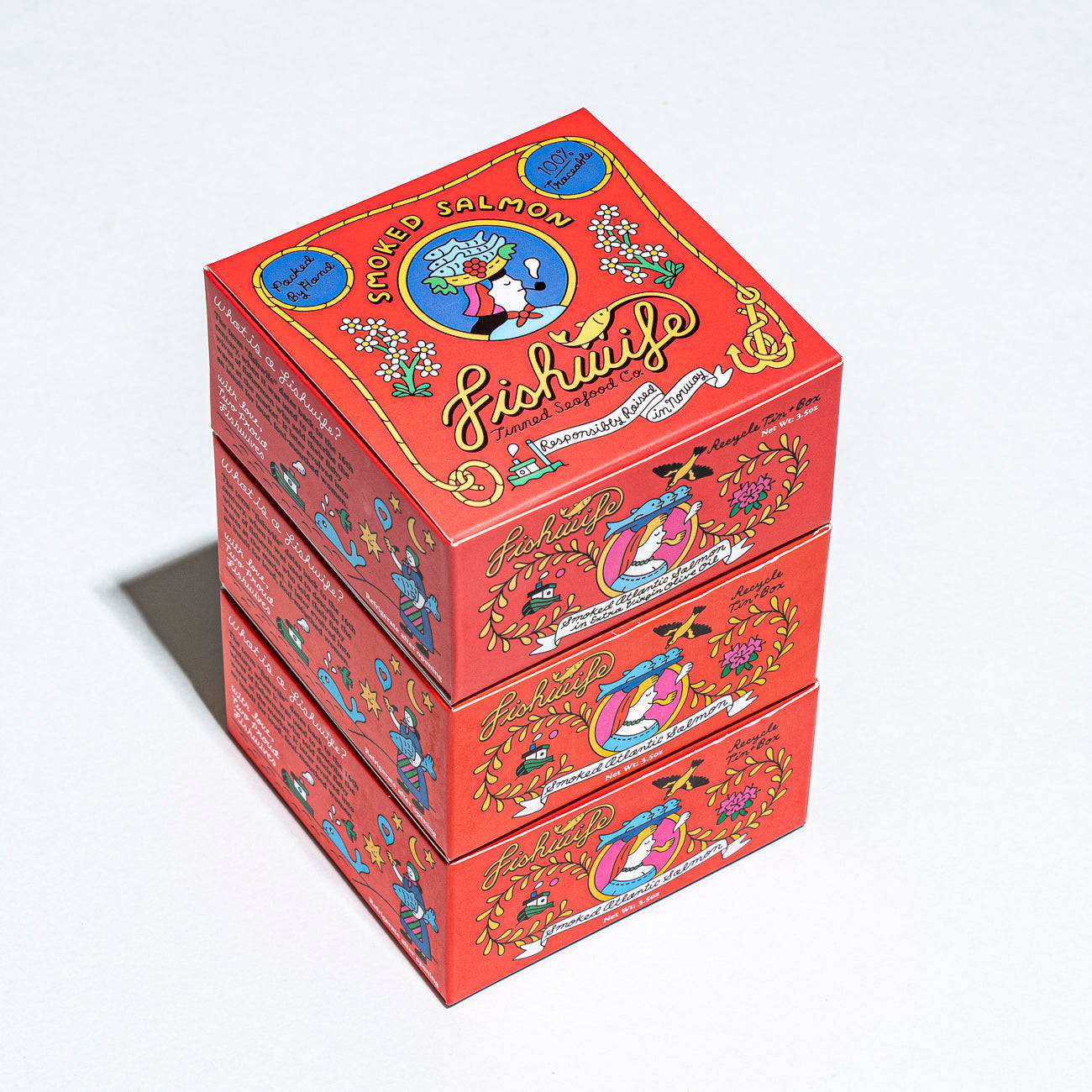 SMOKED ATLANTIC SALMON, 3 PACK
Fishwife is a female-founded and led company aiming to make ethically sourced, premium, and delicious tinned seafood a staple in every cupboard.