Did you know a charger could be chic? Meet Courant, crafter of catchall trays in luxurious leathers and linens that also function (by magic, we assume) as wireless chargers. Say so-long to that awkward cable eternally draped over your nightstand, desk, and the arm of the couch. You'd want these trays in your house even if they didn't charge your phone.
Multitask in style with this handsome catchall that is also a charger. Keys, candy wrappers, knife, hand sani, gold chains and whatever else you need to extricate from your pockets can all live in sweet collected harmony here, while your phone battery stays juiced.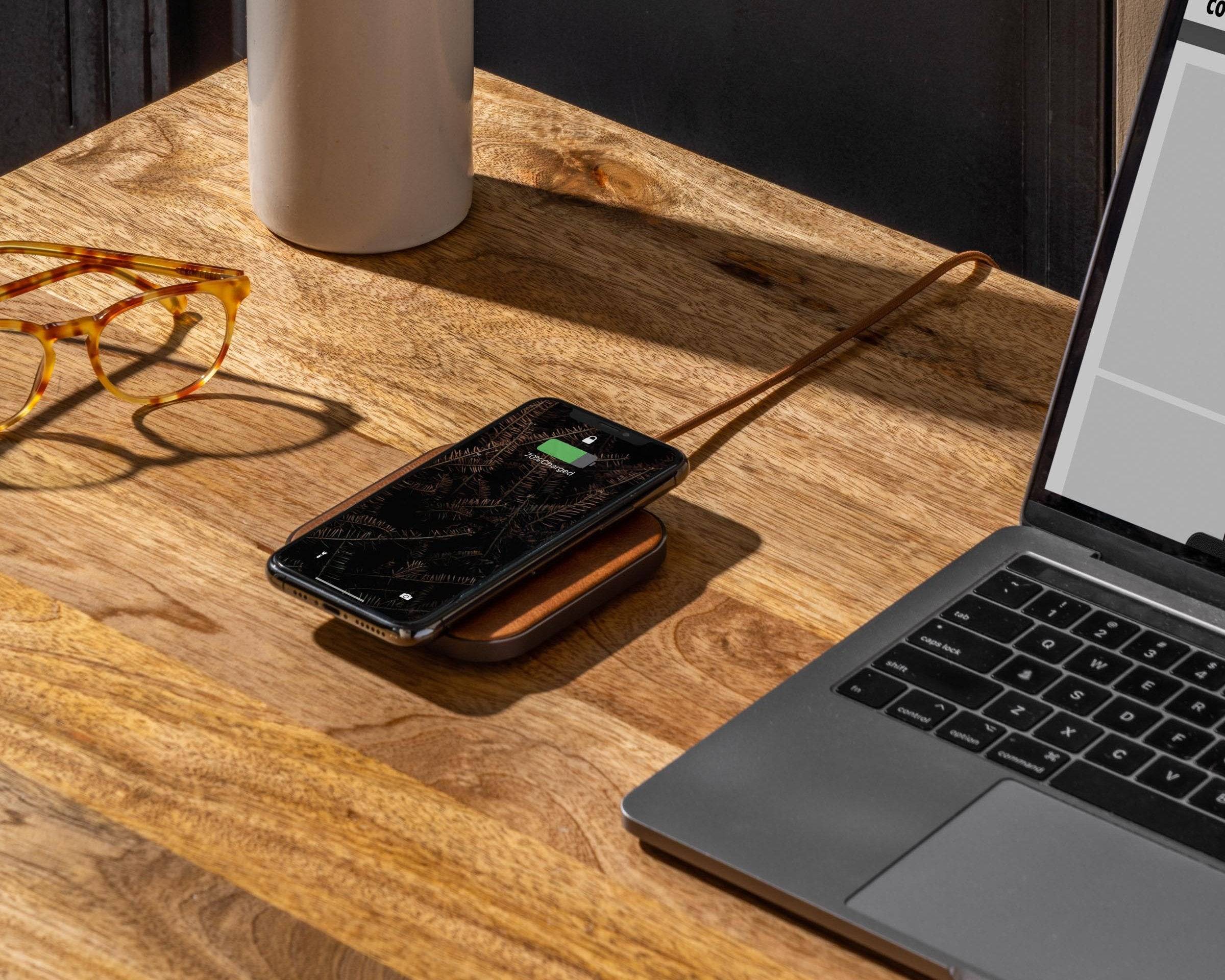 CATCH:1 CLASSICS
The CATCH:1 is low profile, weighted so it stays put, and wrapped in quality materials like leather and aluminum alloy.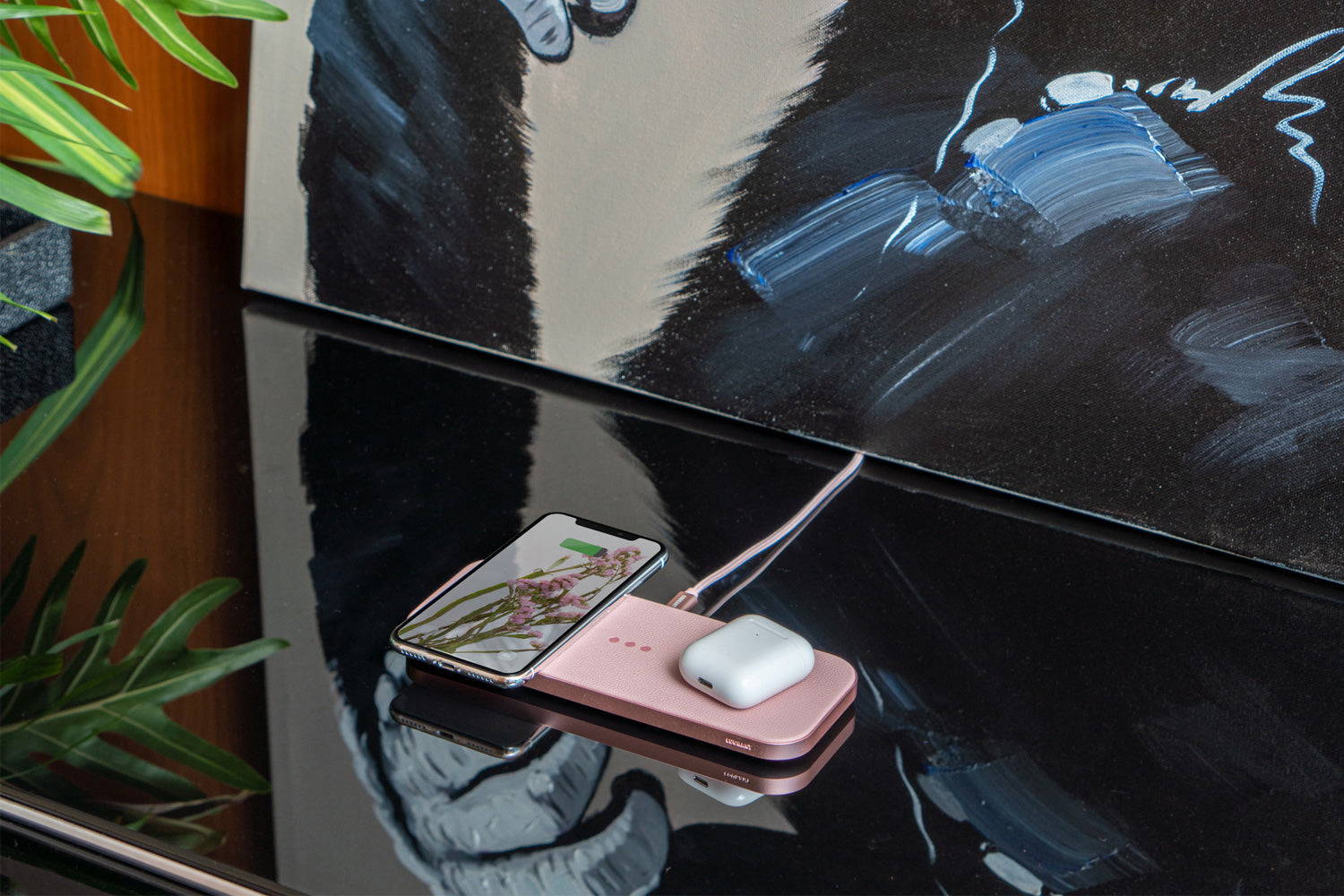 CATCH:2 CLASSICS
Meet Courant's multi-device wireless charging that magically manages to avoid "dead-zones".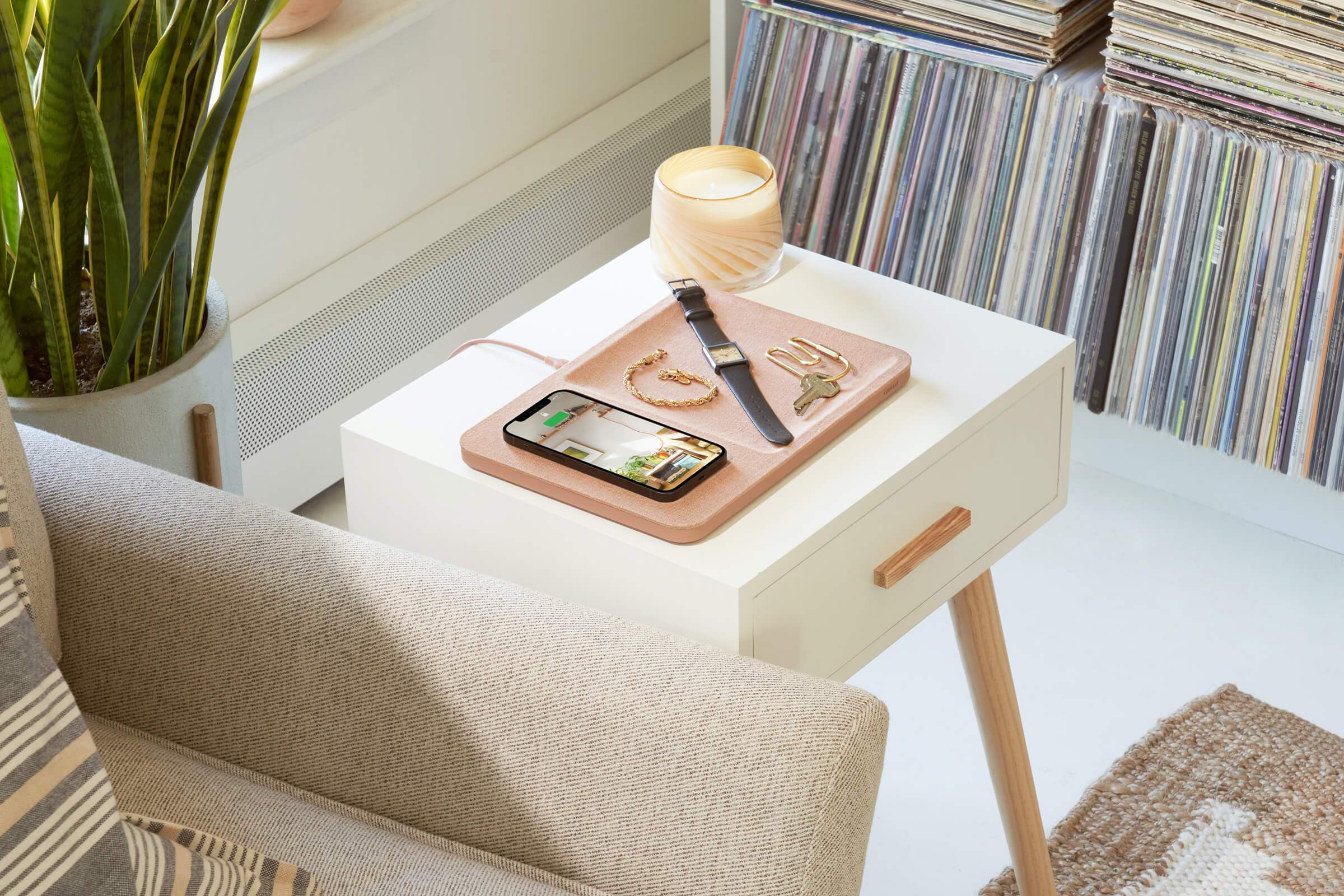 CATCH:3 ESSENTIALS
The CATCH:3 combines multi-coil, single device wireless technology with a familiar valet silhouette, allowing you to harness all of your daily detritus AND charge your devices