The good folks at Character knew that taking on home improvement and DIY projects can sometimes feel overwhelming and intimidating, like entering an exclusive club designed for the stereotypical 'handy' person. And let's face it, the stuff at Home Depot isn't really serving fun or cute. Enter the brand's line of gorgeous, easy, pro-grade tools to make tackling home beautification and improvements a little easier and a lot more good-looking. Meticulously manufactured for a lifetime of doing it yourself.
People are always talking about the emotional toolbox - full of grit, perseverance, empathy, flexibility, and gratitude - sharpened and at the ready to usher us bravely down life's path that will inevitably, surely include some broken bits. We're totally down for that - watch us duck and weave with a smile - but also like tending to our home's broken bits. Goddamn you, off-the-rails drawer! A stocked and maintained toolbox lets us rest easier, armed with all the gorgeous things to get it done and to do it ourselves.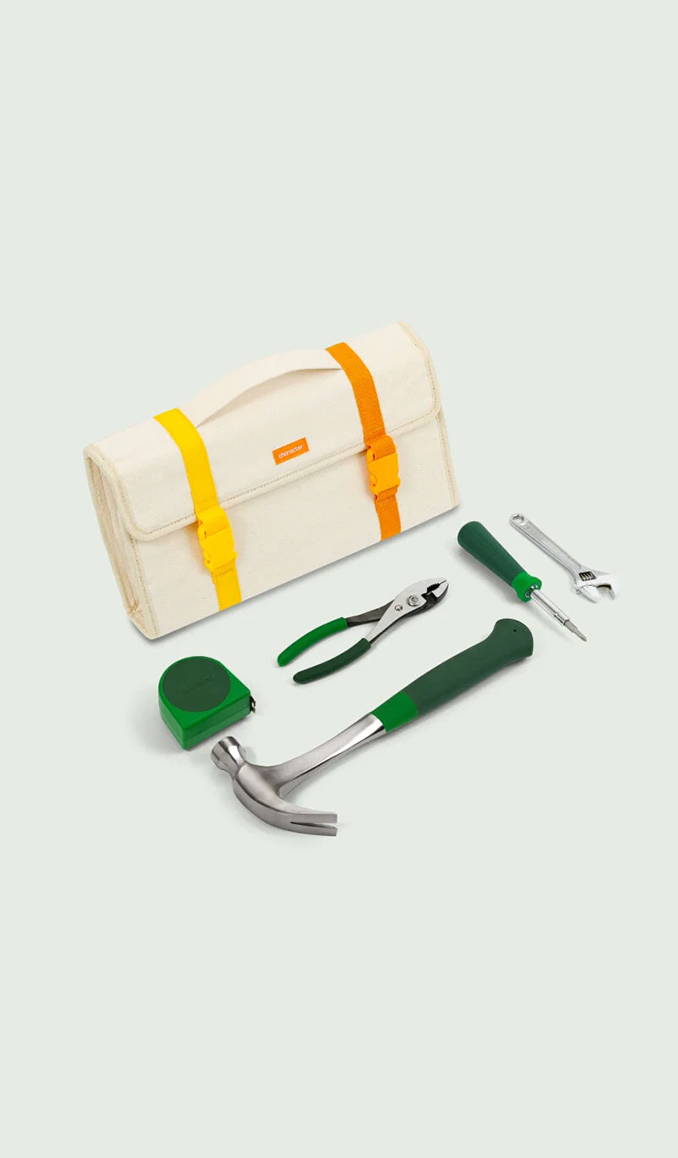 THE GO SET
Maybe you haven't embraced the need for a big ole tool box just yet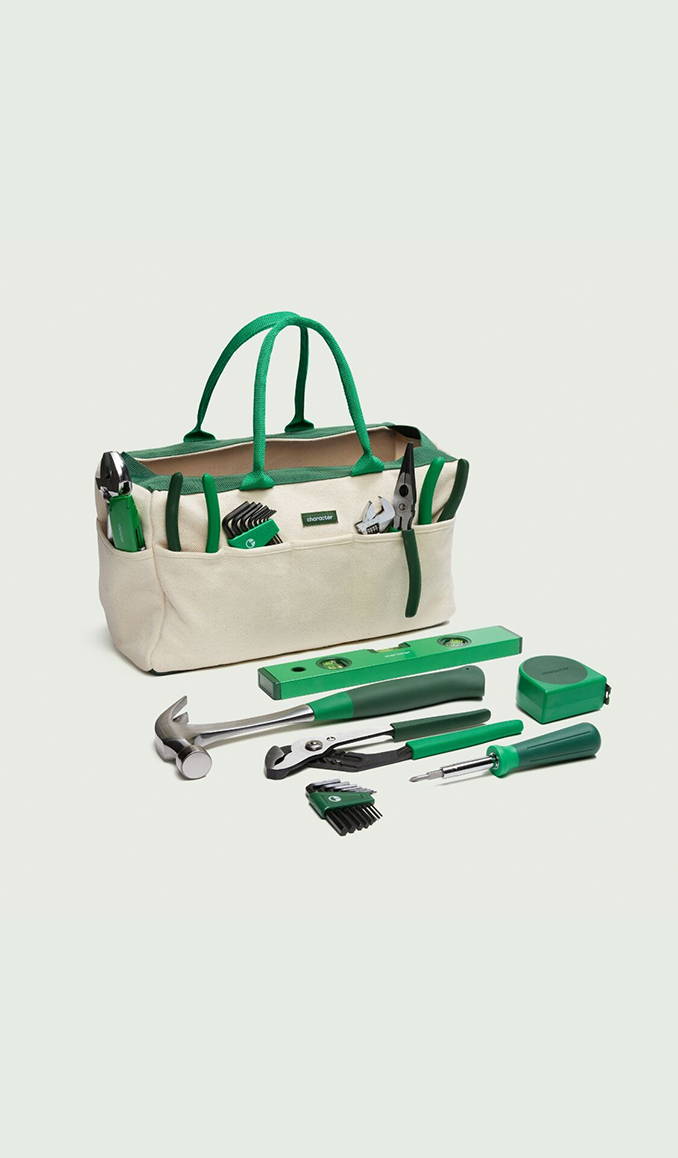 THE CARRY ALL SET
Pure baddassery.