Beauty wild with nature and nature wild with beauty is the name of the game aboard the Captain Blankenship vessel. Founder Jana has been devoted to alchemy, nature, and sustainability and has been serving up botanically derived products since 2009. Dedicated to creating more beauty while leaving less waste behind, Captain Blankenship products aim to free people from conventional ideas of beauty, guiding them into a deeper connection with nature where they can find their inner wild. Vegan, cruelty free, organic, and clean as a whistle.
Create lustrous waves with this sea salt spray. A blend of organic seaweed grown in the wild waters of Maine nourishes the hair and scalp with essential vitamins and minerals. Ancient sea salt adds texture and body while aloe vera hydrates and gives hair a light natural hold. Rose geranium and palmarosa essential oils finish the spray with a fresh rose scent that recalls sun-kissed days at the beach.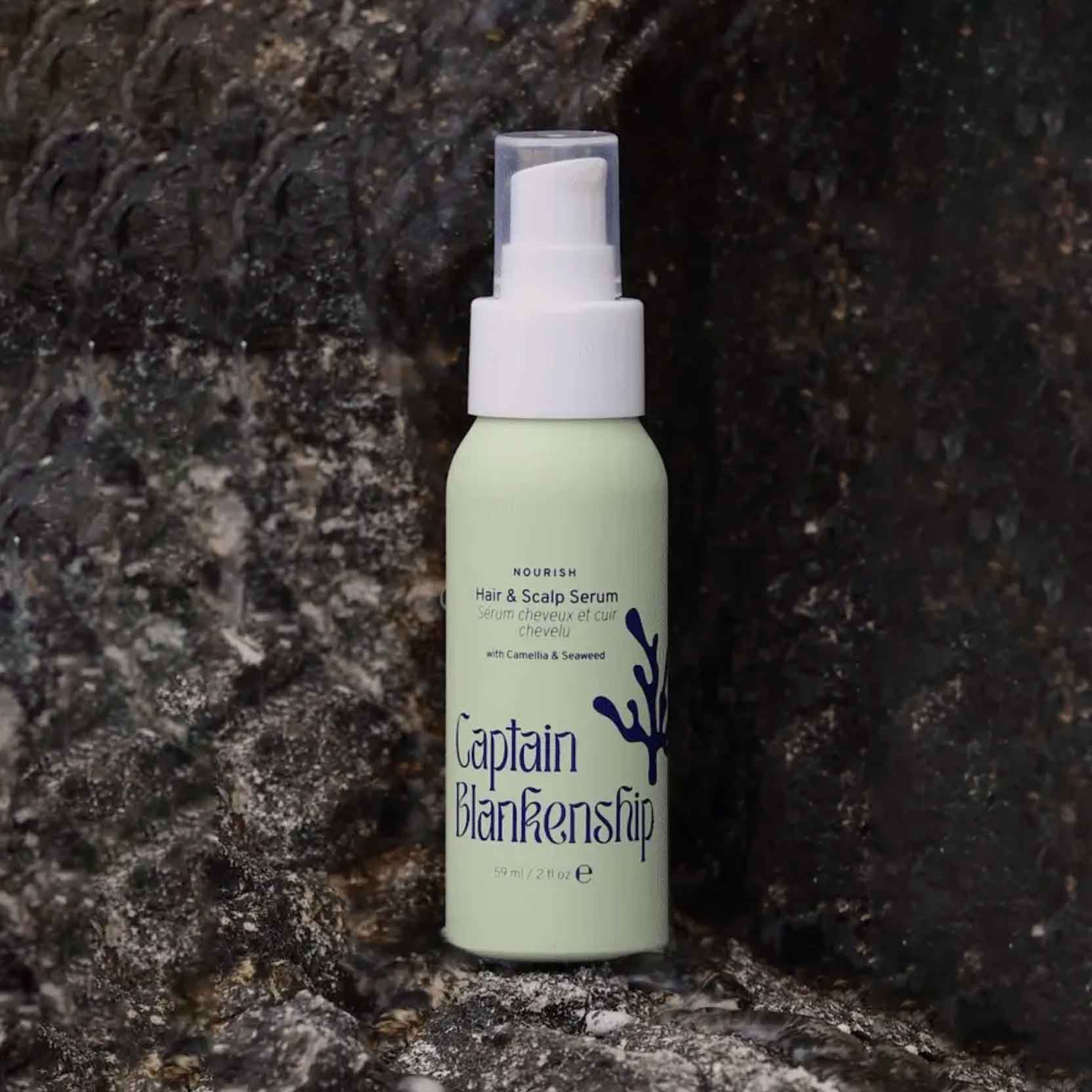 HAIR AND SCALP SERUM
This serum is thoughtfully crafted to treat your hair and scalp. Organic camellia seed, jojoba and argan oils nourish and hydrate with essential vitamins and minerals.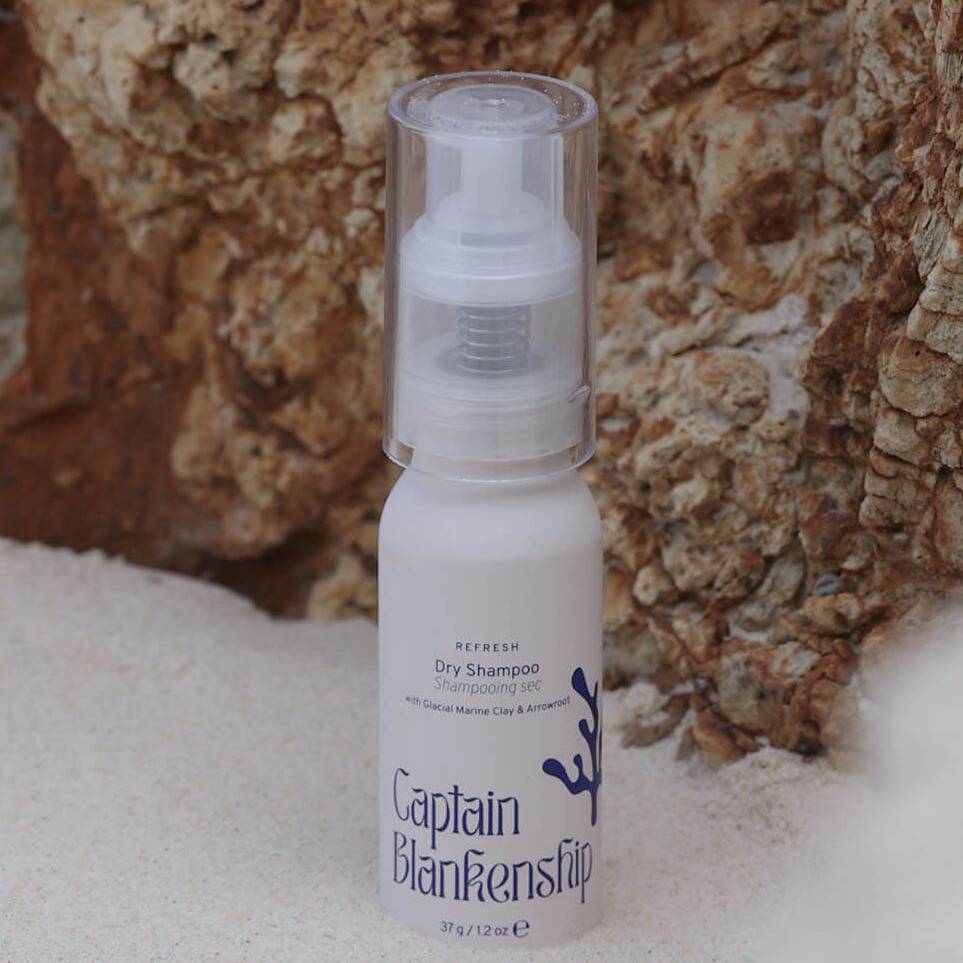 DRY SHAMPOO
Born from the Earth.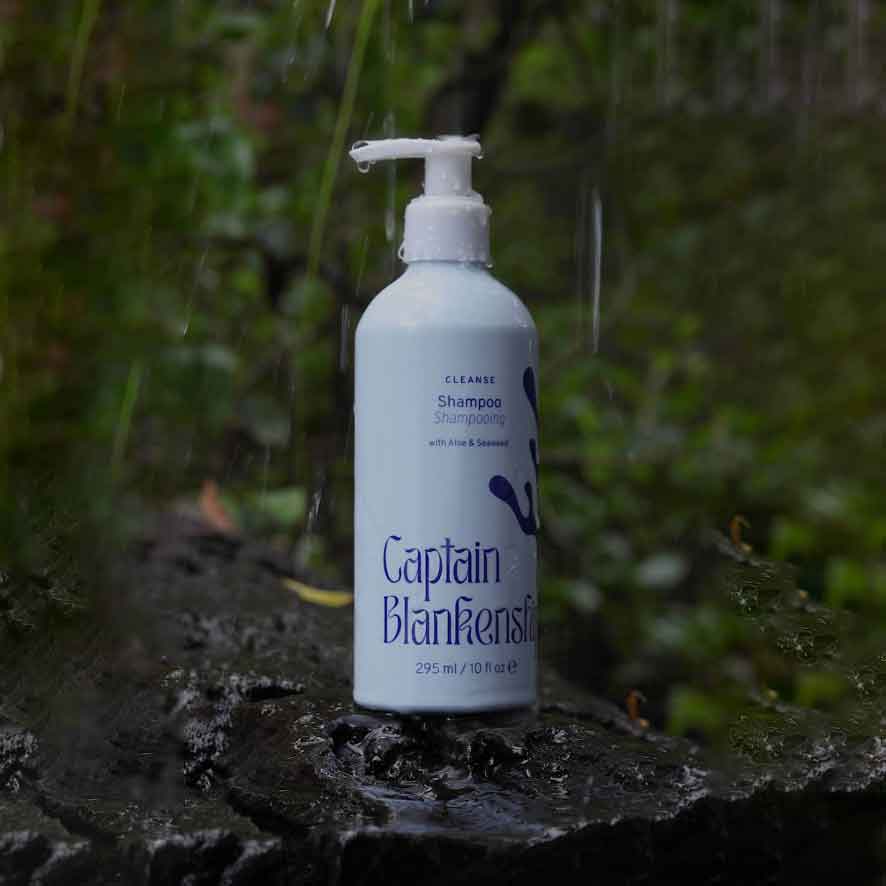 SHAMPOO
This thoughtfully concocted shampoo thoroughly cleanses and treats hair. A blend of organic seaweed infuses essential vitamins, minerals, and amino acids to deeply nourish strands and soothe scalp.