Brothers Flemming and Mogens Lassen went to boarding school with Arne Jacobsen (fun fact) and were prominent architects and designers who both made important contributions to the international renown of Danish design with both buildings and iconic furniture pieces. Copenhagen-based By Lassen carefully selects items from the brothers' archive and to produce and reintroduce key, enduring designs to new consumers.
Were we Little Red Ridinghood, we would certainly have plopped right down in this daddy bear chair and stayed a while. Not too big, not too small, the Tired Man is juuuuuust right. Flemming Lassen said a sitter in this chair should feel "as warm and safe as a polar bear cub in the arms of its mother in the middle of the ice caps." HOLD ME!
KUBUS VASE , LOLO
With its simplicity and precision, it also has a strong enough aesthetic to make a statement all on its own.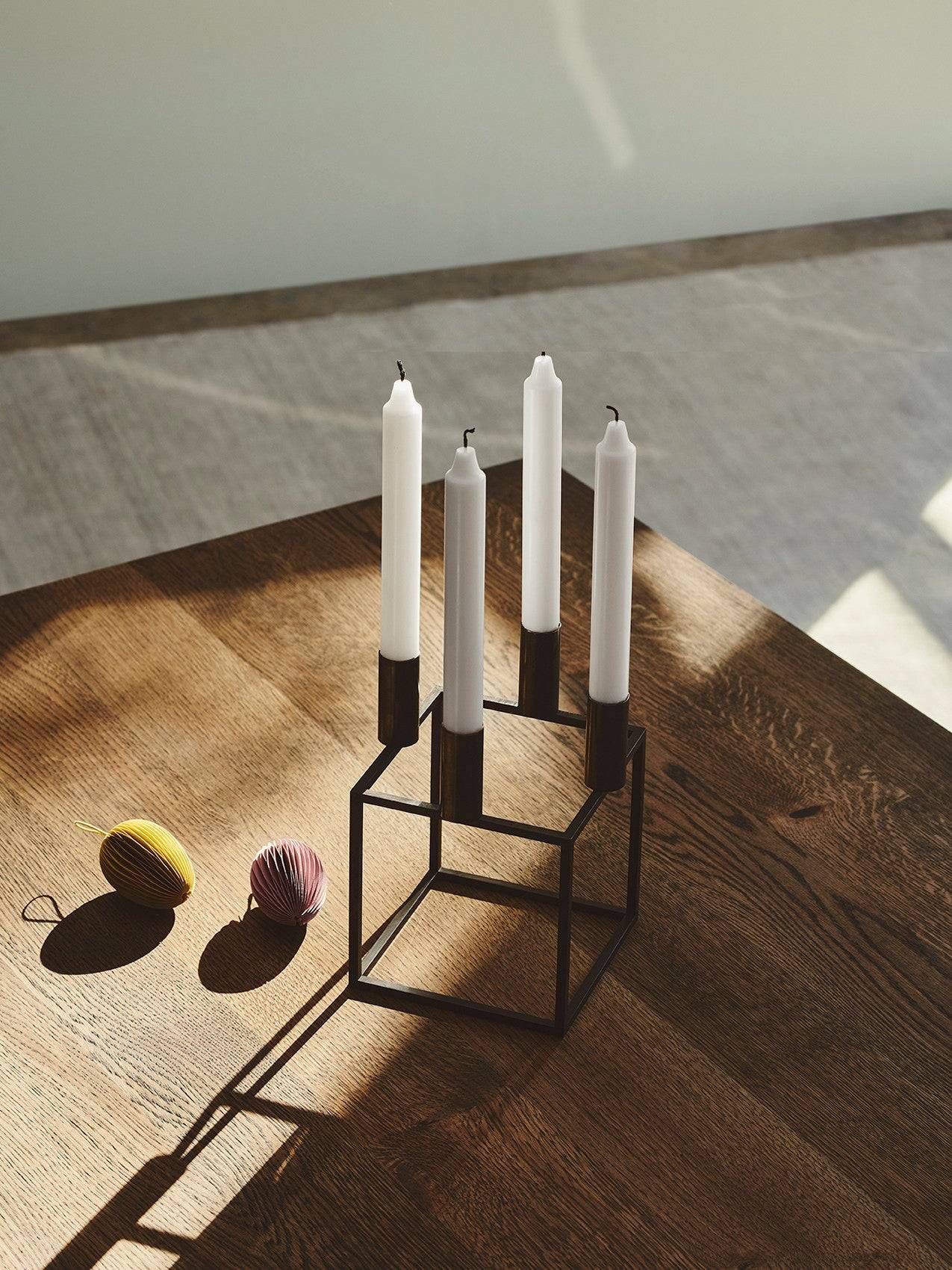 KUBUS 4
Unique and bold, this candleholder pairs beautifully with the rest of the items in the Kubus collection, or can be displayed as a stand-out piece.
LIGHT'IN CANDLE HOLDER
Suitable for both indoor and outdoor use to give a warm and glowing atmosphere.