Stocking the pantry is an understatement when you indulge in this robust sampler pack. Pestos for days in a rainbow of flavors. Freak a flatbread, fold it into pasta, make it the star of your charcuterie board (no need to decant because the jars are so cute), or pop one open, proceed to rip hunks off of your favorite loaf, dip right in and go total savage on it. Delish!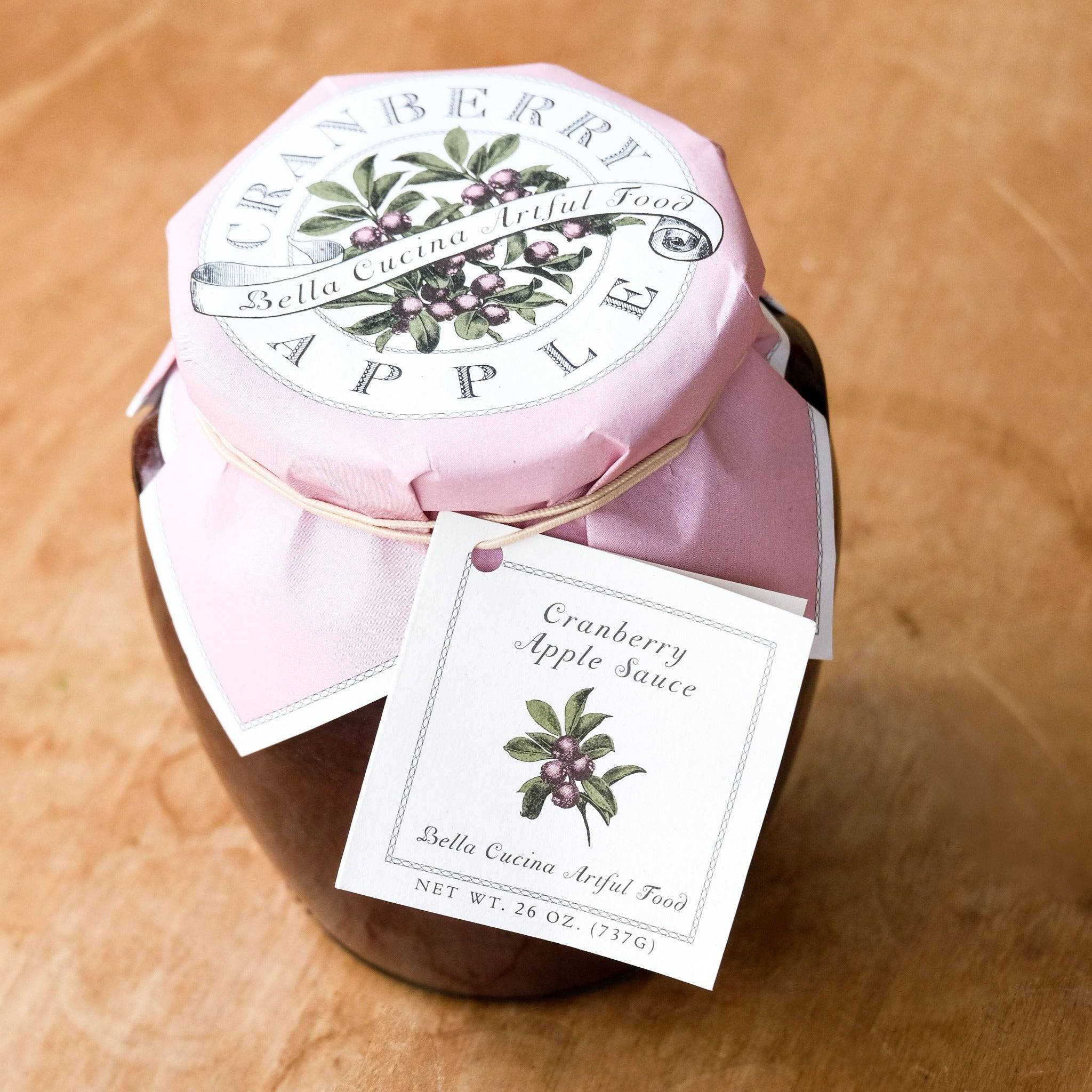 CRANBERRY APPLE SAUCE GIFT
A thick rich concoction of cranberries, red wine, apples and walnuts, this Cranberry Apple Sauce is perfect year-round.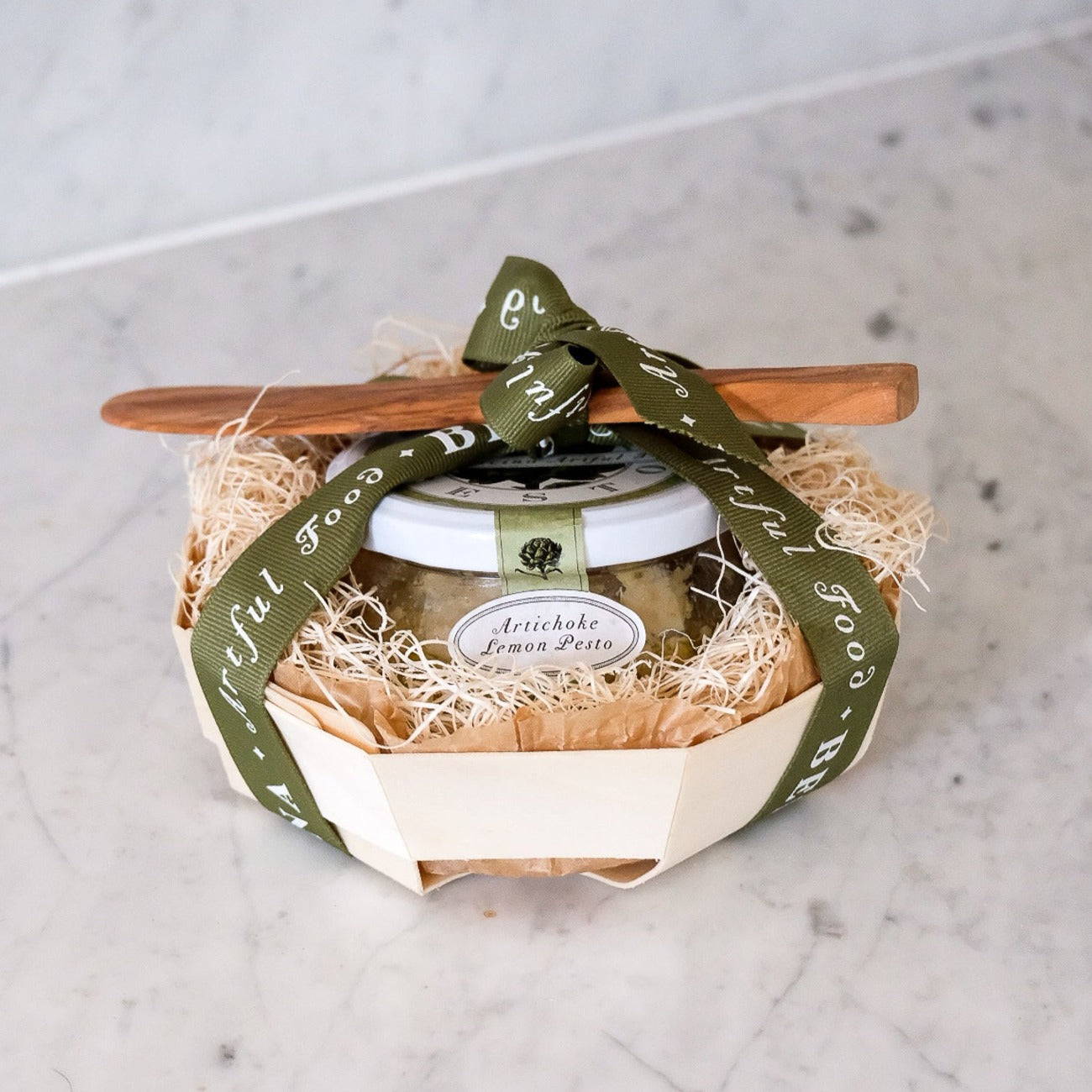 ARTICHOKE PESTO BALSA WOOD BAKER GIFT SET Make it yourself! Bake the delicious artichoke dip recipe right in the included balsa wood bowl, and serve it hot with the included olive wood knife.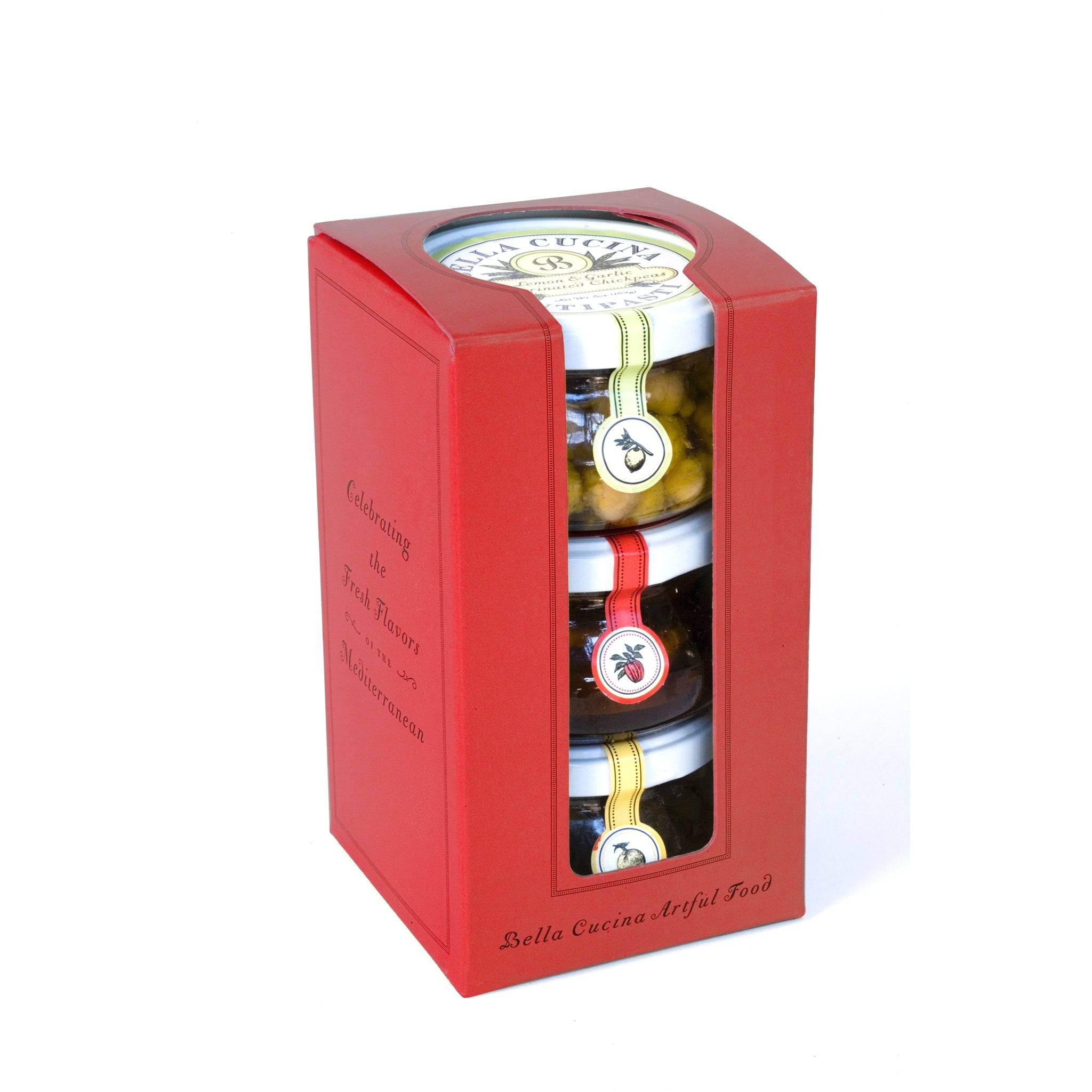 ANTIPASTA BOX COLLECTION
Show how much taste you have with this perfect trio of Bella Cucina's best-selling antipasti.