If the thought of all tonal beige interior living makes your skin crawl, please meet Aelfie, a brand determined to add a little psychedelic spice and off the wall visual energy to your home. The range of anything-but-ordinary rugs, textiles and accessories sort of make us feel like cartwheeling or deep belly laughing; and frankly, that's a vibe we all need.
Have you ever looked into the eyes of a lover and felt like you were looking at yourself? That's the kind of interconnected, flip-the-script romance this rug is giving. Yin-yang and all that good stuff.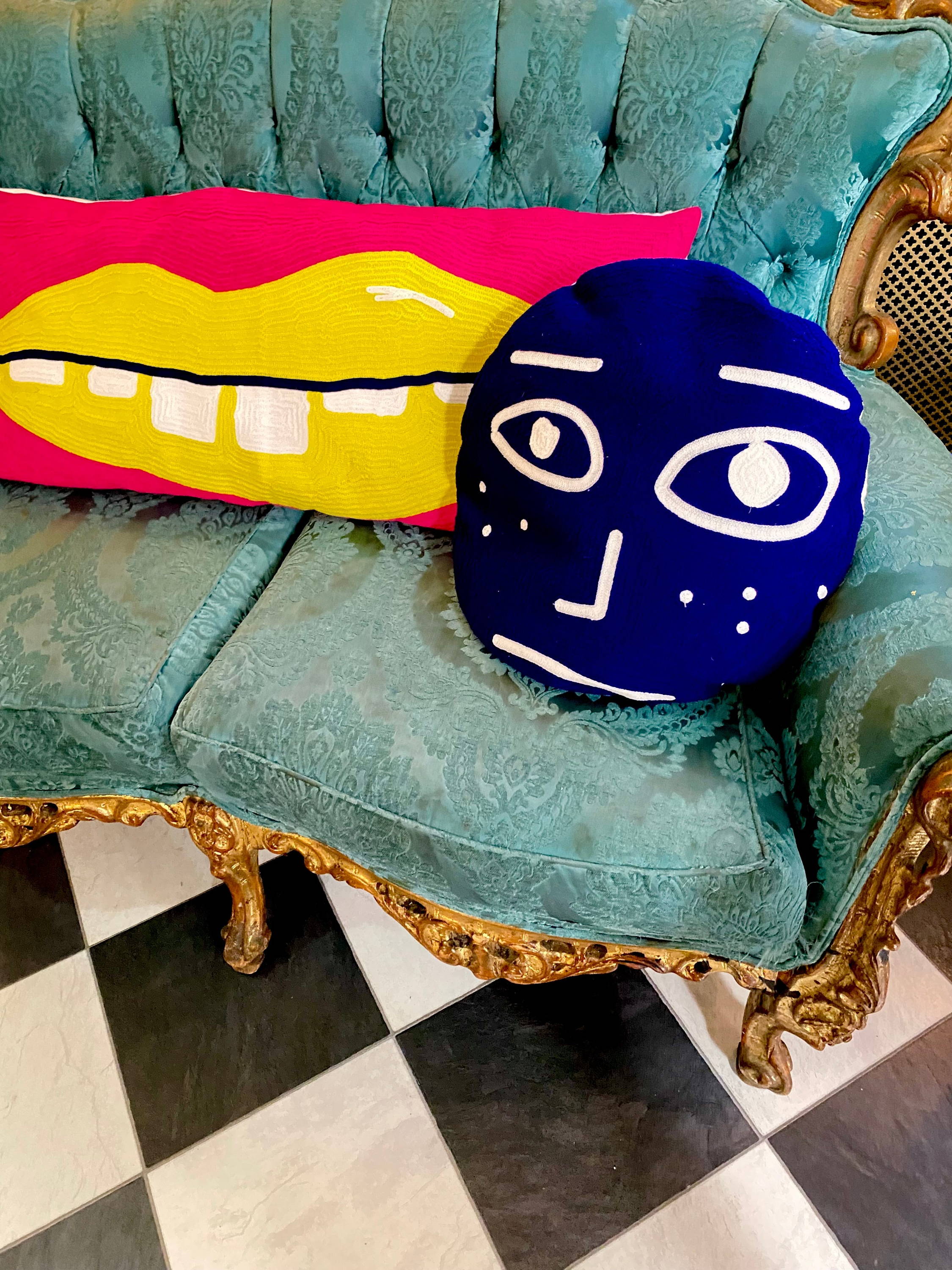 HENRIK PILLOW
Henrik is your friend and he is blue, let The Henrik Pillow be a friend of you.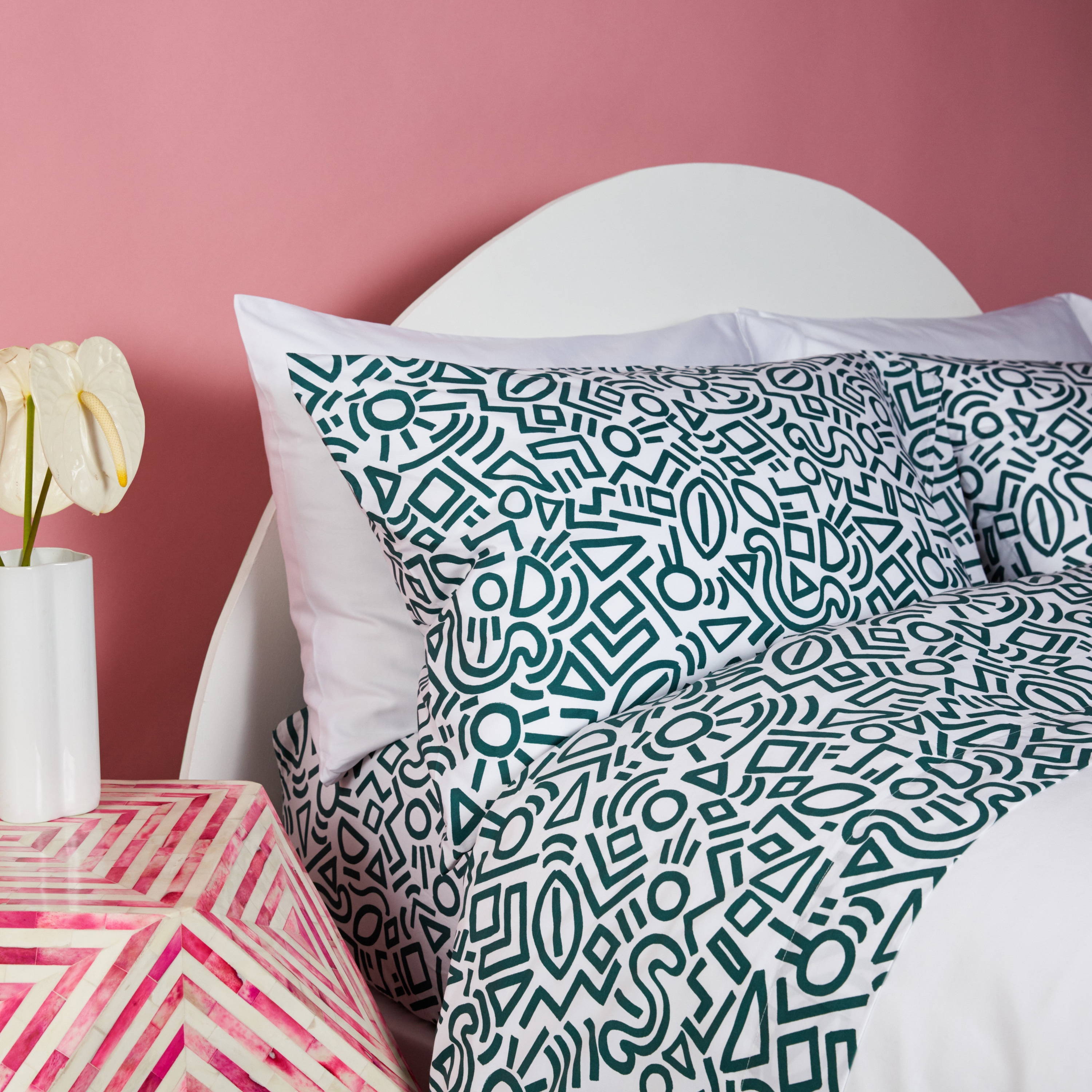 DOODLE SHEET SET
Draw out your dreams in this 300-thread count cotton Doodle Sheet set by Aelfie.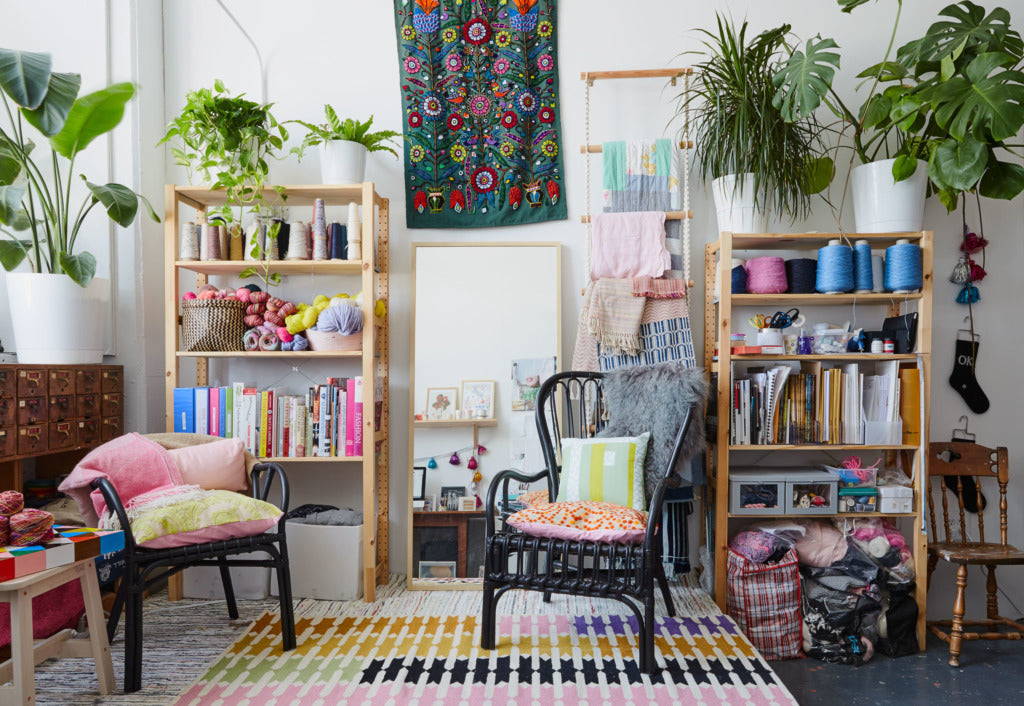 SASKIA FLAT WEAVE RUG
A colorful repeating motif similar to a bow-tie adorns this rug designed by Aelfie in Brooklyn.